Dallas Attorney Staci Williams Agrees That More Female Judges Are Needed in 21st Century
admin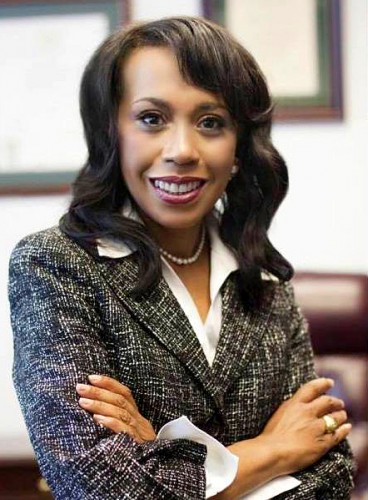 Dallas Attorney and former Municipal Court Judge Staci Williams agrees with the finding of the National Women's Law Center's report that when it comes to gender diversity in the federal judiciary, they still have a long way to go.
Dallas, TX, USA / January 8th, 2014 / ACCESSWIRE / According to a recent report released by the National Women's Law Center, to reach meaningful gender diversity in the federal judiciary, including the Supreme Court, the number of women must be increased. Dallas attorney and former municipal court Judge Staci Williams agrees.
"It's a simple matter of fact," explains Williams. "When the number of women in the federal court system accurately reflects the number of women in society, not only does the quality of justice improve – more importantly – the perception of the quality of justice improves."
Staci Williams Dallas attorney is a graduate of Smith College and Georgetown University Law Center. Her legal career spans more than 27 years. At the Law Office of Staci Williams, her current practice includes civil and criminal litigation, commercial law, as well as labor and employment law.
Between 2004 and 2010, Williams served as a Dallas municipal court judge. While on the bench, she was the highest revenue-generating judge, reaching $4 million during her 2008 to 2010 term.
In their report entitled Women in the Federal Judiciary: Still a Long Way to Go, the National Women's Law Center examines the progress of women in the legal profession and the judiciary over the past three decades.
Here are some of their findings:
Since 1992, the proportion of women in law school classes has approached 50%.
Upon the confirmation of Associate Justice Elena Kagan in 2010, one third of the Supreme Court Justices are female for the first time in history. However, only four of the 112 Justices ever to serve on the highest court in the nation have been women.
Approximately 34% of the 164 active judges currently sitting on the 13 federal courts of appeal are female.
Approximately 33% of active United States district court judges are women.
Just over 43% of President Obama's confirmed nominees have been women. This number includes 12 judges who are the first female judge in their district and 6 who are the first female circuit court judge in their state.
The report concludes that the Obama administration has taken important steps toward increasing the representation of women in the federal judiciary. However, continued progress toward gender equality is up to the Senate, which must approve President Obama's remaining nominations.
Visit http://stacilaw.com/ for more information.
Contact Info
Name: Kennedy Gtyu
Organization: Staci Williams Judicial Campaign
Posted: January 8th, 2014 under ACCESSWIRE.