#1 Best Seller "The Dialogue" Gaining Worldwide Attention
admin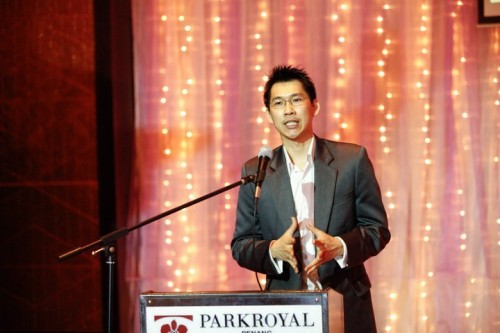 Patric Chan's latest release, "The Dialogue" is quickly making a dramatic impact on an international level.
Kuala Lumpur, Malaysia / ACCESSWIRE / March 14th, 2014 / No other release is reaching the same height of success as quickly as "The Dialogue" in terms of an avid base of worldwide readership. This latest book by author Patric Chan is a story with a message, and a surprise twist. This masterpiece will be sure to leave an indelible mark on reader's minds, long after the last page is turned. This book introduces the character, Jack and takes readers on a journey through his love life, mercurial rise to the top and into his cataclysmic life crisis.
Along with Jack, readers become familiar with his supportive, yet lonely wife and beloved young daughter in an intimate look at what happens behind the scenes of some of the most driven men as they delve into their highest passions of creation and climb up the ladder of success. Their story leaves readers unable to put the book down because it is such a fascinating storyline. More than the storyline, the message behind it is what is leaving readers absolutely enthralled in ways that no other book in this genre has been able to accomplish in a long time.
The surprising twist at the end of "The Dialogue" will at once intrigue and surprise readers in what can only be called a genius work of art for author Patric Chan. It is this very twist alone that might set the tone for profound new doors to open for the reader to accomplish satisfaction, abundance and happiness in his or her own life. The combination of a compelling story with underlying and life-altering messages is sure to keep this book on the #1 Best Seller list for quite some time to come.
About Patric Chan:
"The Dialogue" is Patric's first book about LIFE and is creating a sensation with readers all over the world as it helps unequivocally define the true meaning of success, happiness and abundance. Patric's other work includes additional books about success and wealth including "The Simple Success Principles" series and "WakeUp Millionaire". Patric Chan also co-authored "Clicking Cash" with Robert G. Allen, who is the New York Times best-selling author of "One Minute Millionaire", "Multiple Streams of Income", "Nothing Down" and "Cash in a Flash". The Dialogue: "What Success Really Is" is available now at Amazon Kindle Store: http://www.amazon.com/dp/B00IVMXF1K
Visit http://thedialoguebook.com/ for more information.
Contact Info
Name: Patric Chan
Organization: The Dialogue Book
Phone: +(6) 012 – 2444820
Email: personal@thedialoguebook.com
ReleaseID: 413094
Posted: March 17th, 2014 under ACCESSWIRE.