What is a distressed sale and how does it happen?
A distressed sale is one where a homeowner is forced to sell their home, usually at a price that's lower than market value. There are many reasons why this could happen, including falling behind on mortgage payments, or bankruptcy.
Unexpected vet bills don't have to break the bank
Life with pets is unpredictable, but there are ways to prepare for the unexpected.
Fetch Insurance offers coverage for treatment of accidents, illnesses, prescriptions drugs, emergency care and more.
Plus, their optional wellness plan covers things like routine vet trips, grooming and training costs, if you want to give your pet the all-star treatment while you protect your bank account.
Get A Quote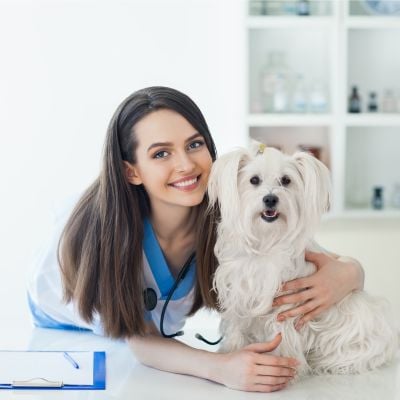 What leads up to a distressed sale?
When the homeowner starts missing mortgage and property tax payments, the mortgage lender will contact the homeowner. This is usually done in the form of a letter and phone call. Once the lender has decided to proceed with a distressed sale, it usually happens in one of three ways.
Foreclosure
Foreclosure is when the homeowner has fallen behind on their mortgage or property tax payments. When that happens, the lender will take the necessary steps to repossess the property, or take ownership back from the homeowner. Depending on the province, this is done through a judicial sale, where the courts are involved with repossession and sale of the property. The other option is a power of sale, which is a clause written into a mortgage agreement that allows the lender to sell the property in order to collect on their debt owed.
Short Sale
A short sale is when the homeowner owes more on the property than what it is worth. When this happens, the mortgage is considered underwater. How does this happen? It's most common when a homeowner makes the minimum down payment (as little as 5% down in some cases) and then home prices fall. The market is currently experiencing this, with higher mortgage rates pushing home prices lower over the past several months. By selling, the lender may be losing money on the property, but at least it's able to recoup most of the money that it's owed.
Auction
If you've ever bought or sold an item on eBay, you should be familiar with the auction process. Like eBay, the distressed home is listed for sale at an action and is sold to the highest bidder. An auction will also require a downpayment.
What does it mean for the buyer?
When you buy a distressed property, it's important to be aware that you may be required to close pretty quickly. The reason is simple: the mortgage lender selling the distressed home doesn't want to be a landlord. It wants to sell the home as quickly as possible before any further physical damage is done to the property. As such, you need to have all your financial ducks in a row to make sure you're able to close quickly. This may mean working with a private lender, as prime lenders usually need a minimum of at least three weeks to close on a home sale. That's being said, if you can close quickly, you may be able to buy a home at a steep discount.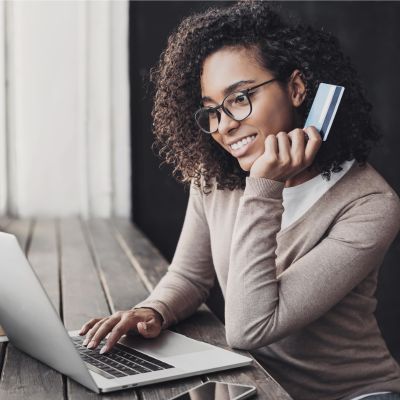 Risks and rewards of buying a distressed property
You can get a deal: Buying a property under distress can be a great way to turn a quick profit when it's done right. Whether you intend to live in the property, or rent it out, a distressed sale can be an opportunity to buy a property far below its fair market value. This can be especially lucrative in big cities like Toronto and Vancouver, where home prices are higher.
Competition can be fierce: If you've been trying to buy a home for a while, a distressed sale may be a cheaper way in. Depending on the area and timing, you may have less competition. However, distressed homes can be prized items for investors, and house flippers. Some of these competitors may also be able to offer cash payments for the house, which might require you to put more money down upfront to compete.
You won't get to do your due diligence: With a distressed sale, you're often not able to take as much time to scope out the property. You might not be able to visit it in person or conduct a home inspection before making an offer, as some properties are sold sight unseen.
You are buying it 'as is': Have you ever read a real estate listing and it describes the home as being sold "as is?" Usually it's listed "as is" for a reason. It can come with all sorts of surprises — such as broken appliances — that you will need to pay for. Many homebuyers will shy away from "as is" properties because they can end up being more trouble than they're worth.
Getting a mortgage for a distressed home
Assuming there are no major issues with the property, you should be able to get a mortgage at a competitive rate. The lender will usually want a full appraisal of the property, so that it knows what state it's in. If the appraisal checks out and you have stable income and good credit, you should have no problem getting a mortgage. However, it is ideal to have a mortgage pre-approved before you make an offer on a distressed house.
However, if there are major issues with the property, that's when you might need to go with a private lender. With a private lender, you can get the financing you need, but you'll need to make a larger down payment; usually at least 20%.
In a worst case scenario, if you can't get mortgage financing, you would need to pay for the property in cash. It's important to have a backup plan If this isn't your first property. You could leverage a home equity line of credit (HELOC) from your primary residence to pay for the distressed home in case you aren't able to get a mortgage.
Sponsored
Trade Smarter, Today
With a wide variety of investment chocies, CIBC Edge makes it easy for you to trade how you want, when you want.