Consider that move
This is not the time to move because you don't like the carpeting. Consider that once you vacate your unit, the rent on it will instantly go up. Samuels knows of a renter in her complex who gave up her dated unit to move in with her daughter in a rural area. But she missed her condo in Thornhill, so she returned eight months later. In that time, her rent went from $2,500 to around $3,600, says Samuels.
Tina Lee just returned from the U.S., where she was living with family for the last two years. The single professional has a seven-year-old daughter and is looking for a two-bedroom on the west side of Vancouver. Unfortunately, she's finding that the rents have gone from $2,700 to around $3,500 or $4,500.
"It's unreal," says Lee. "You can throw out all these inquiries, and it's a miracle if they respond. And if they do, they say, 'we're fully booked.'
"When I do manage to see a place, it's next to a construction site or something, so there's a reason they're still available. I'm trying to adjust my expectations."
At this point, she says she'd settle for a one-bedroom and den for her and her daughter.
"I'm just trying to find stability, a place that I can plant roots."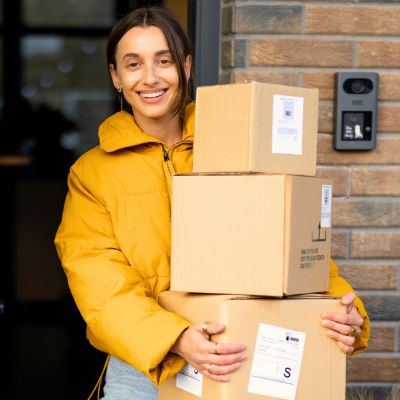 Shopping online? Let Capital One Shopping find and apply the best coupons for you. No hassle, just savings. Install now, save always.
Learn More
Stand out among the competition
Donald Mackenzie, founder and president of Bodewell Real Estate Management in Vancouver, said the demand has escalated since initial pandemic fears subsided. Downtown properties are in demand again. He's receiving around 100 applications for the typical $2,400 a month downtown one-bedroom, which is the most competitive price point right now. One-bedrooms renting for more than $2,800 attract fewer applicants.
He gets so many applications he hasn't got the staff to vet them all.
"I encourage owners to look at the best credit scores, the best references from all previous landlords, and the best stability at the workplace, because the quality tenant is the whole package."
Pay attention to every step in the process, he advises. Professional property management firms often have online forms that vet applications. Be sure to fill them out thoroughly, because that first point of contact matters, says Mackenzie. If you make it beyond that first hurdle and someone calls to schedule an appointment, be sure to pounce on it, he advises. It's like a job interview.
"Just show up on time, be honest, and represent yourself correctly," says Mackenzie. "It's like the job market. It's a competitive field. And be aware that the person showing you the property isn't a sales person. We are looking for the best quality tenant, not just the first person who walks through the door."
He also likes to see a person who isn't spending more than one-third of their monthly income on rent. For example, if the rent is $2,000 the tenant should ideally earn over $6,000 a month.
For those who don't have references, such as young adults just starting out, Mackenzie said parents sometimes guarantee the rent, and that's another way to get approved. In that case, the parents will sign a legal document.
Cash is king
It's more common in Toronto than Vancouver, because Vancouver rents are already super high, explains Mackenzie, but sometimes desperate tenants will offer to pay a little more in rent, or pay several months rent in advance, in order to get an advantage. They might try this approach if they have no previous landlord or work references. Of course, most people can't afford to pay extra, or pay months of rent upfront.
Michael Carney, director of business development at HouseSigma, used to be a property manager in the GTA, and he's seen people pay extra.
"The true reality of it is, in highly competitive markets, people are able to strengthen their offer with a larger deposit or paying rent upfront, or putting in a larger rent. And I know that's not the answer a tenant prospective wants to hear. A landlord can't ask that, but the tenant can potentially offer it, and that would strengthen the application.
"It's regretful the rental market is becoming this heated," he adds. "But it's like the heated resale market last year, you had to out-bid your competitor."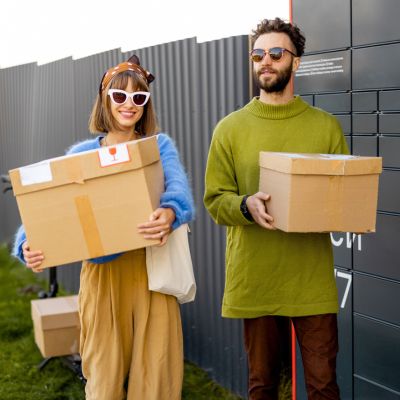 Automatically finds you the best coupons to use
Compares over 1000 merchants to give you the best price
Notifies you when your favorite items go on sale
Learn More
Network with agents and managers
"You have to know good agents, that's vital," says Samuels. She has previously connected prospective tenants with agents who are looking to rent out homes for investors. A lot of people are pulling properties off the market now that it's slowed, and they are renting their homes out.
Renters could also go into buildings and talk to the managers. For condos, potential renters can ask the manager about agents that are familiar with the property, she advises.
New condo buildings are also worth a look. Investors purchase a lot of the units in new condo buildings, and they are looking for renters, says Mackenzie. He cautions that the new condos for rent tend to be a lot more expensive, though, which is why they're slower to rent out.
And even finding an agent could be a challenge, says Carney.
"The truth is, realtors who specialize in rentals, I know many of them are at full capacity right now because there's such high demand."
Sponsored
Automatically apply coupon codes for free - it's kinda genius
Capital One Shopping's browser add-on automatically applies coupon codes as you shop online. It also alerts you whenever there's a better deal available from another retailer. It's absolutely free – plus it takes only two clicks to install.
Add the Capital One Shopping browser extension today and start earning discounts of up to 50% on the things you already buy. Your bank account will thank you