Dynatronics Schedules Conference Call to Report Financial Results for Fourth Quarter and Full Fiscal Year 2018
COTTONWOOD HEIGHTS, UT / ACCESSWIRE / September 21, 2018 / Dynatronics Corporation (NASDAQ: DYNT) today announced that its financial results for the fourth quarter and fiscal year ended June 30, 2018 will be released pre market open on Thursday, September 27, 2018.
The company will hold a conference call at 8:30 AM EST on Thursday, September 27 to discuss the results with analysts and institutional investors. The call will include remarks by the company's management team as well as questions and answers. Access to the live call is available by dialing (877) 407-8033 or (201) 689-8033 for international callers. A recording of the call will be available on the company's website 24 hours after the call at: www.dynatronics.com. A replay will also be available by dialing (877) 481-4010, Pin 37520.
About Dynatronics Corporation
Dynatronics designs, manufactures, markets, and distributes orthopedic soft goods, medical supplies, and physical therapy and rehabilitation equipment. Through its various distribution channels, the company markets and sells to orthopedists, physical therapists, chiropractors, athletic trainers, sports medicine practitioners, clinics, and hospitals. More information is available at www.dynatronics.com.
Contact:
Dynatronics Corporation
Investor Relations
Jim Ogilvie
(801) 727-1755
jim.ogilvie@dynatronics.com
For additional information, please visit: www.dynatronics.com
Like Dynatronics on Facebook
Connect with Dynatronics on LinkedIn
SOURCE: Dynatronics Corporation
ReleaseID: 512393
Pharma-Bio Serv Announces Closing of Laboratory Assets Sale for $5 Million
DORADO, PUERTO RICO / ACCESSWIRE / September 21, 2018 / Pharma-Bio Serv, Inc. (Pharma-Bio Serv or the Company) (OTCQB: PBSV), today announced it has completed the sale of substantially all of the assets of its laboratory business to Romark Global Pharma, LLC for $5 million ($2.0 million in cash, and $3.0 million in the form of a promissory note payable over two years). The transition period was smoothly completed, operations were closed and employees were transitioned out as planned.
"With the completion of the sale, we move forward with our strategy to concentrate our focus and efforts on our core consulting business, and streamline our operating segments," said Victor Sanchez, CEO of Pharma-Bio Serv.
About Pharma-Bio Serv, Inc.
Pharma-Bio Serv is a compliance, project management, and technology transfer support consulting firm, headquartered in Puerto Rico, with operations in the U.S., Ireland, and Spain. Pharma-Bio Serv's core business is FDA and other international regulatory compliance agency related services. The Company's global team includes leading engineering and life science professionals, quality assurance managers and directors.
Forward-Looking Statements
This news release contains "forward-looking statements" within the meaning of the U.S. federal securities laws, which statements may include information regarding the plans, intentions, expectations, future financial performance, or future operating performance of Pharma-Bio Serv. Forward-looking statements are based on the expectations, estimates, or projections of management as of the date of this news release. Although Pharma-Bio Serv's management believes these expectations, estimates, or projections to be reasonable as of the date of this news release, forward-looking statements are inherently subject to significant business risks, economic and competitive uncertainties, or other contingencies, which could cause its actual results or performance to differ materially from what may be expressed or implied in the forward-looking statements. Important factors that could cause Pharma-Bio Serv's actual results or performance to differ materially from the forward-looking statements include those set forth in the "Risk Factors" section of Pharma-Bio Serv's Annual Report on Form 10-K for the year ended October 31, 2017, and in its other filings with the Securities and Exchange Commission, which filings are available on www.sec.gov. Pharma-Bio Serv disclaims any intention or obligation to update or revise any forward-looking statements to reflect subsequent events and circumstances, except to the extent required by applicable law.
Company Contact:
Pedro J. Lasanta
Chief Financial Officer
787 278 2709
SOURCE: Pharma-Bio Serv, Inc.
ReleaseID: 512411
Sweet Natural Trading Co. Limited Announces Updated Terms to Its Upcoming Financing
Toronto, Ontario–(Newsfile Corp. – September 21, 2018) – Sweet Natural Trading Co. Limited (TSXV: NTRL) ("Sweet Natural Trading", or the "Company") announces that is updating the terms of its non-brokered private placement previously announced on August 29, 2018. The Company now intends to complete a non-brokered private placement of up to 20,000,000 units (each a "Unit") for gross proceeds of up to $1,000,000 based on a price of $0.05 per Unit (the "Offering"). Each Unit will be comprised of one common share (a "Common Share") of the Company and one Common Share purchase warrant (each a "Warrant"). Each Warrant will entitle the holder thereof to purchase one Common Share, at a price of $0.075, for a period of 36 months following the closing of the Offering. Each Warrant will also have an accelerated expiry date within 30 days of when the Company provides written notice to the holder thereof that either: (i) the Common Share volume weighted average price on the TSX Venture Exchange for any 10 consecutive trading days has equaled or exceeded $0.22; or (ii) the Company closes a subsequent private placement of Common Shares at a price per Common Share exceeding $0.22.
The funds raised pursuant to the Offering will be used by the Company for general working capital purposes, including purchasing inventory to satisfy new sales accounts and to pursue the Company's strategic plan.
About Sweet Natural Trading
Sweet Natural Trading is a leading natural sweetener company that promotes healthier eating by selling food products that reduce refined, added sugar consumption. With obesity and diabetes reaching unprecedented levels, the Company is focused on making a positive impact in reducing these lifestyle diseases. The Company's products are sold in over 5,000 stores, including major retail customers such as Loblaws, Walmart, Whole Foods, Costco, Publix, Sprouts and distributors including UNFI and KeHE.
For more information about the Company please contact:
Steven Haasz
CEO and a director of Sweet Natural Trading Co. Limited
416.288.1019
shaasz@sweetnaturaltrading.com
Neither TSX Venture Exchange Inc. nor its Regulation Services Provider (as that term is defined in the policies of the TSX Venture Exchange) accepts responsibility for the adequacy or accuracy of this release.
This news release contains forward-looking statements and other statements that are not historical facts. Forward-looking statements are often identified by terms such as "will", "may", "should", "anticipate", "expects" and similar expressions. All statements other than statements of historical fact included in this release, including, without limitation, statements regarding the Offering and the Company's strategic growth plan, are forward-looking statements that involve risks and uncertainties. There can be no assurance that such statements will prove to be accurate and actual results and future events could differ materially from those anticipated in such statements. Important factors that could cause actual results to differ materially from the Company's expectations are risks detailed from time to time in the filings made by the Company with securities regulators.
The reader is cautioned that assumptions used in the preparation of any forward-looking information may prove to be incorrect. Events or circumstances may cause actual results to differ materially from those predicted, as a result of numerous known and unknown risks, uncertainties, and other factors, many of which are beyond the control of the Company. As a result, the Company cannot guarantee that any forward-looking statement will materialize and the reader is cautioned not to place undue reliance on any forward-looking information. Such information, although considered reasonable by management at the time of preparation, may prove to be incorrect and actual results may differ materially from those anticipated. Forward-looking statements contained in this news release are expressly qualified by this cautionary statement. The forward-looking statements contained in this news release are made as of the date of this news release and the Company will only update or revise publicly any of the included forward-looking statements as expressly required by Canadian securities law.
Applied Intelligent Systems Becomes Introductory Member of Square's New Solutions Partner Program
By Applied Intelligent Systems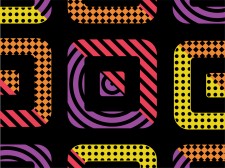 NEW YORK, NY / ACCESSWIRE / September 21, 2018 / Applied Intelligent Systems today announced that it is one of the first companies to join the new Square Solutions Partner Program. The program connects Square-approved resellers, systems integrators, and mobile and web agencies with companies looking to grow their business on the Square platform.
Square helps millions of sellers, from small businesses just getting started to large sellers with complex needs, securely and easily process payments. With the new Solutions Partner Program, approved partners can win new business by offering customizable solutions with hundreds of integrations on the Square App Marketplace, reinventing checkout experiences using Square software and hardware, and streamlining the back office of scaling companies that have unique business needs.
"The Digital Economy is being built on new technologies and infrastructures. We understand that clients need a strong digital core and an easy-to-use system that supports innovations," said Gustavo Iriarte, president
and CEO of Applied Intelligent Systems. "SAP Business One integrated with Square provides Applied Intelligent Systems the necessary technology to deliver a 'best in breed' solution focused on helping businesses succeed and embrace Digital Transformation."
Approved companies that join the Solutions Partner Program are eligible to receive early access to beta products, specialized account management and additional financial benefits. Partners will also be able to offer their clients all the great benefits that come with using Square, including a superior commerce experience with PCI compliance, dispute management and fair rates.
"By helping companies grow, innovate and scale their businesses, solutions partners hold a critical role in the Square ecosystem," said Pankaj Bengani, Global Partnerships Lead at Square. "We're excited to collaborate with these agencies, resellers and integrators who can work alongside Square engineers and account managers, and bring their latest solutions to life for Square sellers."
About Square Inc.
Square Inc. creates tools that help sellers start, run and grow their businesses. Square enables sellers to accept card payments and also provides reporting and analytics, next-day settlement and chargeback protection. Square's point-of-sale software and other business services help sellers manage inventory, locations and employees; access financing; engage customers
and grow sales. The Cash App is an easy way for businesses and individuals to send and receive money, and Caviar is a food ordering service for popular restaurants. Square was founded in 2009 and is headquartered in San Francisco, with offices in the United States, Canada, Japan, Australia, Ireland and the U.K.
About Applied Intelligent Systems
Applied Intelligent Systems is a premier SAP partner, with headquarters in New York City, and offices in Boston, Massachusetts, and Albany, New York. AIS, founded in 2009, has quickly risen as one of the most respected SAP Business One resellers in the Americas. With SAP Business One, AIS enables clients to increase control over their businesses with a software designed to grow with the enterprise. Clients can drive profitable growth through streamlining key processes, gaining greater insight into their business and making decisions based on real-time information. SAP Business One, with over 60,000 customers, has helped SMBs achieve big dreams and big goals with a single view of their businesses in an instant with a flexible, modular, powerful and simple interface.
Media Contact:
Audrey Bowman
Phone: 800.368.1273
Email: Audreyb@appliedintelligentsystems.com
SOURCE: Applied Intelligent Systems
ReleaseID: 512346
CordovaCann Investor Presentation Now Available For On-Demand Viewing
TORONTO, ON / ACCESSWIRE / September 21, 2018 / CordovaCann Corp. (CSE: CDVA) (OTCQB: LVRLF) ("Cordova" or the "Company"), a cannabis-focused consumer products company, announced today that its September 12, 2018 presentation at www.VirtualInvestorConferences.com by the Company's Chief Executive Officer, Mr. Taz Turner, is now available for on-demand viewing at https://tinyurl.com/0912prepr. The presentation will be available online for approximately 90 days. Additional shareholder materials will also be available for download from the "virtual trade booth" for the next three weeks.
To be added to the Company's distribution list, please email cordova@kcsa.com with "Cordova" in the subject line.
About CordovaCann Corp.
CordovaCann Corp. is a Canadian-domiciled company focused on building a leading, diversified cannabis products business across multiple U.S. jurisdictions. Cordova primarily provides services and investment capital to the processing and production vertical markets of the cannabis industry.
Forward-looking Statements
This press release contains "forward-looking statements" as defined in the Private Securities Litigation Reform Act of 1995. These forward-looking statements are based on currently available competitive, financial and economic data and management's views and assumptions regarding future events. Such forward-looking statements are inherently uncertain. The Company cannot provide assurances that the matters described in this press release will be successfully completed or occur. Actual results may differ materially from those projected as a result of certain risks and uncertainties, including but not limited to: global economic and market conditions; the war on terrorism and the potential for war or other hostilities in other parts of the world; the availability of financing and lines of credit; successful integration of acquired or merged businesses; changes in interest rates; management's ability to forecast revenues and control expenses, especially on a quarterly basis; unexpected decline in revenues without a corresponding and timely slowdown in expense growth; the Company's ability to retain key management and employees; intense competition and the Company's ability to meet demand at competitive prices and to continue to introduce new products and new versions of existing products that keep pace with technological developments, satisfy increasingly sophisticated customer requirements and achieve market acceptance; relationships with significant suppliers and customers; as well as other risks and uncertainties, including but not limited to those detailed from time to time in the Company's public filings on EDGAR and SEDAR. The Company undertakes no obligation to update information contained in this press release. For further information regarding risks and uncertainties associated with the Company's business, please refer to the risks and uncertainties detailed from time to time in the Company's EDGAR and SEDAR filings.
Investor Contact:
Phil Carlson / Elizabeth Barker
KCSA Strategic Communications
cordova@kcsa.com
(212) 896-1233
Media Contact:
Anne Donohoe
KCSA Strategic Communications
adonohoe@kcsa.com
(212) 896-1265
SOURCE: CordovaCann Corp.
ReleaseID: 512394
Jaxon Announces Financing
Vancouver, British Columbia–(Newsfile Corp. – September 21, 2018) – Jaxon Mining Inc. (TSXV: JAX) (FSE: 0U31) (OTC: JXMNF) is pleased to announce that it has arranged a non-brokered private placement of up to 5,833,333 units at $0.12 per unit for gross proceeds of $700,000 and 2,000,000 flow-through units at $0.15 for gross proceeds of $300,000.
Each unit will comprise of one common share and one-half common share purchase warrant. Each whole purchase warrant will entitle the holder to purchase one common share at $0.20 per share for the non- flow-through units and $0.24 per share for the flow-through units. The warrants will have an expiry date of two years from the closing of the private placement. A finder's fee commensurate with TSX Venture Exchange policies will be paid where applicable.
The funds raised will be used for general working purposes and general advancement of the Hazelton property.
About Jaxon
Jaxon is a precious and base metals exploration company with a regional focus on Western Canada. The company is currently focused on advancing its Hazelton Project in north-central British Columbia and the More Creek Project (consolidating the Wishbone and Foremore properties) in BC's Golden Triangle.
ON BEHALF OF THE BOARD OF DIRECTORS
JAXON MINING INC.
"John King Burns"
John King Burns, Chairman
For further information regarding Jaxon Mining Inc., please call 604-608-0400
Toll free: 1-877-608-0007.
This news release may contain forward-looking information, which is not comprised of historical facts. Forward-looking information involves risks, uncertainties and other factors that could cause actual events, results, performance, prospects and opportunities to differ materially from those expressed or implied by such forward-looking information. Forward-looking information in this news release may include, but is not limited to, the Company's objectives, goals or future plans. Factors that could cause actual results to differ materially from such forward-looking information include, but are not limited to, those risks set out in the Company's public documents filed on SEDAR. Although the Company believes that the assumptions and factors used in preparing the forward-looking information in this news release are reasonable, undue reliance should not be placed on such information, which only applies as of the date of this news release, and no assurance can be given that such events will occur in the disclosed time frames, or at all. The Company disclaims any intention or obligation to update or revise any forward-looking information, whether as a result of new information, future events or otherwise, other than as required by law. Neither TSX Venture exchange nor its Regulations Services Provider (as that term is defined in the policies of the TSX Venture Exchange) accepts responsibility for the adequacy or accuracy of this release.
Reservoir Capital Corp. Completes Acquisition of an Indirect Interest in Mainstream Energy Solutions Limited
Vancouver, British Columbia–(Newsfile Corp. – September 21, 2018) – Reservoir Capital Corp. ("Reservoir") is pleased to announce that it has completed the previously announced acquisition of a 60% interest in Kainji Power Holding Limited ("KPHL"), resulting in Reservoir owning an indirect minority (approximately 1.3%) interest in Mainstream Energy Solutions Limited (the "Transaction"). As conditions to completion of the Transaction, Reservoir has received approval of the Canadian Securities Exchange (the "CSE") to list its common shares (the "REO Shares") for trading and has received approval from the TSX Venture Exchange (the "TSXV") to have the REO Shares de-listed, which became effective at the close of business on September 18, 2018. Completion of the Transaction was approved by consent of 18 large shareholders of Reservoir, representing 70.4% of the issued and outstanding REO Shares.
Trading in the REO Shares has been halted by the TSXV since February 6, 2018 following the announcement by Reservoir of the Heads of Agreement dated February 5, 2018 between Reservoir and KPHL relating to the Transaction. The REO Shares are anticipated to commence trading on the CSE on or about Wednesday, September 26, 2018.
Upon closing of the Transaction, Michael Winn, Miles Thompson and Patrick Trustram-Eve resigned as Directors of Reservoir and were replaced with Vincent Gueneau, Vianney Mathonnet and Andrea Zaradic. The current officers of Reservoir will continue to serve in their positions post-closing.
With completion of the Transaction, Reservoir becomes a clean power investment vehicle with a minority interest in Nigeria's leading producing hydropower company and the prospect of an ongoing dividend stream, no project development risk and immediate diversification. Reservoir's future investment strategy targets regular income over long periods, as well as substantial capital growth in the medium term, by acquiring carefully selected minority economic interests, at attractive valuations, in a balanced portfolio of producing or near production clean power assets in frontier markets.
Further Information
Investors are cautioned that, except as disclosed in the CSE Listing Statement prepared in connection with the Transaction, any information released or received with respect to the Transaction may not be accurate or complete and should not be relied upon. Trading in the securities of Reservoir should be considered highly speculative. Additional information on these and other factors that could affect the operations or financial results of Reservoir are included in Reservoir's CSE Listing Statement and most recently filed quarterly report, each of which is filed with applicable Canadian securities regulators and may be accessed through the SEDAR website (www.sedar.com).
The TSXV and CSE have in no way passed upon the merits of the Transaction and have neither approved nor disapproved the contents of this news release.
For further information, contact;
Lewis Reford
CEO, Reservoir Capital Corp.
Telephone: 416-399-2274
Email: ceo@reservoircap.team
Forward-Looking Information
This press release contains forward-looking information based on current expectations. Statements about the anticipated listing of the REO Shares on the CSE are all forward-looking statements. These statements should not be read as guarantees of future performance or results. Such statements involve known and unknown risks, uncertainties and other factors that may cause actual results, performance or achievements to be materially different from those implied by such statements, including the risk that Reservoir will not receive final approval from the CSE to list the REO Shares. In making the forward-looking statements, Reservoir has applied several material assumptions including, but not limited to, the assumption that Reservoir will obtain CSE final approval to list the REO Shares. Reservoir assumes no responsibility to update or revise forward-looking information to reflect new events or circumstances unless required by law.
NEITHER THE CSE, TSXV NOR THE INVESTMENT INDUSTRY REGULATORY ORGANIZATION OF CANADA ACCEPTS RESPONSIBILITY FOR THE ADEQUACY OR ACCURACY OF THIS RELEASE.
HYGH: Turn Any Display into an Advertising Space
By Hygh AG
BERLIN, GERMANY / ACCESSWIRE / September 21, 2018 / Imagine owning a store and having some spare space on your wall or maybe even an empty shop window. Wouldn't it be appealing to generate passive income by just setting up a display and monetizing it?
With HYGH this is now possible; Anyone can set up a display, connect it to the platform by downloading the app and generate revenue!
In today's time where internet and technology enable high connectivity amongst people, brands still try to search for new ways to share information, sell an idea and most importantly to create a powerful impact within no time. This has given rise to innovation and creative marketing techniques which results in influencing a large population at the same time all around the globe.
Digital out-of-home advertising has become an eye-catching and impact-effective source. The sole purpose remains to not only grab the attention of the audience but to convince them of what they see on those digital screens. These Digital screens enable a whole new way of communicating with people who are on the go, and it has undoubtedly become the latest trend in the world of advertisements.
Talking about the current scenario, the digital screens are only available and affordable for high profile brands. Furthermore, the number of screens is limited.
Introducing HYGH
HYGH aims at building the bridge between all advertisers and display owners regardless of how big their brands are, and the size of the screen network owned by them.
HYGH can transform every screen in the world, including tablets, televisions, and Digital billboards into a highly flexible advertising spaces . Anyone who owns a publicly visible screen can easily download the HYGH software on their device and pair it with the HYGH platform to generate a passive income by letting advertisers run their campaign on it.
The advertisers, on the other hand, can book displays in near real-time and run their campaign on the screens selected by them within the desired radius or area. They can also pick specific time slots for their advertisement to be played, which in return helps them to target the right audience. HYGH simplifies the booking process for the advertisers. They only need to register in the system, create a campaign, search for displays and the campaign is good to go live.
HYGH is all set for conducting a Security Token Offering (STO), starting this November. You can buy tokens during the crowdsale , then hold, or trade them later on. HYGH being a security token rewards 9% of every transaction quarterly as a dividend to the token holders.
HYGH ensures that every party involved in the ecosystem derives its maximum benefit from it. After the advertisement has been booked, 83.5% of the cost is shared with the display owners, 2.5% goes to the HYGH community for moderating the content and screens, 9% of every transaction is rewarded as dividends quarterly amongst the token holders. HYGH itself retains 5% which is used for maintenance and reinvesting into the company's growth.
HYGH is building a globally distributed ecosystem which not only ensures good revenue for everybody involved in the network but also facilitates an increased public participation. Advertise anywhere easily or provide a display and get paid.
The project will conduct its pre-sale from November 2018.
HYGH's Vision movie: https://vimeo.com/278164069
To take part in the private sale, mail at – privatesale@hygh.tech
HYGH Twitter: https://twitter.com/HyghAG
HYGH Facebook: https://www.facebook.com/HyghAG/
HYGH Telegram: https://t.me/HyghAG/

Media Contact
Name: Vincent Mueller
Email: media@hygh.tech
Mobile No.: +49 15141907570
SOURCE: Hygh AG
ReleaseID: 512397
DNotes Global Inc. Announces DNotes Pay Checkout
CHICAGO, IL / ACCESSWIRE / September 21, 2018 / DNotes Global, Inc. today announced the release of its new DNotes Pay checkout tool that enables online merchants to seamlessly integrate the DNotes payment option within their existing checkout system. The company also confirmed that the tool is now live on the Smokey's Gardens site.
According to a company spokesperson, the tool is a flexible DNotes Pay script that can be integrated with most online shopping carts and checkout systems. Unlike the DNotes Pay digital and WordPress plugins previously released, this tool is reportedly designed for merchants who already use online checkout systems.
DNotes Global CTO Theodore Hauenstein confirmed that the checkout script is compatible with most current carts and checkout system options and noted that there are plans to "create scripts and plugins for popular ecommerce platforms" which will make it even easier for users that utilize those platforms.
"Our goal is to make online digital currency payments as simple and pain-free as possible for everyone involved, including consumers and merchants," Hauenstein said. "When we released DNotes Pay in July, we had in mind merchants who needed an easy way to sell individual digital products, but who lacked a more established checkout system for their sales. DNotes Pay offered them a way to instantly deliver digital content using a tool that required minimal setup. The DNotes Pay checkout script now offers similar benefits to merchants who already have an online checkout system in place."
Hauenstein noted that the script handles the merchant side of the sales transaction, confirming payments and marking orders as paid within just a few minutes after a sale is made. For the site user, the checkout process will remain as familiar as ever. Buyers will be able to go through the online checkout process, select DNotes Pay, and then be shown a popup window that allows them to enter the DNotes payment amount and address.
DNotes Global Inc CEO Alan Yong reiterated his company's commitment to breaking new ground in its efforts to help bring digital currency into the mainstream economy. "We are on the cusp of a once-in-a-generation technology revolution," Yong noted, "and this new digital era demands a new digitalized approach to the way we conduct commerce. Everything that can be digitalized is being digitalized, and individuals and companies need a more efficient way to keep pace with that new paradigm."
"Mass acceptance and adoption of digital currency is the next step in a technological evolutionary process that will transform the way we do business online – and eventually, offline as well."
The company has previously tested its DNotes Pay tool, in online digital sales of an audiobook version of Yong's Improve Your Odds: The Four Pillars of Business Success. According to a spokesperson, the payment option performed flawlessly in those initial tests. Yong and his team expect similar success with the company's new checkout tool as well.
"There's much more to come, of course," Hauenstein said. "We are in the process of planning and developing a host of commercial solutions that will be critical for expanding and solidifying the DNotes and digital currency ecosystem."
Yong stressed that this is all part of his company's long-term strategy for fulfilling the true potential of digital currency. "In the end, this is about economic freedom and empowerment. DNotes Global intends to continue to be a leader in the industry, creating the solutions merchants and consumers need to fully participate in the new digital age."
About DNotes and Alan Yong
DNotes co-founder Alan Yong is a well-regarded visionary who established Dauphin Technology in 1988. He is the author of the book "Improve Your Odds: The Four Pillars of Business Success and is well-regarded as a "thought leader" in the cryptocurrency industry.
DNotes is a digital currency noted for its consistent and reliable growth, and innovative initiatives that actively engage women, young people, small businesses, workers, and others – effectively inviting the world to participate in the digital currency revolution.
For more information please visit: http://dnotescoin.com
To view the DNotes Pay source code, please visit: https://github.com/DNotesCoin/dnotespay_checkout
Media Contact:
Name: Alan Yong
Email: media@dnotesglobal.com
https://dnotesglobal.com/
SOURCE: DNotes Global, Inc.
ReleaseID: 512396
Xunlei CEO Spoke at Summer Davos: Using Blockchain to Empower Individuals and Benefit Society
By Shenzhen Onething Technologies Co., Ltd
TIANJIN, CHINA / ACCESSWIRE / September 21, 2018 / Xunlei (XNET) and Onething Technologies CEO Mr. Lei Chen was invited by the World Economic Forum and attended the 12th Summer Davos held in Tianjin, China. He spoke at the Closing Panel on how to build China's innovative society in the Fourth Industrial Revolution. The panelists addressed the impact of emerging technologies on individuals and society, when China and other countries are moving forward into the Fourth Industrial Revolution.
Xunlei and Onething Technologies CEO Mr. Lei Chen at the World Economic Forum © World Economic Forum
Lei noted that there is a strong need to focus on research and development in the Fourth Industrial Revolution, especially around the fundamental science and technology like blockchain technology. He also shared his insights into the data ownership and data custody in the Forth Industrial Revolution.
Closing panel on shaping China's innovative society in the Forth Industrial Revolution © World Economic Forum
Lei stated that in the virtual world, data should be of the people, by the people and for the people. He believed that only by protecting users' data ownership and rights can the threat of data monopoly be mitigated, thus fostering new industries such as artificial intelligence and blockchain.
The emergence of blockchain provides fundamental technological solution to solve the problems around data privacy and sharing. "With the continuous development of policy and legal system, we can leverage the power of the blockchain to truly return the data ownership to each owner," said Lei.
As a global leader in shared computing and blockchain technology, Xunlei and its cloud computing subsidiary Onething Technologies have been developing industry-leading blockchain. The company has lately reported significant progresses in blockchain infrastructure including ThunderChain, a high-performance blockchain platform capable of millions of transactions per second, and ThunderChain File System (TCFS), a distributed storage network designed specifically for blockchain applications.
The World Economic Forum's 12th Annual Meeting of the New Champions, has drawn over 2,500 participants from 111 countries on 18-20 September 2018 in Tianjin, China. The event is a global summit on innovation, science and technology, promoting entrepreneurship in the global public interest. This year, emerging technologies, such as artificial intelligence (AI), blockchain and the internet of things, are at the core of the summit agenda.
Media Contact
Company Name: Shenzhen Onething Technologies Co., Ltd
Contact Name: Judy Shu
Email: news@onething.net
Website: http://www.onethingcloud.com/
SOURCE: Shenzhen Onething Technologies Co., Ltd
ReleaseID: 512390