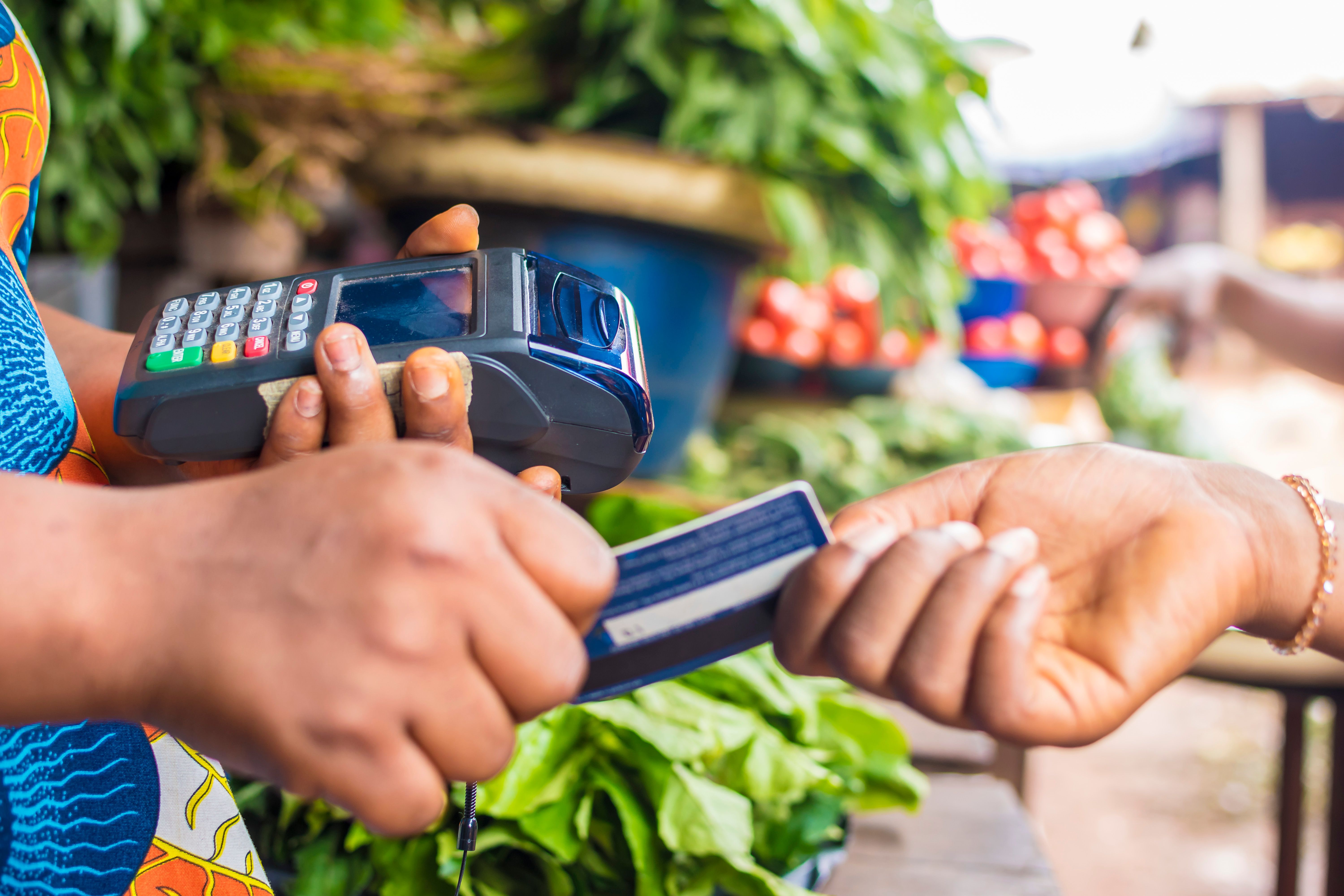 Best chequing accounts in Canada
🗓️
Updated: November 08, 2023
We adhere to strict standards of editorial integrity to help you make decisions with confidence. Please be aware that some (or all) products and services linked in this article are from our sponsors.
We adhere to strict standards of editorial integrity to help you make decisions with confidence. Please be aware this post may contain links to products from our partners. We may receive a commission for products or services you sign up for through partner links.
A chequing account is a type of bank account that allows you to manage your personal cash flow on a regular basis. Chequing accounts are a vital part of a healthy financial life and usually supports functions like ABM transactions, electronic deposits for your salary, bill payments, and money transfers.
Although every bank offers slightly different features in its chequing accounts, some are more or less standard, such as ABM transactions, teller transactions, online or telephone bill payments, paper cheques, a debit card for making purchases online and in brick-and-mortar stores, and Interac e-Transfers.
Most chequing accounts offer little to no interest, with some rare exceptions. They're generally designed to make it easier for you to oversee money as it comes in and out of your possession, not to save money for long-term growth.
Best chequing accounts in Canada
Canada's Big 6 banks all offer attractive chequing accounts, and today a number of online-only accounts are giving the big players a run for their money. These are the best Canadian chequing accounts that we recommend, based on our research.
Chequing account
Special feature
Fee
Review
** No monthly account fee by maintaining a minimum daily closing balance of $5,000 in your Ultimate Package, or a combined balance of $30,000 across your Ultimate Package and your MomentumPLUS Savings Account
1 Conditions apply. Actual interest rate will vary based on the savings period (the Premium Period) that applies. Visit scotiabank.com/mpsa to learn more.
2 Conditions apply. Visit here for full offer details.
Scotiabank has multiple different chequing accounts on offer, including a student chequing and a youth chequing account. The monthly fees for Scotiabank's chequing accounts range from $0*–$30.95 depending on your balance, with seniors enjoying a discount. Every Scotiabank Chequing account comes with a debit card, allowing you to earn rewards on debit transactions with the Scene+ TM Program.3
Scotiabank's standout chequing account is its Ultimate Package, which offers a world-class combination of benefits particularly suited to those interested in bundling different banking needs under the Scotia roof. Notable account features include:
The account's monthly fee is normally a rather steep $30.95, but this is waived for those that maintain a daily account balance of $5,000 or more or a combined $30,000 in your Ultimate Package and MomentumPLUS Savings account.
Click here to apply for the Scotiabank Ultimate Package chequing account
BMO's chequing accounts span five options, with monthly fees ranging from $4 to $30. All of BMO's chequing accounts include unlimited Interac e-Transfers®, and three of them permit you to waive the monthly fee as long as you maintain a minimum average account balance. Children under 13, youth aged 13-18, students, seniors, new Canadian immigrants, and members of the Canadian Defence Community may get special discounted rates and free chequing accounts*.
BMO's Performance Chequing Account is our favourite unlimited chequing account in Canada and our most highly recommended BMO account. Although there is a monthly fee of $16.95, you can waive that as long as your minimum monthly balance is at least $4,000*.
Click here to apply for the BMO Performance Plan Chequing Account
* Terms and conditions apply.
There's not a whole lot of selection among Tangerine chequing accounts in Canada, as the online-only bank currently offers just its Tangerine No-Fee Daily Chequing Account. But Tangerine's decision to focus its energies on only one account type has paid off in providing a lot of value for account holders: the account doesn't charge any fees, and pays interest in tiered rates, beginning at 0.01% on any balance.
The Tangerine No-Fee Daily Chequing account also offers unlimited daily transactions, Interac e-Transfers and email money transfers. You can bank over the phone or online, but there are no branches. Tangerine customers can use Scotiabank ABM machines free of charge worldwide and access Apple Pay and contactless payments through their debit card.
Click here to apply or learn more by reading our complete Tangerine Bank review.
TD offers four personal chequing accounts, a youth account, and a student account. Monthly fees range from $3.95 for the Basic account to $29.95 for the All-Inclusive Banking Plan, although you can get a rebate on both if you maintain a $2,000 or $5,000 account balance respectively. The student and youth accounts have no monthly fee.
TD stands out for its US dollar chequing accounts. While not every Canadian bank offers a US dollar account, TD has two options: the TD US Daily Interest Chequing Account and the premium Borderless plan. The US Daily Interest Chequing Account has no monthly fee, and facilitates easy cross-border banking, bill payments and exchanges between US and Canadian dollars. Daily interest is calculated on all balances over $1,000, beginning at 0.01% and increasing in tiers up to 0.05% on balances over US $60,000.
Click here to apply for the TD US Daily Interest Chequing Account
RBC has four different chequing accounts, along with a youth account and a discount for seniors. The monthly fees range from $4 up to $30, with a number of extra features and rebates included in the top-priced account. Every account also includes some type of multi-product or credit card fee rebate, and you'll get a debit card, mobile app, and the option of low-cost overdraft protection too.
RBC's Day to Day Banking chequing account stands out as one of our favourite basic chequing accounts. The monthly fee is just $4, and if you are a senior, a Registered Disability Savings Plan beneficiary, or have two or more eligible RBC products in the same region, you can get a partial or full waiver on the fee. The account also includes:
Click here to apply for RBC's Day to Day Banking chequing account
Who needs a chequing account?
Almost everyone. A chequing account is an efficient tool to receive payments, like monthly earnings, and hold them securely. Keeping your money in cash under your mattress isn't a safe option. With a chequing account, you can make it easier for your employers and friends to pay you and you can rest assured that your money is safe.
Most of us are eligible for at least a basic chequing account, but a bank might reject an applicant who has a history of mismanaging prior accounts at other banks. Those who find themselves in this position can consider other options for making payments, like prepaid debit cards.
If you are interested in getting a chequing account, keep in mind that different account types are suited to different individuals. In order to pick the best chequing account in Canada for you, we recommend that you compare the options out there with an eye for the specific features you require.
Types of chequing accounts
Most Canadian banks offer different variations on the below account types, with each account type serving a slightly different purpose.
Personal (basic) chequing account
A personal, or basic chequing account is the standard account in Canada. You'll get a certain number of monthly transactions along with extra features, depending on which account you choose. You'll generally have to pay a monthly fee of between $4–$30, which varies according to the features and number of transactions on offer.
No-fee chequing account
A no-fee chequing account is a personal free chequing account. Although this is great for anyone who wants to save money, it tends to come with strings attached. You won't get nearly as many features as you might with a fee-paying account, and you'll usually be limited to a set number of transactions per month. You might also have to keep a minimum average bank account balance in order to avoid paying fees. Direct/virtual banks are an exception to this rule, as their lower operation costs might allow them to provide a chequing account for no monthly fee and few if any transactional fees.
Hybrid/alternative accounts
Some digital financial institutions offer accounts with essential payment and cash management functionality, combined with the earned interest, cash back or rewards that you would associate with a savings account or credit card. Like a chequing account, these hybrid accounts will often equip the accountholders with a debit or prepaid card, while also supporting bill pay, Interac e-Transfers, and direct deposit of paycheques. Unlike a chequing account they typically will not issue paper cheques, support overdraft, process wire transfers, or provide customer service in traditional bank branches. Most consumers use these accounts in addition to rather than instead of a traditional chequing account, but this may change as the world becomes more and more cashless and cheques grow obsolete.
A good example of these new hybrid account types is KOHO, which allows accountholders to load money and then spend it via a KOHO Prepaid Mastercard® or by withdrawing cash at an ATM. KOHO is attractive because it comes with an unusual perk for such an account type: cashback rewards. The no annual fee subscription version, KOHO Easy, offers 1% on Groceries + Transportation and up to 5% cash back extra at partnered merchants, and allows you to earn 0.5% interest on your entire account balance (with no minimum deposit requirement).
Sign up and get a $20 instant cash bonus (once you load your account and make your no minimum first purchase within 30 days) right to your KOHO account.
Student chequing account
Student accounts are designed especially for students, usually only those in full-time education. Most student accounts have age restrictions, typically requiring that you be between 18 and 25, although these do vary. Student chequing accounts generally charge lower or no banking fees and might offer limited perks and rewards.
Youth chequing account
Youth chequing accounts are for people under their provincial age of majority. Accountholders will usually pay no or low bank fees and might earn some interest on their money.
U.S. dollar chequing account
U.S. dollar chequing accounts are designed for individuals who want easier cross-border transactions. They usually let you withdraw your money in U.S. dollars from the right ABM without any currency exchange fees and make it easy to pay for transactions in U.S. dollars.
What to look for in a chequing account
Before you open a chequing account, ask yourself these questions:
How many transactions do I need per month?
If you need a lot of monthly transactions, you might go with the Scotiabank Ultimate Package, which offers unlimited debit transactions3 for a monthly fee of $30.95. The fee is waived with maintaining a minimum daily closing balance of $5,000 in your Ultimate Package, or a combined balance of $30,000 across your Ultimate Package and your MomentumPLUS Savings Account.
On the other hand, if you need relatively few transactions you might opt for an account like the CIBC Everyday Chequing Account, which allows you up to 12 transactions per month for a low fee of $3.90.
3 Conditions apply. Visit here to learn more.
Do I carry out most of my banking transactions over the phone, via the internet, or in person?
Different banks offer different banking platforms: the Tangerine No-Fee Daily Chequing account charges $0 per month for unlimited daily and email transfers, e-statements and online banking, but Tangerine offers little in-person service, so users need to feel comfortable executing their banking needs online.
Other bank accounts still support in-person service, like the RBC No Limit Banking account: unlimited teller-assisted transactions for $10.95 per month.
What will be my average monthly minimum balance?
Some bank accounts provide benefits for maintaining a minimum monthly balance: the TD Minimum Chequing Account rebates its monthly fee if account holders maintain a minimum balance of $2,000 or more. BMO's Premium Plan sets the bar a bit higher, waiving its $30 monthly fee if your monthly balance is over $6,000, and offering other substantial account perks.
Do I want a no-fee chequing account?
Some accounts charge no monthly fee whatsoever, regardless of the account holder's account balance. The Tangerine No-Fee Daily Chequing account charges no monthly fee for unlimited self-serve transactions.
Do I need features such as free Interac e-transfers?
If you anticipate doing a lot of Interac e-Transfers, make sure your chequing account won't charge you a fee for these. BMO offers free Interac e-Transfers on all its chequing accounts, including the Practical Plan which charges a fee of $4 per month.
Do I need easy access to US dollars?
If you travel frequently to the US, you might opt for an account specifically geared for that lifestyle. The TD Borderless Plan offers quick and easy exchange between US and Canadian dollars, unlimited transactions and a monthly charge of $4.95.
Another option is the RBC US Personal Account, which charges $2 per month for 6 monthly transactions in either US or Canadian dollars.
Is it important that I earn interest on my chequing balance, or rewards/cash back on my purchases?
If it's important to you to make some money on your account balance or purchases, there are some chequing accounts out there that provide those features. Tangerine's No-Fee Daily Chequing account offers interest on its account balances, and all Scotiabank chequing accounts can earn rewards on debit transactions with the Scene+ TM Program.3
3 Conditions apply. Visit here to learn more.
Cheque your options
The advent of digital banking has brought a number of new, competitive online chequing accounts to Canadians. If you're tired of paying annoying fees for basic banking transactions, now is a great time to consider more competitive offers from financial organizations vying for your business. Some people are even opting to close their bank account and move to digital accounts altogether. If you don't have a chequing account of any kind, you might explore the security and access to commerce that a chequing account can provide.
How to choose the best chequing account
Chequing accounts are, for the most part, something you really don't have to think about on a day-to-day basis if everything is set up properly. However, here's a handy cheat sheet of when you should spend a few minutes making sure that, yes, your best cheuqing account still fits your need:
Graduating school (high school or university), especially if you're no longer going to be a student and no longer eligible for a student account
Leaving a full time job to work for yourself

Starting a business (even a side hustle, like freelancing on an online marketplace) where you need to accept multiple kinds of payments

Combining finances with someone (like after getting married)

If you're in one of those situations — or another one that led you here! — here are the steps that can help you figure out whether your trusty account is still the right fit for your life.
1. What features do you need in a chequing account?
This is a list that, most of the time, you don't even need to think about. For a lot of us, it's very simple. We need to be able to put money into our accounts and take money out.
Here in Canada, that usually looks like:
Get direct deposit from an employer
Pay with your Interac card

Send e-Transfers

Pay bills online

Automate your savings contributions

For many, that is the only list of requirements, and it's pretty standard for any chequing account, free or paid. So you might compare banks based on whether they offer free e-Transfers, or whether you can earn points or interest on the balance in your chequing account.
But there are plenty of other services you might need (or want!) in a chequing account, and that's where you'll start to see differences between accounts that matter more than just "free" or "paid."
If you need occasional access to in-person services like bank drafts or certified cheques, that alone might be worth getting an account that gives you branch access, like a Scotiabank Basic or Basic Plus account.
There are also some less common situations that might be incredibly common in your life, like accepting international wire transfers. If even one piece of your financial life that relies on them isn't compatible with your free account, you will want to keep a separate, paid account at an in-person branch, and pay the fee.
2. What's a good rate for the products you need?
Comparison shopping, unlike comparison itself, is not the thief of joy. It's something you should definitely do before committing to an account.
Once you know what you're looking for, do a bit of poking around to check out what different banks will charge you for the services you need. It's worth knowing what a competitive rate is for each service, like the fee for a wire transfer or the price of an unlimited chequing account, even if you don't want to decide on price alone. Knowledge is power, my friends.
However, while you're doing this shopping, remember there are ways that you might be able to get a great deal with absolutely zero hassle. If you already have other services with a bank, the packages they offer for chequing might work out beautifully in your favour.
Here's an example. If you signed up for a Scotiabank Ultimate Package, you might be able to pay a cool $0 if you keep a certain amount in savings with them, and the package boosts the rate you get on those savings, too. And for a limited time, earn up to 4.50% on your MomentumPLUS Savings Account.
Plus, they waive the annual fee on a Scotiabank credit card if you have one, up to a certain dollar amount, every year.
3. What can you get if you switch chequing accounts?
If you're in the market for a new chequing account you should know that there are some great promotions on the table. If you know you need to switch anyways, it's worth doing your research.
Right now, Scotiabank is offering a $350 welcome bonus for eligible customers who sign up for an Ultimate package. If you were in the market for an account anyways, and those ones fit your needs and your overall financial life, why not take the free money?
Especially since, let's be honest, most of us don't switch accounts every day because it is a hassle. Your chequing account should, rightly, be a long-term companion in the game of life, if for no other reason than it will save you time and — if you shopped around well! — money.
With files from Desirae Odjick