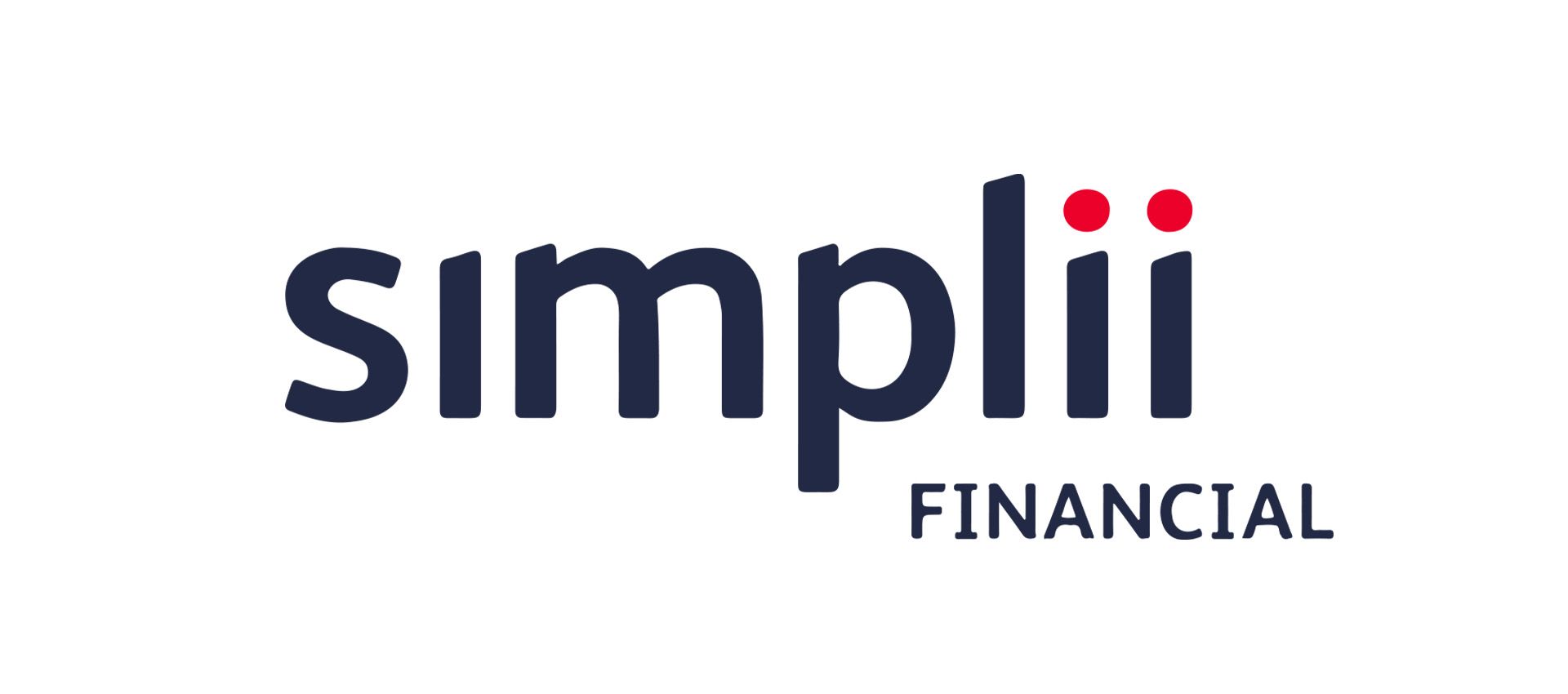 money.ca / simplii financial
We adhere to strict standards of editorial integrity to help you make decisions with confidence. Please be aware that some (or all) products and services linked in this article are from our sponsors.
We adhere to strict standards of editorial integrity to help you make decisions with confidence. Please be aware this post may contain links to products from our partners. We may receive a commission for products or services you sign up for through partner links.
Simplii Financial is a Canadian online-only bank that provides convenient and straightforward banking services, including bank accounts, credit cards, mortgages, loans, and investing accounts. It is known for its no-fee chequing accounts, responsive customer service, and easy-to-use mobile app.
This comprehensive Simplii Financial review will outline the bank's services, Simplii financial offers, customer satisfaction, its pros and cons, and how it compares to other online banks.
Simplii Financial overview (formerly PC Financial)
Simplii Financial, previously PC Financial, is a full-service online bank.
Its services include day-to-day banking activities such as:
Transferring funds
Bill payments
Depositing money into savings accounts
Larger investments like stocks, mutual funds, and even GICs
The bank has also incorporated innovative security features such as two-factor authentication so that customers can rest assured knowing their information is secure when using the application.
Furthermore, all transactions made through Simplii Financial online banking are protected by advanced fraud detection. This can detect any suspicious activity in real-time and immediately alert Simplii Financial's customer service team, who are available 24/7 should any assistance be required.
Simplii Financial also provides customers with a range of helpful tools to better manage their money, such as budgeting and savings calculators, online bill payment, mobile banking, and more.
Get started with Simplii
A brief history
Simplii Financial Bank is a Canadian-based financial institution owned by CIBC, formerly known as PC Financial and rebranded to Simplii Financial in 2017.
CIBC created Simplii Financial as a way for customers to access more advanced digital services compared to what traditional banks offer.
This includes things like direct deposits without having to visit a physical bank location, mobile check deposits, along with investment options such mutual funds, tax-free saving accounts, and GICs.
Since its launch, Simplii Financial Bank has quickly become one of the most popular online banking solutions in Canada. Millions of Canadians have already signed up to take advantage of its wide range of features and convenient services.
By continuing to create groundbreaking tools and features designed with customer convenience in mind, Simplii Financial shows no sign of slowing down anytime soon.
No-fee online banking
Simplii Financial has also become one of Canada's most popular online banking solutions due to its commitment to innovation. It is constantly introducing new products and services designed with customer convenience in mind.
This makes it easier than ever for customers to manage their finances without having to go into a physical bank location or wait long periods for transfers or deposits.
While it has no in-person, brick and mortar bank locations, it is a division of The Canadian Imperial Bank of Commerce (CIBC), one of Canada's largest banks. Customers can enjoy the same level of security and trust found with their traditional banking provider and have access to CIBC ATMs for no fee.
Simplii Financial mobile app
With Simplii Financial, customers can manage their finances from the comfort of their homes or on the go via their top-rated mobile app. Its free app is available on both IOS and Android devices.
The Simplii Financial mobile app provides a comprehensive and user-friendly platform for customers to manage their finances from anywhere.
The intuitive and simple design allows customers to quickly access their accounts, transfer funds, check balances, pay bills, and more.
You can also sync the mobile app and your chequing account with your phone's wallet or other banking service apps for quick pay and easy money transfers.
A few of the most popular uses for the Simplii Financial Mobile App include:
Check bank account balances
Transfer money between accounts
Mobile cheque deposit
Online bill pay
Search for CIBC ATM locations
Order foreign currency cash for free home delivery or pickup
Send money internationally with no transfer fees
Get started with Simplii
Simplii Financial: Types of accounts
No fee chequing accounts
The Simplii Financial No Fee Chequing account is an ideal choice for those looking for convenient everyday banking without paying extra fees. This account has no monthly fees or minimum balance requirements, meaning you can use it as much or as little as you want with no restrictions.
With a Simplii Financial chequing account, customers can access money from direct deposit cash right away. And if needed, overdraft protection is available on this chequing account for a small charge.
Overdraft protection allows for over-drafting up to $5,000 at a monthly charge of $4.97 at a 19% interest rate.
Additionally, the No-Fee Chequing Account also pays interest on balances, so you can earn a return on your money even without having to build up a large balance like you would at most other financial institutions. The amount of interest earned increases the larger the chequing account balance is.
The account's annual rate starts at 0.01% and can earn up to 0.10% based on the amount of money in the account.
Overall, this straightforward account is perfect for day-to-day use and saves money while earning money.
High interest savings accounts
The Simplii Financial High-Interest Savings Account is an excellent choice for those looking for an easy and convenient way to save their money. A high-interest savings account is the perfect option for those seeking higher returns without the need to invest in riskier assets.
The annual interest rates begin at 0.40% and can increase up to 2.00% as the savings account balance increases.
The Simplii Financial high-interest savings account also features easy transfers between other Simplii Financial accounts giving customers the ability to quickly move their funds around at any time.
Furthermore, this savings account comes with intuitive online banking tools and mobile apps that allow you to monitor your balance or make transfers on the go from any device. It boasts secure encryption protecting all of your personal data from unauthorized access.
Simplii Financial saving accounts can be opened in just minutes without having to go through any tedious paperwork or long wait times, allowing you to start growing your savings right away.
Moreover, deposits are accepted instantly so you can start earning interest on your balance almost immediately after depositing money into the account.
There are no withdrawal limits so you can easily access your funds whenever needed without having to worry about excessive fees or penalties.
USD savings accounts
Simplii Financial offers a United States Dollar savings account that allows users to receive the best possible exchange rates to and from USD.
With this account, customers can deposit USD and non-USD funds into the account, as well as transfer Canadian dollars from other accounts into USD.
The account has no monthly fees and no minimum balance requirement. Plus, the USD savings account earns a 2.50% interest rate on the daily account balance, which is deposited into the account monthly.
As with all Simplii Financial bank accounts, you can open a USD saving account quickly and start earning interest right away. Plus, you can easily move money between other accounts with no withdrawal limits, so you never have to worry about extra fees or restrictions when accessing your funds.
Overall, this account would be ideal for someone whose personal finance is in both CAD and USD or a person who travels internationally frequently.
Get started with Simplii
Student banking program
The Simplii Financial student banking program is the perfect choice for young people who need to get financially organized and are looking to get serious about managing their finances.
The student program opens a chequing account and a cash back credit card for the customer with special promotional offers.With a no-fee chequing account, users can easily pay their bills and access their funds 24/7 without having to worry about extra charges or penalties.
Additionally, the included Simplii Financial Cash Back Visa Card makes it easy for students to earn cash rewards on everyday purchases.
For example, clients can get up to 1% cash back on all eligible gas and grocery purchases. This card also comes with a low annual fee so students can save their money while still enjoying its perks.
The student program introductory offer includes $350 in a no-fee chequing account when students sign up and set up an eligible direct deposit. Savers can also earn $50 in cash back on $50 transactions on their Cash Back Visa Card for four months, with a maximum of $200.
Plus, all of the features are conveniently available through the Simplii Financial app, which lets users track their spending habits and manage their accounts. Altogether, this combination of chequing and visa products makes it easy for students to stay in control of their finances while maximizing their savings.
All of these features and easily accessible customer service make it one of the best student banking programs available in Canada today.
Simplii Financial Cash Back Visa Card
The Simplii Financial Cash Back Visa Card is an excellent choice for those looking to earn rewards with a no fee credit card. The Simplii credit card offers up cash back on all eligible purchases, with no limits or caps on the amount of cashback that can be earned.
Earn 0.05% on all credit card purchases with no limit on cash back.
Earn 1.5% on eligible gas, drugstore, and grocery purchases as well as pre-authorized payments, up to $15,000 annually.
Earn 4% at eligible restaurants, bars and coffee shops, up to $5,000 annually.
Simplii Financial helps protect customers from credit card fraud. The bank send alerts through email, text and phone when it detects suspicious activity. This lets them know right away, and they can help you if needed.
The customer care team is available 24/7 to answer questions and provide advice. Customers also report that it is simple to file a claim for a chargeback and lost or stolen credit cards.
Simplii Financial frequently offers introductory promotions to new users for lower interest rates and higher cash rewards benefits for a set amount of time. Taking advantage of these promotion deals with the Simplii Financial credit card will allow for optimal rewards earning and money saving.
Clients can apply for the no annual fee credit card online or on the phone with a customer service rep. Users report a quick response after the Credit Bureau check and receive their bank card in the mail shortly after.
Customers can quickly and easily make a payment to their Cash Back Visa Card on the mobile app or online banking website, and the payment will process immediately.
Get started with Simplii
Simplii Financial banking services
Simplii Financial offers a range of banking services to its customers, including personal loans, secured lines of credit, creditor insurance, and mortgages. All banking services are provided with secure encryption technology, so your data remains safe from unauthorized access.
Customers report excellent customer service when applying for borrowing services or needing assistance with their Simplii Financial products.
Personal lines of credit
A personal loan is an excellent way to access funds when you need them, and these loans can be used for anything from debt consolidation to home renovations.
Simplii Financial makes it easy for existing customers to apply, has flexible monthly payment dates, and has competitive interest rates.
Secured line of credit
A secured line of credit, also known as a Home Equity Line of Credit, is ideal for those who have an established history with the bank and need access to funds on short notice. It lets you borrow money from the bank and use it for things like home renovations or to pay bills.
Simplii Financial offers secured lines of credit with competitive rates and terms so you can get the best possible deal when borrowing money.
Creditor insurance
Creditor insurance helps protect your money if you die, are sick or lose your job. It can help you pay off your debts and keep your family from having to take on the burden of your financial obligations.
Simplii Financial offers insurance to their customers, helping to ensure that your finances remain secure in times of need.
Global money transfer
Simplii Financial's Global Money Transfer feature is a secure and convenient way to send money abroad without any expensive fees or hassles. With a single click, you can safely and securely transfer up to $50,000 in local currency, CAD, or USD to 130 countries around the world.
Foreign cash service
Simplii Financial also offers foreign currency delivery where a Simplii Financial customer can buy currencies, up to $2,500, and have them delivered to their home or any other location.
Before travelling, a customer can order from the 65 available currencies and have their requested amount delivered to their home or Canada Post Office within a few business days.
Simplii Financial mortgages
Simplii Financial offer mortgages with competitive rates and terms so you can get the best possible deal when purchasing a new home or refinancing an existing one. The bank also provides free financial planning advice so you can save money while still enjoying top-notch banking services.
It is essential to choose a mortgage lender that has a proven reputation and excellent customer service. In 2022, Forbes named Simplii as one of the Best Banks in Canada, making it a top choice for mortgage customers.
Simplii Financial investment accounts
Simplii Financial offers different ways to invest your money. They have multiple options for registered, non-registered, and tax-free investment accounts.
Although there are no physical bank locations, customers are able to contact a Simplii Financial customer service person for assistance with investment accounts and of course, personal banking.
They offer tax-free savings accounts, registered retirement savings plans, registered education savings plans, registered retirement income funds, mutual funds, and guaranteed investment certificates (GICS).
Unlike their no fee chequing account, there is a $50 fee for TFSA or RRSP account transfer. However, there are no monthly fees or minimum deposits to open an investment account.
Get started with Simplii
How Simplii Financial compares to other online banks
Simplii Financial is similar to other online banks in Canada such as Tangerine Bank, Manulife Bank, and EQ Bank when it comes to the types of accounts and the personal banking services offered.
However, Simplii bank is a significantly larger and further-reaching online bank with excellent customer reviews and a low account turnover rate.
Security
Just as Simplii is backed by the Canadian Imperial Bank of Commerce, Tangerine Bank and EQ bank are also backed by a larger, major bank. However, Manulife Bank is wholly owned.
All of the mentioned banks' deposits are insured by the Canada Deposit Insurance Corporation up to $100,000 per account.
Differences in bank accounts
Simplii Financial and Tangerine Bank offer a larger section of multiple bank accounts, including chequing, savings accounts, credit cards, and more. EQ Bank only provides savings accounts and investment accounts to their customers.
No bank mentioned above, other than Manulife Bank, has bank account minimum balances or monthly fees. Only Simplii Financial chequing accounts earn interest.
Convenience
Most online banking customers can use in-person ATMs for a small fee. Simplii Financial, Tangerine Bank, and EQ Bank waive ATM fees on in-network ATMs but not on out-of-network machines. Simplii Financial customer has free access to all CIBC locations across Canada, of which there are over 3,400 nationwide.
Customer service
Simplii Financial stands out from other online banks such as Tangerine Bank and EQ Bank in terms of their superior customer service. Long-term customers report short wait times, knowledgeable staff, and user-friendly online and mobile banking.
Get started with Simplii
Pros and cons of Simplii Financial Online Bank
Pros
The main advantages of using Simplii Financial are that you can move money, put money in savings, take out cash from ATMs and invest in stocks, mutual funds and guaranteed investment certificates.
It also has helpful tools like budgeting and savings calculators. Plus, it is part of CIBC, so you know it will be secure. You can use it at home or on your phone with the mobile app.
Here's a rundown of the best features:
Earn interest in chequing and saving accounts.
No monthly fee on any account type including credit card.
Top-rated under interface on mobile app.
Protection from the Canada Deposit Insurance Corporation.
No monthly or transaction fees for a credit card, chequing or savings account.
24-hour online and phone support from knowledgeable customer representatives.
Quick and simple to open an account from anywhere.
Investment accounts are available.
Low interest rates for loans and other borrowing services.
Cons
No in-person banking locations.
Overdraft protection costs $4.97 monthly, and overdraft balances are charged interest of 19%.
The insufficient funds' fee for the chequing account is $45.
No banking accounts are designed for business use.
Fees are not waived for out-of-network ATMs.
Limited investing capabilities.
Not available in Quebec.
Get started with Simplii
FAQ
Our Simplii financial review answers the most common questions around this bank.
Simplii Financial review: Our final thoughts
Simplii Financial, previously PC Financial, is ideal for people looking for an online bank for personal finance. It will reward a loyal customer with high interest chequing and savings accounts, with an interest rate that earns more as your save more.
The Simplii cash back credit card is perfect for everyday use and first time credit card users thanks to its low interest rate, simple to understand rewards simple and mobile app that makes bill payments easy.
Overall, Simplii Financial is an excellent choice for anyone looking for an easy-to-use yet powerful digital banking solution with enhanced security measures in place at all times.
Its comprehensive range of services ranging from a cash back credit card to investment options, along with a competitive fee schedule makes this an ideal bank for both novice and experienced investors alike.
With no monthly fees and competitive interest rates, Simplii Financial provides a great way to save money while still enjoying the convenience of online banking and unbeatable customer service.