1. Scottsdale, Arizona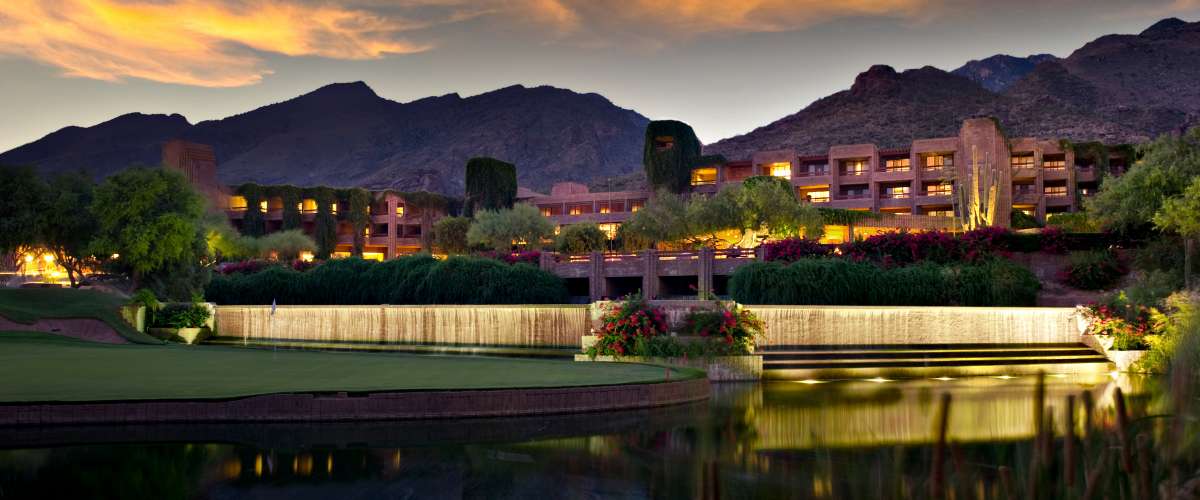 This community of more than 250,000 people offers gorgeous warm weather, beautiful parks and immaculate streets. Its proximity to the big city — Phoenix — makes Scottsdale a fantastic place for shopping, restaurants and entertainment.
Owing in large part to the year-round arid weather, the region is home to world-famous golf courses. Each winter, TPC Scottsdale hosts the Waste Management Phoenix Open, which calls itself "the Greatest Show on Grass."
Health care is famously excellent in Scottsdale; a major branch of the Mayo Clinic is located here.
Unexpected vet bills don't have to break the bank
Life with pets is unpredictable, but there are ways to prepare for the unexpected.
Fetch Insurance offers coverage for treatment of accidents, illnesses, prescriptions drugs, emergency care and more.
Plus, their optional wellness plan covers things like routine vet trips, grooming and training costs, if you want to give your pet the all-star treatment while you protect your bank account.
Get A Quote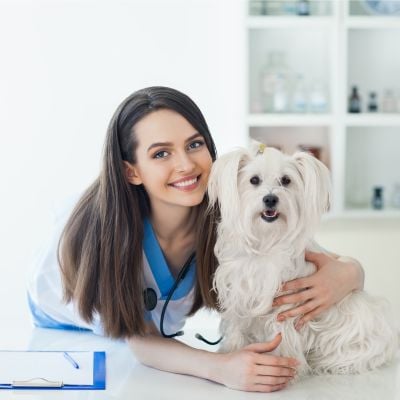 2. Cape Coral, Florida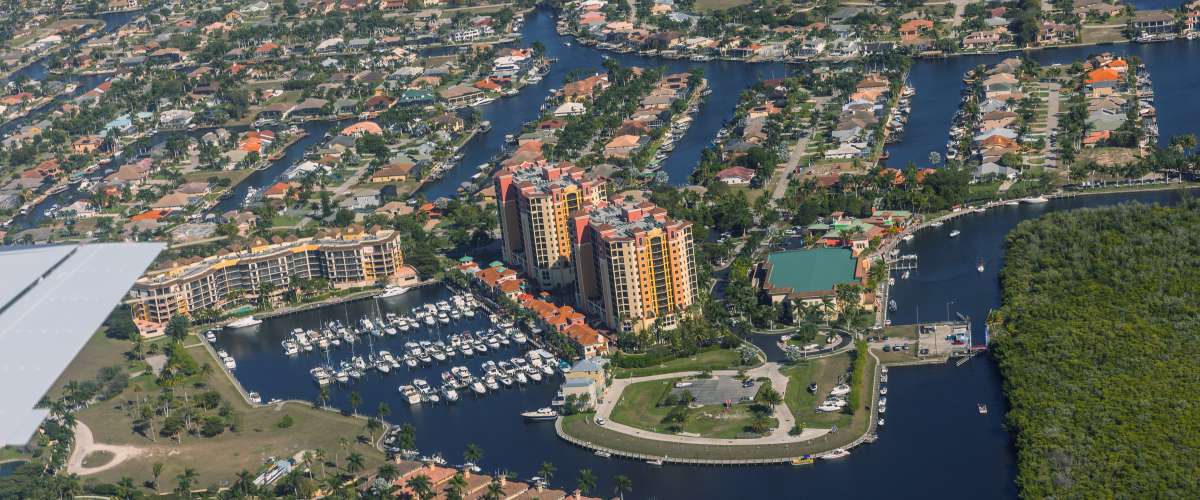 Although it often finds itself in the path of hurricanes, Cape Coral is a lovely town worthy of your consideration.
It's located on Florida's Gulf Coast and is known for its low crime rate, excellent restaurants and perpetually sunny weather. The city features more than 640 kilometres of canals, and it's not far from Fort Myers or the Gulf of Mexico.
The cost of living in Cape Coral is relatively low compared to what it costs to live in Miami or Fort Lauderdale.
3. The Woodlands, Texas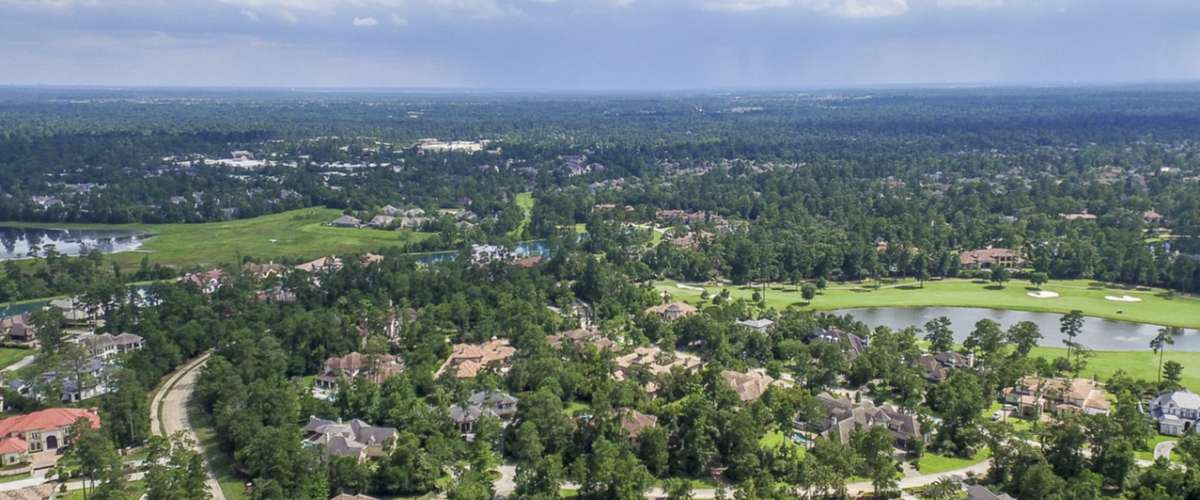 This Houston suburb with a population of approximately 100,000 is a well-kept secret for retirees. The Woodlands offers excellent housing and a low cost of living.
The median rent is around around $1,100 U.S. or $1,400 Canadian, and the community has a median home value of about $379,582 U.S. or $483,999 Canadian, according to Zillow.
This town has a very low crime rate, and the weather tends to be lovely and warm. The Woodlands' proximity to Houston means quality health care is just a short drive away.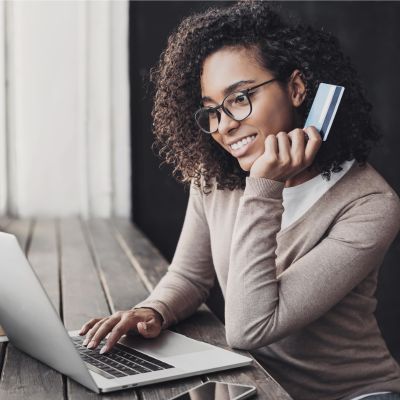 4. Torrance, California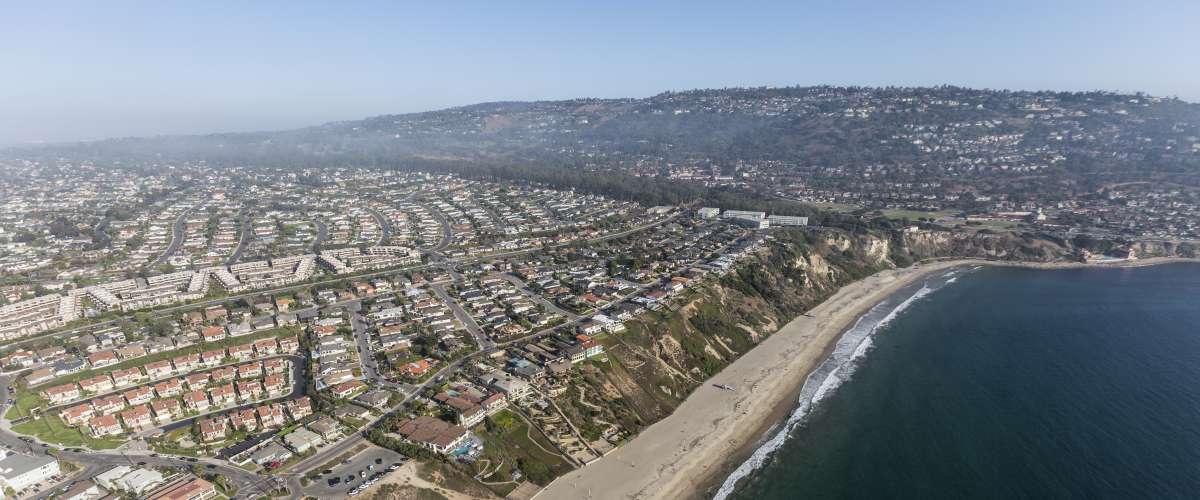 If you like the idea of living near Los Angeles but would prefer a smaller community, Torrance could be just the place you're looking for.
This town will give you boatloads of California's famous sunny weather and promises easy access to nearby beaches. And, you'd have your pick of multiple health care centres. Median household income is over $93,000 U.S. or $118,000 Canadian, according to census data.
Torrance is pricier than other communities on this list, with a typical home value of close to $925,090 U.S. or $1,180,035 Canadian, Zillow says. If you decide to buy a home here, you'll need substantial savings and will want to find a mortgage at the lowest possible rate, to keep your monthly payments down.
5. Augusta, Georgia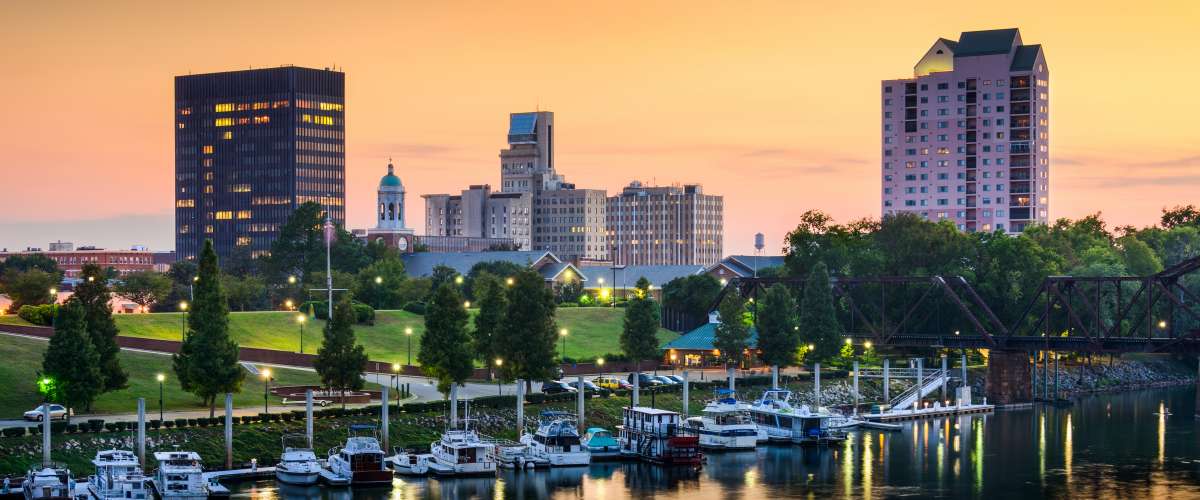 Augusta — best known as the site of the annual Masters Golf Tournament — is a Southern gem that sets a high standard for retirement living. The weather is warm and beautiful, and the crime rate is low.
The town is rich in Southern history, and it offers a wide variety of shopping and nightlife options. The area has a median household income of about $42,600 U.S. or $54,300 Canadian.
The area is known for its top-notch health care, including medical centres that focus exclusively on women's health.
6. Metairie, Louisiana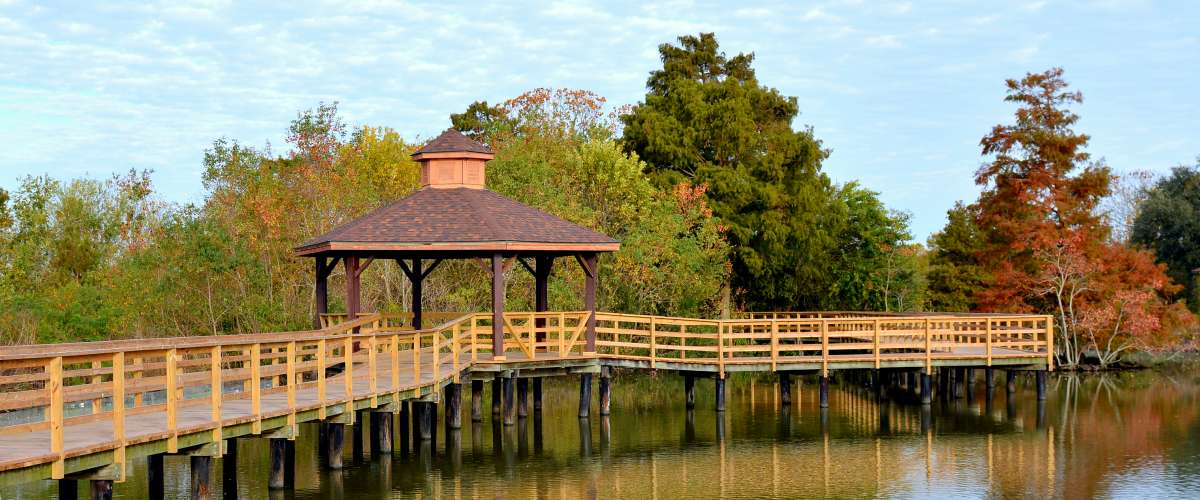 Metairie has fewer than 150,000 residents, and the locals consider it to be a good compromise between big-city and suburban living.
This town offers a robust nightlife and a very low cost of living. The median household income is over $59,000 U.S., according to the U.S. Census, or around $75,200 Canadian.
Metairie is just a 15-minute drive from New Orleans, so you can get a taste (or sip) of the city any time you want. There are multiple health care centres in Metairie, and the easy access to the Big Easy gives you a wide variety of health care providers.
7. Mesa, Arizona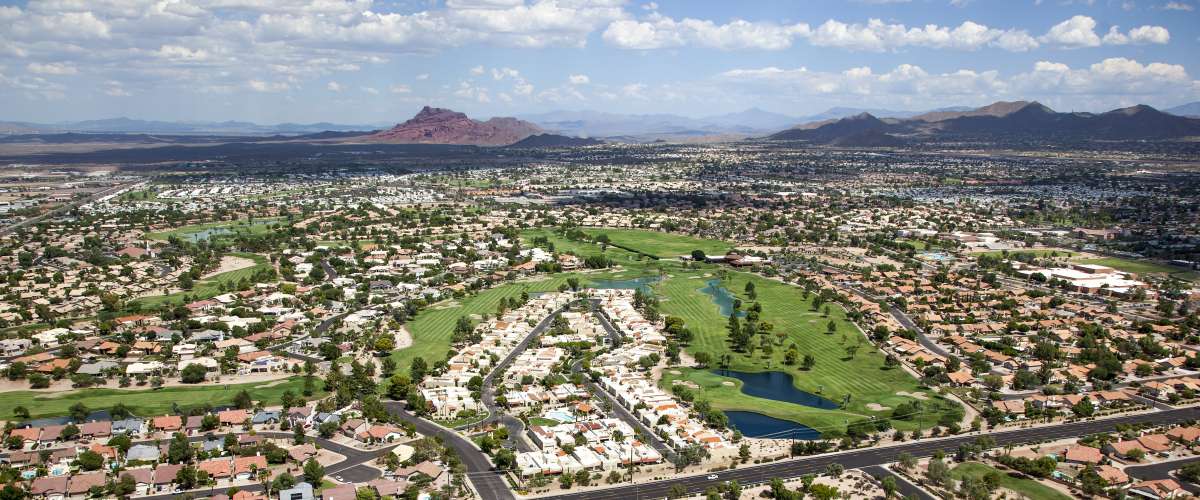 Mesa offers modest living, with a median rent of $1,646 U.S. or $2,100 Canadian, and some homes selling at less than $200,000 U.S. or $255,000 Canadian. The median home value is $312,514 U.S., Zillow says, which amounts to almost $400,000 Canadian.
In Mesa, you can enjoy suburban living in a dry but warm climate. Having a swimming pool nearby is a must.
The city is well-organized, with a grid of streets that are easy to understand and navigate. Nightlife is robust, and health care resources are excellent. The Arizona Medical Training Institute is located in Mesa.
8. Lakeland, Florida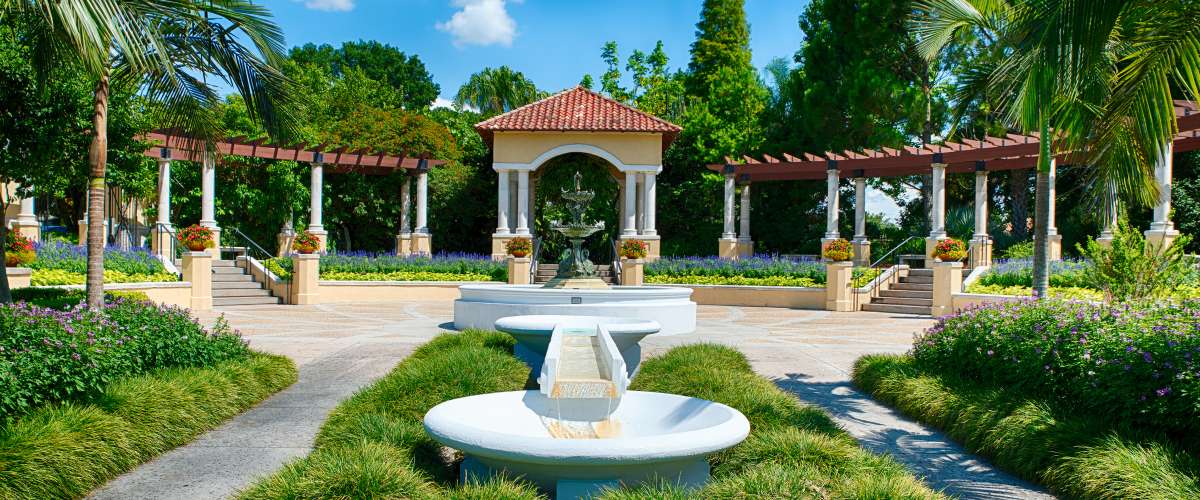 Lakeland is nestled safely in the middle of Florida, far away from the weather-beaten coasts but close to central Florida attractions. Walt Disney World is just a 45-minute drive away.
The climate is warm and mild all year, and the cost of living is very affordable. The median home value here is just $195,914 U.S. or around $250,000 Canadian.
This is a family-friendly town that is home to a hospital and numerous health care centres.
9. Overland Park, Kansas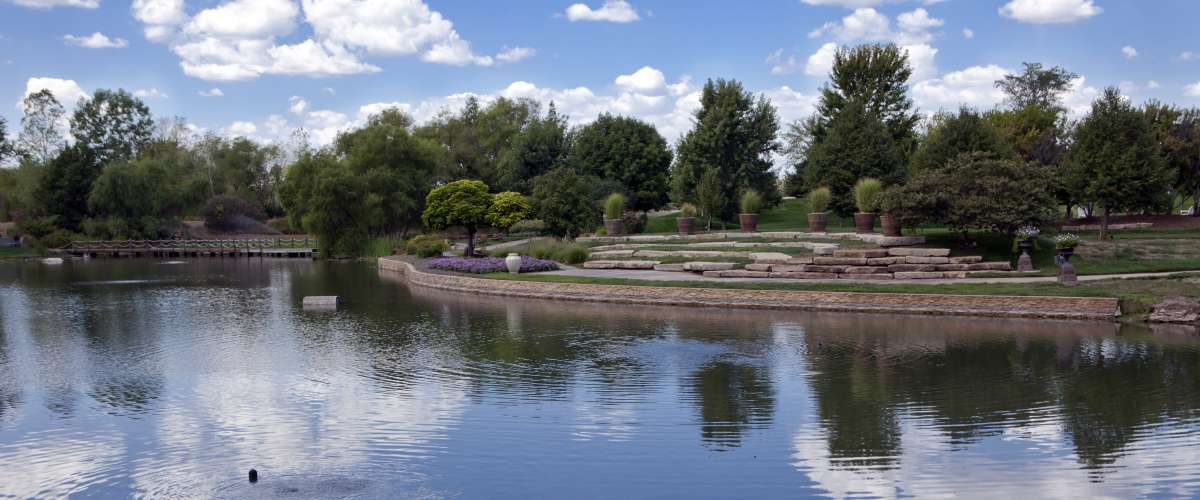 If you want to live in the American heartland, this is the place for you. The cost of living is slightly higher than some of the smaller locales on our list, and the median household income here is more than $86,400 U.S. or $110,100 Canadian.
Overland Park is close to Kansas City, so health care options abound. It is a low-crime city and residents consider it to be a nice, quiet place to live.
The weather can be cold in winter, but summers are mild and sunny.
10. Mobile, Alabama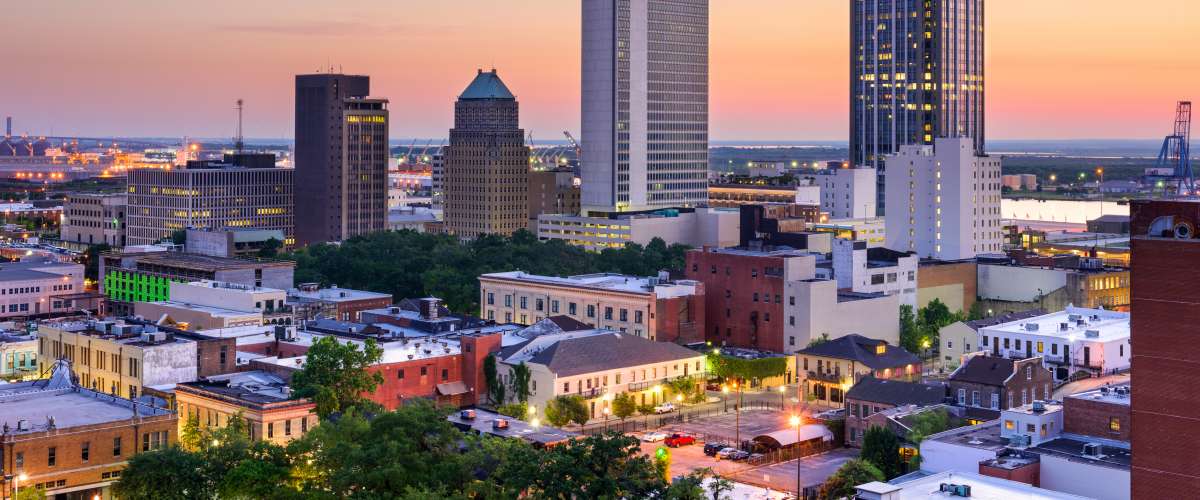 Mobile offers inexpensive living and a mild, temperate climate. The median household income is about $47,600 U.S. or $60,700 Canadian, so you'll feel very comfortable here even if you were only a so-so retirement saver.
Winters are rainy and summers are hot and humid, making the town a perfect retirement getaway from snowier areas.
The city's numerous health care centres include hospitals and several nursing homes.
11. Evansville, Indiana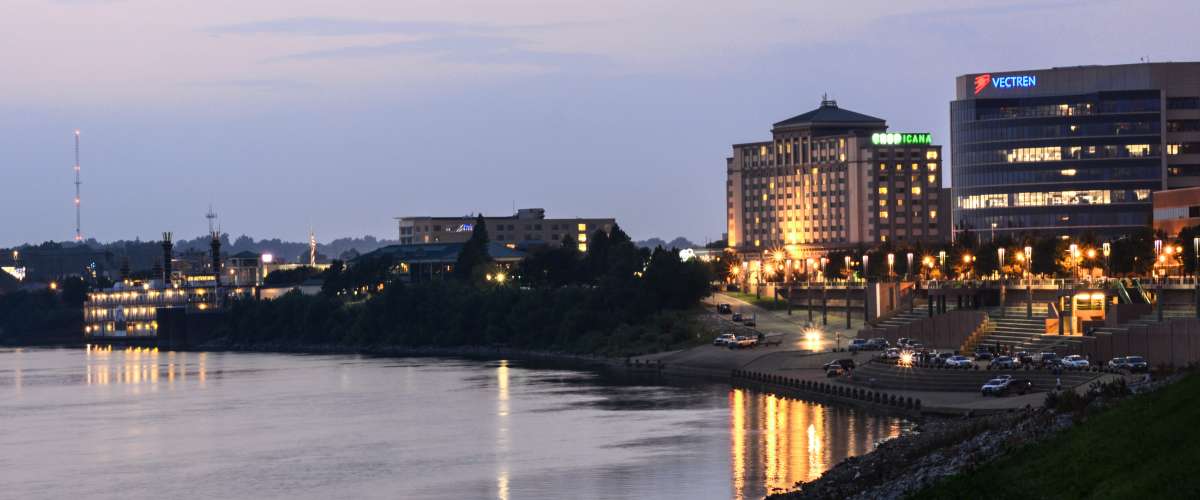 This is a fairly small city — the population is approximately 118,000 — and the cost of living is very low. The median household income is around $40,200 U.S. or $51,300 Canadian.
Summers can be hot in this southern Indiana community along the Ohio River, but winters are relatively mild, with average high temperatures well above freezing.
With the many health care centres in Evansville, you'll have peace of mind and all the doctors and hospitals you'll need in your old age.
12. Wichita Falls, Texas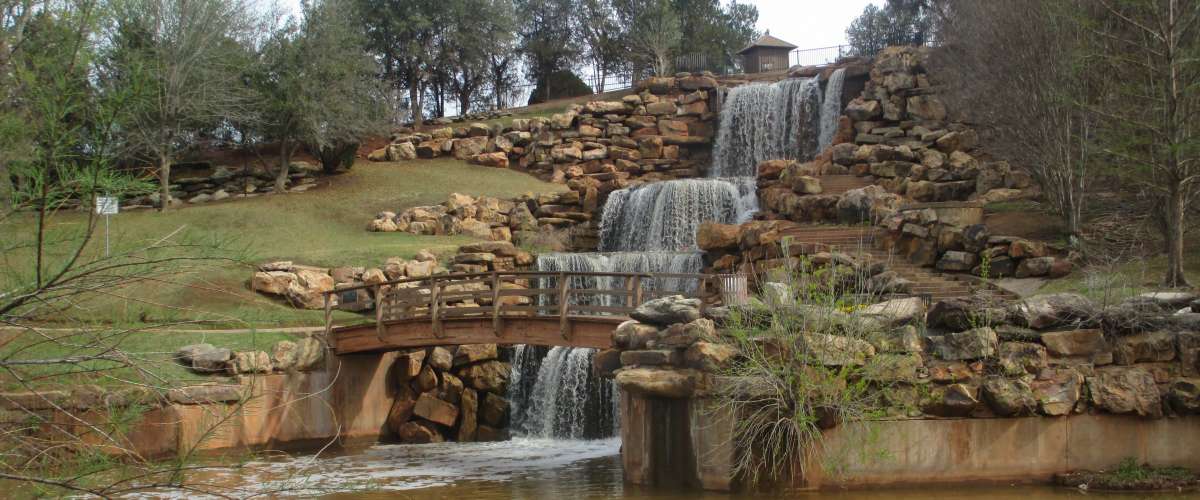 The nightlife is surprisingly vibrant in this small city of around 104,000. You'll also find warm Texas weather and a low cost of living in Wichita Falls.
The median income is $47,500 U.S. or $60,574 Canadian, and the town is a two-hour drive from Dallas. If you may be doing a lot of driving to the Big D, you'll want to shop around for affordable car insurance.
A major attraction in downtown Wichita Falls is the more than 100-year-old Newby-McMahon Building, a slender four-story building known as the "world's littlest skyscraper." The city has a relatively low crime rate and hosts multiple health care centres.
13. Tampa, Florida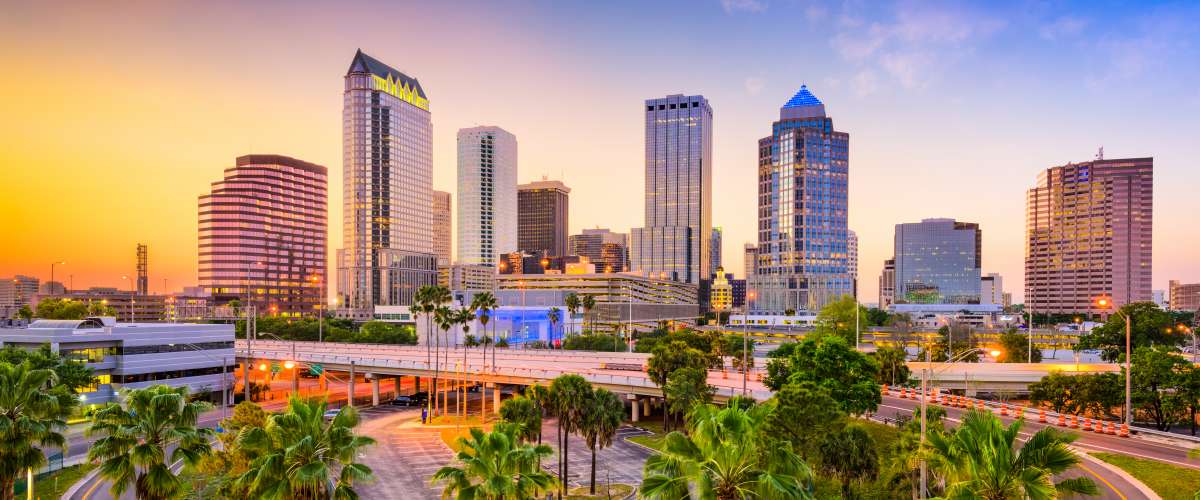 Tampa is located in a protected ocean inlet, so it is less susceptible to the harsh weather problems that Florida's beach communities tend to have.
Sunny Tampa also is home to a diverse population of about 400,000, and the median household income is around $53,800 U.S. or $68,650 Canadian.
With several hospitals and health care centres, you can count on getting high-quality medical care in Tampa.
14. Charleston, South Carolina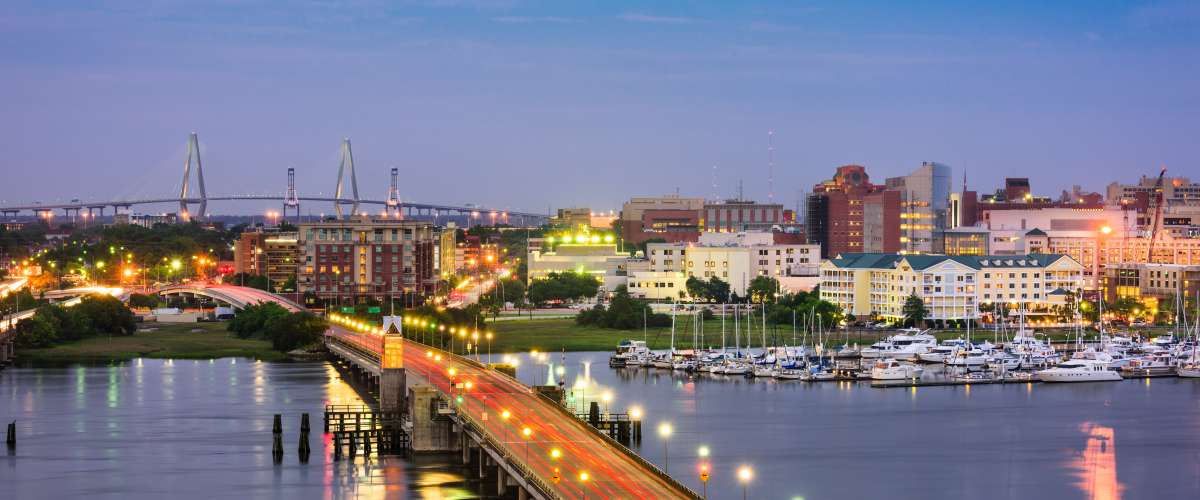 You don't need deep pockets to live comfortably in Charleston. The median household income is around $64,000 U.S. or $81,600 Canadian, and the median home value here is $357,744 U.S., says Zillow, which is equivalent to $456,200 Canadian.
In Charleston, you will have access to beaches, excellent restaurants and plenty of outdoor fitness activities.
The summers can be hot, but winters are relatively tame. The city's MUSC Health-University Medical Center is one of the 50 best hospitals in the country for three specialties of medicine, according to US News.
15. Springfield, Missouri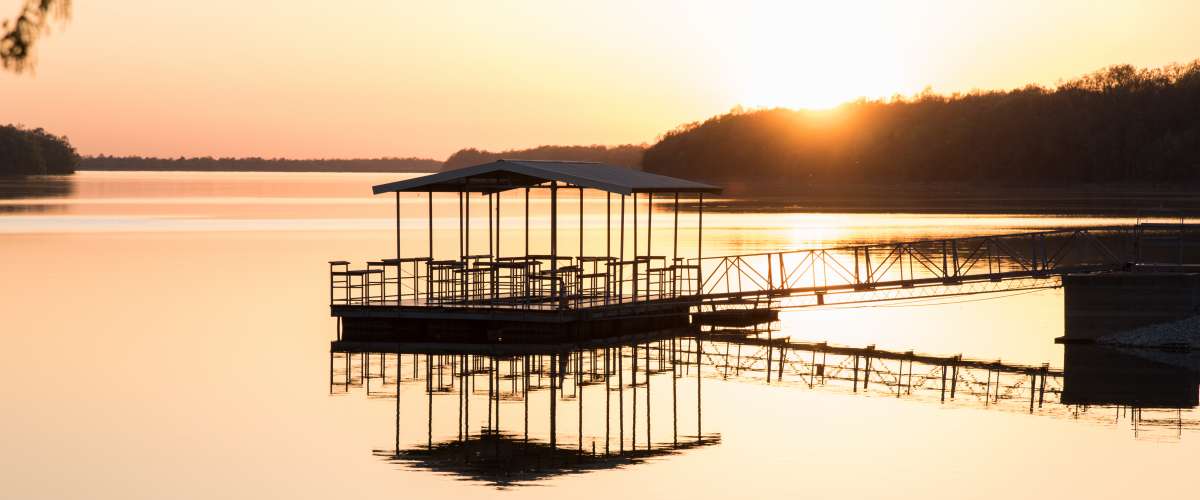 In Springfield, the median income is a little over $36,800 U.S. or $46,900 Canadian, and you can find a nice place to rent for less than $700 U.S. per month or $893 Canadian. The median home value is a mere $162,174 U.S. or $206,812 Canadian.
You will see some snow during the winter in southern Missouri, and summers can be hot — but not extreme.
The city has a few hospitals, as well as extensive home care offerings.
16. Cedar Rapids, Iowa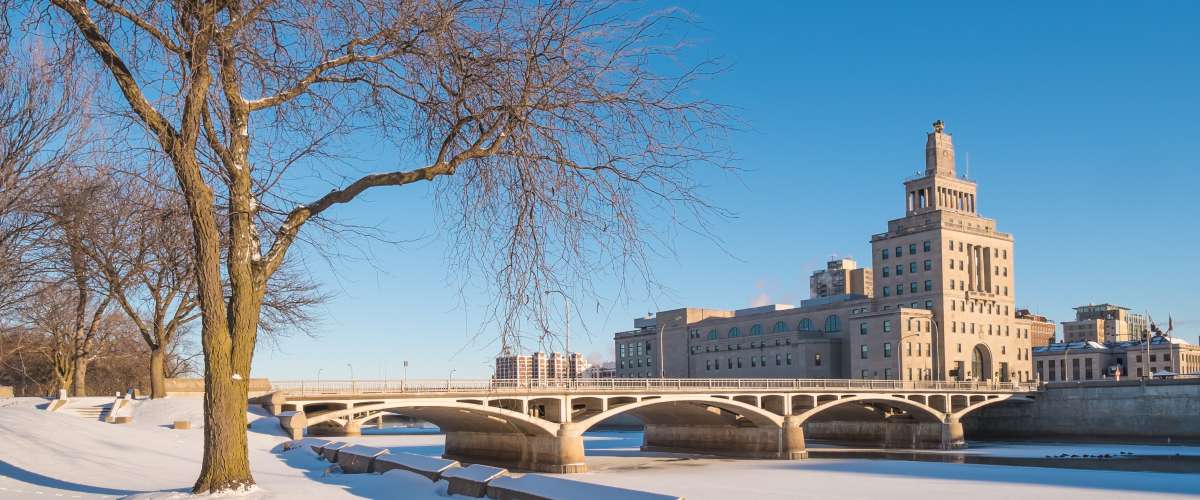 This small city of around 133,500 is developing at a quick pace. Traffic can be heavy during rush hours, but you will find easy access to Interstate 80, a major east-west highway.
Cost of living is low, and the median income here is $58,500 U.S. or $74,600. The community has several health care centres and rates highly for medical access.
Winters can be quite cold and long, while summers are hot and humid. For people who are used to definite seasons and want to take advantage of investment potential in this growing city, Cedar Rapids is a great retirement option.
17. Las Cruces, New Mexico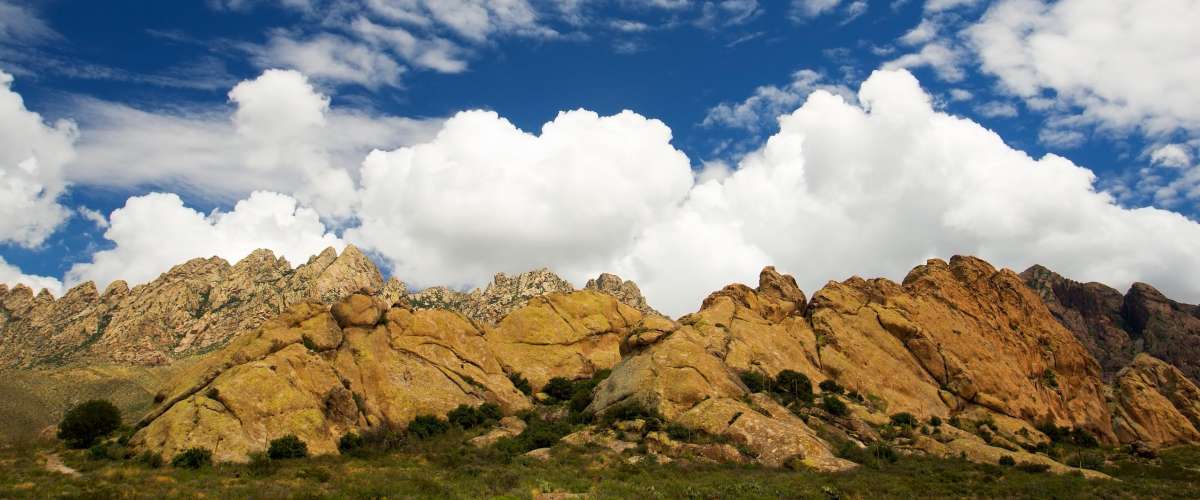 With a modest population of about 103,400, Las Cruces offers small-city living at a low price. Cost of living is relatively low, and the median income is $43,000 U.S. or around $54,800 Canadian.
New Mexico State University is located here, giving the city a vibrant character and bringing in new restaurants and nightlife venues every year.
In Las Cruces, you will experience sizzling New Mexico weather. For a small city, it has a robust health care system with numerous health care centres.
18. Thousand Oaks, California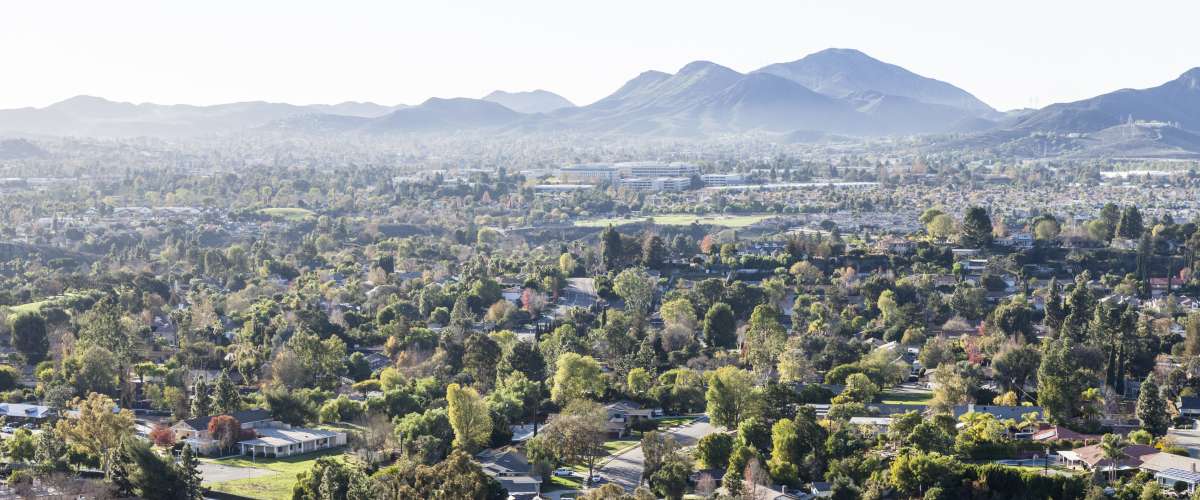 Costs are on the higher side in Thousand Oaks, but for those with a six-figure income, it can be an amazing choice for California living. Financial planning help can show you how to get by on your retirement savings if Thousand Oaks is your choice.
This city is green and home to many parks and outdoor activities. It's located near Malibu and not far from Los Angeles.
Good health care is found in surrounding areas, so be prepared to travel to your doctor.
19. Richardson, Texas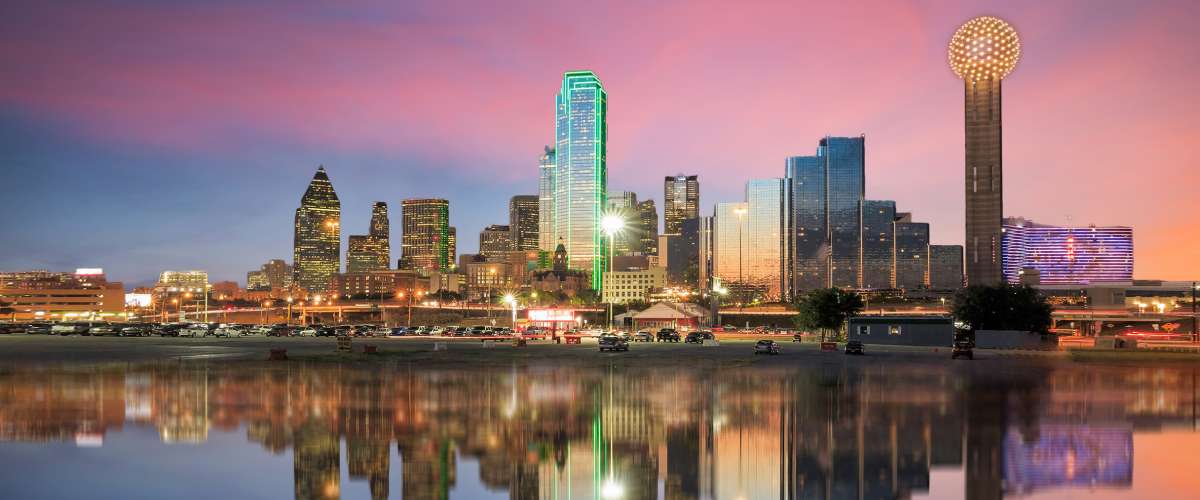 Richardson, Texas, has hot summers and mild winters, and this friendly city has a low crime rate. It's near Dallas, so you'll have big-city amenities while living in a small community of just over 121,000.
The cost of living is a bit higher than in some of the other cities on our list and the median household income is around $85,700 U.S. or $109,300 Canadian.
The hospitals in the area will ensure you'll never be without health care when you need it.
20. Las Vegas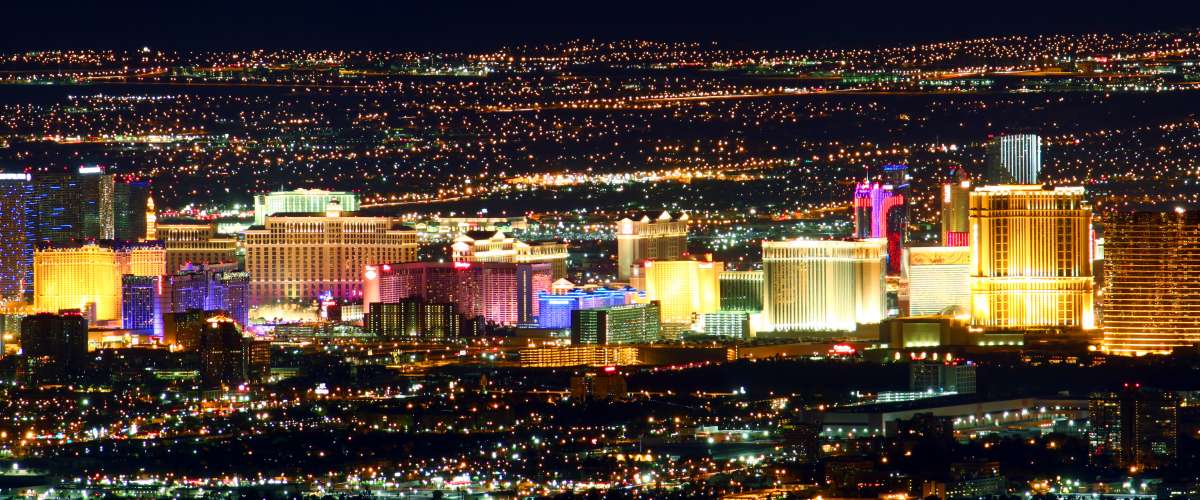 Despite being known for its famous gambling strip, Las Vegas features a number of communities where retirees can enjoy a high-quality, low cost of living.
The median household income is just $56,400 U.S. or $71,900 Canadian, the weather is warm and dry and the population is quite diverse. And of course, Vegas nightlife is among the best in the world.
A wide variety of health care centres makes this a great place for medical care, too.
21. Bethlehem, Pennsylvania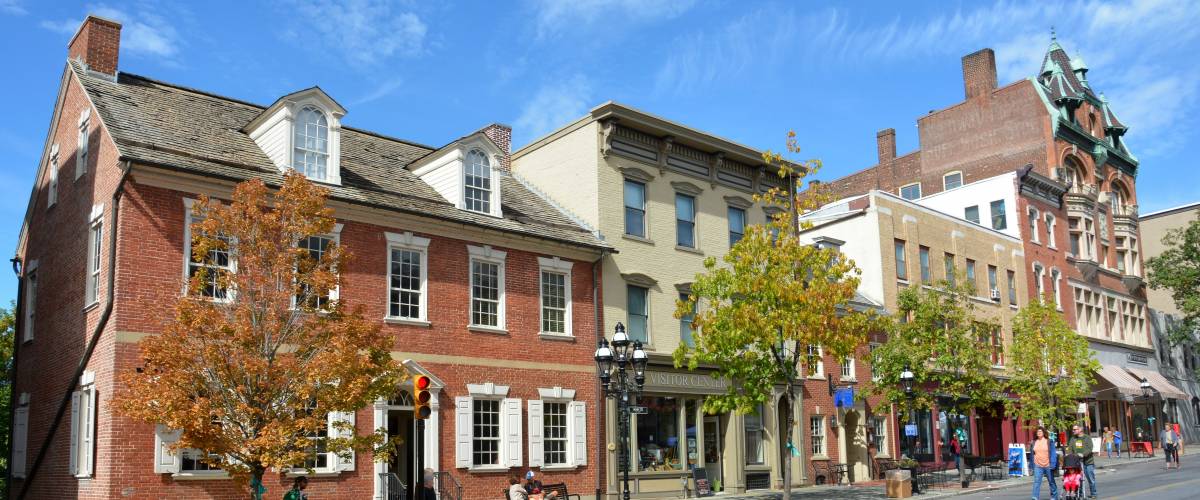 Here's another welcoming college town that offers low home prices, a walkable and lively downtown and a lower cost of living than average.
The median house value is $236,895 U.S. or $302,100 Canadian, and the median rent is $1,289 U.S. or $1,644 Canadian.
The city is also well-equipped with hospitals and smaller health care facilities.
22. Athens, Georgia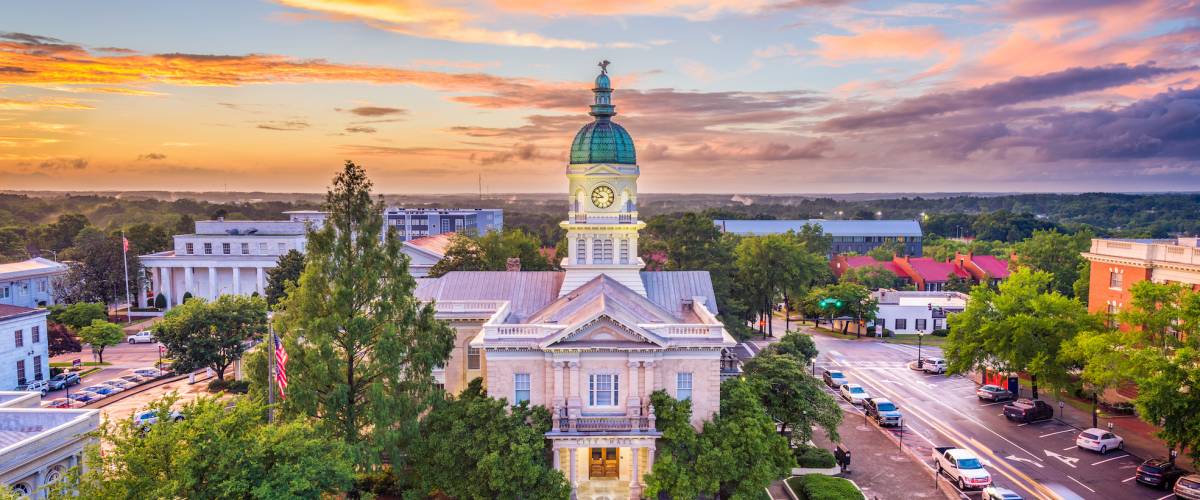 For a healthy dose of Southern charm and affordable living, you can retire in picturesque Athens. With less than 127,000 residents, this friendly college town offers a warm climate and isn't stuffed to the gills with retirees like Florida.
Although multiple neighbourhoods have made it on to the National Register of Historic Places, Athens maintains a youthful atmosphere.
The town is known for its low cost of living, internationally famous music scene (R.E.M and the B-52s are two of the best-known bands to come out of Athens), and great golf, hiking and other active pursuits in nearby state parks.
23. Boise, Idaho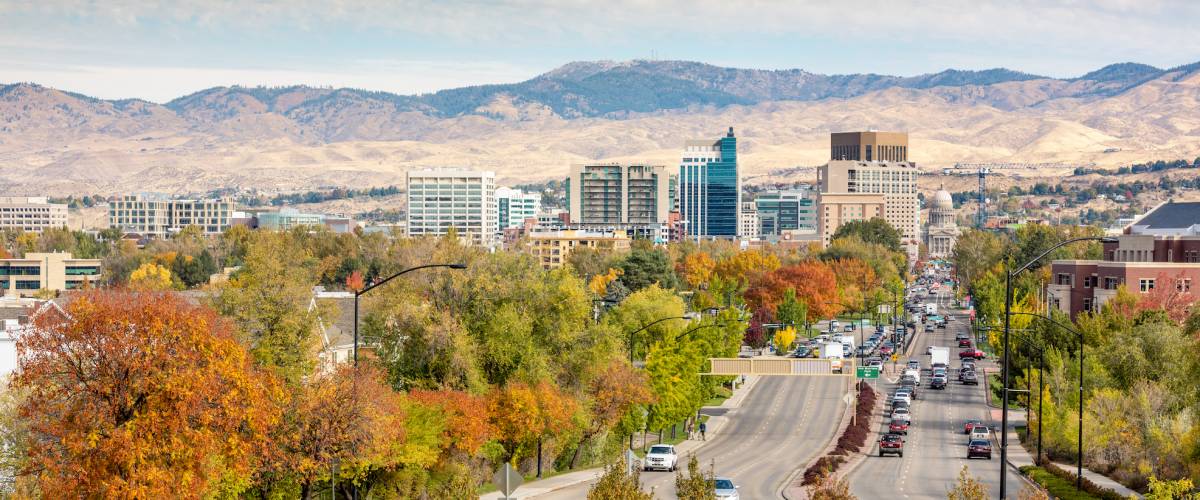 Located along the Oregon Trail and nicknamed "the city of trees," mid-sized Boise is a green and active place to retire.
With a large selection of shopping and dining choices, walkable downtown Boise is a lovely place to spend the afternoon. For the truly adventurous, Southwest Idaho is also home to mountains, canyons and whitewater rafting opportunities.
There are several highly rated hospitals in town, and Zillow puts the median home value at $406,539 U.S. or $518,439 Canadian.
24. Savannah, Georgia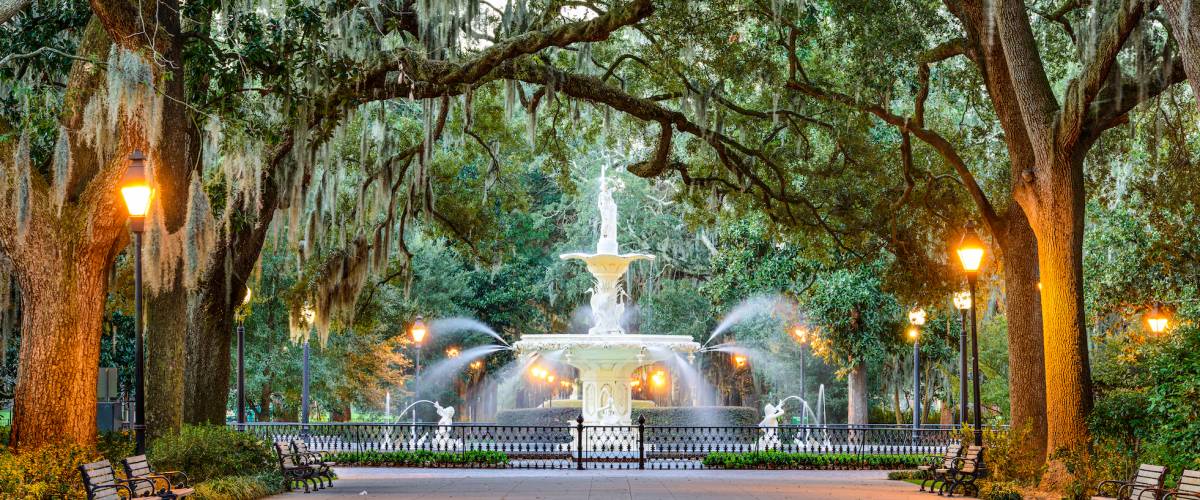 Known as one of the most beautiful cities in America, Savannah is a gorgeous town designed for pedestrian enjoyment.
With its mix of public squares, historical homes and charming stores, the town is a popular tourist destination and home to a vibrant community of retirees.
There are many cultural and natural attractions and the weather ranges between mild and wet winters and hot, humid summers. Savannah is surprisingly affordable, with a median home value of $192,982 U.S. or $246,100 Canadian, so your savings will go far here.
25. Lawrence, Kansas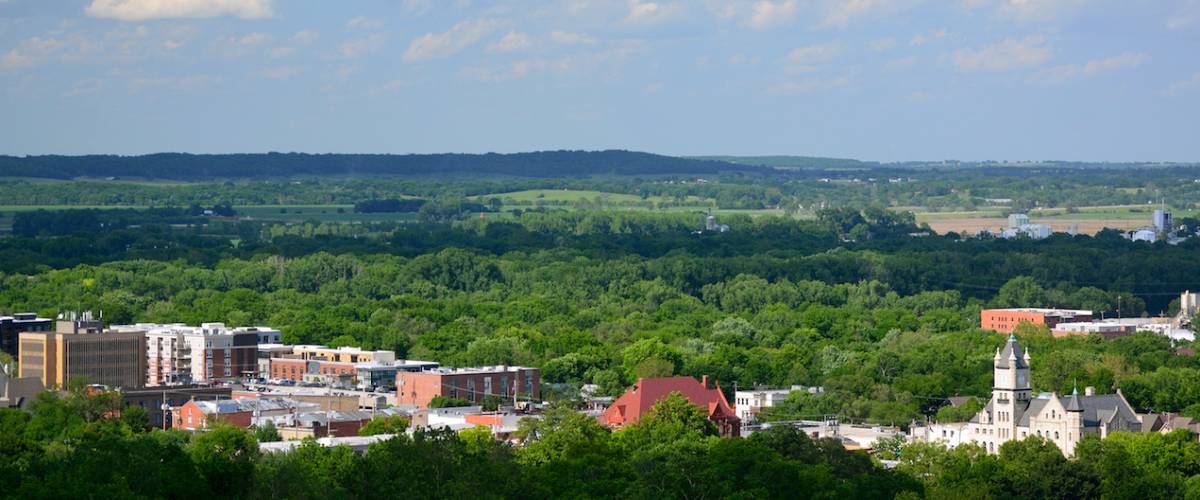 An unexpectedly lush spot in the middle of dusty Kansas, Lawrence is a green and tree-filled town that's growing very popular with retirees.
With a population under 100,000, this relatively quiet college town has an energetic downtown and an art museum, theatre and farmer's market.
With its affordable median home value of $228,379 U.S. or $291,240 Canadian, snow-less winters and hot summers, what's not to love?
26. Brevard, North Carolina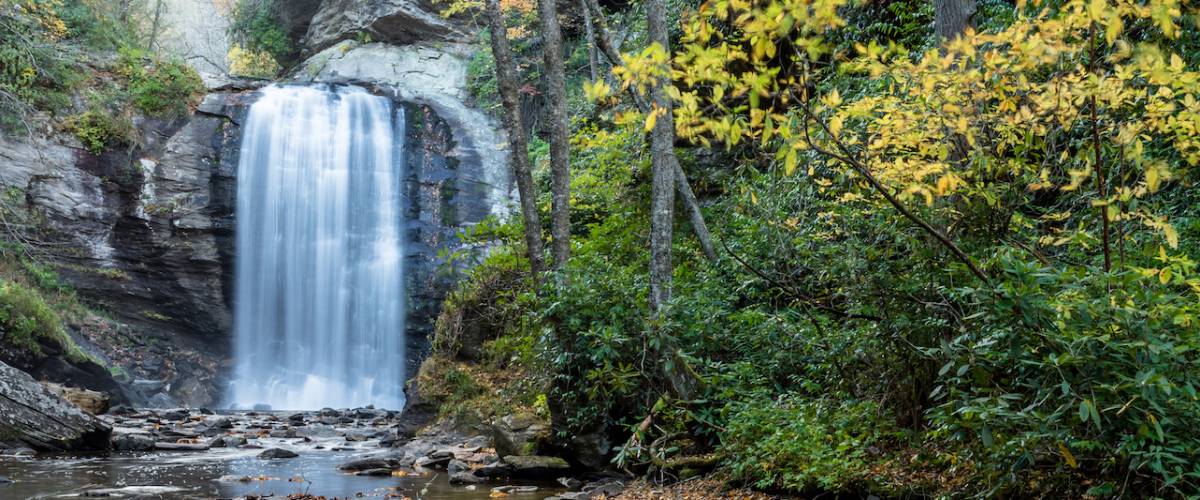 Sometimes called "the land of waterfalls," the teeny town of Brevard has a mild climate and is surrounded by scenic mountains and natural spaces.
With a population of less than 8,000 people, you'll definitely get to know your neighbours. This town offers many outdoor recreational activities, including fishing, hiking and biking, as well as a small and friendly downtown area.
Transylvania Community Hospital is the main health service provider nearby.
27. Clemson, South Carolina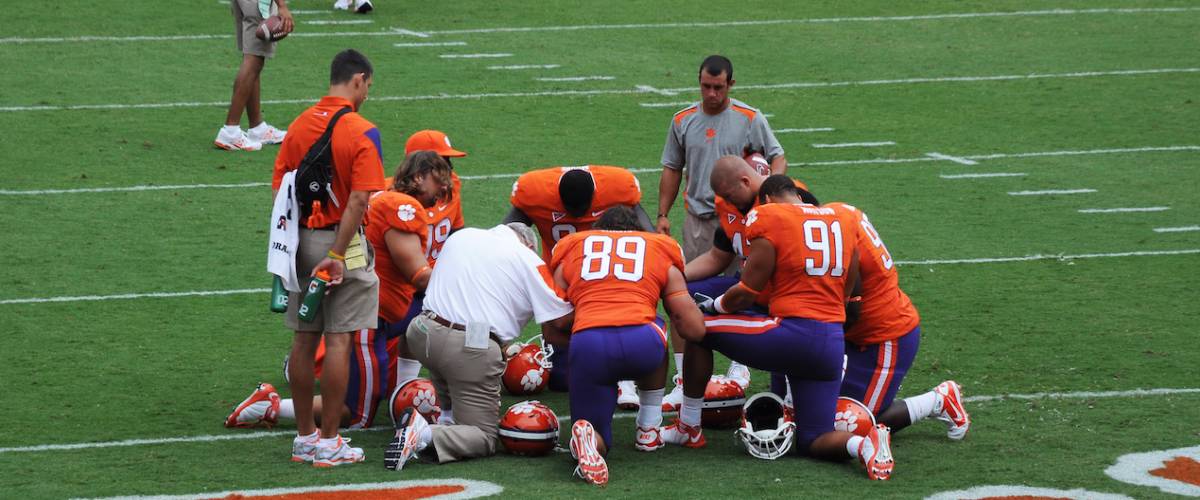 Located just two hours from Atlanta, this growing college town is still an affordable spot to retire. The median home value here is $261,891 U.S. or almost $334,000 Canadian.
The west side of town is close to the college — home to the famous Clemson Tigers football team — so it's both a livelier and louder part of town during the school year.
Clemson is considered to be very friendly to newcomers and offers plenty of continued learning opportunities and a good tax base for retirees.
28. Bella Vista, Arkansas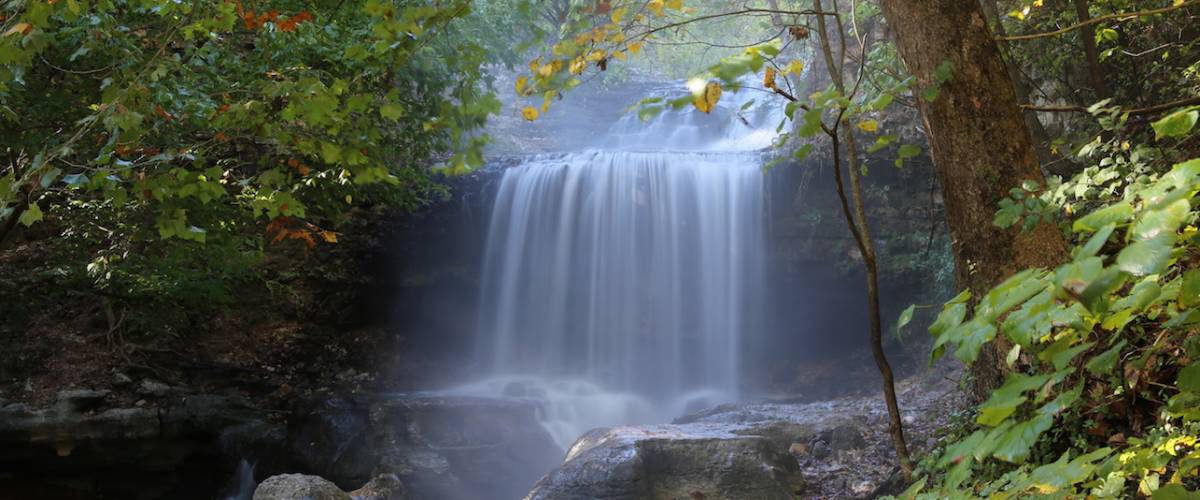 This relatively small town is home to under 29,000 people and has amazing weather and lovely natural surroundings for active retirees.
In addition to its seven lakes, hardwood forests and many walking trails, homeowners can also choose from several golf courses, swimming pools, tennis courts and shooting ranges for low monthly fees.
With a median home value of $212,500 U.S. or $270,990 Canadian, and a median monthly rent of $692 U.S. or $882 Canadian, Bella Vista is a truly affordable spot to settle down.
29. Ocean Pines, Maryland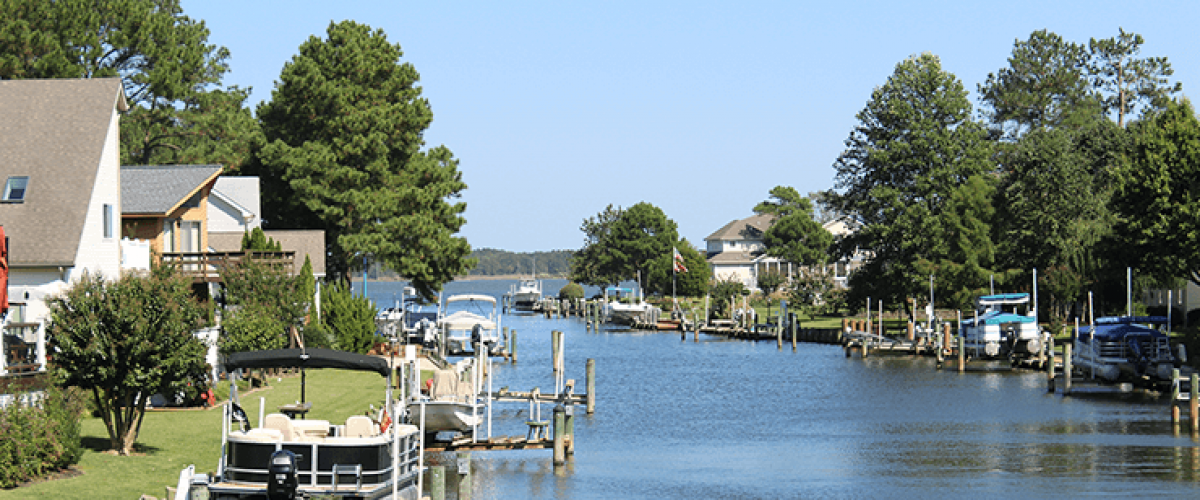 Residents love life in squeaky clean, amenity-filled Ocean Pines.
It's a lovely place to relax and grow old, with its fresh air, welcoming beachfront and bay and loads of outdoor activities. From yachting to golfing to tennis, you can pick your leisure activity and walk or bike there.
The median home value is $280,000 U.S. or $357,000 Canadian, which isn't necessarily cheap. But residents swear that the warm community and great lifestyle is worth every penny.
30. Lincoln, Nebraska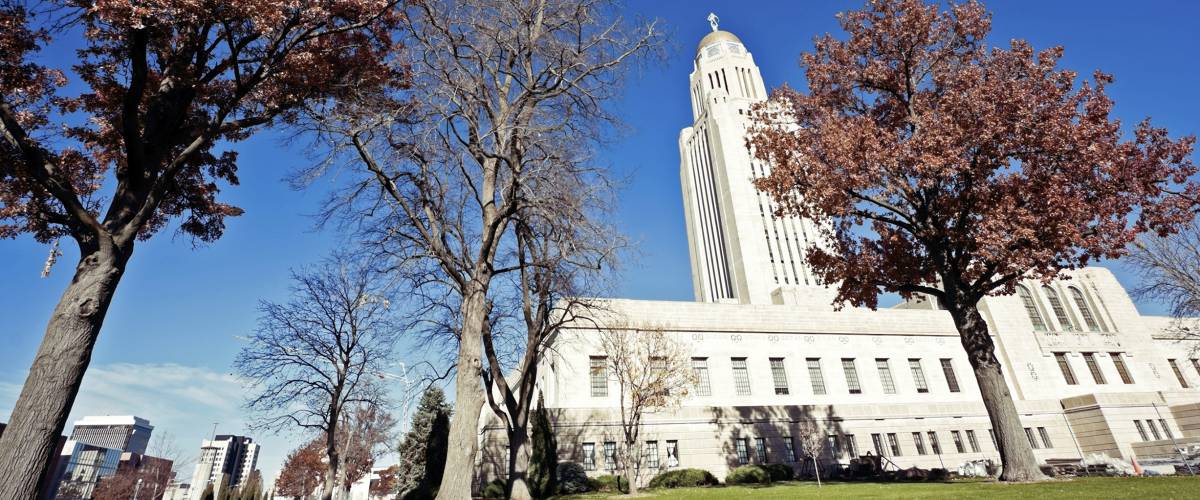 This sprawling Midwestern city is a haven of parks, gardens and interesting historic neighbourhoods. Each 'hood has its own distinct flavor, with unique restaurants, bars and entertainment.
The median home value is less than $215,000 U.S. or $274,000 Canadian, and the town has several hospitals and outpatient clinics.
With average winter temperatures above 20 degrees Fahrenheit, which is around -7 degrees Celsius, Lincoln — which is Nebraska's state capital — offers a pleasant climate that lets you truly enjoy everything the city has to offer.
31. Harrisonburg, Virginia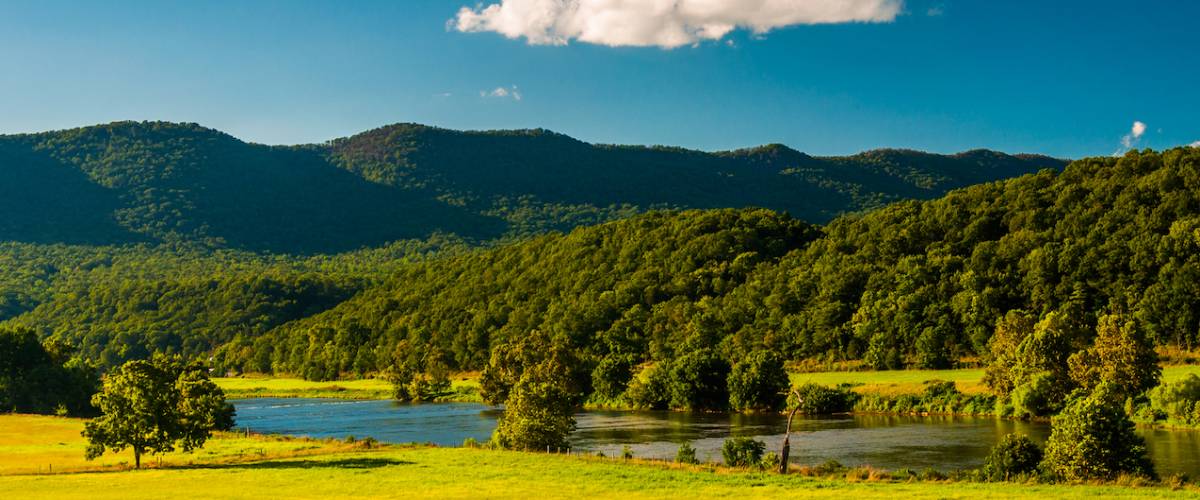 Harrisonburg is a friendly town of 53,000 people located in the legendary Shenandoah Valley. With its modest-sized college, Harrisonburg has a youthful vibe without the messy shenanigans of larger college towns.
The nearby Appalachian Mountains provide plenty of outdoor activities, while the city's historical downtown area offers shopping and charm galore.
The average cost of living is 2% lower than the national average, and the median home value is also lower than the national median, at $235,327 U.S. or $300,100 Canadian. There are many hospitals to choose from, right in town.
32. Grand Prairie, Texas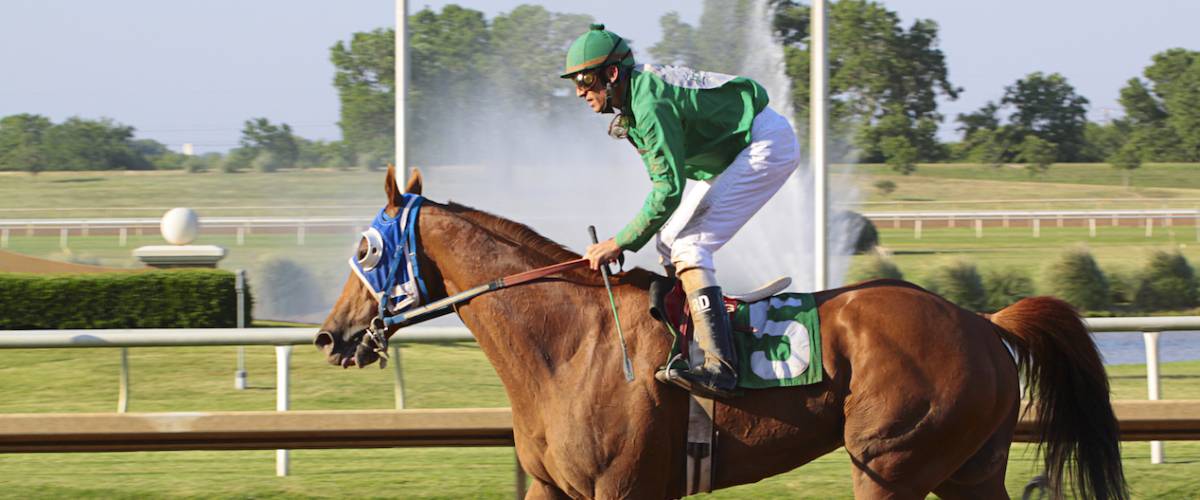 If you prefer to live in a city with a small-town feel, then Grand Prairie might be the perfect spot for you.
Grand Prairie is popular with retirees, thanks to its many parks, fitness centres and entertainment venues, including a race track, baseball stadium, beach, marina and growing restaurant strip.
Summers are hot and humid and winters are cold and wet, but hurricanes tend to avoid this area. The town is a 20-minute drive to the Dallas/Fort Worth International Airport, and there are plenty of health care options.
33. Jefferson City, Missouri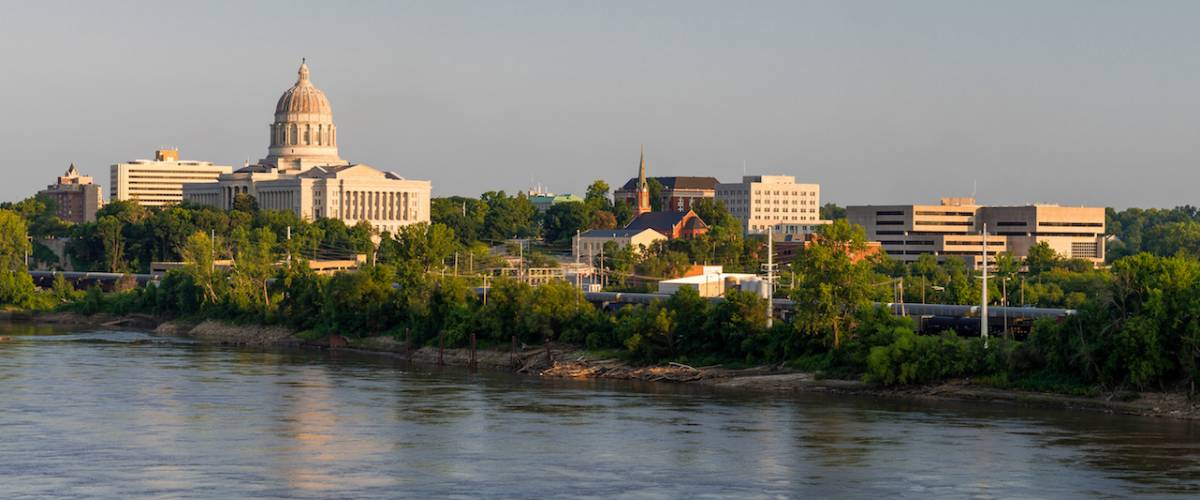 Located halfway between St. Louis and Kansas City, Jefferson City — Missouri's capital — is a quaint, historic town of 42,700. With more than 30 retirement and assisted living communities in the city, this is a town that both welcomes and cares for its retirees.
The cost of living here is 9% below the national average, leaving plenty of room in the budget to enjoy the dinner theatres, boutiques and antique stores downtown.
Here you can expect to meet your neighbours, as everyone will be out and about enjoying the lovely weather, which hovers between summer highs of 88 F (31 C) and winter lows of 20 F (-7 C).
34. Iowa City, Iowa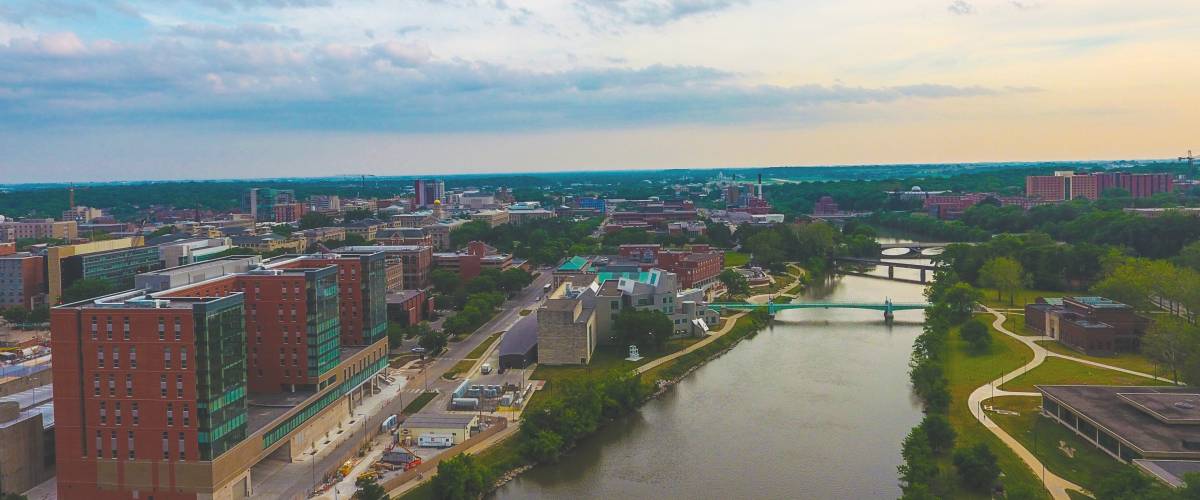 Iowa City stands out among the many college towns on this list thanks to its active literary community and arts festivals.
Education and health care are the main drivers of the city's economy, which means you can expect great medical care and adult education opportunities.
Iowa City's downtown has a lovely riverfront and Literary Walk with commemorative plaques, green-treed streets and a shopping mall. The median home value here is $227,189 U.S. or $289,723 Canadian, and crime is well below the national average.
35. Lewiston, Maine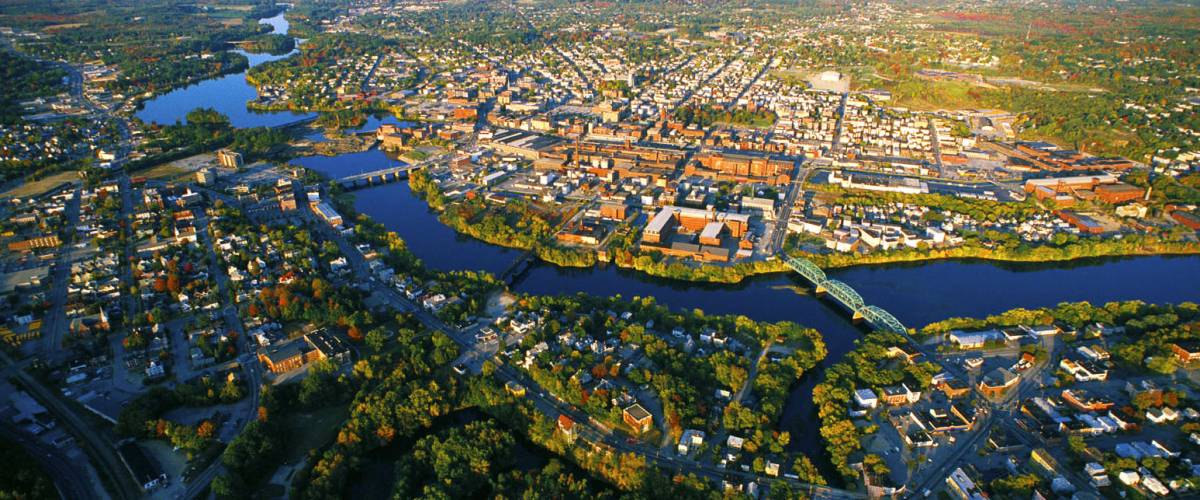 For a small town of just over 36,200, Lewiston has a lot going since its recent revitalization.
The town is home to multiple museums, a theatre, a brewery and the lovely Androscoggin riverfront with plenty of walking and biking trails. It's halfway between Portland, Maine's largest city, and Augusta, the state capital.
With its lower-than-average cost of living, fresh air and low crime rate, Lewiston is a lovely and quiet place to hang your hammock.
36. Maryville, Tennessee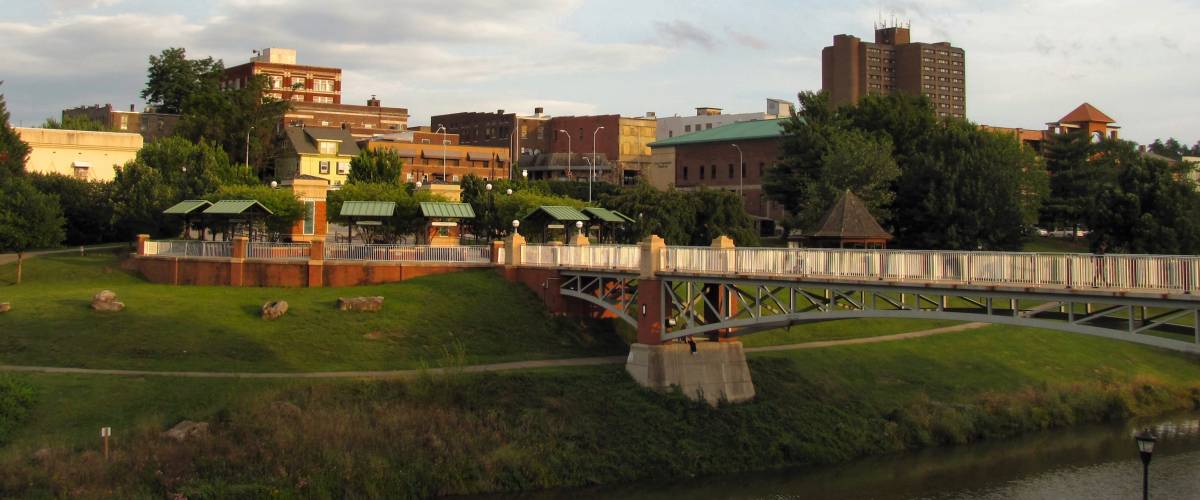 Located just 24 kilometres outside Knoxville, Maryville is home to the lovely historic Maryville College and a fairly educated population.
Maryville has become very popular with retirees thanks to its low tax rate, highly rated hospital, many parks and welcoming atmosphere. There are plenty of active adult communities to keep your social calendar busy.
The median home value is $231,011 U.S. or $294,597 Canadian; prices have been rising as the town grows in popularity.
37. Port Charlotte, Florida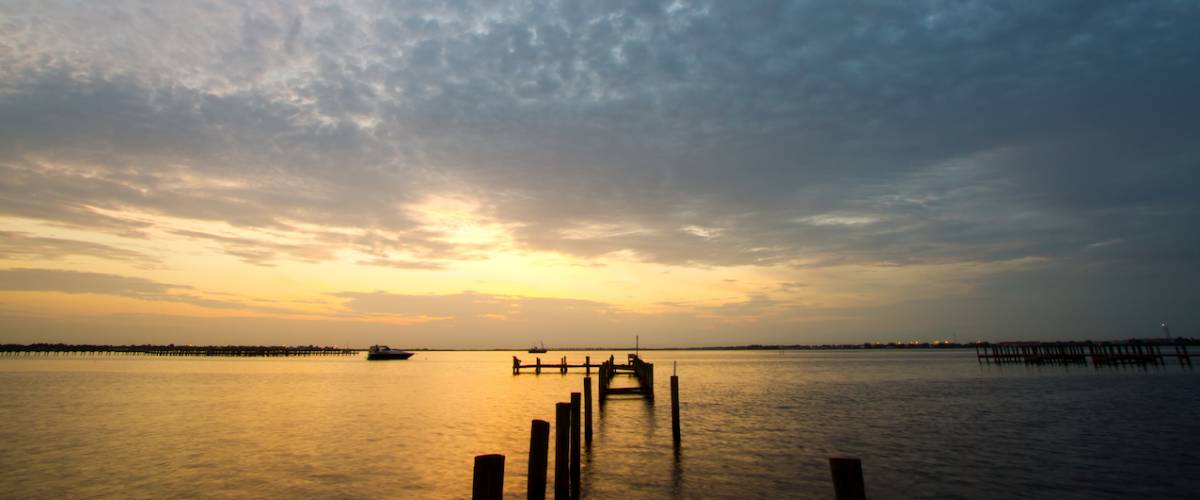 Florida is the perennial retirement favorite, and coastal Port Charlotte is one of its shining stars thanks to its low taxes, affordable boating, fantastic Cuban food and great weather.
Even though the town has grown in popularity in recent years, it maintains a relaxed attitude and lower than average cost of living and relatively low median housing value of $208,576 U.S. or almost $266,000 Canadian.
With hospitals and several medical centres in town, look no further for an affordable retirement on the waterfront.
38. Colorado Springs, Colorado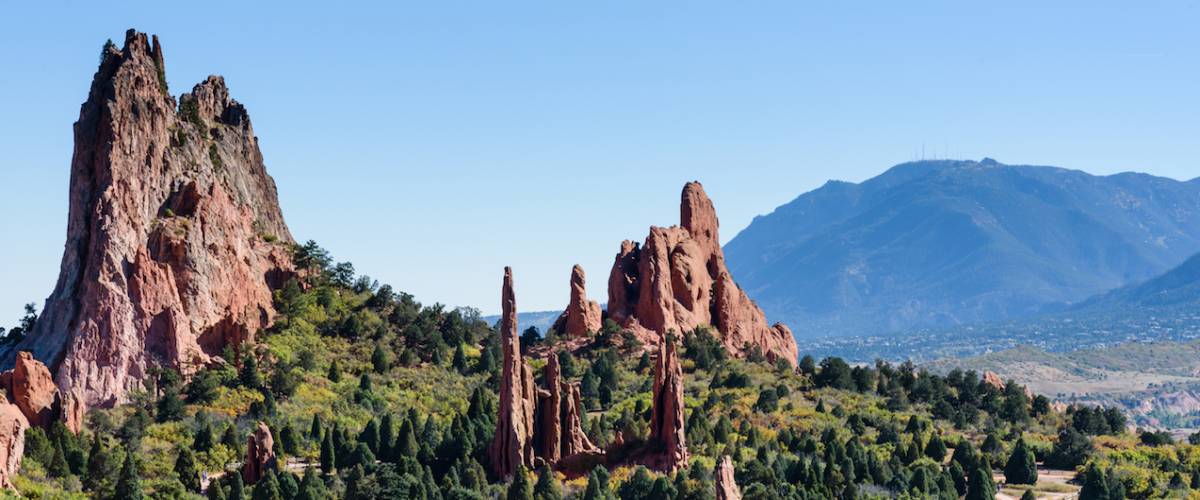 The second-largest city in Colorado, Colorado Springs has a population of over 478,000 and its own airport. Colorado Springs remains a popular retirement spot thanks to its gorgeous natural surroundings and year-round run.
With its high-altitude location, the town experiences all four seasons from hot summers to winter snowstorms.
But it also promises a lower cost of living than other cities in the state and has a median housing value of $352,852 U.S. (almost $450,000 Canadian), which is less than half that of the typical home in Boulder. Memorial Hospital and Penrose Hospital are located in town.
39. Summerville, South Carolina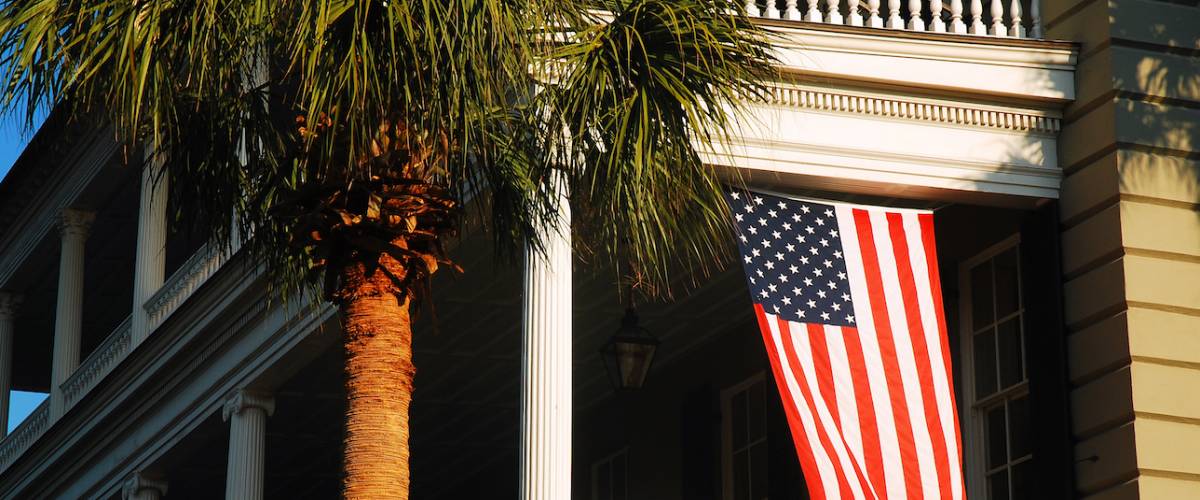 Summerville began growing when wealthy people moved in during the 1800s, and this is evidenced in the lovely historic mansions and charming downtown and its many interesting shops.
Today, Summerville is experiencing a lot of growth, which translates to construction and rising home prices. The current median house value is $252,200 U.S. or $321,600 Canadian, but the area has many million-dollar homes as well.
All the same, the fresh air, famous spring flowers and warm weather continue to attract retirees. Located only 22 kilometres from Charleston, Summerville offers the best in charming small-town living and modern amenities.
40. Wenatchee, Washington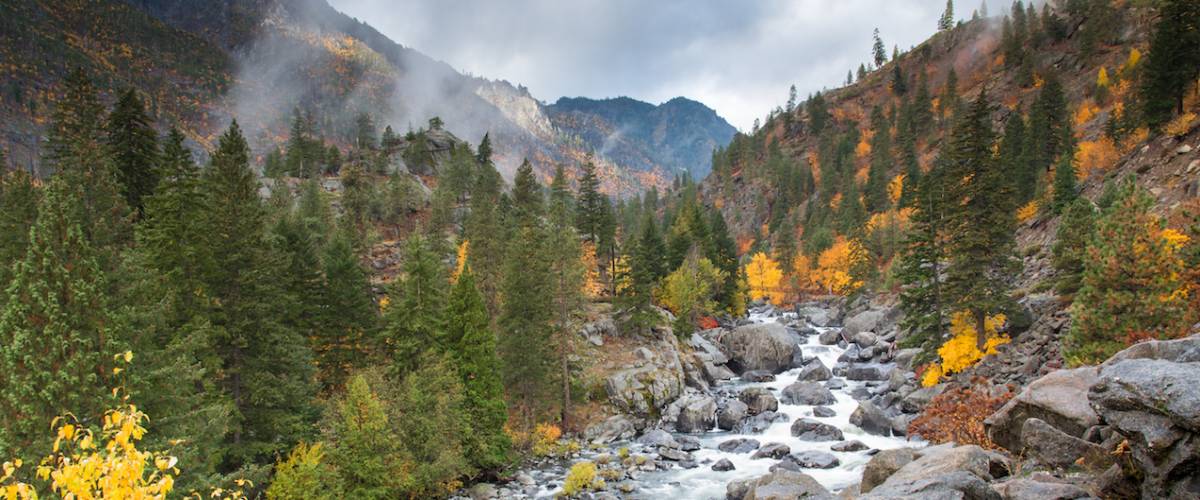 Locals love the Wenatchee Valley, with its river, natural beaches, parks and unexpected desert landscapes. Given its natural surroundings, the city of Wenatchee is a paradise for outdoorsy types, offering nearby opportunities for water sports, whitewater rafting, golfing, mountain biking and skiing, all in one place.
The median home value is currently $358,628 U.S. or $457,340 Canadian, and there are several well-regarded hospitals in town.
With its performing arts centres, local wineries and open-air concerts in the summer, this city really seems to have it all.
Sponsored
Trade Smarter, Today
With a wide variety of investment chocies, CIBC Edge makes it easy for you to trade how you want, when you want.