The best robo-advisors in Canada
Of course, there are now so many robo advisor options out there for Canadians to choose from. And not all are created equal. You'll need a robo-advisor that offers education, high security, low fees, ease of use but also a solid strategy to reach your goals. So what's the best option for you? Let's get to it.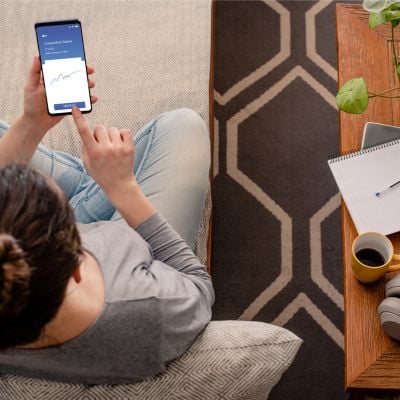 Best for beginners or passive investors
Management fees: 0.5% for basic deposit, 0.4% for black or generation deposit

Minimum account size: No minimums
If you've looked into online investing, Wealthsimple is likely one of the first options to come up. It was the first robo-advisor on the scene here in Canada, and continues to maintain its place as the top choice among Canadian investors.
If you're looking for a user-friendly investment tool with little human interaction, that's Wealthsimple. The investment will build wealth slowly over time, choosing amongst eight to 10 exchange-traded funds (ETF) to get you there. You simply have to choose which portfolio you'd like: conservative, balanced or growth.
From there, you can select where you'd like to place your investments, whether it be a Registered Retirement Savings Plan (RRSP), Tax-Free Savings Account (TFSA), or others. Further, you can choose whether your investments are halal, socially responsible, focused on human rights or other areas important to you.
As for plans, you have a choice between Basic, Black and Generation accounts. Basic includes auto-rebalancing, auto-deposits and expert advice. Black requires a deposit of $100,000 or more, and gives you access to financial planning sessions, tax-loss harvesting and tax-efficient funds. Generation requires a deposit of $500,000 or more and comes with all of Black's features. Generation also adds a team of advisors, and personalized financial reports. With the company constantly updating its research for users, it does seem that Wealthsimple has something for everyone.
Best for investors with only a small amount of money to invest
Management fees: Moka $3.99 per month, Moka 360 $15 per month, plus ETF fees

Minimum account size: No minimum
Have some spare change? Moka will help you invest it. The idea for the app, launched in 2017, is to round up your everyday purchases and use those leftover pennies to invest. You can choose how much or how little you wish for it to round up as well, to reach your goals as fast or slowly as you wish.
The app comes with great features and visuals that display how close you are to reaching your targets, with "boosts" to help reach your goals faster. This robo-advisor will then invest automatically, choosing investments for you through ETFs with low expense ratios.
To get started, you answer a series of questions to help the robo-advisor along, but you also will be given a portfolio manager to help answer your questions.
There are two plans to choose from. The standard plan allows you to create an account and deposit and withdraw cash. Moka 360 allows you to invest in socially responsible ETFs, use tax-free accounts and receive other perks.
Once you've selected your plan, you can choose between five types of portfolios based on the questionnaire, ranging from aggressive to conservative.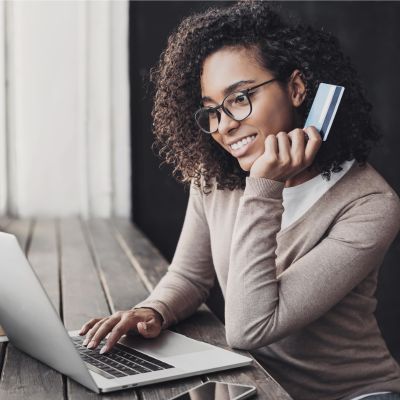 Best low-fee robo-advisor
Questwealth
Management fees: 0.25% first $100,000, 0.20% after that, plus administrative fees based on which account chosen for investment.

Minimum account size: $1,000
Another heavy hitter within the robo-advisor world is Questwealth. The company came on the scene back in 1999 as a low-cost investment option, and that's translated over to its robo-advisor platform. While it's not entirely automated, the fees remain the most competitive out there.
The setup is simple. After filling out a questionnaire on your risk level, you are then placed into a portfolio category of either aggressive, growth, balanced, income or conservative. Then you choose the type of account you want to invest in, such as a TFSA or RRSP.
Also similar to other robo-advisors, the company chooses a passive investing approach for long-term, stable growth. However, they also use humans to buy and sell securities and rebalance portfolios. This is where some have argued the company drifts away from passive investing. However, it could also just be light interaction, far less active than mutual funds.
Best for investors who want the advice of a portfolio manager
Justwealth
Management fees: $4.99/month, $2.50/month for RESP, plus 0.5% annual fee and average 0.25% ETF fee

Minimum account size: $5,000, no minimum for RESP
Similar to other robo-advisors, Justwealth is not completely automated. In fact, the company prefers to see themselves as more personal, with a hybrid approach that combines humans to talk to along with automated investing options. Therefore, this might be a great option for those nervous about an algorithm running their finances.
The main difference with Justwealth, however, is that they have 70 different portfolios. The main categories are global growth, Canadian growth, income, socially responsible, educational target dates and USD. With those are even more portfolios for those who like options.
Because it does have an entire area dedicated to education, some argue that this is the best option for those wanting to invest in a Registered Education Savings Plan (RESP). You can simply choose a target date and investment strategy and let Justwealth do the rest. The main downside is you do have to have at least $5,000 to start, and it costs $50 to $150 to transfer out cash.
Best for those looking for a hybrid approach
CI Direct Investing
Management fees: 0.6% first $150,000, 0.4% next $350,000, 0.35% above $500,000

Minimum account size: $1,000
Another solid hybrid model is CI Direct Investing. With a hybrid model you get the passive investing approach, coupled with financial advice based on your goals and investment strategy. Yet a stand out feature here is that investors can choose a private investment portfolio, which provides greater asset class diversification. This can help reduce volatility to help with risk over time.
CI Direct Investing is part of CI Financial, formerly WealthBar. This means it has a ton of knowledge and research at the company's fingertips to choose the best investments. However, this comes at a cost. The fees are certainly higher than other robo-advisors. And this can also come down to having the option of speaking with actual humans rather than letting an algorithm do the heavy lifting.
Even so, the company has an exceptional track record of performance with over 40 years behind it. And with just $1,000 you can get access to all this expertise without needing to put down your whole life savings. Plus, while fees come down the more you invest, you don't miss out on any features just because your account is small.
Best for those who want the security of a big bank
BMO Smartfolio
Management fees: 0.7% first $100,000, 0.6% next $150,000, 0.5% next $250,000, 0.4% above $500,000.

Minimum account size: $1,000
Now it's not just independent companies and financial institutions that have gotten into the robo-advisor game. It's also the Big Six Banks. However, among the big banks, it looks like the BMO Smartfolio remains the leader in the pack.
The reason probably comes down to being the first of the big banks to offer a robo-advisor program. They also offer a hybrid option where you can meet with advisors through Skype, online chat, phone or in person. There is also access to algorithmic rebalancing features for your portfolio.
Now BMO SmartFolio wouldn't label themselves a robo-advisor because it does offer a team of managers that adjust regularly based on market conditions. It has five portfolio managers and eight credited financial analysts focusing on ETFs that provide global and diversified exposure. This is monitored on a daily basis.
Yet, like CI Direct Investing, BMO's more active approach leads to higher fees. While accounts can be grouped by household to reduce fees and pricing, it's still relatively costly. Plus, these don't take into account ETF fees of between 0.2% and 0.35%.
What is a robo-advisor?
A robo-advisor is an automated investment service that runs on algorithms — rather than human beings — to build, manage, and invest your portfolio.
Since the algorithms don't require the same hands-on attention as using a financial advisor, robo-advisors only charge a fraction of the fees that you would pay for human professionals to actively manage your account. In addition, many robo-advisors have low or no minimum investment requirements, making them more accessible to the average person. That being said, there are still professional advisors in the background available to help if needed.
One of the biggest draws of robo-advisors is they allow a very hands-off style of investing. This makes them ideal for those who want to follow the "set it and forget it," or couch potato, strategy. There are also different levels of risk tolerance, allowing you to personalize your portfolio based on your financial needs and goals.
Are robo-advisors safe?
While the idea of lower management fees is definitely an attractive one, some individuals hesitate over the idea of a robo-advisor because of security concerns. Which leads to the question: Are robo-advisors safe?
It's important to remember that a robo-advisor is still an investment tool. No investment is ever "safe," no matter your level of risk. But, in terms of security and trustworthiness, yes — a robo-advisor is generally safe for investors to use.
Robo-advisors have top security features similar to what you will find at Canada's online banks. Additionally, many financial management services are members of the Canadian Investor Protection Fund (CIPF) or the Investment Industry Regulatory Organization of Canada (IIROC).
CPIF ensures your money up to $1 million if your robo-advisor goes out of business and IIROC regulates the robo-advisors to ensure they are following best practices.
Sponsored
Trade Smarter, Today
With a wide variety of investment chocies, CIBC Edge makes it easy for you to trade how you want, when you want.