1. Do I even need life insurance? The main purpose of life insurance is to ensure your dependents will be OK when you die and your income disappears.
Have young children? Getting life insurance is an excellent idea, particularly if you're the primary wage earner.
Have a mortgage or other outstanding loans? You do not want to saddle your partner with debt after you're gone.
But if you're debt free, mortgage free and the rest of your family is financially independent, they probably won't need the death benefit.
Or, if you're a pro saver and already have enough money to provide for your dependents, life insurance might not be worth the extra expense. Just keep in mind, the amount you need might be very, very high.
Unexpected vet bills don't have to break the bank
Life with pets is unpredictable, but there are ways to prepare for the unexpected.
Fetch Insurance offers coverage for treatment of accidents, illnesses, prescriptions drugs, emergency care and more.
Plus, their optional wellness plan covers things like routine vet trips, grooming and training costs, if you want to give your pet the all-star treatment while you protect your bank account.
Get A Quote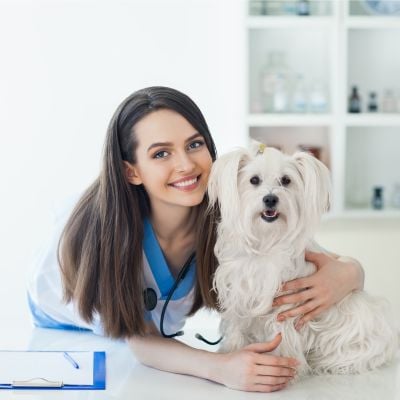 2. Do I need term or whole life insurance? Need life insurance? Great, what kind?
There's an endless variety out there, but the big decision you need to worry about is choosing between the two main types: term and permanent insurance.
Term life insurance
Term life insurance gives you coverage over a specific period of time, normally between 10 and 30 years. If you pass away during that time, the insurance company will pay your beneficiaries.
Term life insurance is pretty straightforward and very affordable. Plus, with most term policies, your premiums won't increase while your policy is active.
This option favours people who need coverage for a set period of time — say, until your home is paid off and your kids finish school and move out.
Permanent life insurance
As the name suggests, "perm" insurance provides lifelong coverage.
Your premiums will typically be locked in but will be a lot higher than term insurance. Maybe even 10 times as high. After all, so long as you keep your policy active, you'll have it until the day you die — which means your insurance company will eventually have to pay out.
There are three main types of permanent life insurance:
Term to 100: This is a permanent policy where the premiums stay the same until you turn 100 years old — then the coverage becomes free of charge.
Whole life insurance: Your premium pays for your insurance coverage plus an investment portfolio. The insurance company manages that portfolio, and you can grow your money over time. You can use that money to pay your premiums, act as collateral in a low-interest loan or simply cash it out by canceling the policy.
Universal life insurance: It's similar to whole life, but universal insurance offers more freedom with your investments. You can also increase or decrease your premiums and death benefit according to your changing budget and needs.
3. How much coverage do I need? Once you've settled on the type of policy you want, you can decide how much coverage you need.
You don't want to waste money by taking on way more coverage than you actually need. Your goal should be to account for your debts (like your mortgage or student loans) and provide for your dependents until they're able to take care of themselves.
The Government of Canada suggests most people should get coverage worth seven to 10 times their annual salary. It even offers a helpful calculator to help you plan according to your particular situation.
If you're buying term insurance, you also need to think about the length of your policy. Think about where you are in life. If you have children, you should get coverage that will last past graduation day. If you have a 15-year mortgage, get a policy that goes beyond that.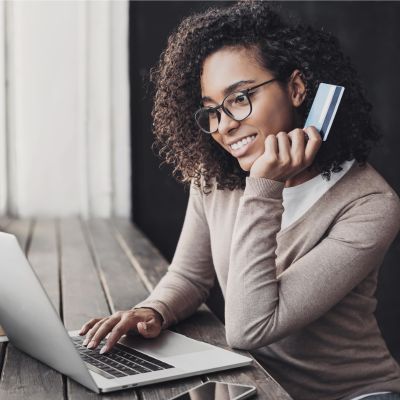 4. What if I don't die? OK, you can't exactly cheat death. But if you hold a term life insurance policy, you can at least outlive your insurance.
If you don't die before your term policy ends, the death benefit from your policy won't be paid out and you won't get that money back. That's fine; you're not making an investment. You pay the premiums hoping you never need the payout.
If your term life insurance expires, your coverage simply stops. If by that point you're free of debt and your children are financially independent, you may not need life insurance anymore.
But it's a good idea to plan ahead now, just in case you still need insurance well in the future.
Most term life policies include a guaranteed renewal or conversion option. That means you can renew your policy or convert it into a permanent policy without taking a new medical exam.
This is a great option to have if you develop health issues that could make getting a new policy challenging. But pay attention to how much the premiums increase and make sure you're familiar with your policy — sometimes the conversion option expires after a certain age.
Alternatively, you can just purchase a new term life policy. This might be the best option if you're in good health down the road. You may need to get another medical exam — and you'll definitely pay more once you're older — but it would probably be the most affordable route.
5. How can I find the best rates? After spending all this time mulling over your policy options, you'll want to make sure you get the policy you need at a price that fits your budget.
PolicyMe is one of a new generation of online life insurance companies that use automated-underwriting technology, which keeps overhead low, and lets them offer low premiums. A healthy 30-year-old non-smoking male can get a 10-year term policy for $20 a month through PolicyMe.
The tech-oriented approach also makes the traditionally long and unpleasant application process much easier. You can get an instant quote simply by answering some basic questions. And when you apply for a term life policy through PolicyMe's website, which for most people will take about 15 minutes, you'll immediately find out whether you're approved.
No more weeks-long waiting periods, and most healthy applicants won't need a follow-up medical exam.
Sponsored
Trade Smarter, Today
With a wide variety of investment chocies, CIBC Edge makes it easy for you to trade how you want, when you want.