The pros and cons of pre-con(struction)
When you purchase a pre-construction home, you make your down payment on a staggered schedule. While your initial payment will generally be less than a traditional down payment, you will usually pay a higher total amount over the course of construction. The fact that your payments are on a schedule, though, means you have a longer period to build the capital you require.
On top of this, you usually don't face the same potential issues and costs that you would with a resale property. A new home will typically have less wear-and-tear, which can help to save money on maintenance costs.
Pre-construction homes also let you get into the housing market at today's prices, and you don't have to come up with the down payment and mortgage financing until the future. If a property value rises by $100,000 between the time that you make the purchase and its completion, that's pure profit for you.
At the same time, you have to know how much risk you're willing to take. While property values have traditionally increased over time, there's the possibility that the market can dip, and you could lose money on your home.
A developer can also cancel a project. In 2022, there were 35,000 condo units expected to launch in the Greater Toronto Area. By August 2022, about 10,000 were expected to be cancelled according to real estate research firm Urbanation. While your down payment can get refunded if a project is cancelled, you lose the ability to accrue interest on it for the time it was with the developer.
With rising interest rates, there's also the possibility that mortgage payments become unwieldy between the time you pre-buy your home and its completion.
Unexpected vet bills don't have to break the bank
Life with pets is unpredictable, but there are ways to prepare for the unexpected.
Fetch Insurance offers coverage for treatment of accidents, illnesses, prescriptions drugs, emergency care and more.
Plus, their optional wellness plan covers things like routine vet trips, grooming and training costs, if you want to give your pet the all-star treatment while you protect your bank account.
Get A Quote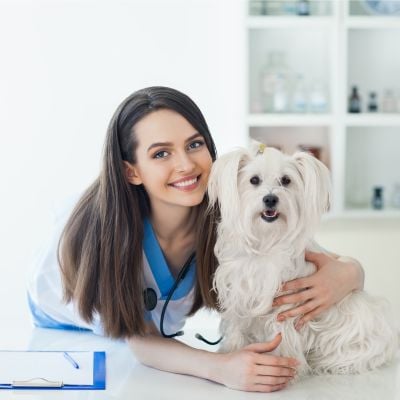 Buying pre-construction
The idea of buying a pre-construction build as an investment appears like an easy way to make money. Buy a property, flip it, and walk away with the money.
"But it's not that simple," said Hussein Khimani, a Kitchener-based endodontist. "There's a lot that goes into it."
When Khimani was looking for an investment property in 2020, he wasn't entirely sure of what to expect.
"I don't think any of us kind of knew how exactly the market was going to go at that time," said Khimani.
As Khimani awaits the completion of construction he has questions about what to do with the property due to the higher mortgage rates.
Khimani has seen the struggles some face as the closing date on their pre-build home nears.
"Where's the downpayment? Where's the rest of the income? Where's the HST payment on it? Where's the mortgage approval? It's not always straightforward."
Khimani points out that if you're purchasing a pre-build home, you need to consider things like if your income will support the mortgage. You also need to consider if you can cover maintenance costs and other personal expenses.
Build on your knowledge
Whether you're buying a pre-construction build as your first home, or are looking to purchase one as an investment property, both Ramautor and Khimani have advice you should consider.
Know your risk tolerance
Ramautor advises using caution when considering a pre-construction home. Be aware that the developer could cancel the project, and you could have missed investment opportunities by having your money tied up in the build. Are you able to make an additional deposit if required by the developer? Will you be able to afford an increase in mortgage payments if rates rise?
Pay particular attention to the current housing market, and ensure you're not over-extending yourself.
Know the timing of your purchase
Pre-construction builds let you secure an asset while giving you time to build your capital to pay for additional payments and other costs. Be sure to fully understand what will be required of you when the closing date comes, and how long you have until that date arrives.
Research the area
Get to know the area where your pre-construction home is being developed. Consider infrastructure and other developments in the area. Will the area continue to attract people, or is it likely that the development will fall through?
Research the developer
Look at some of the developers' past projects. Were they completed on time and on budget? Are the developments in line with what was presented in pre-construction? It can also be beneficial to speak with a person who invested in a pre-construction build of one of the developer's previous projects.
Research additional costs
Khimani emphasizes the importance of researching hidden costs you might not have considered, such as the HST costs.
Ramautor also emphasizes the importance of understanding hidden costs. He stresses the need to consider additional costs that may be faced with levies, infrastructure development and other such elements. If you're purchasing a condo, he also advises accounting for condo fees, and how these may rise by the time construction is completed.
Find a Realtor
Ramautor and Khimani both agree that having a knowledgeable Realtor work with you when looking for a pre-construction home is critical. Working with someone with knowledge of the area where your home will be, and who has knowledge of the developer, will save you time and headaches in the long run.
Work with a lawyer
There's a lot of paperwork when it comes to buying a home. Getting a trusted lawyer to review the fine print can save you both money and stress. Be sure to budget for the costs of hiring a lawyer, as you don't want to have this expense come as a surprise.
Sponsored
Trade Smarter, Today
With a wide variety of investment chocies, CIBC Edge makes it easy for you to trade how you want, when you want.