Should couples have joint or separate bank accounts?
Shutterstock / Shutterstock
🗓️
Updated: July 30, 2023
We adhere to strict standards of editorial integrity to help you make decisions with confidence. Please be aware that some (or all) products and services linked in this article are from our sponsors.
We adhere to strict standards of editorial integrity to help you make decisions with confidence. Please be aware this post may contain links to products from our partners. We may receive a commission for products or services you sign up for through partner links.
When a couple commits to a life together, merging their money is often the biggest hurdle to achieving marital bliss. It's easy to see why: combining debts and assets can be complicated and messy, and it's not uncommon for one spouse to have a vastly different financial philosophy from the other (especially if one is a saver and the other is a spender).
But what does it mean to merge your money? It can be as simple as working out who pays which bill, or as in-depth as merging your debts and assets and opening a joint account for couples. Neither approach is superior to the other, and the approach that's best for you depends on your family's needs.
For most couples in Canada, combining finances means at minimum opening a joint account for daily purchases, according to 76% of couples in a 2016 TD Bank survey. For others, combining finances could be as complex as researching the best joint accounts for married couples, opening joint high-interest savings accounts, using joint credit cards for travel rewards, and even preparing detailed credit card debt payoff plans. Here are some of the best ways for Canadian couples to manage their money.
A joint bank account
The most common way that Canadians share their money is through one or more joint bank accounts. In Canada, you can open accounts that grant each spouse equal access. It's a fairly simple process: with EQ Bank, you can even do the whole process online. However, consider these pros and cons before saying "I Do" to having a joint account with your spouse.
Benefits of a joint account for couples
There are many benefits to a joint account for couples. Sharing a joint account lets each spouse access money when they need it, without having to clear the purchase through their partner first.
When you open a joint account, each spouse will receive a debit card and chequebook. Both spouses can deposit and withdraw funds, which makes it easy to divide up financial chores like paying bills and buying groceries. Monitoring accounts is also easier since both spouses will also have access to it through a convenient online banking portal.
From a workload perspective, a joint account makes it easy to split financial chores evenly. One spouse may oversee paying bills, while the other reconciles the monthly credit card statement. When both spouses have equal access to their money, it is less likely that a single partner will take on all the financial management tasks.
Legally, a joint account protects both spouses from emergencies. For example, if a family has a series of joint accounts and one partner dies or becomes ill, there won't be any need to go through the legal system to claim that money, since it is in both their names.
Finally, joint accounts can increase financial accountability. It is more difficult to conceal financial problems if both spouses can see the contents of the joint account.
Scotiabank
Our pick for joint chequing accounts is Scotiabank's Preferred Package, which is a rewards chequing account — a unicorn in the banking world. With an easy-to-use online portal, not only does it make banking as a couple a cinch, but this chequing account comes with unlimited debit transactions² & Interac e-Transfer† transactions — an essential when you're banking as a couple. Also, for a limited time, there is a great $350* welcome bonus with the Scotiabank Preferred Package.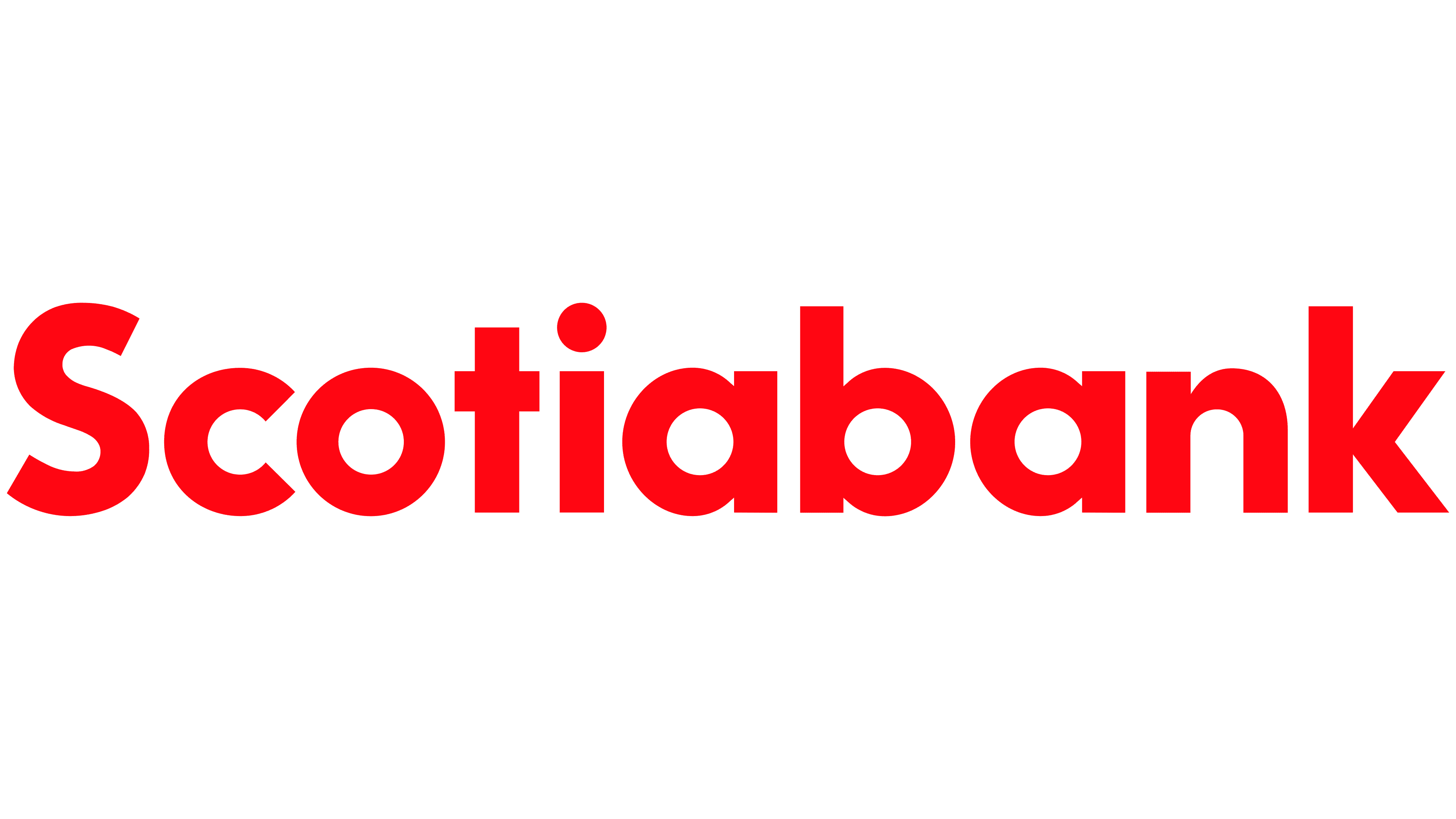 * To qualify, certain conditions must be met. Offer ends April 30, 2023. Visit here for full terms.
¹ Conditions apply. Actual interest rate will vary based on the savings period (the Premium Period) that applies. Visit scotiabank.com/mpsa to learn more.
² Conditions apply. Visit here to learn more.
†Interac e-Transfer is a registered trade-mark of Interac Corp. Used under license.
®Registered trademarks of The Bank of Nova Scotia
Drawbacks of a joint bank account
Managing your money through a joint account simplifies daily financial tasks, but it can also take away a sense of control or autonomy. If a couple chooses to combine their finances completely, a spouse may feel that they have no control over the money they earn, because it all goes into one joint family account.
These feelings are especially common in the first few months of merging finances. Transitioning from having total autonomy over your money to requiring approval for even small purchases is a huge adjustment. This feeling of lost autonomy is normal and can be remedied by setting aside a monthly allowance that each spouse has singular control over.
Joint accounts can also cause trouble in a relationship, especially if there are already communication problems. Since you'll need to keep track of the money coming into and going out of joint accounts, consistent and clear communication is key. Otherwise, you may end up overdrawing the accounts, which can cause money arguments.
Finally, problems may also arise when a relationship ends because joint accounts can be messy to separate. Some spouses may even be vindictive – emptying and closing accounts without permission from their soon-to-be ex-spouse. Since joint accounts are shared equally, it can be risky to keep the bulk of your money there if the relationship is ending.
Using separate bank accounts
When done correctly, joint chequing and savings accounts can simplify your financial life, but they can also get very messy if a relationship deteriorates. If this sounds like too much risk for you, keeping your finances separate may be a better approach.
Separate accounts do not mean one spouse is any less accountable than the other. It just means you'll approach saving and spending a little bit differently.
Most of the time, maintaining separate bank accounts means splitting the monthly bills equally, and saving for financial goals like retirement planning and emergencies separately. You'll each pay off your debts separately, and big goals like saving for a down payment are done separately and then combined just before you're ready to make the purchase.
Some couples will choose a hybrid approach with a joint chequing account for shared expenses like rent and groceries, keeping all other spending and saving separately.
Setting financial goals as a couple
Deciding between joint and separate accounts is not an easy decision, and what works for one couple may not work for others. If you're struggling to decide which approach will work for you, try asking yourself these questions about your financial goals as a couple. The answers to these questions will quickly reveal which strategy you prefer. Here are some questions to answer with your spouse:
Talking through each of these questions with your spouse will help you determine whether a joint account or separate accounts will work for you, or whether a hybrid system is a better approach.
Joint vs. separate bank accounts: How to choose?
Whether to have joint or separate bank accounts is a big question in a relationship, but keep in mind that you don't have to choose one or the other. Many couples ultimately choose a combination of joint and separate accounts, and it's just a matter of preference. Finally, keep in mind that, just like a relationship, your financial needs will evolve. What works for you now may not be feasible in five years, and you can always make changes to your accounts down the road.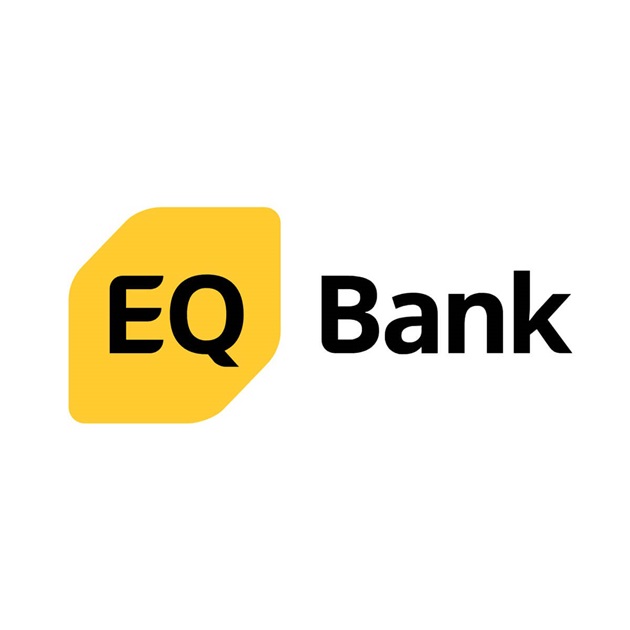 Whether you're choosing joint or separate accounts, take the time to shop around together for a bank that best suits your financial circumstances and goals as a couple. With no fees, decent interest rates, and an excellent selection of financial products, EQ Bank wins out as our top pick for the best online bank in Canada. With no monthly account fees and high-interest rates, EQ Bank's Savings Plus Account offers no everyday banking fees, free Interac e-Transfers®, free day-to-day transactions, and a stellar 2.50%* everyday interest rate. Even though it's a savings account, it functions like a chequing account and can be used to pay bills and also transfer money instantly.
For those who prefer a brick-and-mortar bank with top-notch customer service, consider signing up for a Scotiabank Preferred Package. With a reasonable monthly fee, rewards on debit transactions with the Scene+ ™ Program, and unlimited debit transactions included², this chequing account really makes banking super simple. That way, you know you're on the same financial path – even if you're walking on separate sidewalks.
² Conditions apply. Visit here to learn more.
TM Trademark of Scene IP LP.
* Interest is calculated daily on the total closing balance and paid monthly. Rates are per annum and subject to change without notice.