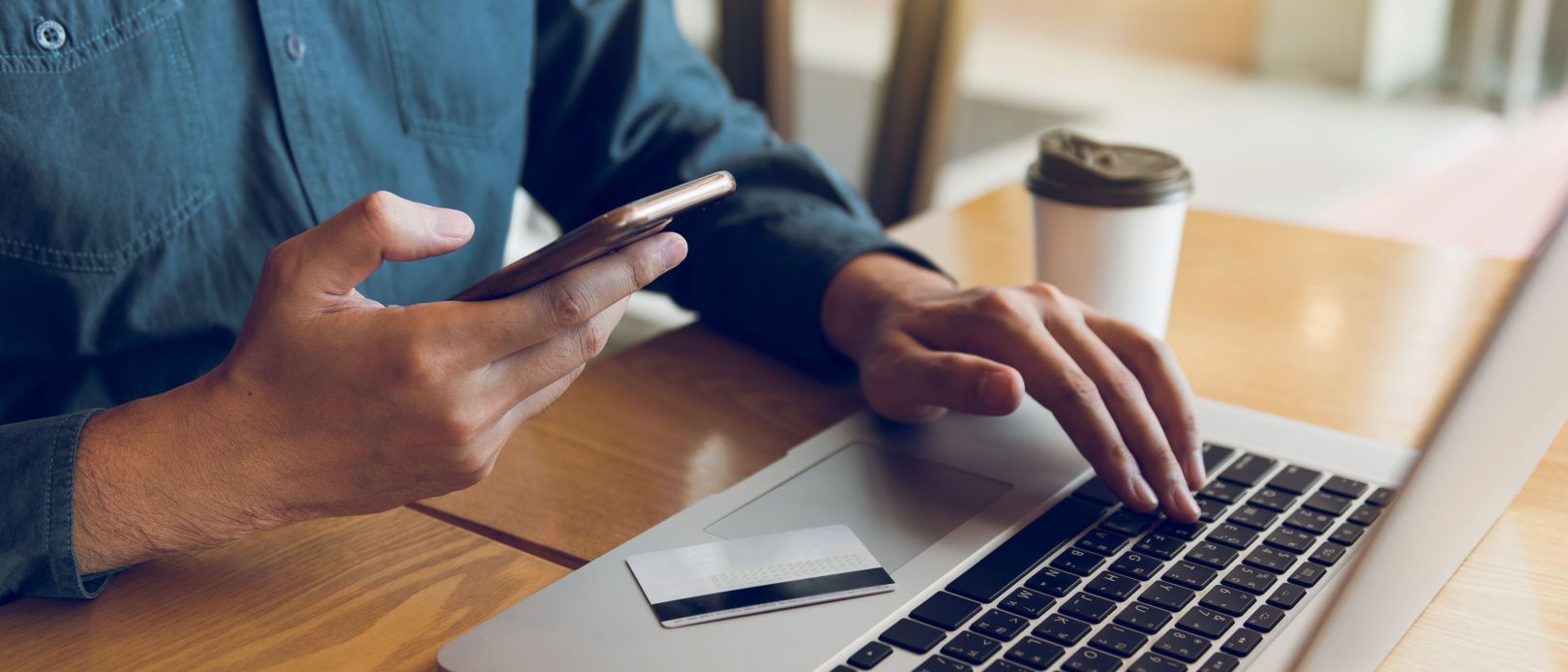 Best online banks in Canada for 2023
wutzkohphoto / Shutterstock
🗓️
Updated: December 04, 2023
We adhere to strict standards of editorial integrity to help you make decisions with confidence. Please be aware that some (or all) products and services linked in this article are from our sponsors.
We adhere to strict standards of editorial integrity to help you make decisions with confidence. Please be aware this post may contain links to products from our partners. We may receive a commission for products or services you sign up for through partner links.
A Complete Guide to Canadian online banks
Online banking is here to stay and more and more Canadians are looking to the best online banks to manage their finances online every year.
According to the Canadian Bankers Association1, 78% of Canadians do their banking through digital channels (online and mobile apps). It was also reported that 65% of Canadians used a mobile app for their banking in 2021, up from 56% in the previous year. This means Canadians seek online banks for their daily banking needs.
The good news is that the best online banks in Canada are competing for our business by improving features, pricing, and convenience. For our best digital banking guide, we researched the best online banks in Canada so that you know where to look for a banking account that suits your lifestyle and financial needs.
Best Canadian online banks: Quick look
Why online banking?
1. Convenience. Online accounts are open all the time. There's no need to wait in line or hurry to get there before the branch closes, and you can carry out most banking transactions in your pyjamas.
2. Customer Service. When visiting a traditional bank, you might have to wait in line for a long time before you're able to talk with a personal banker. Online banks frequently offer a dedicated personal banker who is available for much longer hours through live chat, email, or telephone support. On top of this, you can access non-personalized banking support around the clock for general questions and assistance.
3. Features. Online banks support new finance tech tools that brick and mortar banks do not. Features like mobile cheque deposit, free online bill payments, and person-to-person payments are made possible via online banking.
4. Pricing. As always, the bottom line is a major incentive. Although it is possible to find a no-fee chequing account with a credit union, many consumers who are fed up with paying for banking transactions on top of monthly fees are switching to online banks. Most everyday banking customers can get all of the same services they need from an online bank, but without the fees, and enjoy higher interest rates as well. Noted in 2017, the average Canadian pays $200 a year in banking fees, a large portion of which can be saved by choosing the right online bank account, or by moving to an online-only bank.
Online-only banks vs. brick and mortar banks with online banking
Online banking can be divided into two categories:
1.

Traditional brick-and-mortar banks that support online banking

2.

Online-only banks without brick-and-mortar branches
Virtually all traditional brick-and-mortar banks offer some form of online banking today, though the scope of online banking capabilities varies from one bank to the next. Traditional banks do offer low-fee chequing accounts, which enable you to make transfers, check your account balance, and pay bills online, just like with online-only banks.
The biggest difference between online-only and traditional banks is that online-only banks frequently charge no monthly fee at all and have minimal transaction fees for their chequing accounts, while offering high interest rates for savings accounts. This is because online-only banks save on the overhead of running physical branches and can pass those savings on to the customer.
On the flip side, you can't chat face to face with a personal banker through an online-only bank. This lack of personalized interaction may be off-putting to some Canadians, and if you feel that you might fall into this category we advise you to explore the online banking platform of a traditional brick-and-mortar bank.
What you don't get from online banks
No counter service. Since online banks don't have any physical branches, you won't be able to walk in to get assistance from a person face to face. If you have a customer service issue, quite often dealing with someone in person helps resolve your issue quicker.
Safety deposit boxes. Again, due to a lack of physical branches, you won't be able to get a safety deposit box.
No access to in-person advice. Banks employ various financial experts with different areas of expertise including mortgage brokers and investment advisors. Although some online banks offer mortgages and investments, you won't be able to speak to someone in person about those products, which can be oddly unsettling when you're making major decisions about your money.
The safety of online banks in Canada
All of the banks listed are credible financial institutions and are well established in Canada. The odds of them failing are extremely unlikely, but in the event that they do, you're covered up to $100,000 thanks to the Canada Deposit Insurance Corporation (CDIC).
This insurance applies to eligible deposits in your own name, joint accounts, trust accounts, TFSAs, RRSPs, and more. However, it does not cover your investment products such as stocks, bonds and mutual funds.
As for the safety of your online account, security breaches are rare. Nonetheless you should take steps to protect your information, which includes ensuring your password and PIN are not easy to guess.
How to compare the best online banks in Canada
The rise in online banking makes sense since the only services digital only banks can't offer that traditional banks can are safety deposit boxes, counter service, and in-person advice.
Online banking also offers financial advice through customer service contact options, and it has the distinct advantage of being available 24/7 from wherever you are.
Decreasing service fees, increasing interest rates, and a wider selection of convenient services make online banking attractive. Here are the best online banks in Canada:
Best online bank overall
EQ Bank online offers savings accounts, joint accounts, TFSAs, GICs and more
EQ Bank offers the same great everyday rate on its Joint Savings Plus Account. TFSA Savings Account (3.00%*) and RSP Savings Account (3.00%*) are options for those looking to tax-shelter their interest income.
Send quick and cheap international money transfers directly from their Savings (or Joint Savings) Plus Account
With no branches and no ATMs, EQ Bank is accessed entirely through the web and mobile app only – a totally unique model. Instead of using personal cheques, a debit card, or an ATM, clients can move money between their Savings Plus Account and linked accounts.
For those willing to try a new way of banking, the benefit is clear: the Savings Plus Account offers no everyday banking fees, free Interac e-Transfers®, free day-to-day transactions, and a 2.50%* everyday interest rate (+0.50% if you direct deposit your pay or set up recurring authorized debits) — which is the best rate by far on our list of online banks. You can also earn 5.75% on a 1-year GIC. You also can't ignore that Forbes has ranked EQ Bank as the top bank in Canada for two consecutive years.
While EQ Bank does not offer a chequing account, the Savings Plus Account functions like a chequing account in that you can use it to pay bills and transfer money instantly with no transaction or account fees. You also get free bill payments and Interac e-Transfers®, which can be challenging to find with Canadian online banks.
* Interest is calculated daily on the total closing balance and paid monthly. Rates are per annum and subject to change without notice.
EQ Bank GICs: Rates are calculated on a per annum basis and are subject to change at any time.
Tangerine offers credit cards, mortgages, investment options, savings accounts
Tangerine's chequing account comes with no monthly fees, unlimited daily transactions, and free access to 3,500 ATMs in Canada.
With over 1,200 employees in Canada, Tangerine Bank prides itself on customer service. For the 11th year in a row, Tangerine Bank has reached the top of the charts for customer satisfaction among Midsize Banks in the J.D. Power 2022 Canada Retail Banking Satisfaction Study. Tangerine has earned accolades for its account offerings, how they help save time and money, the banking options available for users, and the digital channels (mobile app and website).
Best online bank for rewards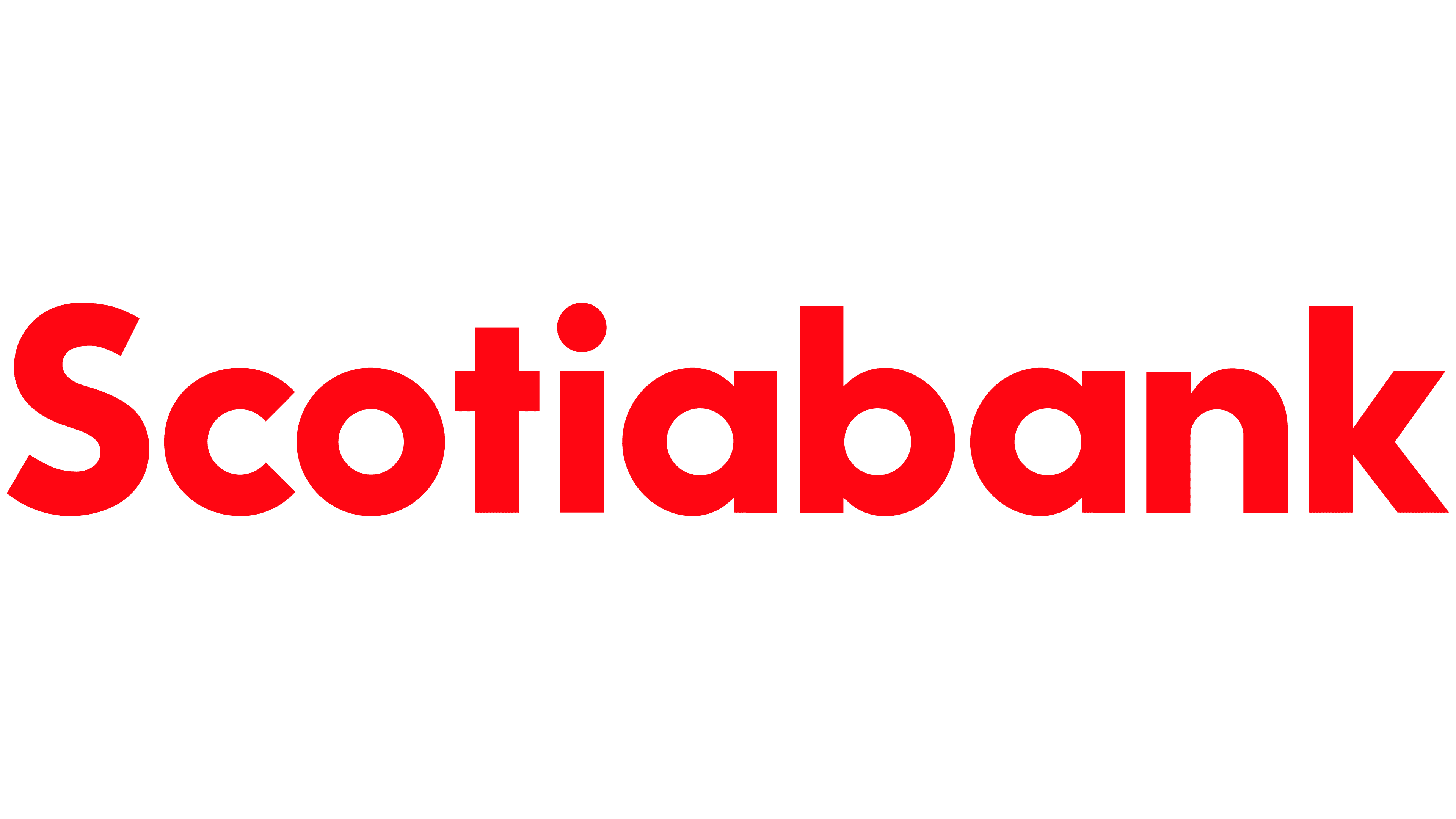 Scotiabank online offers many great banking options for seniors and students
Its Basic Bank Account gives you access to 25 debit transactions per month² and free Interac e-Transfers†. for $11.95/month. You can have this feed waived by maintaining a balance of $3,000 for the entire month.
Earn Scene+ rewards with the Scotiabank Ultimate Package, which comes with $350* in welcome bonuses, the ability to earn points on everyday purchases with the Scene+™ program¹, and eight additional premium perks.
As one of Canada's "Big 6″ banks, it's not surprising that Scotiabank's online (web and mobile app) banking options are feature-rich and intuitive to use. Although most customers pay a monthly service fee of between $3.95 and $30.95 (accounts with a minimum balance and students accounts are free, and seniors get a discount, conditions apply), the interface and offerings were enough for Forrester to name Scotia OnLine as "The Best Consumer Digital Bank in Canada."
Scotiabank has been acknowledged for banking features that free up your time, the ability to open up accounts quickly, and helpful tips for making the most out of your new banking account. There are also many accounts to choose from based on your lifestyle and financial goals, so there's an account for everyone. There aren't many online banks in Canada that offer all these options for rewards and membership perks.
* To qualify, certain conditions must be met. Visit here for full terms.
¹ For Scotiabank Ultimate Package: Conditions apply. Visit here to learn more.
² For Scotiabank Basic Plus Bank Account: Conditions apply. Visit here to learn more.
†Interac e-Transfer is a registered trade-mark of Interac Corp. Used under license.
TM Trademark of Scene IP LP.
®Registered trademarks of The Bank of Nova Scotia
Best online bank for global banking

HSBC Canada is now owned by RBC Royal Bank
As part of one of the largest banks in the world, you can expect to receive a full range of services and expert advice at HSBC.
For global citizens who have frequent international transactions, the HSBC Premier Chequing Account offers unlimited withdrawals and deposits in both Canadian and U.S. funds, as well as waived* Interac e-transfers® and $0 global wire transfer fees for transactions under $10,000* — a bonus if you send or receive money abroad on the regular.
The HSBC Advance Chequing Account is another solid option for frequent Interac e-Transfer® users who also want a lower monthly fee. With this account, you get unlimited transactions and waived* Interac e-Transfer® transactions. You pay $0 monthly banking fees* for the first 6 months, and the $25 monthly fee is waived beyond that if you maintain $5,000 minimum balance in combined deposits and investments, including chequing, savings, RRSPs, TFSAs and more, or if you hold a personal mortgage with them with an original amount of $150,000 or more.
Issued by HSBC Canada
* Terms and conditions apply.
** Refer to hsbc.ca/householdqualification for details.
®Trade-mark of Interac Inc. Used under license.
Best online bank for bundles

RBC online banking includes all the typical features, like transfers and bill payments.
Order foreign currency through the RBC platform and pick it up at your closest branch.
Get free access to your credit score without impacting your credit rating.
Another "Big 5″ bank, RBC Online, offers numerous account options at different levels with a wide range in monthly fees (from $4.00 to $30.00). The Royal Bank of Canada has been around since 1864, so you don't have to worry about trusting them with your money. This online bank is the ideal option for Canadians looking to go with one of the big banks or those who want to bundle their services with one bank.
Though they don't waive fees for maintaining certain balances, customers can cut down their service charges by bundling RBC products (such as credit cards, investments, and/or mortgages). There are better options for online banking if you're looking for free accounts and other perks.
Best online bank for family bundles and newcomers

BMO's online banking interface is intuitive and has all the typical features you'd expect from a Big 6 bank.
Performance Chequing Account and the Premium Chequing Account come with monthly fees of $16.95 and $30.00, respectively.
Get the Performance account for free if you're new to Canada* and have the monthly fee waived by maintaining the account minimum*.
BMO offers discounts to seniors, students, and armed forces, with monthly fees ranging from $4.00 to $30.00 month.
In line with the other "Big 6" banks on this list, BMO offers a standard set of features with standard rates, though customers with the Savings Amplifier Account can reportedly earn high interest rates with bonus interest. BMO Online offers extensive online services ranging from mobile cheque deposits to connecting all of your accounts (credit card, savings, and so on) under one umbrella.
* Terms and conditions apply.
³ Conditions apply. Visit here for full offer details.
Best online bank for mobile app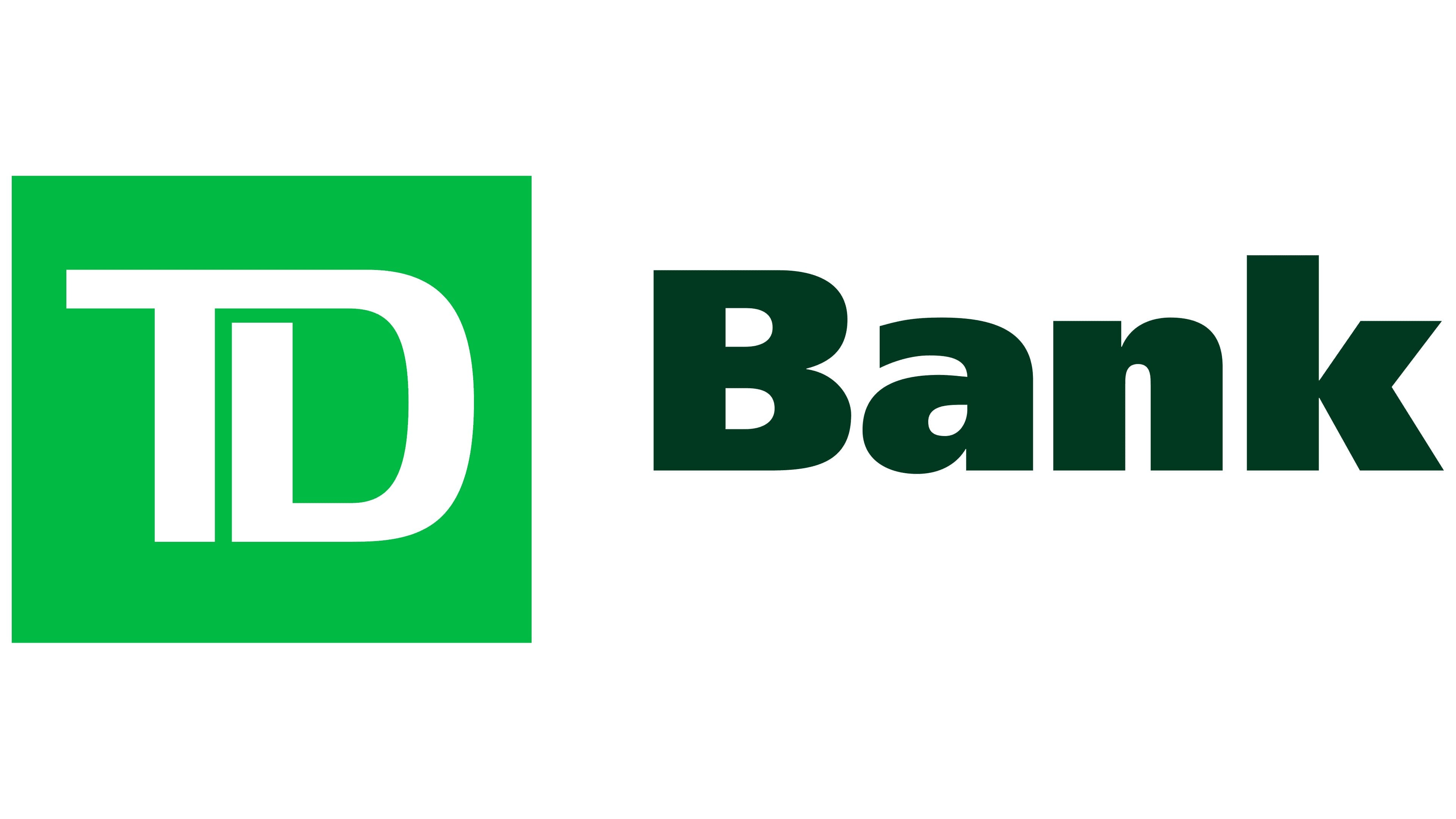 TD offers several decent no-fee savings accounts, chequing accounts and a trading account.
Connect to your TD WebBroker account to access the online trading and investing platform, which includes trading tools, market information, and research reports. It lets you build a portfolio of stocks, ETFs, options, and more in Canadian and U.S. markets.
They have a mobile app for online banking and handy add-on features like TD MySpend that help customers track and improve spending habits.
TD Online offers two options for checking accounts: TD Unlimited Chequing and TD All-Inclusive Banking Plan, with account fees ranging from $16.95 to $29.95 per month, without any free options like Tangerine or EQ Bank unless you're a student up until 23 years of age.
TD Online is one of the best online banks in Canada because you can have all your financial services under one umbrella, from your mortgage to your RRSP accounts and your daily banking.
When it comes to the best online banks in Canada, TD Online has been working on improving its product offering. TD Online is the name for all the online services that TD Canada Trust offers. The online platform, EasyWeb, has been around since 2007.
Best online bank for seniors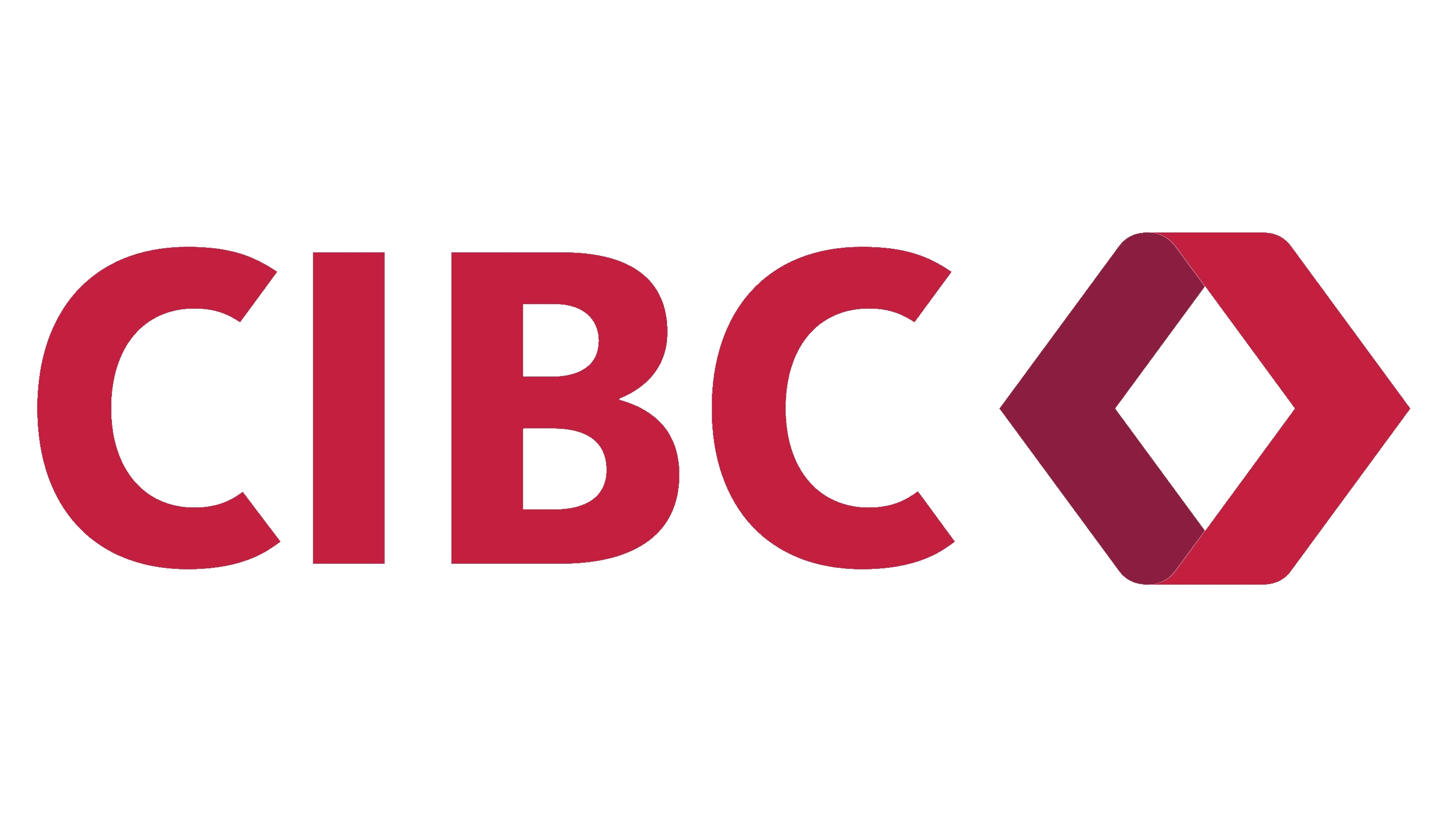 CIBC offers a full portfolio of account options designed for people at different stages of their lives and careers.
CIBC offers five account types for seniors. That includes a simple chequing account, a bundle with a premium credit card, and a US dollar account for seniors.
CIBC Everyday® Chequing Account comes with a monthly fee of $4, which includes 12 transactions per month and a charge of $1.50 per Interac e-Transfer.
In terms of fees and interest rates, CIBC is in line with the other Big 6 banks.
CIBC offers two types of premium online chequing accounts: CIBC Smart™ Account and CIBC Smart™ Plus, with monthly fees ranging from $16.95 to $29.95. Both accounts also come with up to $400 in introductory offers. You can waive the monthly fees if you maintain an account balance of $4,000 and $6,000, respectively. If you're under 25 years old, you can take advantage of the free banking offer with CIBC Smart™ Start.
Comparison of the best banks in Canada 2023
When you're ready to consider opening an online bank account in Canada, use this chart to compare the best online banks in Canada with the best online banking services.
No, but special students/youth rates
No, but special seniors rates
No, but special seniors rates
No, but special seniors rates
No, but special seniors rates
No, but special seniors rates
Bricks and Mortar Branches
The bottom line on online banking in Canada
The best online bank account in Canada for you is the one that helps you save money by not charging you to access your own money while offering convenience and other features.
If you're looking for a trustworthy online bank without fees and an easy-to-use mobile app, you can't go wrong with EQ Bank or Tangerine. Although the banks don't have brick-and-mortar branches), they offer the benefit of 24/7 online or mobile access, superior pricing (can't beat no-fee!), and a complete feature set including unlimited transactions, paperless cheque deposits, and Interac e-Transfers®.
Ultimately, EQ Bank stands out as the best online bank in Canada. It's offering no-fee savings and joint savings accounts, TFSA and RRSP savings accounts, outstanding customer service, and innovative banking technology. With the best interest rates available, EQ snags our top spot as the best online bank in Canada.
You'll enjoy a full range of banking services while keeping more money in your wallet where it belongs.
Still can't decide? Take a look at best banks in Canada, the best chequing accounts and the best high-interest savings accounts.
Frequently asked questions about the best online banks in Canada
How safe are online banks in Canada?

+

Every bank on our list is well-established in Canada and a credible financial institution. Like traditional banks, the odds of online banks failing are very slim. In any case, you can rest easy: the Canada Deposit Insurance Corporation (CDIC) covers eligible deposits in your own name, joint accounts, trust accounts, TFSAs, RRSPs, and more up to $100,000.

It does not apply to investment products such as stocks, bonds, or mutual funds.

Security breaches of online accounts are rare, but it's always wise to choose a unique and complex password and PIN.

Why use an online bank?

+

If you haven't yet tried online banking, you might wonder what the fuss is about. After all, traditional face-to-face branch banking has served Canadians well for decades. Before you make up your mind, consider these three areas in which online banking in Canada exceeds in-person branch banking:

Convenience

With online banking, your account is accessible from your computer, tablet, mobile app, or telephone. This means an end to searching for a brick-and-mortar branch or an ATM, and renders the concept of "banker's hours" obsolete. If you want access to your money 24/7, online banking is the way to go.

Pricing

Some brick-and-mortar banks offer customers "low-fee" accounts, but even these command a base monthly fee which can add up fast. In fact, Canadians are still paying an average of $200 per year in banking fees. With online banking, customers have the option of a no-fee account — usually coupled with extremely competitive rates for common services like Interac e-Transfers® and a high-interest rate on savings accounts. If you don't want to pay for the privilege of accessing your own money, an online account might be just the solution.

Special features

Imagine asking a teller to deposit a cheque using a smartphone photo or to send money by email? They'd probably look at you like you have two heads – but Mobile Deposit and Interac e-Transfers® are services that many online banks offer. In addition to all the traditional features to which customers have become accustomed, online banks offer special features that are simply unavailable elsewhere.