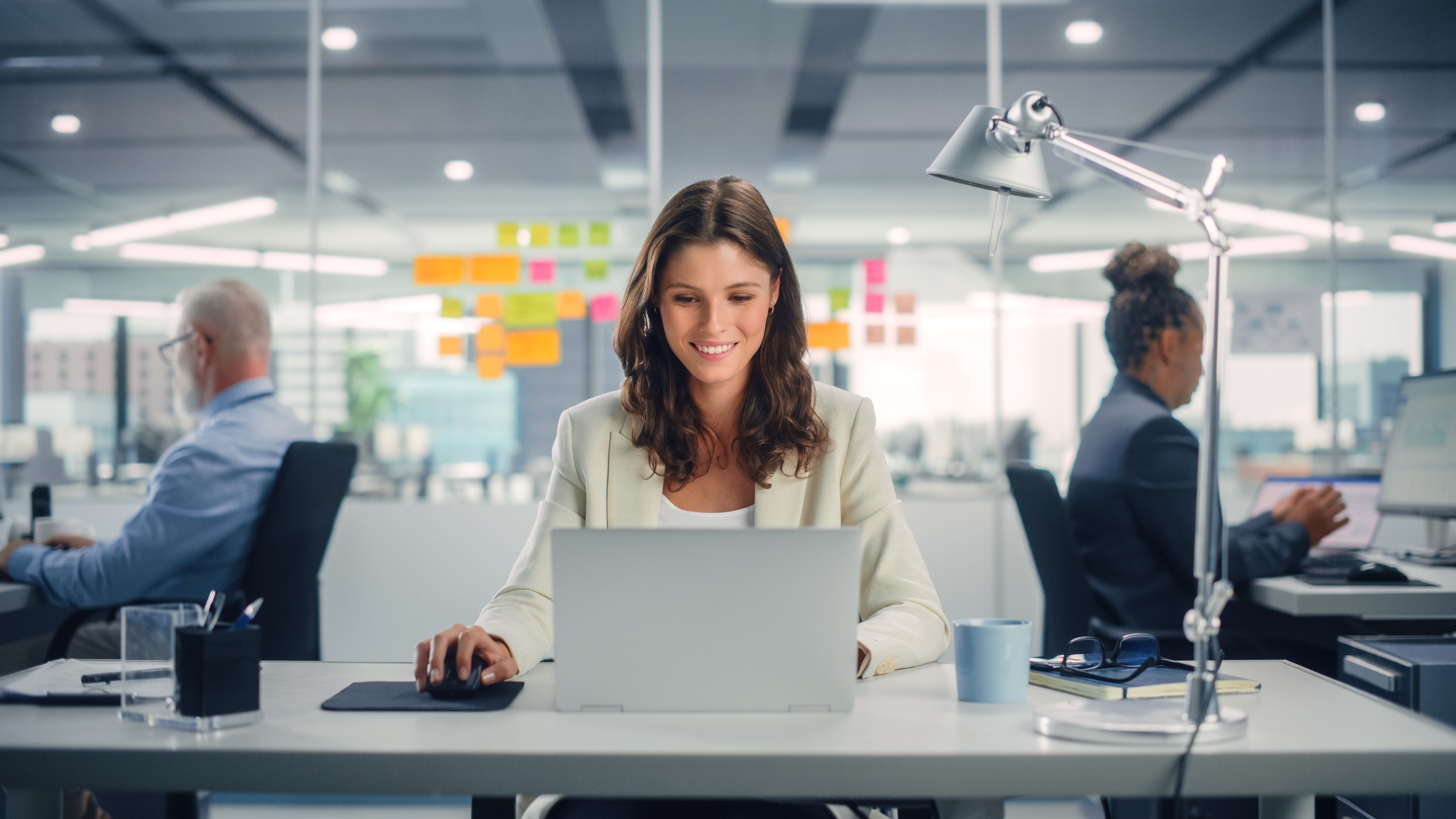 Gorodenkoff / Shutterstock
🗓️
Updated: December 06, 2023
We adhere to strict standards of editorial integrity to help you make decisions with confidence. Please be aware that some (or all) products and services linked in this article are from our sponsors.
We adhere to strict standards of editorial integrity to help you make decisions with confidence. Please be aware this post may contain links to products from our partners. We may receive a commission for products or services you sign up for through partner links.
Best for:
High-interest rates
No everyday banking fees
No minimum balance
Cheap international money transfers
GIC investments
High-interest savings accounts
TFSA and RRSP savings accounts
What is EQ Bank?
Officially launched in January 2016, EQ Bank is an online-only bank in Canada, popular for its amazingly high-interest rates and no everyday banking fees. EQ Bank is the best bank in Canada according to the Forbes 2023 list of the World's Best Banks, topping the list most recently for the third time in a row. It offers several products, including the Savings Plus Account, Joint Savings Plus Account, TFSA Savings Account, RSP Savings Account and EQ Bank GICs. All the accounts are high-interest savings accounts that offer no everyday banking fees, no minimum balances, and outstanding everyday interest rates.
The Savings Plus Account and Joint Savings Plus Account pay an outstanding everyday interest rate of 2.50%*. What's unique about them is that you can also use these savings accounts to pay bills and move money instantly – just like a chequing account.
The TFSA Savings Account (3.00%*) and RSP Savings Account (3.00%*) pay just about the best rates you'll find on a registered savings account at the moment all with the tap of a button. When you account for the fact that your interest income is tax-free (or tax-deferred, in the case of the RSP), both are excellent options for registered funds that you'd prefer to leave in cash, as opposed to being tied up in an investment account.
Unlike traditional banks, EQ Bank doesn't offer chequing accounts or debit cards. But sometimes less is more, as EQ Bank wins out in terms of high-interest rates and low fees. Furthermore, the bank has recently partnered with TransferWise so that clients can send quick and cheap international money transfers directly from their Savings Plus Account (or Joint Savings Plus Account). This is a real boon for many Canadians because transferring money abroad can be costly with the wire transfer fees and conversion rates. All things considered, EQ Bank is an innovator in the banking world and is one of the best banks in Canada.
Key features
No everyday banking fees: The Savings Plus Account and Joint Savings Plus Account offer no monthly account fees, free Interac e-Transfers® and bill payments, and free day-to-day transactions.
Unique Hybrid Account: The Savings Plus Account and Joint Savings Plus Account function like a chequing account and can be used to pay bills and also transfer money instantly with no transaction or account fees.
High-Interest Rate on Savings Accounts: EQ Bank currently offers a 2.50%* everyday interest rate for the Savings Plus Account and Joint Savings Plus Account. That's one of the highest standard (i.e. it's not a promotion rate that decreases significantly after a few months) interest rates in Canada.
High-Interest Rate on Registered Savings Accounts: Both the TFSA Savings Account and RSP Savings Account offer 3.00%* and 3.00%* interest respectively, which is hard to beat in the current low-interest rate environment. Plus, these accounts come with the same no monthly fee and no minimum balance terms as the Savings Plus Account.
Free Transfers: The Savings Plus Account and Joint Savings Plus Account offer free Interac e-Transfers®, as well as free transfers to other EQ accounts and free bill payments.
Cheap International Money Transfers: The Savings Plus Account and the Joint Savings Plus Account offer speedy international money transfers in over 30 currencies thanks to a new partnership with TransferWise—the first of its kind in Canada. Send money overseas from your Savings Plus Account with a transparent exchange rate and no hidden fees.
High-Interest EQ Bank GICs: EQ Bank is also well known for its generous GIC interest rates and is consistently ranked as some of the best GIC rates in Canada. Currently, GIC lengths range from 3-months to 10-year terms, starting at 3.25% interest for a 3-month GIC. To open a GIC account, you will first need to open an EQ Bank Savings Plus Account, Joint Savings Plus Account, TFSA Savings Account or RSP Savings Account to purchase the GIC. A GIC must be a minimum of $100, with an investment limit of $100,000 and a maximum of 20 GICs per customer.
Zero Minimum Balance: For the EQ Bank Savings Plus Account, there is no minimum balance requirement, giving you the ultimate flexibility to stash your cash whenever and wherever you want. However, there is a maximum balance of $200,000 per customer.
Handy Mobile App: EQ Bank launched an impressive mobile app that's compatible with both Android and iOS. Now, with the click of a few buttons, you can pay bills, transfer money, deposit cheques, set and track financial goals, and more – all from your mobile device. It has some savvy safety features too: use fingerprint authentication or facial recognition to securely access your accounts.
Pros and cons
Pros and cons of EQ Bank
Pros
Excellent interest rates — 2.50%* everyday interest rate for the Savings Plus Account
Excellent GIC Investments — Terms range from 3 months to 10 years, all offering high-interest rates up to 5.75%
TFSA and RSP Savings Accounts — The rate is hard to beat, but if you want a guaranteed rate of interest you can lock in by purchasing GICs within these registered accounts.
No everyday banking fees
Free Interac e-transfers
Cheap international money transfers with TransferWise
Intuitive mobile app and website
Cons
Limited banking products— No chequing accounts or investment services are offered
No debit card or access to ATMs
Entirely online: no physical branches— No physical banks (although some people may prefer this)
How does EQ Bank compare?
When compared to other high-interest savings accounts, EQ Bank with 3% savings rate wins hands down on rates. Tangerine Savings is currently paying 0.7% by comparison.
EQ Bank doesn't offer a chequing account. However, the lack of a chequing account (which usually has dismal interest rates anyway) is no great loss given that Savings Plus Account functions as a hybrid chequing and savings account: you can make Interac® e-Transfers, pay bills, and transfer money immediately and still get an excellent interest rate.
Another account worth comparing to Savings Plus Account is Wealthsimple Save – a hybrid account for saving and spending that offers a 0.7% interest rate. There are no fees, and you'll get the benefit of a saving and spending account rolled into one. Soon you'll be able to pay your bills, set up a direct deposit for your paycheque, and send free Interac e-Transfers®. Wealthsimple's interest rate is not as high as EQ Bank's and does not offer GICs – a solid saving tool for those looking to park their money safely in a high-interest investment vehicle.
Additionally, even though EQ Bank has TFSA, RSP, and joint accounts, you have other options with opening a TFSA or RRSP account with a robo advisor like Wealthsimple, or an online brokerage like Questrade.
| Best savings accounts compared | EQ Bank | Tangerine | Wealthsimple |
| --- | --- | --- | --- |
| Base interest rate on savings account | 3% (with direct deposit) | 0.7% base rate | 1.5% |
| Interac e-transfer fee | $0 | $0 | $0 |
| 1-year GIC rate | 5.45% | 5.25% | N/A |
| Savings account sign up | Sign up | Sign up | Sign up |
EQ Bank GIC rates
When it comes to getting the highest GIC interest rates in Canada, EQ Bank is certainly at the top, but it does have competitors like Oaken Financial.
They also each have appealing interest rates. For example, Oaken Financial offers 5.75% for a 1-year GIC compared to 5.45% with EQ Bank. And Oaken requires a minimum investment of $1,000 for its GICs (as compared to EQ Bank's $100). This means EQ Bank comes out ahead on both points if you want consistently high-interest rates and no fees for both your non-registered/registered savings and GIC accounts.
Signing up for EQ Bank
As a fully digital bank, you can only join EQ Bank via your computer or the mobile app. You must be a Canadian resident, meet your province's age of majority and have a Social Insurance Number. In December of 2022, EQ Bank officially launched in Quebec.
The first step is to set up your email and password, after which you'll be asked for more detailed information and will need to provide your SIN number and occupation. EQ Bank then does a soft credit check to confirm your identity. Note that because it's a "soft" credit check your credit score will not be affected.
Once your identity is confirmed you can go on to set up linked bank accounts. To confirm your linked bank accounts EQ Bank will send several tiny (under $1) deposits to your external bank accounts to confirm they belong to you. Once confirmed, you can transfer money into your EQ Bank account.
Though filling out the initial information form takes only minutes, it can take on average between five to seven days to set up an external bank link and receive funds into your EQ Bank. Once set up, however, funds should only take about two days on average to arrive in your EQ Bank Savings Plus account.
EQ Bank FAQs
Final call: Should you use EQ Bank?
EQ Bank is a great option for Canadians willing to embrace streamlined services for superb interest rates. It's ideal for clients who don't need to have all their financial accounts with a single institution and don't consider it a hassle to manage multiple accounts between different banks. It's important not to approach EQ Bank as though it will be your only financial institution because you will need to have an alternate bank for things like quick cash withdrawals and investments.
Start saving with EQ Bank
* Interest is calculated daily on the total closing balance and paid monthly. Rates are per annum and subject to change without notice.
EQ Bank GICs: Rates are calculated on a per annum basis and are subject to change at any time.