A lot of people may be unfamiliar with the term "neobanking." What is it?
In simple terms, a neobank is an online digital bank. The benefit of banking with a neobank compared to a traditional financial institution is we don't have the thousands of employees a major financial institution has or the thousands of corporate commercial offices across Canada and the rest of the world that these other big companies have. That's how we're able to reward our customers by doing everything online, offering them no fees on their banking services and offering them cash back on all purchases.
Unexpected vet bills don't have to break the bank
Life with pets is unpredictable, but there are ways to prepare for the unexpected.
Fetch Insurance offers coverage for treatment of accidents, illnesses, prescriptions drugs, emergency care and more.
Plus, their optional wellness plan covers things like routine vet trips, grooming and training costs, if you want to give your pet the all-star treatment while you protect your bank account.
Get A Quote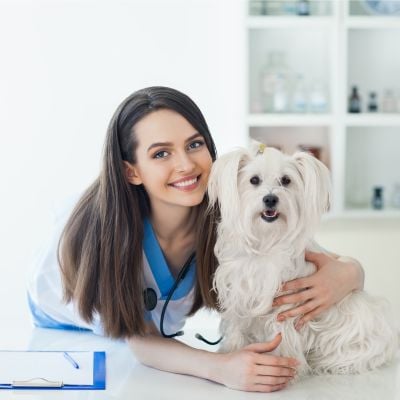 You started your career working for one of Canada's big banks. What is it you saw in that business that made you want to disrupt it?
I've done everything from the entry-level teller position all the way up to a financial and investment advisor. People would attempt to see me on a daily, weekly, monthly basis in order to get a loan just to pay for something small, such as a car tire replacement, an emergency medical bill and things of that nature.
Unfortunately, I was working in a lower-income area and I didn't have the authority to either approve or decline loans. As the advisor, I would just put the information in the system, it would go to our back office adjudication team, and they would either approve or decline. For those individuals who were declined, I would see them go to the payday lending shop in our same plaza to get that $300 payday loan just to fix their cars.
If you're unfamiliar with that industry, payday lenders charge interest rates well over 300%, which could ultimately leave individuals trapped in a cycle of debt. As the advisor, I saw the financial quality of their health deteriorating over time, to the point where they were getting a payday loan from one institution just to pay off the loan from another institution. They were sucked in that lifecycle of debt, unfortunately, and there was nothing I could do about it.
Is that what inspired your original plans for Hutsy?
That definitely was one of the major inspirations for Hutsy. Digging into this further, I saw that 45% of Canadians were living paycheque to paycheque according to a 2017 report. About two million Canadians were using payday lending services annually and over 125,000 Canadians were filing for insolvency services annually. And by insolvency I mean consumer proposals and bankruptcies.
And no big player was really doing anything to help these individuals out. From my understanding working for the banks, they really only cared about individuals who were putting money into their mutual fund portfolios or GIC portfolios, or getting out real estate mortgage loans for them. Ultimately, that is one of the big reasons we decided to start Hutsy.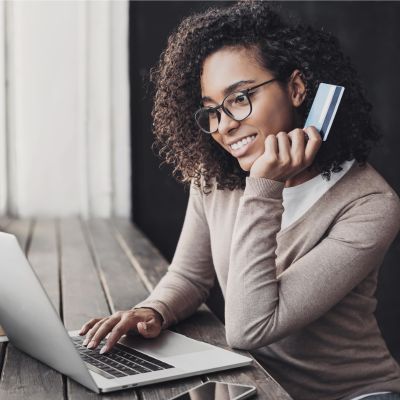 A lot of Canadians don't realize they have options outside of the big banks. What's your advice for them?
We do recommend exploring your options. Just because five banks control 95% of assets under management here in Canada doesn't mean that you necessarily have to pick one of them. There are always alternative options. Look at our neighbours in the United States: There are over 4,000 different banks and neobanks in the United States. We want to really spread that market open in Canada as well. And that's why we're offering differentiated services such as no-fee chequing accounts. That's why we're offering debit cards that build credit and insolvency services as well.
As I mentioned earlier, 125,000 Canadians are using bankruptcy or a consumer proposal annually. But what a lot of people fail to understand is that if you fall into that category, yeah, you'll clear off your debts … but you will not be able to get any sort of credit for the next five to six years of your life. With our debt management program … let's say we have an individual that has $10,000 in unsecured debt, they have three different creditors, their total interest rate is well over 200%, they have about seven months to pay that off. And that $10,000 turns into about $20,000.
Where Hutsy comes into play with our debt management product is we're a licensed collections agency; we negotiate a rate with your creditors. The creditors will still get their money back, but at a 0% interest rate. And we would extend the payment over a period of time. It's a win-win situation for all parties.
Why isn't the Canadian marketplace already occupied by thousands of options like there are in the U.S.?
That's a question I ask myself every day. So of course in the banking space, there's a ton of different players in the space. When it comes to loans, there's a ton of different people offering loans. But in the insolvency space, there's a ton of micro players, but nobody that has a firm stronghold on the market. Us being a neobank, being able to service thousands, even millions of people … being able to provide these services, we think that's where our bread and butter will be. And that's what will truly differentiate us from all of the other banks and the Canadian ecosystem.
What are Hutsy's next steps?
Our next step for the business is launching … we're hoping for a launch between July and August of this year. We've been getting more signups, more inquiries, more people reaching out to us than we anticipated. We have a small team right now and we don't have the human capital to really serve everyone, so the next steps are to hire some great, talented people. And also to raise another round of venture capital funding in between to further expand on what we're doing to expand our engineering team, and further develop our technology and build brand awareness and brand equity for Hutsy financial.
This interview has been edited for length and clarity.
More from Money.ca
Sponsored
Trade Smarter, Today
With a wide variety of investment chocies, CIBC Edge makes it easy for you to trade how you want, when you want.