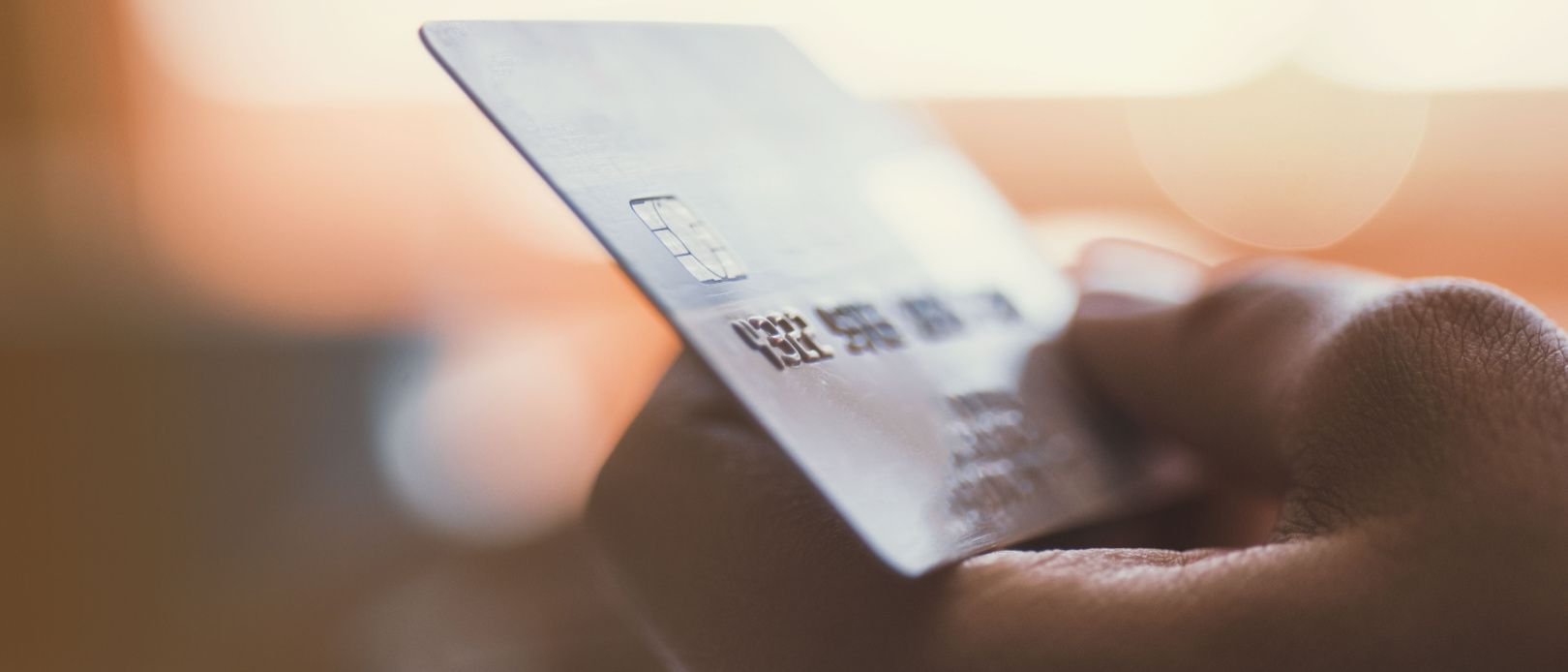 Best secured credit cards in Canada for 2023
Creative Lab / Shutterstock
🗓️
Updated: November 21, 2023
We adhere to strict standards of editorial integrity to help you make decisions with confidence. Please be aware that some (or all) products and services linked in this article are from our sponsors.
We adhere to strict standards of editorial integrity to help you make decisions with confidence. Please be aware this post may contain links to products from our partners. We may receive a commission for products or services you sign up for through partner links.
If you're new to Canada, rebounding from bankruptcy, or eager to rebuild your credit, secured credit cards are the gateway to financial independence. Below, you'll find the best secured credit cards in Canada, and even further down, we'll help you compare key features like interest rates, security deposits and additional perks.
Discover the card that aligns perfectly with your journey towards a stronger credit future and learn everything you need to know to make an informed decision.
3 best secured credit cards in Canada
Features
Neo Secured Credit Card
Home Trust Secured Visa Card
Capital One Guaranteed Secured Mastercard
Annual fee
$0/$59
$0
$59
Interest rate
19.99%-29.99%
19.99%
19.80%
Minimum deposit
$50
$500
$75-$300 (they decide)
Maximum deposit
$10,000
$10,000
Not specified, but $1,000 is in their conditions
Pros
Cashback rewards
Low minimum deposit
Reports to credit bureau (TransUnion)
Graduation path

No annual fee option
Reports to credit bureaus
Visa benefits
Graduation path

Guaranteed approval
Reports to credit bureaus
MasterCard benefits
Security deposit refund

Cons
Annual fee
Limited acceptance

High interest rate
Limited benefits
Monthly inactivity fee

Annual fee
Limited credit limit increase
No rewards

Eligibility criteria
Canadian resident
Age of majority
Not in bankruptcy

Canadian resident
Age of majority
Not in bankruptcy

Canadian resident
Age of majority
Not in bankruptcy

Upgrade path
Yes
Yes
Not specified, but Capital One offers 5 other credit cards
Read review
Neo Secured Credit Card review
Home Trust Secured Visa Card review
Capital One Guaranteed Secured Mastercard review
Apply
Get started
Get started
Get started
Neo Secured Credit Card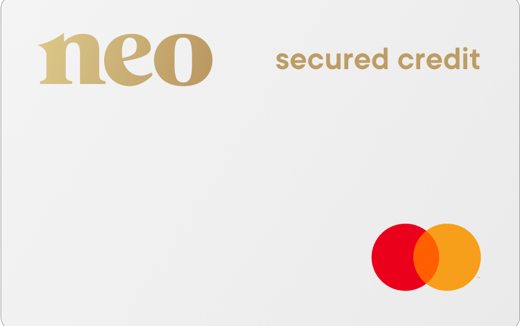 Details
Annual fee: $0
Interest rate: APR ranges from 19.99% to 29.99%
Minimum deposit: $50
Maximum deposit: $10,000
Eligibility criteria: Must be a Canadian resident and of the age of majority in your province or territory.
Upgrade possibility: Yes, to a premium plan with additional benefits and higher cash back rates.
Extra info: Real-time notifications and insights on spending, no hard credit check (except in Quebec) and the ability to adjust the credit limit based on the security deposit.
Pros and cons
Pros
Cash back rewards: Earn up to 5% cash back on purchases with partners, with a guaranteed minimum of 0.5% cash back.
Low minimum deposit: $50 minimum security deposit.
No annual fee
Instant approval: Guaranteed approval, great if you have poor or no credit history.
Cons
High-interest rates: APR can be as high as 29.99%.
Limited credit bureau reporting: Only reports to TransUnion, not Equifax.
Cash advance fees: Ranging from 22.99% to 31.99%.
Foreign transaction fee: 2.5% fee on foreign transactions.
Home Trust Secured Visa Card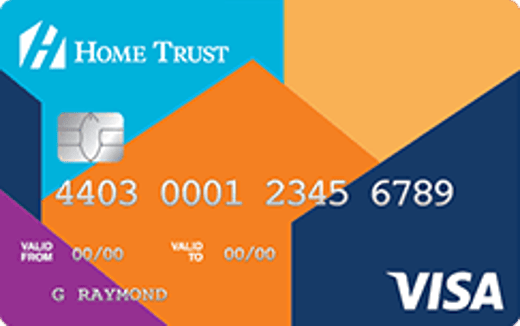 Details
Annual fee: $0
Interest rate: 19.99%
Minimum/maximum deposit: Set your own credit limit between $500 and $10,000
Eligibility criteria: A credit score in the 300 to 579 range.
Upgrade path: You can upgrade to the annual fee version to reduce your interest rate to 14.90%.
Extra info: Your application could be declined due to factors like insufficient income or a history of missed payments, but generally, Home Trust has a high approval rate.
Pros and cons
Pros
Reports to both Equifax and TransUnion, aiding in credit building.
High approval rate, even for those with poor credit or recovering from bankruptcy.
Lower foreign transaction fee of 2%.
Cons
No rewards or significant perks.
A monthly inactivity fee of $12 if the card is not used for 12 months.
Capital One Guaranteed Secured Mastercard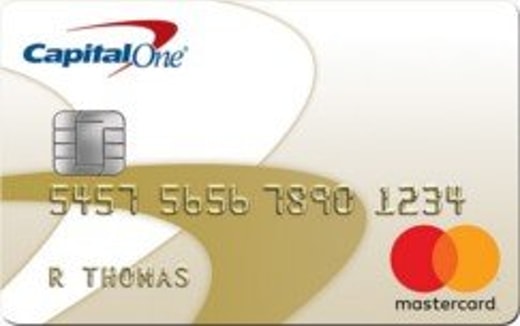 Details
Annual fee: $59
Interest rate: 19.8% on purchases, cash advances and balance transfers.
Minimum/maximum deposit: Security deposit of either $75 or $300 is required.
Credit limit: Starts at $300 or more, depending on the application details.
Eligibility criteria: No minimum annual income required, but applicants cannot have a current Capital One account, must not have applied for a Capital One card in the last 30 days and not have had a Capital One account in good standing within the last year.
Upgrade path: Not explicitly mentioned, though there is the Capital One Low Rate Guaranteed and Capital One Guaranteed card that may not require a security deposit.
Pros and cons
Pros
Guaranteed approval: Ideal for individuals with bad credit history, as approval is almost certain.
Credit building: Reports to both credit bureaus, aiding in credit score improvement.
Security deposit refund: Deposit is fully returned upon closing the account and paying off the balance.
Cons
Annual fee: Higher than some other secured cards at $59.
Limited credit limit increase: The initial credit limit is relatively low and you might have to show good habits over a longer period of time.
No rewards or perks: Lacks cash back or points rewards.
How we chose the best secured credit cards in Canada

+

Money.ca adopts a thorough and objective methodology specifically for reviewing secured credit cards in Canada. Our rating system, which assigns scores from 1 to 5 in tenths, is based on a set of criteria particularly relevant to secured cards. This approach ensures that the ratings accurately reflect the value and suitability of each card for individuals looking to build or rebuild credit. The criteria for secured cards include factors such as Annual Percentage Rate (APR), annual fees and foreign transaction fees, which are crucial for users who are focused on cost-effectiveness and budget management. Additionally, aspects like a card's security features, customer service quality, and a card's acceptance both domestically and internationally are also considered, as these are vital for ensuring a convenient and safe user experience.

Money.ca's ratings are independent and unbiased, unaffected by any business relationships. This impartiality ensures that the ratings genuinely represent the card's features and benefits. The process involves regular updates and communication with credit card issuers to keep the information current and accurate. When offer details change, Money.ca's editorial team promptly revises their content, ensuring that readers always have access to the most recent and relevant information. This meticulous approach in evaluating secured credit cards helps consumers make informed decisions, especially those who are new to credit cards or are in the process of rebuilding their credit history.
What is a secured credit card?
A secured credit card is a financial tool designed for individuals with no or poor credit history. It requires a cash deposit as collateral, which typically sets your credit limit. This type of card is easier to obtain than unsecured cards and is an effective way to build or rebuild credit history.
How does a secured credit card work?
A secured credit card works by requiring a deposit upfront, which usually determines your maximum credit limit, acting as security for the issuer. You use the card like any other credit card, and timely payments help build your credit score. If you default, the issuer can use the deposit to cover the debt.
13 factors to consider when choosing a secured credit card in Canada
1.

Deposit requirement: Look for a card with a deposit that fits your budget. Some cards require as little as $50, while others may ask for several hundred dollars. The deposit will typically be your max credit limit.

2.

Interest rates: Compare the interest rates for purchases and cash advances. Lower rates are preferable, especially if you might carry a balance.

3.

Annual fees: Some secured cards charge annual fees. Decide if a fee is worth it for you, considering any additional benefits the card may offer (lower interest rate, rewards, etc).

4.

Credit bureau reporting: Ensure the card reports to major credit bureaus in Canada, like Equifax and TransUnion—crucial for building your credit history. If the card only reports to one, it may affect your overall credit building because some lenders will look at one bureau and not the other.

5.

Additional benefits: Look for cards offering perks like cash back, insurance coverage, or low foreign transaction fees. These extras can add value to your card. Ask yourself what will benefit you the most.

6.

Eligibility requirements: Check if there are specific eligibility criteria, such as income requirements, citizenship, or restrictions related to bankruptcy history.

7.

Brand recognition: Opt for cards from recognized brands like VISA, Mastercard, or American Express for wider acceptance and reliability.

8.

Minimum and maximum security deposit requirements: Understand the minimum and maximum limits for the security deposit. This flexibility should align with your credit building goals.

9.

Graduation path to an unsecured card: Ask if the card offers a transition to an unsecured card with responsible usage. It's a significant milestone in credit building.

10.

Foreign transaction (FX) fees: Worth considering if you plan to use the card abroad or for international purchases.

11.

Application process: Some cards may offer instant approval, while others might take longer. Don't apply to multiple cards at the same time as this could hurt your chances of acceptance (and your credit score).

12.

User reviews: Check user reviews, especially on platforms like Reddit, to gauge real-world experiences.

13.

Opportunities to increase your credit limit: Find out if there are options to increase your credit limit over time, which is helpful for your credit utilization ratio and ultimately your credit score.
How to apply for a secured credit card in 8 steps
Applying for a secured credit card in Canada typically involves the following steps:
1.

Research and compare: Start by researching different secured credit cards. We've listed the best ones above, many banks don't currently offer secured cards (see more below). Compare their features, fees, interest rates and benefits. Use online resources, user reviews and sites such as money.ca to gather information.

2.

Check eligibility: Ensure you meet the eligibility criteria for the card you're interested in. This usually includes being the age of majority in your province, having a Canadian address and sometimes specific income or employment requirements.

3.

Gather necessary documents: You'll need proof of identity (like a driver's license or passport), proof of address (like a utility bill) and financial information (like bank statements or pay stubs).

4.

Fill out the application: Apply online (just click on the apply buttons above), or by phone, or in-person at a bank branch, depending on the issuer's process. Fill in all required information accurately to avoid delays.

5.

Submit deposit: If approved, you'll need to provide the security deposit, which sets your credit limit. This can usually be done via a bank transfer or a cheque.

6.

Wait for approval: After submitting your application and deposit, there will be a processing period. The time frame varies by issuer but is generally quick.

7.

Activate your card: Once you're approved and you receive your card by mail, follow the issuer's instructions to activate it. This might involve calling a number or activating it online.

8.

Start using the card: Begin using your card for purchases and make sure to pay your bills on time to start building your credit. You can use it for monthly subscriptions like streaming services and online purchases, too.
Remember, each credit card issuer may have slightly different processes and requirements, so it's important to read the specific instructions provided by the issuer of the card you choose.
Pros and cons of a secured credit card
Secured credit cards offer a mix of advantages and drawbacks, especially for those looking to build or rebuild their credit. Here are the key pros and cons.
Pros
Credit building: They're an excellent tool for building or rebuilding credit. Responsible use, including timely payments, is reported to credit bureaus, positively impacting your credit score.
Easier approval: Since they're backed by a security deposit, secured cards are much easier to get approved for, even with a bad credit history or no credit history at all.
Controlled spending: The credit limit is typically set by the amount of your deposit, helping you manage spending and avoid accumulating large debts.
Upgrade opportunities: Many secured cards offer the possibility to graduate to an unsecured card after demonstrating responsible usage over time which can be faster than other credit building programs.
Global acceptance: Secured cards from major brands like Visa or Mastercard are widely accepted, just like traditional credit cards.
Cons
Security deposit: You need to provide a cash deposit upfront, which can be a hurdle if you don't have the cash.
Lower credit limits: The credit limits are often tied to the amount of your deposit, limiting the potential of your card.
Fees and interest rates: Secured cards may come with higher, variable interest rates and additional fees, including annual fees, which can add to the cost of using the card.
Limited rewards and perks: They often lack the rewards or perks that many unsecured cards offer, like cash back, points, or travel benefits.
Risk of debt: While the deposit reduces the risk for the issuer, there's still a risk of falling into debt if balances are not paid in full, leading to high-interest charges.
12 tips when using a secured credit card
Pay on time: Always pay your credit card bill on time. Late payments can negatively impact your credit score (yes, even if it is your money).
Keep your balance low: Maintain a low balance relative to your credit limit. Aim for a credit utilization ratio under 30% to positively affect your credit score. For example, if your limit is $1,000, try not to carry more than $300 (30%).
Pay in full when possible: Try to pay off your entire balance each month to avoid interest charges and reduce the risk of debt accumulation.
Use the card regularly: Regular activity is important. Use the card for small, manageable purchases to ensure that the card issuer reports positive activity to the credit bureaus. We recommend subscription services like Netflix, Amazon, Spotify, or anything that charges a small amount that's easy to pay off.
Monitor your credit score: Regularly check your credit score to track your progress and understand the impact of your credit habits. You can do this for free with Equifax and TransUnion, or even your bank.
Budget wisely: Plan your expenses and stick to a budget to avoid overspending with your secured card.
Avoid additional cards: Stick to one secured card while you're building credit. Managing multiple cards (or other users of your cards) can be challenging and may lead to high debt levels.
Understand terms and fees: Be fully aware of all the terms, fees and interest rates associated with your card to avoid costly mistakes.
Graduate to an unsecured card: After 12 months of responsible use, explore options to upgrade to an unsecured card—a positive step in your credit building journey.
Don't close the card prematurely: If there are no fees for inactivity, keep your secured card open even after you get an unsecured card because closing it can shorten your credit history and potentially lower your credit score.
Avoid cash advances: Steer clear of cash advances due to their high fees and interest rates. They can quickly lead to expensive debt.
Seek financial advice if needed: If you're unsure about managing credit or debt, don't hesitate to consult with a financial advisor for personalized guidance.
By following these tips, you can use your secured credit card as an effective tool to build a strong credit history and lay the foundation for a healthy financial future.
Secured vs. unsecured credit cards: What's the difference?
| Feature | Secured credit cards | Unsecured credit cards |
| --- | --- | --- |
| Collateral | Require a cash deposit as collateral. | No collateral or deposit required. |
| Approval criteria | Easier to obtain, ideal for bad or no credit history. | Requires good to excellent credit history for approval. |
| Credit building | Used to build or rebuild credit; activity reported to credit bureaus. | Helps in building credit, with a stronger focus on maintaining or enhancing credit score to unlock better credit cards. |
| Credit limits | Generally lower, tied to the deposit amount. | Higher limits, based on creditworthiness and income. |
| Rewards and perks | Fewer rewards and perks, if any. | Often offer rewards like cash back, travel points, insurance coverage, discounts and other benefits. |
| Upgrade opportunities | Potential to graduate to an unsecured card with responsible use. | You can switch your credit cards anytime but you may need higher income levels or a better credit score. |
| Risk factors | Deposit at risk in case of default, but lower risk of accumulating unmanageable debt. | Higher risk of debt accumulation without proper use; no deposit at risk. |
In summary, secured credit cards are a stepping stone for those looking to establish or repair credit, requiring a deposit for security and typically offering lower credit limits. Unsecured cards, on the other hand, are geared toward individuals with established credit histories, offering higher limits and rewards but requiring higher credit scores for approval.
Secured vs prepaid credit cards: What's the difference?
| Feature | Secured credit cards | Prepaid credit cards |
| --- | --- | --- |
| Quick summary | Function like traditional credit cards, allowing borrowing up to a set limit. | Operate like debit cards, using preloaded funds without borrowing. |
| Credit building | Help build or improve credit score; activities reported to credit bureaus. | Do not contribute to credit history; activities not reported to credit bureaus. |
| Deposit | Require a refundable security deposit, determines credit limit. | No deposit required; spending limit is the amount of money loaded onto the card. |
| Fees and interest | May have annual fees and interest on carried balances. | No interest charges, but may have fees like activation or reloading fees. |
| Spending limit | Credit limit typically set by the amount of the deposit. | Spending limited to the preloaded amount; no credit is extended. |
| Risk of debt | Potential risk of debt accumulation if balances aren't paid in full. | No risk of debt accumulation; only existing funds are used. |
Secured credit card FAQs