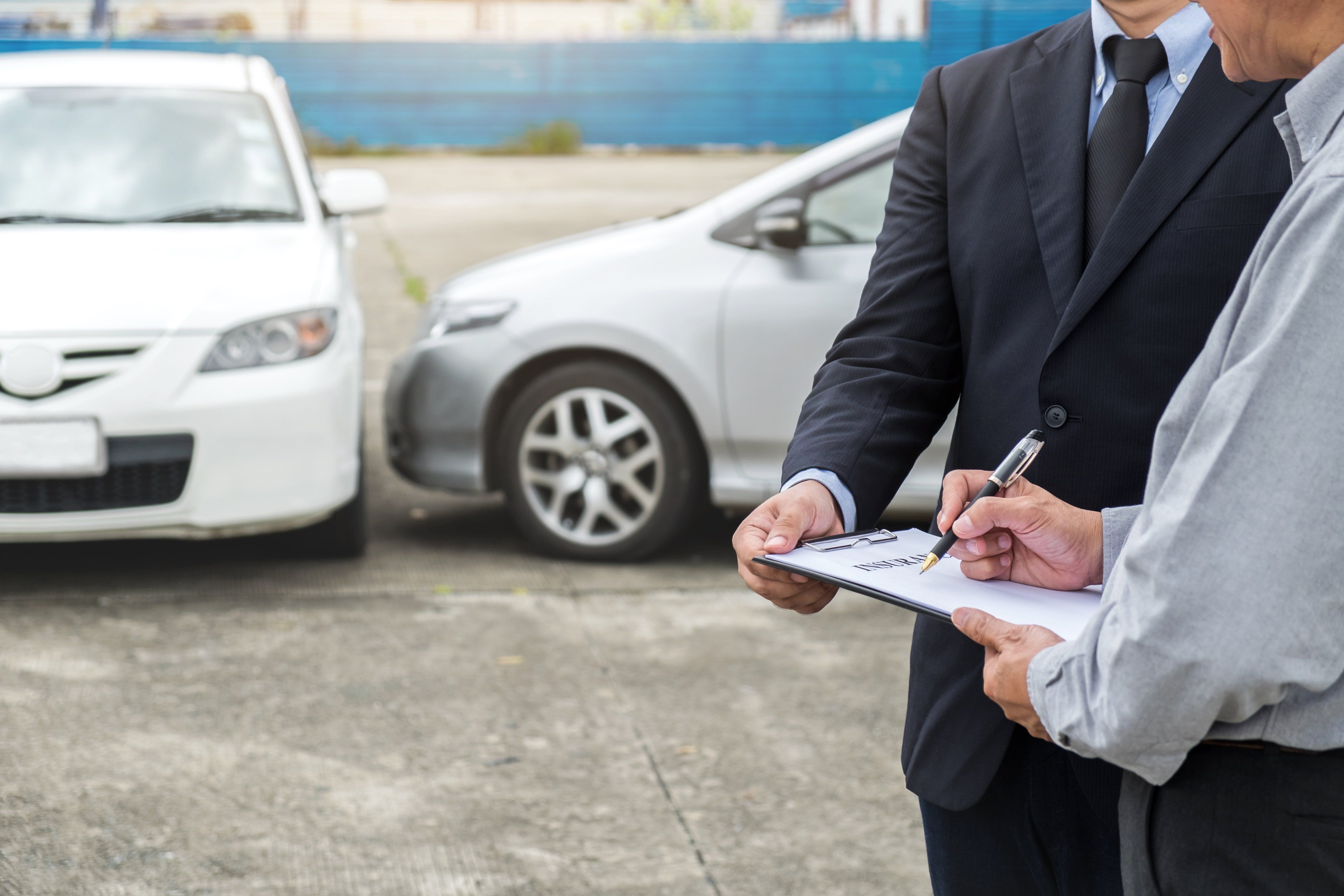 Types of insurance: A guide For Canadians
We adhere to strict standards of editorial integrity to help you make decisions with confidence. Please be aware that some (or all) products and services linked in this article are from our sponsors.
We adhere to strict standards of editorial integrity to help you make decisions with confidence. Please be aware this post may contain links to products from our partners. We may receive a commission for products or services you sign up for through partner links.
Editor's note
Advertisers are not responsible for the contents of this site including any editorials or reviews that may appear on this site. For complete and current information on any advertiser product, please visit their Web site.
Life can be unpredictable so it's wise to be prepared with the right insurance. Find out what you need and where to get it in this comprehensive guide.
If there's anything we can take away from the crazy events of 2020 so far, it's that we have no idea what the future holds. From the wildfires that raged through Australia to the emergence of a worldwide pandemic, we've been given stark reminders that our property and health are more vulnerable than we realize. Although we have limited control over how life unfolds, various types of insurance coverage can at least alleviate much of the financial worry that comes with an unexpected accident, illness, or other adversity.
To help you make smart decisions about which sorts of coverage you might need, we've put together this comprehensive guide to the insurance products in Canada – including home, auto, life, mortgage, travel and disability insurance – as well as why, when and how to purchase each type of policy.
Auto insurance
To legally drive a vehicle anywhere in Canada, you must have a valid auto insurance policy. There are three types of auto insurance coverage, and each one protects you financially in slightly different ways:
Third-party liability insurance covers you against any damage or injury you cause to another vehicle or individual while driving;
Collision insurance covers damage to your own vehicle from an accident, even if it doesn't involve another vehicle, such as hitting a wall or pole in an indoor garage;
Comprehensive insurance covers damage to your vehicle from reasons other than a collision, such as vandalism, flying objects, fire, theft, etc.
Where to buy auto insurance
You can buy a policy directly from a specific auto insurance provider, or you can use an independent broker or online search platform so you can easily compare rates from several different providers at once to save you time and money. For this reason, we like InsuranceHotline.com, which allows you to compare rates online for dozens of providers in mere clicks. Read more about the best car insurance companies in Canada.
Why get auto insurance?

+

For one, third-party liability coverage is mandatory in Canada. If you're caught driving without coverage, you could be fined up to $50,000, your car could be impounded, and your driver's license suspended. Also, if you get into an accident and you don't have this type of coverage, the other party can sue you for damages (to their vehicle and their health). These damages could ruin you financially. As such, most experts recommend purchasing third-party liability coverage of $1 to $5 million.

While collision and comprehensive insurance are not mandatory, a vehicle is one of the most valuable items you will ever own, so it makes sense to protect yourself against the costs to replace or repair it due to theft or damage.

When to get auto insurance?

+

It's best to get auto insurance as soon as you have a driver's license. Even though teens are automatically covered on a parent's policy (assuming they live under the same roof), it's beneficial to add children to the policy so they can start building up a good driving record. Your driving record is one of the main factors (in addition to type of vehicle, your age, and where you live) insurers use to determine auto premiums. If you can show you've had coverage for many years without any accidents or claims, it will shave thousands of dollars off your insurance bill when you eventually get your own vehicle.

New drivers who live on their own and don't have a vehicle could consider taking out a membership with car-sharing service, even if they don't plan to use it much since the insurance will be cheaper. It will also help build up a driving record.

Obviously, once you own a vehicle you'll need to purchase third-party liability insurance. You should also get collision and comprehensive coverage unless you're driving a clunker that would make a claim more expensive (due to the subsequent rise in premiums) than the car's value.
Home insurance
Home insurance is a type of insurance that protects your belongings and the property where you live against accidental damage, theft or loss. Also called property insurance, the kind of coverage you get depends on whether you rent or own your home.
Tenant's insurance covers the contents of the apartment, condo or house that you rent – in other words, your possessions. It also covers you for personal liability if someone is injured at your place of residence;
Comprehensive or "all-perils" home insurance covers your possessions, personal liability, as well as the home or condo unit itself.
Where to buy home insurance
It can be a good idea to bundle your home and auto insurance together since providers will likely give you a discount if they underwrite both policies. Of course, it doesn't hurt to shop around for better rates, which you can do quickly and conveniently using online search platforms, such as InsuranceHotline.com, or providers such as APOLLO and Square One Insurance. Read more about the Best Home Insurance in Canada for more tips and info on property insurance providers.
Why get home insurance?
Home insurance is not mandatory in Canada. However, if you're applying for a mortgage, your bank or lender will often require you to hold an active home insurance policy. Plus, as with most types of insurance, you'll be glad to have it if a disaster strikes. It protects your most valuable possession – your home.
It's amazing how much destruction can come from a fallen tree branch, which I found out first-hand a couple of years after moving into my Toronto home. It not only took out the power lines but also a good chunk of our porch roof and eaves, not to mention the front yard landscaping we had put in just months before. Fortunately, our insurance covered all the repairs (minus the deductible).
Even if you aren't a homeowner, a fire could not only destroy all your possessions but also force you to find temporary accommodations while your rental unit is repaired. A tenant's policy will pay to replace your belongings and provide emergency living expenses as well.
Furthermore, a home or tenant's policy may also insure you against theft or loss of property from another location – for example, a stolen laptop while traveling. Of course, any claims you make could raise your premiums so, depending on the value of the item, you could be better off just absorbing the replacement cost yourself.
When to get home insurance?
You should get some kind of property insurance as soon as you move out of the family home. Even if you don't own anything of value, the liability coverage alone is worth it.
Obviously, once you own a home, you'll want to not only insure its contents but the property itself. Most comprehensive policies will cover all types of accidental damage, other than earthquakes or floods. Experts advise adding extra coverage to the policy, called a rider, for sewer backup – especially if you have a finished basement.
Similarly, check the limits on your policy as you may need to add coverage for specific items of value, such as electronics, jewelry, artwork or collectibles.
Life insurance
This type of insurance provides financial assistance to your loved ones when you die. You pay monthly premiums on the policy and, if you die during the coverage period you choose, your beneficiaries receive a lump-sum death benefit. There are two main types of life insurance:
Term life insurance covers you for a specific term, usually between 5 to 30 years, and your premiums are fixed for the duration of the term. While premiums are cheaper for shorter terms because you are less likely to die during the coverage period, the costs also increase with age so it may be more economical to lock in your premium for a longer term.
Permanent life insurance covers you indefinitely, so long as you continue to pay your premiums. It is much more expensive than term life insurance, as it is guaranteed to pay out a benefit upon your death.
Where to buy life insurance
As with other types of coverage, you can purchase life insurance directly from an insurance company, through a broker who deals with multiple insurance providers, or using an online search platform to compare rates from the top life insurance companies in Canada. But if you want to cut to the chase and get life insurance ASAP, PolicyMe is likely your fastest route. It takes just about 15 minutes to fill out an online application and you will receive an instant decision instead of waiting weeks with most other companies. Plus, most people don't require a medical exam, and on average, PolicyMe's rates are roughly 10% – 20% lower than other insurers in Canada.
Learn more about PolicyMe
Why get life insurance?
If you have dependents (such as a spouse or children) who rely on your income, a life insurance policy will help pay their expenses and maintain their lifestyle if you die. Without life insurance, your loved ones may need to sell the family home or find a cheaper place to live, relocate to find better-paying work, forgo educational opportunities or take on large amounts of debt.
On the other hand, if you have no dependents, or if you already have enough assets accumulated – including property, savings and investments – to cover your family's needs even if you aren't there to help provide for them, you probably don't need life insurance.
When to get life insurance?
It's always cheapest – and easiest – to buy life insurance when you are young and healthy. In other words, the sooner the better. If you develop any kind of chronic health condition, it can be more difficult to be approved for coverage. But once you are covered, your policy will remain in place at the same cost for the duration of the term unless you stop paying your premiums on time.
If you're wondering if providers are still issuing life insurance during the coronavirus pandemic, they are – although they will likely defer coverage if you are currently ill.
Mortgage insurance
When you take out a mortgage, your lender will offer you mortgage insurance that will cover any outstanding balance on your mortgage should you die before you finish paying it off.
Where to buy mortgage insurance
We like the mortgage protection insurance offered by PolicyAdvisor Life Insurance, which offers a unique combination of term life and mortgage insurance. It's essentially a term life insurance policy, but with a term that matches the length of your mortgage amortization period, and coverage equal to the full amount of your mortgage. PolicyAdvisor Life Insurance has partnered with Canada's 25+ best insurance companies to create one of the country's largest marketplaces for mortgage protection insurance. You can compare rates using its online tool.
Learn more about PolicyAdvisor Life Insurance
Issuance of coverage is subject to underwriting by the respective insurance company. The final insurance premium is established and insurance coverage offered by the insurance company only after underwriting is completed.
Why get mortgage insurance?
Obviously, there's no need for mortgage insurance unless you have a mortgage. But, even if you do have a mortgage, you may not need this type of coverage if your spouse can afford to carry the mortgage payments on his/her own, or if you already have adequate life insurance.
In fact, there are arguments to be made that term life insurance is the way to go even if you just want enough coverage to pay down the mortgage. First, term life insurance is usually cheaper than mortgage insurance.
Second, the benefit payable with mortgage insurance decreases as you pay down your balance since the policy pays off only the remaining mortgage owing to your lender at the time of your death. However, with term life insurance, the death benefit never changes.
So, if you bought $500,000 in coverage, that's what the benefit will remain, regardless of the remaining mortgage amortization. Finally, your designated beneficiaries – not your lender – will receive that money, offering them the flexibility to use it as they choose.
When to get mortgage insurance?
If you can't get coverage for term life insurance, mortgage insurance can be a good alternative.
Travel insurance
More accurately described as travel health insurance, this type of coverage will not only pay for any emergency medical care you receive while on a trip outside of Canada, but also for any accommodation or change in travel arrangements due to illness.
Where to buy travel insurance
Your travel agent or operator may offer you insurance, but not necessarily at the best rates. Use an online platform like InsuranceHotline.com to get quotes from dozens of providers at once.
Alternatively, you can also look at getting one of the best credit cards in Canada for travel insurance. Many credit cards include travel health insurance if paid for your trip with that card.
Why get travel insurance?
Canadian public health insurance is not valid outside of Canada, and the Canadian government will not pay for your medical bills if you have an illness or accident suffered abroad.
Even if you're traveling within Canada's borders, having emergency medical coverage is essential. You'll likely be covered for some of the same services insured by your home provincial plan, but depending on where you're visiting, other services may not be covered (e.g. ambulance, hospital transfer, prescription drugs, transportation back to your home province, and procedures not currently approved by your home plan).
You'll also likely be charged for any medical bills incurred in Quebec, which requires up-front payment from non-residents. That's why having at least $1 million in emergency medical coverage is crucial, even if you're not leaving Canada.
When to get travel insurance?
If you're traveling for any reason – especially if it's a U.S. destination – you need some kind of travel insurance. If you end up in the hospital for any reason, even for a simple test, you could end up owing tens or even hundreds of thousands of dollars in medical bills.
If you have coverage through a workplace policy or credit card, find out what the limits are. It may still be wise to purchase separate coverage.
Tenant insurance
Even though your landlord has insured the apartment or condo you live in, this coverage doesn't extend to you or your personal belongings. If you rent a property you should get tenant insurance or rented condo insurance (also referred to as renters insurance) to cover your personal items in case of damage, theft or loss. This insurance also covers you for personal liability and often will cover living expenses if you have to stay elsewhere while your home is under repair.
Where to buy tenant insurance
Tenant insurance is available from many providers who also offer home and auto insurance. Check out InsuranceHotline.com to start your search with quotes from multiple providers, and compare what you find with what's available through APOLLO and Square One Insurance. Often coverage from different providers only varies by a few dollars per month, so it's worth doing some research to find a plan that's customized exactly to cover your insurance needs.
Why get tenant insurance?
Basically, getting tenant insurance comes down to peace of mind. Once you're insured, you'll know that if something goes wrong — a fire, flood or break-in, for example — you won't have to spend money to replace all your damaged/missing things. You also won't have to worry if someone comes over to your place and gets injured, or if you have to live somewhere else while your new home is under repair for some reason.
When to get tenant insurance?
It's best to have tenant insurance in place soon as you move into a new apartment or condo, that way you're covered right away in case something goes wrong.
It's worth it to do a walk-through of your rented home and tally up the costs of all of your belongings. You may find that it would be more expensive to replace everything than you originally thought. Tenant insurance is relatively inexpensive, but will go a long way to helping you replace your possessions, if you ever should need it.
Learn more about APOLLO Renter's Insurance
Condo insurance
Much like when you go to buy a home, if you're a condo owner you should also get condo insurance for your property. Both homeowner and condo insurance cover your personal belongings/contents of your residence, plus your legal liability. If, for example, your condo floods and water drips down from your unit into the one below, you don't want to be on the hook for the cost of those repairs. Condo insurance usually also covers any upgrades you've made to your unit as well.
Where to buy condo insurance
Just like with home insurance, it's a good idea to check multiple providers to see if you can get a bundle on your condo and auto insurance. After all, it's always easier to deal with one provider instead of several. Start with InsuranceHotline.com to get an idea of what's out there, and don't forget to check out Square One and APOLLO's condo insurance offerings as well.
Why get condo insurance?
Condo insurance is similar to homeowner's insurance: While it's not mandatory your mortgage lender will more than likely require it. In any case, you'll want to be covered in case the worst happens. It could cost you tens of thousands of dollars to replace your belongings, and repairs to a neighbouring unit don't come cheap.
When to get condo insurance?
You should get condo insurance as soon as you have found a place to purchase and you start the mortgage process. Your mortgage provider likely won't lend you money without it, and you should be covered as of day one of moving into your new place.
Disability/critical illness insurance
Disability insurance provides coverage against lost income due to an illness or accident. Long-term disability insurance will replace a percentage of your monthly income, up to a cap, if you are unable to work. Some types of coverage will only pay out if you can't perform any type of work, while better coverage will pay out even if you're only unable to perform your usual job. There's also critical illness insurance, which pays a lump-sum benefit to policyholders battling a serious illness or disease, such as cancer.
Where to buy disability/critical illness insurance
PolicyAdvisor can help you find a critical illness or disability insurance plan that fits your needs, so you can protect yourself and your loved ones.
PolicyMe also offers its own critical illness insurance directly to consumers. Most Canadian insurance companies cover around 30 different conditions. PolicyMe covers 44.
For disability insurance, we also like InsuranceHotline.com for the convenience and speed of comparing coverage with Canada's top insurers in one shot.
Learn more about PolicyAdvisor.com
Why get disability/chronic illness insurance?
Most working people need some amount of long-term disability insurance so they can support their dependents and/or themselves if their health prevents them from earning an income. Even if you have some coverage through your employer, you might want to purchase supplemental coverage (especially if your income is high), since there could be monthly or lifetime caps that limit your benefits.
When to get disability/chronic illness insurance?
Unless you have a spouse or someone else who supports you, or already have enough assets to support yourself without working, you need disability insurance. If you're young, your future earning potential is one of your most valuable assets, and you need to protect it.
Final word
It's impossible to prevent misfortunes from occurring, but you can avoid many of the financial repercussions of those hardships with the right insurance products. Be sure to do your homework comparing rates and policy details, especially since online search platforms make it so easy.
Finally, while you are in the mindset of protecting your assets and loved ones, consider preparing a will, if you haven't already done so. You can create an economical legal online will using a Canadian provider such as Willful.