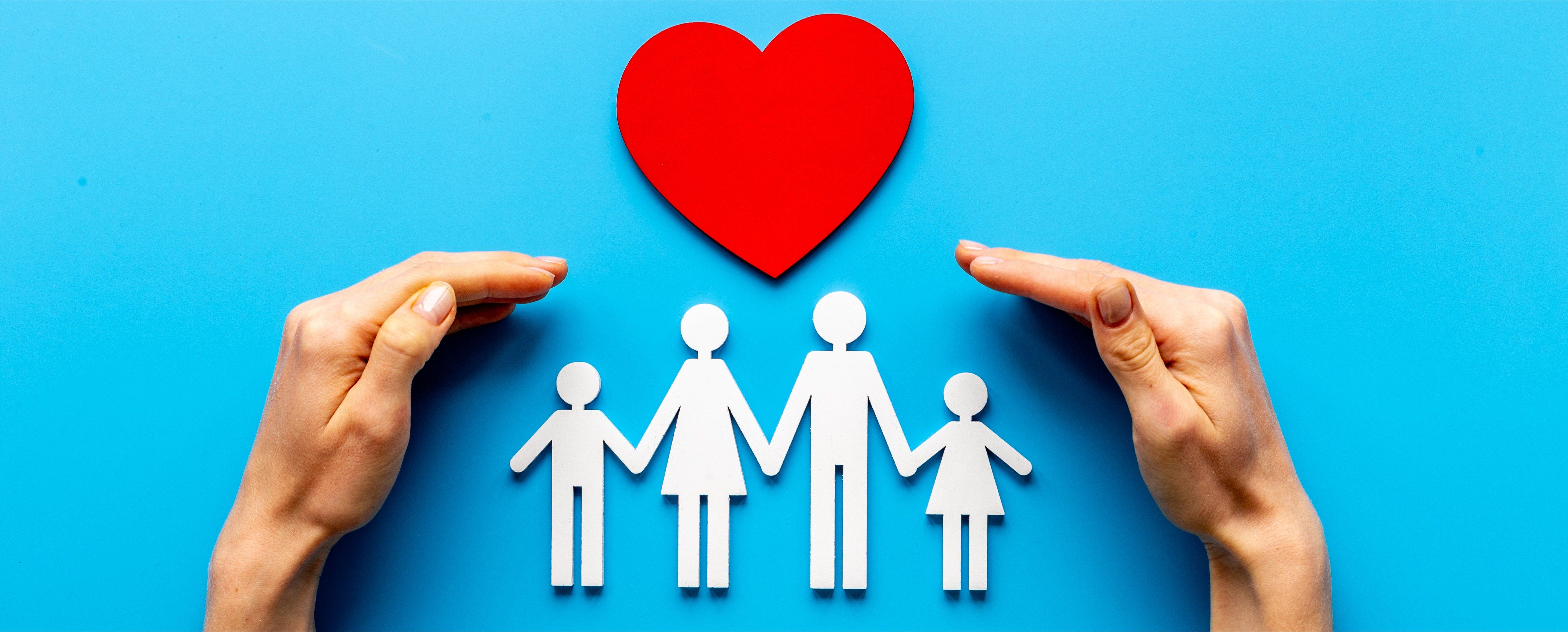 Best life insurance in Canada 2023
9dream studio / Shutterstock
🗓️
Updated: August 11, 2023
We adhere to strict standards of editorial integrity to help you make decisions with confidence. Please be aware that some (or all) products and services linked in this article are from our sponsors.
We adhere to strict standards of editorial integrity to help you make decisions with confidence. Please be aware this post may contain links to products from our partners. We may receive a commission for products or services you sign up for through partner links.
Learn how to find the best life insurance in Canada and whether term or permanent life insurance coverage is the right choice to protect your family.
Let's face it: thinking about death isn't a pleasant experience. But if the worst happens, there are many things that your family will need to deal with — one of which is how to make ends meet. If your family relies on you for financial support, it's important to make sure they are taken care of in the event of your passing. Fortunately, there's a relatively inexpensive product that is easy to purchase and can ensure that, if something happens to you, the people you love are taken care of financially: life insurance. Here's our guide to finding the best life insurance in Canada.
About life insurance
Life insurance is essentially a contract between you and an insurance company. The contract ensures that anyone who relies on your income for their financial prosperity (usually your partner and/or children) will receive money when you die. The money is meant to meet their basic needs, including housing, food, and transportation, funeral costs, debt payments, and sometimes includes funding for post-secondary education or your partner's retirement.
When you make the contract, you'll set the amount that the insurance company will pay out to your designated beneficiaries when you die. The money is tax-free. To fund your life insurance contract (more commonly called "a policy"), you'll pay a monthly fee (called "a premium") to the insurance company. This monthly payment keeps your policy in good standing and must be paid every month until the contract ends or you die.
What type of life insurance is right for me?
There are two main types of life insurance available in Canada: term insurance and permanent insurance. The difference between the two is fairly self-explanatory: term life insurance expires after a specific period, while a permanent insurance policy never expires and covers you for life. Here's a more detailed breakdown:
Permanent life insurance
"Permanent life insurance" is as it sounds – your coverage is for life. You'll pay a fixed monthly premium, and your beneficiaries will receive a guaranteed tax-free lump sum payout when you die, no matter what your age. Since the payout is guaranteed, the cost of permanent insurance is much higher than term insurance (which we'll cover below).
Permanent insurance payouts are tax-free, and their payouts are guaranteed, which makes them a valuable estate planning tool for individuals with a significant amount of wealth to leave their beneficiaries. For the average young Canadian, however, the monthly premiums may not be worth the eventual payout.
There are three primary categories of permanent insurance in Canada:
Term 100: The "bronze" version of permanent insurance, your policy will guarantee a payout when you die, no matter what your age and your monthly premiums are fixed until you turn 100.
Whole life insurance: The "silver" version of permanent insurance, whole insurance offers the same type of coverage as Term 100, but your policy also has a present-day cash value. You can use this cash value to secure a loan, or if you cancel your policy early, you'll receive this cash value payout.
Universal life insurance: The "gold" version of permanent insurance is universal insurance. Universal life insurance combines investing and life insurance into a single product. You still have your lump-sum payout, but the amount of the payout is dependent on how the investments perform. Universal life insurance also has a cash value, similar to whole life insurance.
Term life insurance
"A term life insurance policy" is a life insurance policy that expires after a set number of years. The term is customizable, and you can choose between 10, 15, or 20 years, or even a specific age, such as the age you plan to retire. You'll make a payment every month, and if you die before the policy expires, the insurance company will pay out a predetermined lump sum of money to your beneficiary, tax-free.
If, however, the policy reaches the end of its term and you haven't died, the policy expires, and there is no payout. This final detail is why term insurance is cheaper than permanent insurance. Term insurance is a good choice for young Canadians who don't have a significant amount of savings yet but have a lot of debt and living expenses that would need to be paid for if they were to die unexpectedly.
If you're part of a married or common-law couple, and you have large debts (like a mortgage) that you'd like to insure, you can take advantage of term policies that are only available to couples:
Joint first-to-die insurance: Under this policy, both partners in a relationship are insured for a specified amount of coverage, but there is only one death benefit available to be paid out. That death benefit is paid out when either spouse dies within the agreed-upon term. The downside to this policy is that if both partners die, only one benefit is paid out, not two.
Creditor insurance: Creditor insurance is purchasable from your lender. For example, if you have a mortgage, you would purchase it from the bank from whom you obtained your mortgage. Creditor insurance pays the balance remaining on your debt when you die, so your beneficiaries don't have to worry about maintaining the debts after your death.
Best comparison platforms for life insurance quotes
Now that you have an idea of what type of insurance you'll need, it's time to start getting quotes. It's important to compare multiple providers to ensure you are getting the best price for your coverage since you are committing to paying your monthly premiums for multiple decades. Here are Canada's top life insurance comparison websites:
Single & joint coverage
Compare quotes tool
Ontario, Alberta, and Manitoba only
All provinces and territories except for Quebec, New Brunswick and Newfoundland
InsuranceHotline.com
InsuranceHotline.com is an online platform that connects you with some of the top insurers in Canada. They boast hundreds of 5-star reviews and a quick insurance quote process that only takes three steps. Fill out your application – which takes mere minutes – and you'll be offered a variety of competitive rates from various providers in Canada. Then you choose your rate from the dozens of options and proceed with your application for a life insurance policy.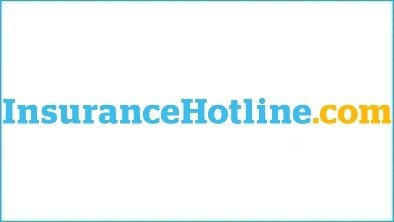 PolicyAdvisor Life Insurance
PolicyAdvisor Life Insurance is a digital life insurance brokerage that makes finding the best rates for life insurance a cinch. Using innovative technology and advice from in-house, licensed insurance experts, it's your one-stop-shop for accessing insurance products offered by 25+ of Canada's best life insurance companies. All you have to do is enter your information into the intuitive online portal, and then in mere minutes, you can start shopping for life insurance. Whether using your computer, tablet, or mobile phone, you can compare insurance plans, get quotes, and apply for life insurance from the comfort of your couch. Currently, PolicyAdvisor.com is only available in Ontario, Alberta, and Manitoba, but the company plans to expand to other provinces in the near future.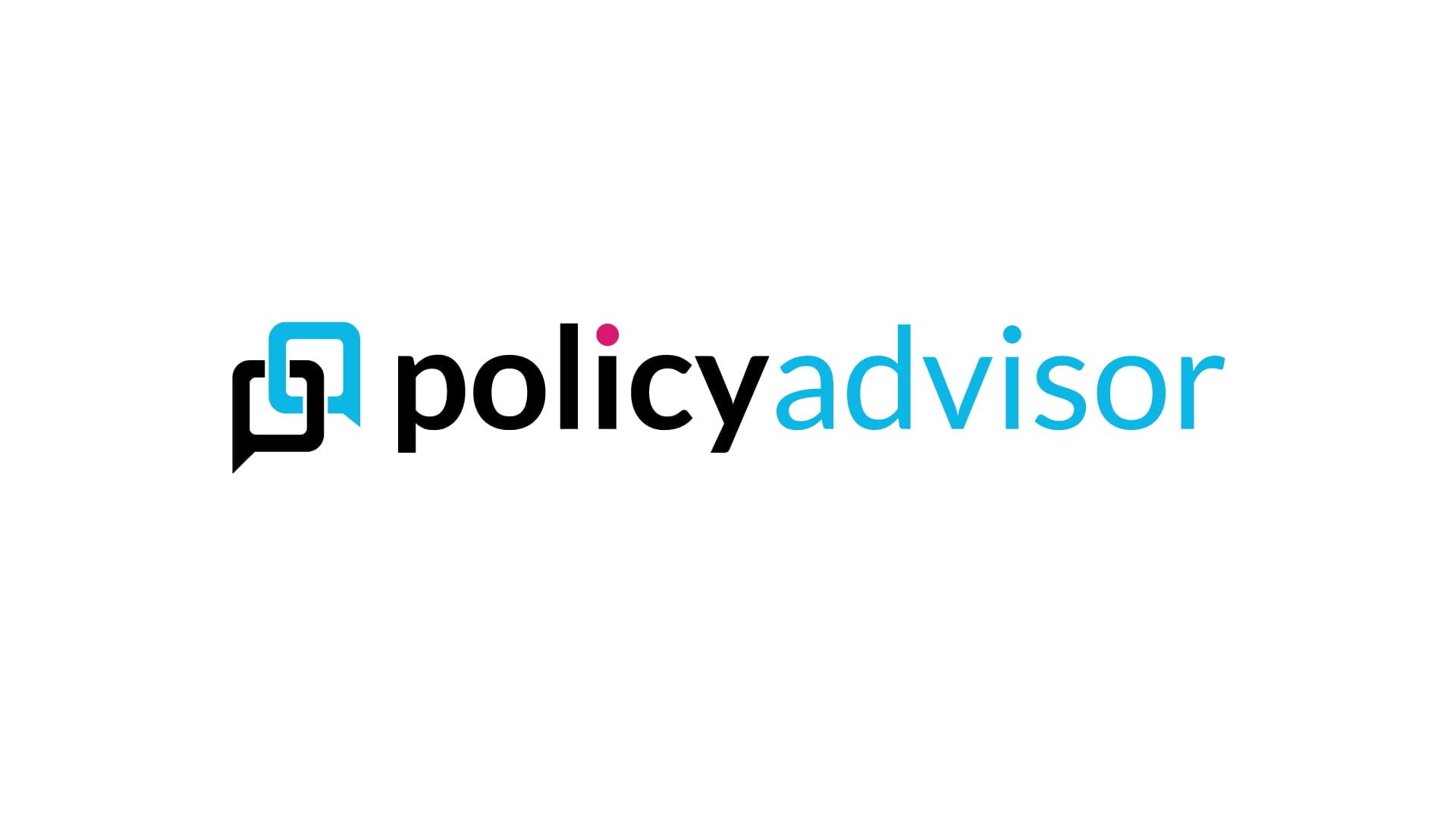 Learn more about PolicyAdvisor.com
Issuance of coverage is subject to underwriting by the respective insurance company. The final insurance premium is established and insurance coverage offered by the insurance company only after underwriting is completed.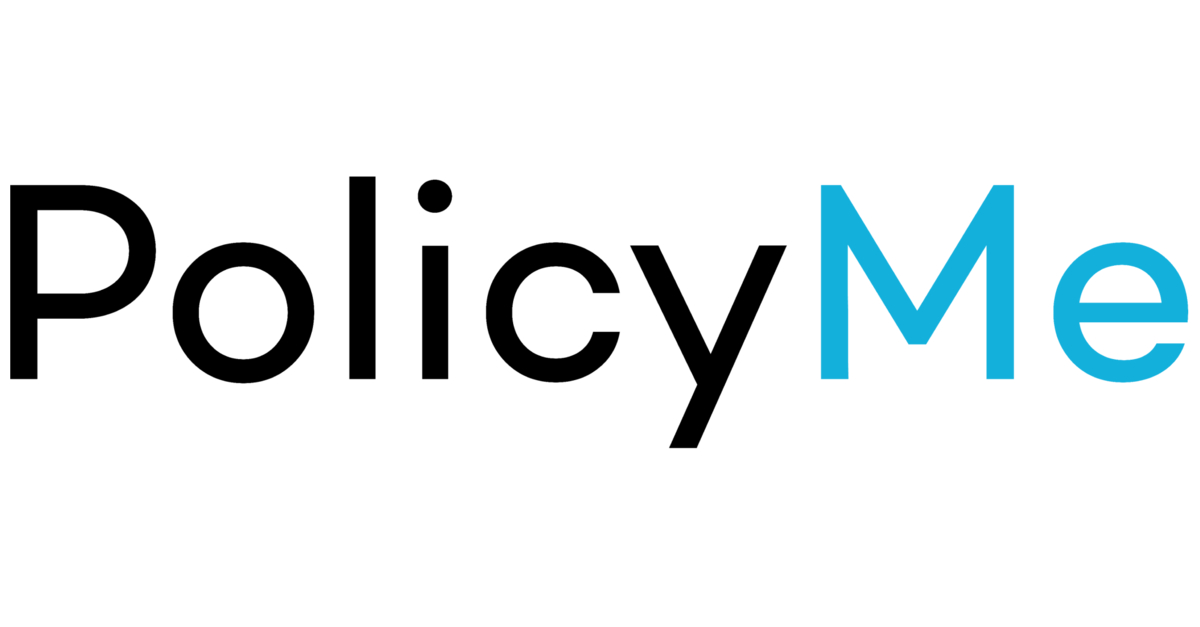 PolicyMe is an online insurance company that allows Canadians to buy term life insurance online in minutes at the most affordable price. On average, the rates are approximately 10% – 20% lower than other insurers in Canada, thanks to a simplified process that translates into savings for customers. Getting a quote is easy: just fill out an online application and you'll find out instantly if you're approved for coverage. The whole process takes about 15 minutes. No waiting weeks to get a decision, and most people don't even require a medical exam.
Even better, PolicyMe stands behind its service. If you're not happy with your policy in the first 30 days for any reason, PolicyMe will refund your payment in full. After that, you can cancel your policy at any time with no penalty.
PolicyMe is licensed in almost all of Canada, with the exception of Quebec, New Brunswick, and Newfoundland. But they've got plans to expand to these provinces in the future, so stay tuned.
Learn more about PolicyMe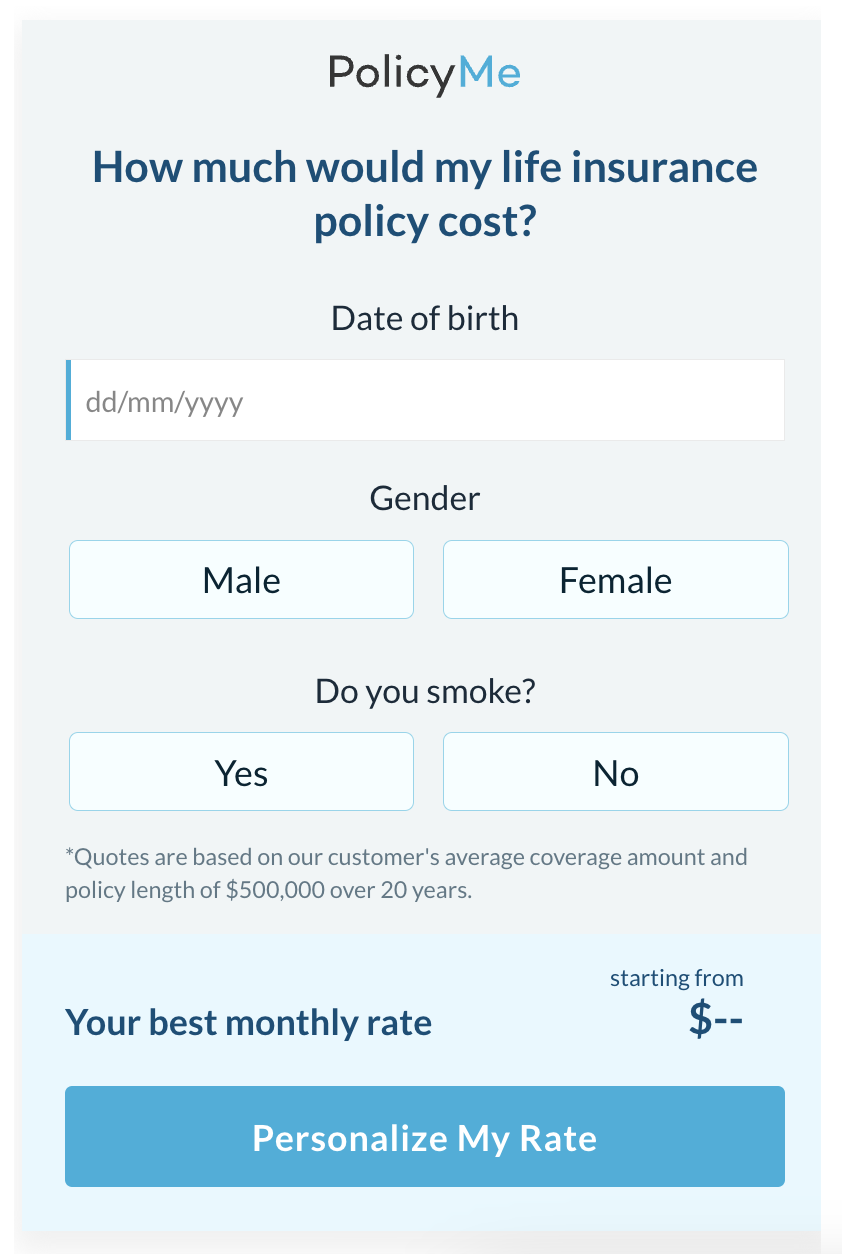 Do you need life insurance?
This is the million-dollar question, but fortunately, the answer is not complicated. If people rely on your income, you need life insurance beyond the coverage provided by your employer. When you die, your income stops, but your family's living expenses do not. Insurance is meant to bridge that gap for a specific period. That period could be five years if you have no dependents, or 20 years if you have children that you plan to send to college.
Life insurance is particularly important for young Canadian families who are just getting established. This life phase is often associated with debts like car loans and mortgages, and high expenses related to childcare. These high costs and debts, coupled with relatively few assets can put a family in a precarious position if one of the financial contributors dies. Life insurance protects against that possibility.
In most cases, a term life insurance policy large enough to replace your income for several years is an easy and affordable option for even the tightest of budgets. A small monthly investment can make that unthinkable eventuality just a little more bearable for your loved ones.
Closing words
Purchasing life insurance can seem like a daunting task, especially when there are so many types of insurance and providers available. Fortunately, by making use of the resources and quotes available on the websites listed above, it's possible to choose a simple, straightforward insurance policy that will meet your needs in the short and long term. Getting life insurance is just as important as other types of insurance, such as mortgage insurance, home insurance, car insurance, pet insurance, or travel insurance. Read more about Insurance and Why You Need It.
Once you get your insurance needs handled, it's time to tackle the next important task of planning for your future: a legal will. If you don't have a legal will in place, think about using Willful – a leading Canadian website that guides you through creating a legal will that is customized to execute your wishes and protect your family – all for as little as $99. The process takes about 20 minutes and it doesn't require an expensive lawyer or notary.