Some policies only protect the lender When you buy a home and make a down payment of less than 20%, you'll be forced to pay for mortgage default insurance — often called CMHC insurance.
This policy is purchased by your lender to protect itself in case you fail to make mortgage payments for any reason. The cost is folded into your mortgage payment and passed on to you.
Say you died and your family couldn't pay the bills. Mortgage default insurance would guarantee the lender gets what it's owed, even if your home sells for less than your outstanding debt.
However, just because the lender is satisfied, that doesn't stop the mortgage default insurer from chasing after your family to cover its own costs.
Regardless of the size of your down payment, it's a smart move to buy a separate policy to protect your family, instead of the lender.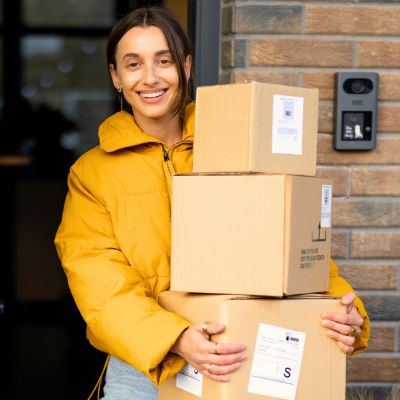 Shopping online? Let Capital One Shopping find and apply the best coupons for you. No hassle, just savings. Install now, save always.
Learn More
Policies that actually protect you You have two main options:
Mortgage life insurance. Offered by your lender, mortgage life insurance or mortgage protection insurance will pay off your outstanding loan balance if you die. You'll pay a premium to your lender until your principal is paid off, and that premium will increase whenever you renew or refinance your mortgage.

Regular life insurance. These policies are a lot more flexible. You can choose to lock in a steady premium for however long you want, and you can pick a smaller or larger death benefit according to your budget and your needs.
Because, while paying off your mortgage may be the most significant expense you'll need covered, it's likely not the only one.
A standard life insurance policy can cover all kinds of family needs, like your children's education, living expenses and the cost of your own funeral. You'll get none of that from a mortgage insurance policy.
Why would someone choose mortgage life insurance? There are some upsides to lender-offered mortgage life insurance. First off, your payments will be rolled into the monthly cost of your mortgage, which is convenient.
You might also be able to skip the underwriting process in favour of a single yes or no health question, depending on the policy. You would qualify for coverage instantly without having to take a medical exam.
However, that could be more of a risk than a benefit. Policies without much scrutiny upfront go through underwriting once the claim is filed — that is, after you die.
If the insurance company decides you weren't upfront and honest about your health or other disclosures at the time you applied, the whole claim could be declined. Even if it was a simple misunderstanding, you won't be around to contest the decision.
Your estate may be returned the premiums you paid over the life of the policy, but that won't be close to the amount they were expecting to receive.
Also, because mortgage life insurance premiums increase with age alone — and are not typically based on a detailed assessment of your personal health — you might end up paying thousands of dollars more for the same coverage you'd get with regular life insurance.
Finally, because the policy only pays out your outstanding mortgage balance at the time of your death, the benefit effectively decreases over time while the premiums stay the same.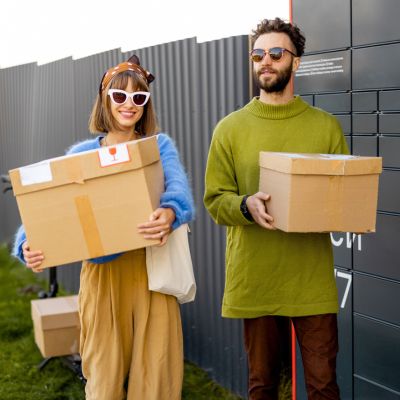 Automatically finds you the best coupons to use
Compares over 1000 merchants to give you the best price
Notifies you when your favorite items go on sale
Learn More
Why would someone choose regular life insurance? On the other hand, a standard, quality life insurance policy offers:
Lower premiums. Assuming you choose "term" life insurance — coverage that lasts for a period of your choosing instead of your entire life — your premiums will likely start lower than mortgage life insurance premiums. That's because mortgage life insurers take on more risk by skipping the underwriting phase. You can also structure your policy so your premiums stay the same year after year.

Guaranteed coverage. Regular life insurance goes through medical underwriting upfront. Provided you didn't fail to disclose any health issues when the policy was taken out — and that's harder to do by mistake when you're being assessed in detail — your beneficiaries are guaranteed to receive the cash payment if you pass away during its term.

Portability. Lender-provided insurance is tied to your mortgage loan. If you ever sell your home, refinance your mortgage or renew it, you'll have to take out a new policy — one that could cost you a lot more, depending on how much older you've become. Alternatively, a term life insurance policy will follow you through any life changes.

A consistent payout. Paying down the principal on your debt will only lower the payout you'd get from mortgage life insurance. With term life insurance, if your family ever needs to file a claim, they'll get the same amount paid out whether it comes at year four or 24 of the term.

Your choice of beneficiaries. Mortgage life insurance simply ensures your lender gets the money it's owed. With term life insurance, you get to decide who gets the payout. And you can switch the beneficiaries if your circumstances change.

Flexibility in how the benefit is spent. If your beneficiaries have more pressing expenses than the mortgage, like tuition or credit card debt, they can decide how to spend the cash payout.
How one company makes it simple You may be thinking: "Sounds good, but getting life insurance takes both my time and my actual blood." And, while that's often true, it doesn't have to be that way.
PolicyAdvisor is a fully online insurance advisor that allows you to quickly compare policies from Canada's top 20 insurance companies. Just answer a few questions, and the site's algorithms will recommend the right policy in minutes.
And, yes, it's possible to get up to $3 million in coverage — fully assessed and approved upfront — without a medical exam.
Need extra help? PolicyAdvisor's licensed insurance experts can walk you through each application step, and thanks to partnerships with the largest insurance carriers, they have plenty of insight to help you pick the policy that fits your needs and your budget.
Your family's financial interests deserve the best protection you can provide. A little help from PolicyAdvisor can help you ensure your family won't have to give up the comfort you've worked to build for them.
Sponsored
Automatically apply coupon codes for free - it's kinda genius
Capital One Shopping's browser add-on automatically applies coupon codes as you shop online. It also alerts you whenever there's a better deal available from another retailer. It's absolutely free – plus it takes only two clicks to install.
Add the Capital One Shopping browser extension today and start earning discounts of up to 50% on the things you already buy. Your bank account will thank you