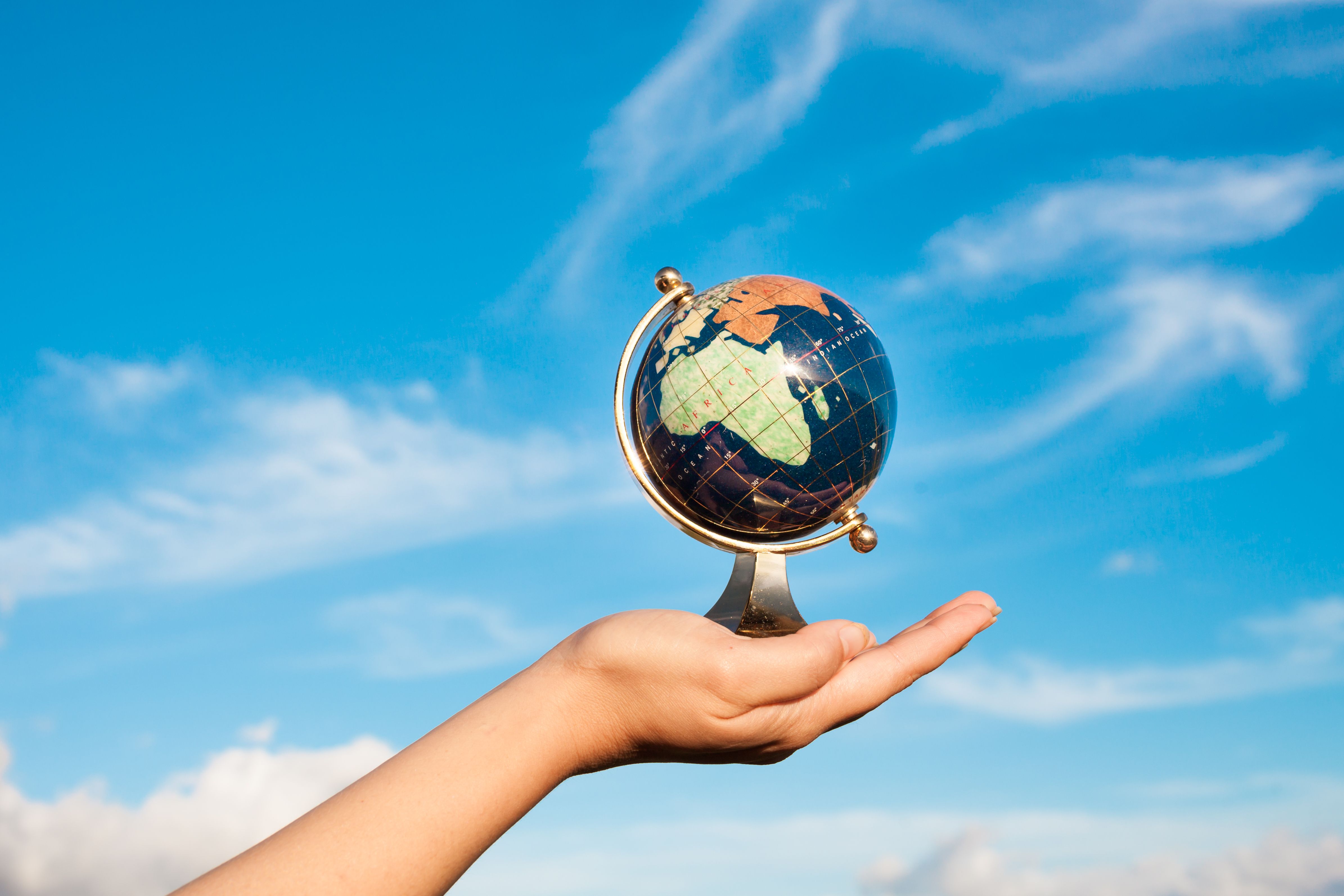 Best travel insurance in Canada
We adhere to strict standards of editorial integrity to help you make decisions with confidence. Please be aware that some (or all) products and services linked in this article are from our sponsors.
We adhere to strict standards of editorial integrity to help you make decisions with confidence. Please be aware this post may contain links to products from our partners. We may receive a commission for products or services you sign up for through partner links.
You've packed your bags, mapped your itinerary, and set your "out of office" message – it's vacation time! But what about travel insurance?
According to a 2019 study by the Travel Health Insurance Association of Canada, 13% of Canadians aren't sure if they have travel insurance before they go on vacation. Of those who have bought insurance, 17% don't know what their policy covers.
As a professional travel writer, I find this rather alarming. Canadian health insurance is not valid outside Canada, and your provincial or territorial health plan may not cover all the costs even if you're travelling domestically. If you suffer an accident or get sick abroad, unexpected medical bills can bankrupt you. It's why the Canadian government advises all travellers to buy travel insurance, and I never leave the country without it. Whether you're taking a two-week trip or a gap year abroad, every one needs the best travel insurance in Canada, regardless of age, health status, destination, or length of vacation.
Best travel insurance in Canada
| Travel insurance provider | Best for | Best features | Other considerations |
| --- | --- | --- | --- |
| World Nomads | Thrill seekers | Covers 200+ adventure sports, activities, and volunteer/work experiences | Must be under 66 years of age to qualify |
| CAA Travel Insurance | Families | Comprehensive coverage for the whole family including petsCAA members get a 10% discount on policies | Stand-alone emergency medical coverage policy does not include trip cancellation/interruption coverage |
| Blue Cross | Seniors | Special packages for snowbirdsVIP "Serenity Service" for flight delays | Pre-existing medical conditions are generally not covered |
| Travel CUTS Bon Voyage Insurance | Budget seekers | Starts at $1.36 a day | Must be at least 15 days old and no more than 50 years old |
| Manulife CoverMe | Canadians with pre-existing medical conditions | TravelEase policy covers pre-existing medical conditionsTravelAid mobile app | Coverage for pre-existing medical conditions is limited to the TravelEase package only |
| Medipac Travel Insurance | Emergency medical assistance | Medipac has an in-house team of medical professionals who are trained in emergency medical and critical care | Trip cancellation not available on the annual multi-trip plan |
| Allianz Travel Insurance | Frequent travellers | Offers multiple options for different types of travelSingle Trip and Annual/Multiple-Trip Plans | High risk activities aren't covered |
World Nomads: Best for thrill seekers
Designed for adrenaline lovers with wanderlust, World Nomads insures a long list of adventure sports, activities and volunteer/work experiences, as well as sporting equipment delay/loss/theft. You also get access to a 24/7 hotline that provides information that adventure travellers may need: weather reports and travel advisories, assistance locating the nearest trail, and finding a gear shop.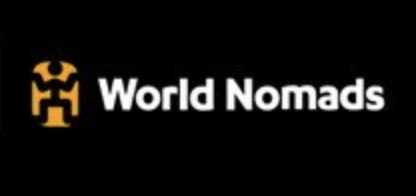 The standard policy covers emergency medical expenses up to $5 million, emergency dental, trip cancellation/interruption/delay, baggage delays/theft/damage, and more. The downside: you must be under 66 years of age to qualify.
CAA Travel Insurance: Best for families
A long-trusted Canadian institution, CAA travel Insurance offers flexible travel plans to suit every type of traveller and vacation, but their policies are particularly great for families. Their stand-alone emergency medical policy of up to $5 million in health coverage is extremely comprehensive, even including medical repatriation, emergency dental, and reimbursements for pet care and kenneling.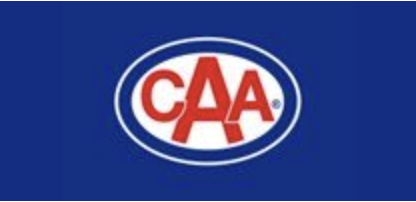 The Vacation Package Plan provides full cancellation/interruption insurance – ideal for prepaid, all-inclusive vacation packages – as well as family transportation and escort of children during emergencies. Anyone can buy CAA travel insurance, but members get a 10% discount.
CAA's emergency medical plans also now include coverage for COVID-19-related illnesses for vaccinated customers. Coverage is up to $2.5 million if partially vaccinated and up to $5 million if fully vaccinated.
Blue Cross: Best for seniors and retirees
Blue Cross has been around for more than 70 years, and 1 in 4 Canadians utilize its travel insurance. Blue Cross's emergency medical covers up to $5 million. It has special "snowbird" travel insurance packages designed for Canadians who head to warmer climates each year, making Blue Cross ideal for retirees.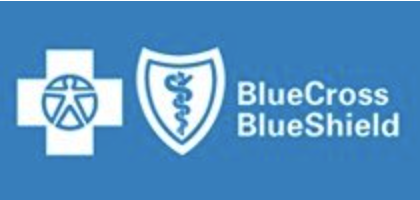 Part of the package is the recently launched Serenity Service. This free perk provides a range of benefits if your flight is delayed, including access to an airport lounge or even a hotel room (depending on the length of the delay). Pre-existing conditions are generally not covered.
Travel CUTS Bon Voyage Insurance: Best for budget travellers
Starting at only $1.36 a day, Travel CUTS Bon Voyage Insurance offers very affordable travel insurance packages, and it's personally been my "go-to" travel policy for years. Yes, it's geared toward students (e.g., you can swap your travel dates at no charge due to an exam schedule conflict), but anyone between 15 and 50 years of age can purchase a policy.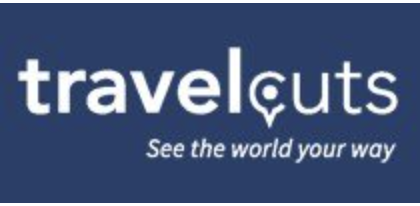 The standard package includes hospital and medical up to $1 million, dental care, air ambulance evacuation, flight accident, accidental death or dismemberment, and trip interruption/cancellation insurance. Adventure and extreme sports are also covered.
Manulife CoverMe: Best for Canadians with pre-existing medical conditions
Manulife CoverMe offers highly comprehensive Canadian travel insurance packages for those travelling as a family, a visitor to Canada, or a student. You also get access to the TravelAid mobile app, which provides directions to the nearest medical facility and local emergency telephone numbers.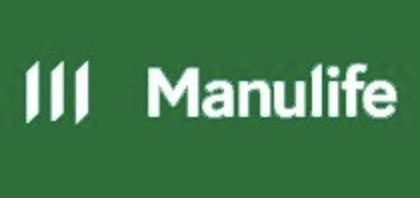 However, the stand-out feature is arguably TravelEase – a special policy designed to cover fully disclosed medical conditions. For travellers with pre-existing conditions, it insures a bunch of expenses for health services and transportation. It provides up to $10 million in emergency medical benefits – a unicorn in the travel insurance world.
Medipac Travel Insurance: Best for emergency medical assistance
Medipac is one of the only travel insurance companies out there that is staffed by their own team of trained medical professionals, via their Medipac Assistance hotline. Medipac's medical professionals are your first point of contact in an emergency medical situation. This service is also helpful for dealing with foreign medical systems and helping to prevent unnecessary expenses when dealing with a large deductible.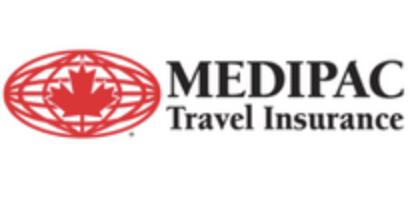 Medipac offers several competitive features for their travel insurance plans, including no age limits, a claim-free discount, and a 90-day stability period for most pre-existing conditions. If your pre-existing medical condition isn't covered by a standard Medipac insurance plan, Medipac also offers personalized, underwritten insurance policies to help you meet your needs.
Medipac is offering a 5% Vaccine Discount to clients who have received a minimum of one dose of a COVID-19 vaccine, as well as the new MedipacMAX option. This COVID insurance option provides maximum coverage of up to $5 million USD for COVID-19, in addition to its other benefits.
Allianz Travel Insurance: Best for frequent travellers
Touted as a world leader in the Canadian travel insurance and assistance industry, Allianz Travel Insurance is a major provider of travel insurance, corporate assistance, and concierge services. It seeks to help its customers find solutions to various travel-related problems. Allianz Travel has partnered with many reputable companies, including travel agencies, airlines, resorts, websites, event ticket brokers, corporations, universities, and credit card companies.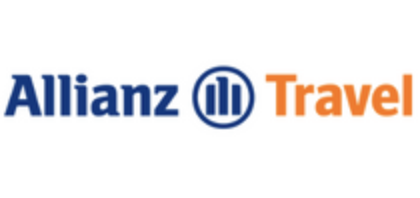 Allianz Travel Insurance is a great choice for anyone looking for travel insurance. Its single-trip plans are perfect for those leaving home and visiting another destination (or destinations) before going back home. Its parent company, Allianz Global Assistance, has five plans to choose from, all offering different levels of protection and coverage.
Allianz Travel Insurance's annual/multi-trip plans are perfect for both personal and professional travelers who take multiple trips in a year. It offers four distinct options to choose from.
Will my provincial insurance be valid overseas?
No! If you get sick or injured overseas, the Canadian government will not cough up a dime to cover your medical costs. Here are the sobering facts:
Canadian public health insurance is not valid outside of Canada.
Foreign hospitals can be extremely expensive and may demand payment before treating you.
The Canadian government will not pay a Canadian's medical bills for an illness or accident suffered abroad. You're on the hook for footing the bill!
Will my provincial insurance work in another province/territory?
Flash your valid provincial health card in another part of Canada, and you'll likely be covered for some of the same services insured by your home provincial plan. This is because the provinces and territories (except Quebec) signed an agreement whereby the host province foots the bill for any medically necessary health care services and gets reimbursed by the home province later.
However, that doesn't mean you're completely out of the woods. Depending on your destination, a slew of other services may not be covered, such as an ambulance, hospital transfer, prescription drugs, transportation back to your home province, and procedures not currently approved by your home plan.
Plus, since Quebec wasn't a signatory to the interprovincial billing agreement, you'll likely be charged for any medical bills incurred there. For this reason, it's recommended that you buy extra travel insurance (or verify your credit card's travel insurance coverage) to cover any uninsured health care services that may crop up during your trip.
What does the best travel insurance in Canada cover?
Every travel insurance policy is different and what's covered depends on how much you're willing to pay for coverage. Typical medical services that you can expect to be covered include:
Emergency hospital and medical costs
Ambulance and air ambulance costs
Outpatient services
Physician and laboratory costs
Prescription drugs
Direct payment to the hospitals and doctors caring for you
Assistance with bringing a family member to your bedside
Air ambulance or commercial repatriation home
Return of your vehicle if you are ill and have to come home
Additional benefits may include:
Trip cancellation for non-refundable monetary losses
Trip interruption
Baggage loss, rental car damage, out-of-pocket expenses
Accidental death and dismemberment
How much coverage do I need?
Securing a policy with a minimum of $1M maximum payable is a safe bet. But don't just look at the numbers when choosing a policy – read the fine print. Every insurer has a list of situations in which coverage is not provided, otherwise known as "exclusions." Check whether your provider includes coverage or has provisions for the following:
Pre-existing medical conditions: According to the International Association for Medical Assistance to Travelers, a pre-existing condition is "something that happened (or started to happen) before you were insured." Some policies may cover claims relating to pre-existing conditions that are "stable and controlled," but read the definitions carefully. If you don't declare a condition, the entire policy could be invalidated!
Medical evacuation: Ensure the policy covers medical evacuation to the nearest hospital and/or to Canada and the costs of a medical escort to accompany you to your final destination.
Repatriation in case of death: On the grim side, ensure that your plan covers the preparation and return of your remains to Canada.
Adventurous Activities: If you plan on engaging in "high-risk" activities on your trip, you may need to shell out extra dough for a more comprehensive plan. Many policies don't cover "risky" activities, such as skiing or snowboarding "out of bounds," skydiving, scuba diving, white-water rafting, mountaineering, or participation in any rodeo activity. To cover your bases, ask questions and get specifics before purchasing a policy.
You may have to pay more to have these things included, but a few extra bucks may be worth it for peace of mind.
Should I buy "a la carte" travel insurance or get a travel credit card with free insurance?
A credit card with travel insurance is always a good thing to carry in your wallet. The best travel credit cards in Canada usually cover everything from emergency medical costs to trip cancellation/interruption to flight delay to rental car insurance, which could save you a wad of cash.
The Scotiabank Gold American Express® Card has saved my butt a few times, and I've filed several travel-related claims through my card. I cancelled my trip to Portugal a few years ago due to a death in the family, and I got a full refund on my hotel deposit and flights for myself, my husband, and my baby. It totally justified the $120 annual fee.
That being said, don't rely on your credit card to take care of all your travel insurance needs. It usually includes a basic policy, meaning it offers low (or no!) travel medical insurance as part of the package. Like any travel insurance company policy, you've really got to read the fine print and understand the conditions of your policy to avoid sticky situations.
For instance, the Scotiabank Gold American Express® Card requires a cardholder to have charged at least 75% of trip expenses to make a trip cancellation/interruption insurance claim. So if you book an all-inclusive vacation for $5,000 and then cancel due to illness, at least $3,750 must have been charged onto your AMEX to qualify for a claim. If you didn't do that, you're out of luck.
FAQs
Can I still purchase insurance if i've already started my vacation?

+

The short answer: most insurance providers won't cover you after your departure date. However, a handful of insurers (such as World Nomads) will allow you to purchase a policy while already overseas. Just know that it can come with sky-high costs and/or conditions: World Nomads has a 48-hour waiting period before coverage kicks in. The bottom line? It's always best to buy travel insurance before leaving the country.

Can I get travel insurance for part of a trip?

+

Some plans offer insurance coverage options that will allow you to customize your coverage, but you'll have to research to find one that works for your unique circumstances. Alternatively, you could take out an insurance policy for each destination and/or segment of your trip.

For instance, you could get a World Nomads policy for the two weeks you're scuba diving in Australia, followed by a basic Travel CUTS Bon Voyage insurance to cover a month-long trip to Europe. However, when you buy Canadian travel insurance, you must select a trip start and end date – meaning you must know the exact dates for travelling to those places.

Should I carry a printout of my policy with me at all times?

+

I recommend carrying the travel insurance card in your wallet and locking it up in the hotel safe with other important travel documents like my passport. But don't rely totally on paper: Wallets get lost or stolen, luggage can be delayed or M.I.A., and papers are easy to misplace when you're on the road. My advice is to send a copy of the policy to your email and save it on your iCloud or another storage system that can be accessed anywhere, anytime.
Recommended reads