The appeal of farmland for investors Farmland has proven itself a reliable source of returns for decades.
According to analysis from Calgary-based investment fund Veripath Farmland Partners, Canadian farmland experienced only seven down years in the 60-year period ending 2018. Over the same period, the S&P 500 had 16 down years, while bonds had 11.
Those down years were less disruptive for farmland investors, too, resulting in average losses of four per cent compared to averages of 13 per cent and five per cent for S&P and bond investors, respectively.
Past wins aside, farmland is also a fit for the inflation-obsessed present. As the prices of the goods produced on farmland increase, the land it grows out of becomes more valuable as well.
Farmland is also a great defense against stagflation, the slow economic growth that can result from bouts of high inflation.
"It hedges stagflation, which very few things do, because the demand for food is inelastic," says Stephen Johnston, director at Veripath. "If you have an economic contraction, people don't change their dietary behavior."
The growing scarcity of arable farmland at a time when the United Nations is projecting the global population could reach 9.7 billion by 2050 also adds to its long-term value.
"It's simple: we're not making more land," says Artem Milinchuk, CEO of FarmTogether, an online platform that helps its members secure fractional investments in U.S. farming operations. "In a world where high-quality farmland is increasingly scarce, coupled with a growing demand for food, this will only become more true over time. This means that your investment in farmland today should become more valuable over time."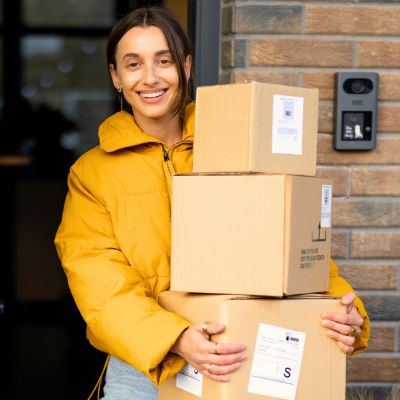 Shopping online? Let Capital One Shopping find and apply the best coupons for you. No hassle, just savings. Install now, save always.
Learn More
Options for Canadian investors There are several options available for investors hoping to make a farmland play in Canada.
Many are still limited to accredited investors, like Bonnefield's program of assembling capital and loaning it to farmers, or AGInvest's, which involves a more hands-on strategy of buying and managing farms in Ontario.
But individual investors can buy into open-ended farmland funds offered by firms like Veripath and Avenue Living Asset Management. An investment in these funds is not unlike buying shares in a REIT: The companies buy the land, lease it to farmers and collect and distribute a share of the rental income to investors.
The cost of admission varies between the two funds. Avenue Living's requires a minimum investment of $25,000; Veripath's starts at $5,000. Because both funds are open ended, investors have some flexibility when it comes to how long they deploy their capital.
Folks looking for exposure to U.S. farmland can gain exposure to farmland through publicly traded real estate investment trusts like Farmland Partners and Gladstone Land Corporation, or by using an ETF like iShares MSCI Global Agriculture Producers ETF or the VanEck Agribusiness ETF. Just make sure you're using a solid investing service with accessto a full range of U.S. equities.
Making the right farmland choice Choosing the right farmland investment vehicle shouldn't just be determined by the amount of cash you have on hand. Johnston says investors looking for value from their investments should consider going with funds that use technology like AI and satellites to manage their portfolios, which he says makes a fund more scalable and efficient.
That same tech can be used to determine another useful metric: how much of a portfolio's holdings are considered "zero-tillage" — farm-speak for less labour-intensive crop growing that prevents soil erosion and is considered agricultural best practice. Zero-tillage farms, because they lead to more sustainable farming, can create longer-term value. They're also a fit for investors with an ESG focus.
But as with all investments, the devil is in the details.
Mark Yamada, president of Toronto-based PUR Investing, says calculating the overall strength of a farmland play can be challenging because the prices of the goods being produced are determined globally, and are unrelated to the actual cost of production.
Because of rising land prices and labour costs, operating a Canadian farm can be much more expensive than what farmers in other countries are required to pay. This is a key consideration for investors buying into funds that manage their own farms.
"High agricultural (land) prices are fine," Yamada says. "But if you cannot grow crops profitably, those prices will either stagnate or go sideways."
A hedge against declining profitability could be to seek out farm funds that concentrate on higher value crops, but Yamada says those markets can be prone to higher volatility.
It's a lot to consider, but extreme due diligence is still part of the farmland game, even though farmland is technically more accessible to investors than it's been in the past. Before you sink a penny into a farmland investment, ensure the offering has been evaluated carefully, and that every question you have — and there should be plenty — has been answered.
"It's not as easy a decision to go into farmland as it may have been 20 years ago," Yamada says.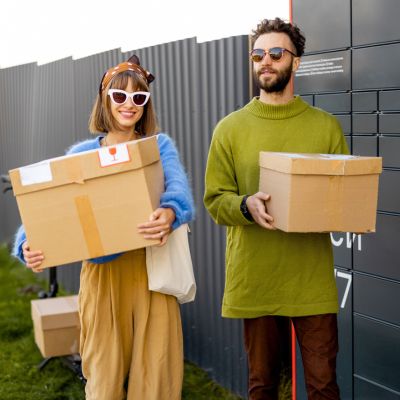 Automatically finds you the best coupons to use
Compares over 1000 merchants to give you the best price
Notifies you when your favorite items go on sale
Learn More
Buy real estate with pocket change Farmland is not the only kind of real estate you can buy fractionally. As land prices soar, fractional ownership is becoming increasingly popular.
For residents of Ontario, Alberta and British Columbia, addy offers a way to join other investors in major real estate deals for as little as $1.
The Vancouver-based company identifies commercial and residential real estate projects, like Starbucks locations or apartment complexes, and breaks them up into one-dollar slices investors can purchase.
So if you only have pocket change with which to invest, you can still ride the real estate juggernaut with addy.
Sponsored
Automatically apply coupon codes for free - it's kinda genius
Capital One Shopping's browser add-on automatically applies coupon codes as you shop online. It also alerts you whenever there's a better deal available from another retailer. It's absolutely free – plus it takes only two clicks to install.
Add the Capital One Shopping browser extension today and start earning discounts of up to 50% on the things you already buy. Your bank account will thank you