Easy no-fee investing
Wealthsimple Trade is super easy to use. Just download the app, or sign up on the website, and fill out an application form.
Once signed up, you can transfer funds to your account and start investing right away.
Wealthsimple lets you buy and trade stocks, exchange-traded funds (ETFs) and even cryptocurrencies, so you'll be able to invest in whatever you're into — all without paying a cent in commission.
Plus, you can choose to invest through a TFSA or RRSP, helping you save even more money on taxes.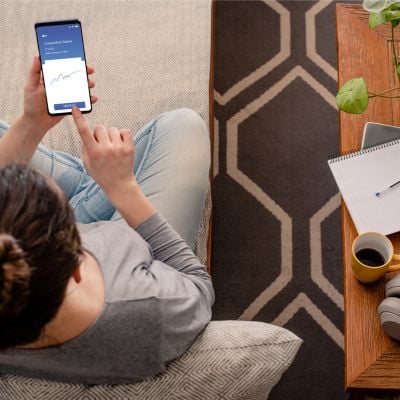 Sign up now and collect $50
When you sign up for Wealthsimple Trade and invest $150 within the first 45 days, your account will get a free $50 bonus to boost your investments.
You don't need to worry about any extra steps — deposit, invest and you're set.
Wealthsimple makes trading stocks, and even crypto, easy. So set up an account and start investing today.
Sponsored
Trade Smarter, Today
With a wide variety of investment chocies, CIBC Edge makes it easy for you to trade how you want, when you want.