1. It used to be for the rich...
Any would-be investor dabbling with the idea of investing in art could use a hard-hitting reality check first.
Let's be honest: Ultra-rich people can pay millions and millions for art. They can also easily pay generously for insurance fees and storage facilities to maintain a climate-controlled environment for their masterpieces.
And news can't surface that an artwork — worth as much as dozens of homes' mortgages — is hanging on somebody's living room wall. Not only would insurance fees go up, but you might be risking burglary or theft.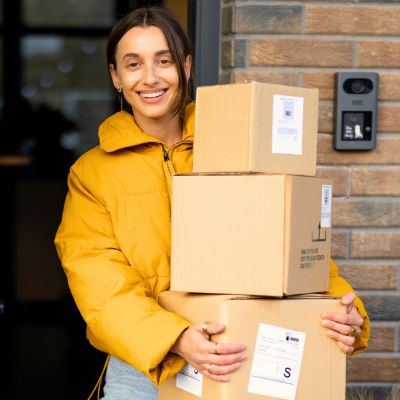 Shopping online? Let Capital One Shopping find and apply the best coupons for you. No hassle, just savings. Install now, save always.
Learn More
2. …But it doesn't require millions today
Investing in art is a risk, especially for novices. There are trends in art, just like fashion. Some trends stay, and others vanish.
Your best bet is to attend local exhibitions, museums and galleries. Get to know artists and those who work in the industry and try to learn which new trends are here to stay.
Some trends as an art investor you might not exactly fathom, so it's preferable to try to delve into a genre you enjoy.
Find your very own "passion investment" in the art world. Don't buy an art piece you find ugly because you think it's a good investment. Buy something you believe in.
And if you genuinely want to dip your feet, make a budget ranging from $500 to $5,000 — some amount that won't damage your savings — for a work by an up-and-coming artist represented by a reputable gallery.
Reputable galleries are the way to go, since you can verify the origin and authenticity of the painting you are interested in — most of the time.
There is also the option of buying a high-quality, limited-edition print of an original. Their prices might not go as high as those of original artworks, but it's a good way to wet your feet. So find out if galleries are making limited-edition prints of some of their masterpieces.
Once you start garnering experience, maybe you can start leveling up and begin investing in what they call blue-chip artists.
Blue-chp artists are art masters whose work has had consistent years of sales that have been confirmed at auction. Their most famous work will typically cost anywhere from $100,000 to tens of millions of dollars.
3. You can invest in art fractionally
The world of art investing is evolving and becoming more inclusive. One new emerging trend in the past few years is fractional art investing.
This allows investors to buy shares of an artwork, with each share representing a percentage of total ownership. It allows non-wealthy investors to own a piece of a master artwork.
Artwork owners issue IPOs that allow investors purchase a share, and then file the purchase with the U.S. Securities and Exchange Commission.
The beauty of this is that investors don't have to worry about storage or validating authenticity: The entity issuing the IPO takes care of that.
One company that rose to the fore — and added a new twist — is Masterworks, as it allows investors to buy shares of an artwork with as little as $20.
Once in possession of these shares, investors can then sell them in an easy-to-navigate secondary market. They can also wait until Masterworks sells the artwork to receive the pro-rata proceeds.
In late 2021 the company joined the exclusive unicorn club after reaching US$1 billion in valuation. The company is an affiliate partner of Money.ca owner Wise Publishing.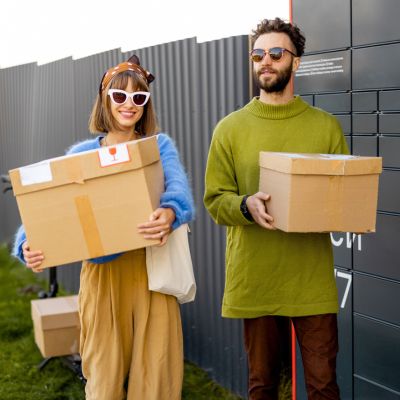 Automatically finds you the best coupons to use
Compares over 1000 merchants to give you the best price
Notifies you when your favorite items go on sale
Learn More
4. Fake art happens
There is also the risk of buying something fake.
In 2021, the world's most expensive painting, reportedly purchased by Saudi crown prince Mohammed bin Salman, made headlines when a research project at Madrid's renowned Prado museum said the painting — purportedly by Leonardo Da Vinci — was not fully authenticated.
The painting had sold at Christie's auction house for US$450 million, a record-setting price.
The story shows that art should always be thoroughly authenticated, appraised and accompanied by documentation.
Despite the risks, art remains a great way to diversify assets.
U.K.-based consultancy Knight Frank found in its latest attitudes survey that watches and wine topped the Knight Frank Luxury Investment Index globally for Q4 2021, with an average growth of 16% – their strongest annual performance since 2018. Art saw 13 per cent annual growth, while rare whisky and coins grew by 9%.
5. There aren't many sources of data
Unlike gold or wheat, the art market is not highly correlated with stocks or bonds. There is a stock-market-like index called the Artprice100, like the S&P 500 but for the art world, that was launched in 2018.
The Artprice100 lists the 100 top performing artists at auction within the last five years. The index also includes rank, initial weight and period of the art piece. It is released every Jan. 1, its data reflecting the gradual evolution of the art market's high end.
Besides that index, the only way to know what's being traded is from auction data.
This means that there is no data if a piece of art never sells. This can affect prices of art pieces that aren't auctioned.
6. There is tax relief for Canadian art
Not only does Canada pour millions of dollars of subsidies into the art sector, but the Income Tax Act sometimes allows the rare opportunity to own an appreciating asset while receiving a tax deduction for it at the same time. One of these rare opportunities is investing in Canadian art.
The Canada Revenue Agency (CRA) allows taxpayers who purchase or rent Canadian artworks for their businesses to claim a tax deduction for the cost of purchasing or renting the work.
CRA explains that the artwork can be used either for a personal office or for the common areas of a place of business, such as the lobby or hallway.
According to CRA, buying artwork is considered as an amortization expense for corporations or individuals who operate business. This allows for the cost to be deducted over a period of several years as a capital cost allowance.
The artwork, however, must meet the following criteria:
It must have cost at least $200
It is not available for resale, or included in a business's inventory
It must have been created by a Canadian artist
In addition, there is also an Accelerated Investment Incentive introduced in late 2018. That means businesses can increase their tax deductions, offering more opportunity for reinvestment, while supporting the art community.
7: Crypto art is a thing now
It's a changing world. Art sales were already growing online before the pandemic, but COVID-19 became another catalyst pushing this growth forward.
And now there's something even newer: Crypto art.
Crypto art is basically digital art "minted" using NFT technology. Unlike other digital artworks, which can be copied infinitely, crypto art gets its value by being on a blockchain that can confirm its authenticity and uniqueness.
Unlike cryptocurrencies, NFTs can't be used as a means of exchange since they are cryptographic assets with unique identification codes and metadata. By contrast, units of cryptocurrency are basically identical to each other, making them useful for commercial transactions.
The crypto art market has grown to be huge, and some argue NFTs are in a bubble. In 2021, NFT trading volume reached more than US$23 billion, a massive increase of more than 20,000%, from less than US$100 million the previous year.
That puts the onus on you, the buyer, to do your homework diligently.
But this budding trend has made teens with a talent for art ulta rich. It has also made some auctioneers rich.
Beeple, a U.S. graphic designer, digital artist, and animator whose real name is Mike Winkelmann, sold an NFT collage of his images titled "Everydays: The First 5,000 Days" for nearly US$70 million at Christie's auction house in 2021.
Vignesh Sundaresan, known to the cryptocurrency community as MetaKovan, was the buyer.
There is no final reported figure of how much MetaKovan, who urged people to download for free the digital art he bought from Beeple, eventually made in resale.
But some months before the auction, MetaKovan bought other works by Beeple, divided ownership of them into blockchain-based "tokens," and sold those to the public, a blog post from his investment fund said.
The Indian investor said in interviews that he took a "huge risk," but it was a step forward in democratizing the world of art investment.
Some critics have raised the alarm about the digital art scene, arguing it is becoming a hotbed of market manipulation. There have been allegations of wash trading – traders buying an asset between themselves to push up the price.
For better or worse, the crypto art trend is booming. In a recent wealth report, Frank Knight said that the "biggest trend" in the luxury collectables market for 2021 was the surge in NFT sales.
The report said that the world's main auction houses sold about US$235 million of crypto art in the form of NFTs. However, a total of over US$25 billion of NFT artworks were sold via online platforms.
Knight Frank expects the trend to continue.
Sponsored
Automatically apply coupon codes for free - it's kinda genius
Capital One Shopping's browser add-on automatically applies coupon codes as you shop online. It also alerts you whenever there's a better deal available from another retailer. It's absolutely free – plus it takes only two clicks to install.
Add the Capital One Shopping browser extension today and start earning discounts of up to 50% on the things you already buy. Your bank account will thank you