They can help lower your taxes
There's no doubt that the most attractive feature of RRSPs is that they can reduce the amount of tax you owe. Whenever you contribute to your RRSP, your taxable income is reduced by the same amount.
For example, let's say you make $60,000 and contribute $6,000 to your RRSP. As far as the government is concerned, you only made $54,000. If your employer takes taxes off your paycheque, as most do, you'll likely get a decent tax refund in the spring.
Another way to look at it is like this. Let's say you're in the 40% tax bracket. For every $1,000 you contribute to your RRSP, you'll save $400 in taxes. That's a fair amount. If you were to reinvest your tax refund back into your RRSP, you could turbocharge your savings.
Once your money is inside your RRSP, the investments you make are tax-free until you withdraw the funds. Your RRSP is basically a tax deferral system. The idea is that, when you retire, you will likely be in a lower tax bracket than you are today, so your overall tax burden will be lower.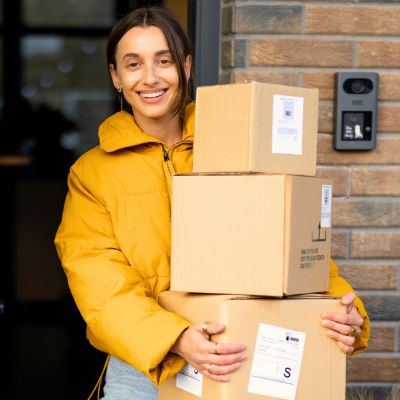 Shopping online? Let Capital One Shopping find and apply the best coupons for you. No hassle, just savings. Install now, save always.
Learn More
You can invest in multiple things
Some people don't realize that you don't buy an RRSP. Instead, your RRSP is simply an investment vehicle into which you can put various products. That means you can purchase things such as mutual funds, stocks, bonds, exchange traded funds (ETFs), guaranteed investment certificates (GICs) and more.
What investment products you should purchase depends on your age, timeline, goals, and risk tolerance. Generally speaking, the younger you are, the more risks you can take, since you have time to make up for any losses. That said, if you plan on buying a home shortly, you may want to keep your savings for the down payment in less risky investments.
It's used for more than just retirement
Speaking of buying a home, many people don't know that you can withdraw from your RRSP without having to pay any taxes if you're using it to purchase your first home.
This is known as the Home Buyers' Plan (HBP), and it allows you to withdraw up to $35,000 to put towards a down payment. If you're buying with a partner, you can each withdraw from your RRSPs, giving you access to up to $70,000.
You need to pay that money back eventually, but you get 15 years to do so. The payments start the second year after you first withdraw from your RRSP. So if you withdrew in 2022, your first payment would be in 2024.
The amount is 1/15 of what you took out. That means if you withdrew $30,000, you'd have to repay $2,000 every year. Any missed payments would count as income, and you'd lose that contribution room permanently.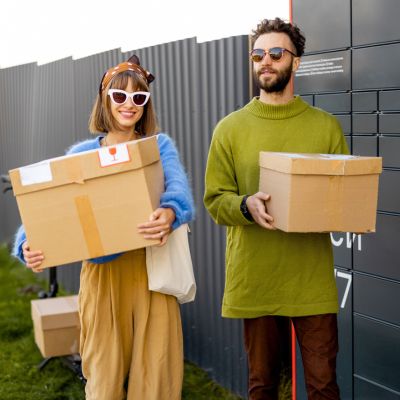 Automatically finds you the best coupons to use
Compares over 1000 merchants to give you the best price
Notifies you when your favorite items go on sale
Learn More
You gain contribution room by working
You gain RRSP contribution room as soon as you start working and file your tax return. Your contribution room is based on 18% of your earned income up to the allowable maximum each year ($27,830 for the 2021 tax year). One bonus is that you don't lose any of your contribution room. Any unused space gets carried over to the next tax year.
To find out your annual contribution limit, you can refer to your notice of assessment or log in to My Account for Individuals on the Canada Revenue Agency website.
The deadline is not really a deadline
March 1st is typically the last day to make RRSP contributions for the previous year. That said, this deadline isn't an actual deadline, since you can put money into your RRSP at any time. It's just that, after March 1, it will count towards next year's tax return.
For example, let's say you decide to contribute $5,000 to your RRSP on Feb. 1. You will get to decide if you want to use that contribution for the previous tax year or the current one. Of course, nothing is stopping you from contributing beyond that date.
In other words, there's no real reason to panic when the RRSP deadline comes up. That said, contributing early and regularly is always beneficial since it'll give your investments time to compound.
Get started now
If you're ready to open an RRSP, it's never been easier. You can get one set up quickly with the assistance of an advisor at a financial institution or investment firm. Alternatively, you can do things online through a robo advisor. For those who want to manage their investment by themselves, you can open an account with a discount brokerage. Each option has its own pros and cons, so be sure to do some additional research before starting.
Sponsored
Automatically apply coupon codes for free - it's kinda genius
Capital One Shopping's browser add-on automatically applies coupon codes as you shop online. It also alerts you whenever there's a better deal available from another retailer. It's absolutely free – plus it takes only two clicks to install.
Add the Capital One Shopping browser extension today and start earning discounts of up to 50% on the things you already buy. Your bank account will thank you