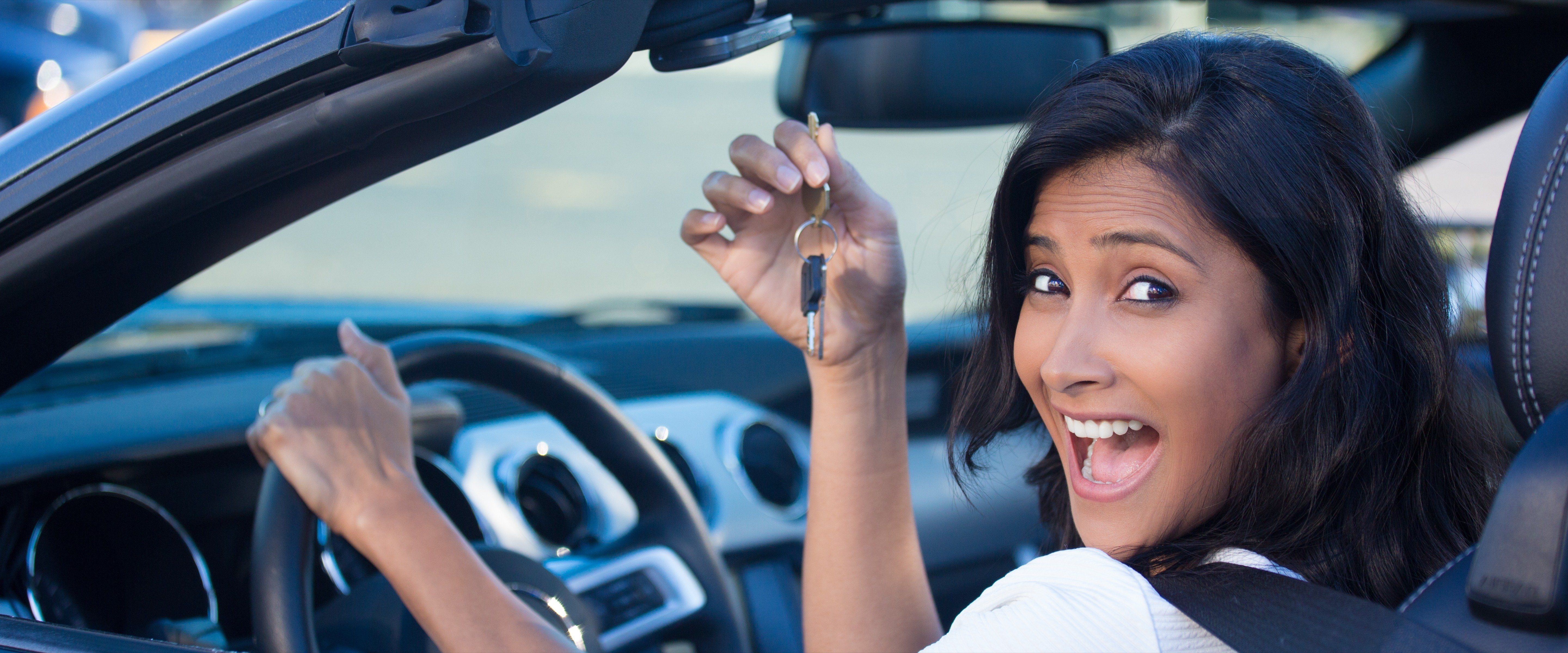 Comparison of the best car loan rates in Canada
AshTproductions / Shutterstock
🗓️
Updated: August 12, 2023
We adhere to strict standards of editorial integrity to help you make decisions with confidence. Please be aware that some (or all) products and services linked in this article are from our sponsors.
We adhere to strict standards of editorial integrity to help you make decisions with confidence. Please be aware this post may contain links to products from our partners. We may receive a commission for products or services you sign up for through partner links.
Time for a new vehicle? Buying a new car can be daunting, but we're sharing everything you need to know along with some helpful tips and advice in this guide to the best car loan interest rates in Canada.
In the market for a new car? You're not alone. In 2019, more than two million vehicles were sold across Canada. However, not all of these vehicles were bought outright. Unless you have a pocket full of cash (which most of us don't), those looking to buy a new car will have to take out a car loan. But what exactly is a car loan? What is the difference between financing and leasing? How can you get a loan and what are the best car loan rates in Canada? In this article, we're going to break down everything you need to know about car loans so you can feel comfortable and confident when shopping around for your new vehicle.
Best car loan rates in Canada 2023
These are our top picks for lenders along with information about the current car loan rates in Canada.
Note: These maximum rates may seem high, but lenders have indicated that they are rare scenarios and most fixed interest rates fall well below these maximums.
Lender
Fixed interest rates
Stand-out loan features
Car Loans Canada

Car Loans Canada has been helping Canadians find lenders for over ten years. They have a vast network of partners making it fast and easy for Canadians to get a loan, even when they have problems with their credit history. Because their network is so expansive, they are even able to match applicants with a history of consumer proposals, bankruptcies, and other bad credit issues to suitable loans. One of the biggest draws of Car Loans Canada is the fact that it is a free resource, which means that you won't have to worry about any backlash on your credit score. Fixed interest rates with Car Loans Canada typically range 6.99%-34.99%, and the terms range from 12 to 96 months.
Learn more about Car Loans Canada
LoanConnect

LoanConnect is another great place to search for lenders. This platform offers same-day pre-approval in as little as five minutes with a fixed interest rate starting at 4.99%. Their network of lenders currently provides loan terms for Auto Loans from 72 to 84 months.
Learn more about LoanConnect
CarLoans411
Founded in 2008, CarLoans411 was one of the first companies of its kind and has helped thousands of Canadians with their car purchase. With just a few clicks on your computer, tablet, or phone, it can take less than 2 minutes to apply for a car loan, and if approved, the platform will connect you with a suitable partner in their extensive network. Depending on whether you are planning to buy a new or used car, you will find loans between 12 months and 84 months, and a down payment is not required to get qualified. Interest rates are calculated for each person based on varying factors, including the term and amount financed. CarLoans411 partners with hundreds of dealerships across Canada who can help you regardless of your financial situation.

Canada Auto Finance
Canada Auto Finance has made a name for itself as a low-credit auto financer. Loan amounts max out at $45,000; however, there are lots of added benefits to using Canada Auto Finance. While each application is reviewed on a case-by-case basis, it is possible to be approved for $0 down, with no application fees, no co-signer, and no need to provide a SIN. However, those applying should know that you need to have a minimum monthly income of $1,500 to be considered for approval and interest rates tend to be a little higher (between 4.9% and 29.95%) because of this.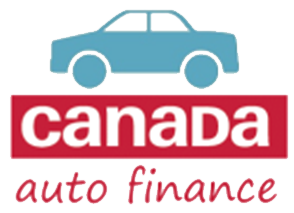 Canada Drives
Canada Drives started back in 2010 and has since helped more than one million Canadians complete applications for car loans. With more than 350 dealer partners, Canada Drives prides itself on making financing easy for all Canadians, even those who are facing financial difficulties. The application process is quick and easy; taking only 2 minutes to complete according to the website with fixed interest rates capping at 30%. They offer financing for vehicles worth $5,000 to $75,000 as well as terms between 12 and 96 months. This lender also has a great reputation, positive reviews, and was also named one of the country's best-managed companies of 2019.

Car loan basics
A car loan is a personal loan where the individual borrows funds from a lender for the purpose of purchasing a vehicle. Of course, since it's a loan, the borrower will need to repay the principal (this is the loan amount – which includes the cost of the car plus any fees or additional expenses from the dealership) plus interest.
The interest rate on a car loan can vary depending on a number of different factors. These can include the type of vehicle you are purchasing, your credit score, and the lender's prime rate. Those who have high credit scores and a decent wage will often get the best prime interest rates for their car loan.
If you have bad credit, it can definitely impact your likelihood of getting approved for a loan. That being said, it's not impossible. You can apply with a bad credit lender — private lenders for personal loans, and there are several in Canada. For the best of the bunch, check out our article on the best bad credit loans in Canada.
Of course, once you have received your loan at a set interest rate, you will need to pay it back. Typically, this is done in monthly installments until the loan is paid off in full. The length of the payment period – known as the term – depends on your agreement. For a car loan, most terms fall somewhere between 2-8 years, but a general rule is to try to keep it around 5 years, if possible. That way, monthly payment amounts can be more manageable, and you aren't losing too much equity in the vehicle as its value depreciates over time.
Types of car loans
There are three ways to get a car loan: through a bank or credit union, through the dealership's financing, or through an online lender.
Banks and credit unions
If you receive your car loan from a bank or a credit union, the loan amount will be deposited into your bank account upon approval. The borrower will then be able to use that money to purchase the vehicle they want. This type of loan is called "direct lending."
Dealership financing
It is also possible to get your loan through the dealership that is selling you the vehicle. One of the biggest perks of this type of loan is convenience. However, shop around to make sure you are getting a decent interest rate.
Online lenders
Finally, you can get a loan from an online lender. This process is also easy as it can be done from the comfort of your own couch at home. Everything is done online, and because it is online, it's easy to shop around and compare rates.
Deciding to lease, finance, or buy a car?
So, how do you figure out if you should lease, finance, or buy a car? It's entirely up to you but there are a few factors to consider that may help you decide which is the best option given your circumstances.
Leasing a car
If you lease a car, it means that you don't own it. Rather you pay to use it for a determined amount of time and, at the end of the lease period (usually 2-4 years), you have the option of returning or buying it. Generally, leasing is only available on new cars rather than used ones.
Leasing may be the best option if:
You want to drive a new vehicle: As mentioned above, leasing is generally only reserved for new rather than used vehicles
You need affordable payments: Lease payments are often much cheaper than loan repayments. So if your cash flow is a little slow, then leasing may be the best option for now.
You're looking for a nicer car: When leasing rather than buying, your budget will go further in terms of getting you a higher-end vehicle
You don't drive much: Most leases come with a kilometre limit, and if you go over it, you'll have to pay an overage penalty.
Low Maintenance: Since it's a new vehicle that you are leasing, you are much less likely to have to do any repairs.
Financing a car
Financing a car means getting a loan to help buy it, which means that you will own it in the end. Financing a car may be the best option if:
You want to own the vehicle: Unlike leasing, once the payments are up on your loan, you will own your vehicle.
You drive a lot: Leasing a car comes with a restrictive kilometre limit. Financing, however, means you can drive as much as you want.
Customizability: If you are a car enthusiast or want to add on a feature, it's possible. The car will be yours in the end so you can modify it as you please.
You want to better your credit score: This may seem like an odd reason, but the fact is that payment history plays a large role in your credit score. If you finance your car and pay it back on time, it can positively affect your credit score.
Buying a car outright
The final option is to buy your car outright. Granted, this isn't a possibility for most people (especially for those looking at purchasing a new vehicle). However, if you have been saving your money and can afford it, there are some benefits.
No monthly payments: This is the most obvious perk to buying a car outright. Having no monthly payments takes off the added stress of making sure you have money set aside to cover your loan or lease.
Possible discount: Cash is king and dealerships recognize this. If you are able to pay for your vehicle upfront in cash, then you can probably get a discount.
No interest: Paying in full using cash means you're not being charged any interest to purchase the car. It could potentially save you thousands of dollars.
How does a car loan work?
In order to apply for a car loan, start by filling out a lender's car loan application form. On this form, you will be required to answer questions about your personal and financial information. Additionally, you will likely have to submit several other documents that may include any monthly debt obligations you have, monthly housing costs, notices of assessment, and other information including the make and model of the vehicle you plan to purchase.
Once all the paperwork has been submitted, your file will be reviewed by a lending specialist who will determine if you qualify for the loan. Keep in mind that applying with multiple lenders within a short period of time can actually have a negative effect on your credit score, so you'll want to make sure to choose wisely.
If you are unsure if you will be able to afford the vehicle that you have chosen, you can do a pre-qualification. A pre-qualification is essentially the same as applying for a car loan, but your credit score isn't used during this process – which means you can avoid a potential negative impact on your credit score.
Once you have been approved for the loan, you will either receive a lump sum for the amount in your bank account or if you are borrowing from the dealership itself, you'll be able to take the vehicle and then start making the payments.
Payments will be made over the agreed-upon term. Shorter terms will require higher monthly payments while longer terms will have lower monthly costs. Remember, the ideal term is about 5 years, but decide on a term based on what you can afford. Making your payments regularly and on time is necessary to keep your credit in good standing.
The payments themselves are normally fixed (meaning the same amount each month) for the entire term of the loan. With each payment, part of the money goes to the principal (so the value of the car) while another part goes towards the interest. However, with car loans, most of the interest is paid off at the beginning of the loan. That being said, if you have extra money one month, you can typically apply it to the loan to lessen your payments and therefore save on the interest.
Remember: when it comes to interest on your car loan there are two types of interest. The first is the simple interest, which is the original interest on the agreed-upon loan amount (the principle). The second is the compound interest, which is calculated based on both the principle as well as the simple interest acquired starting at the beginning of the loan.
Checklist: Applying for a car loan
Ready to apply for a car loan? You'll need to gather a few documents ahead of time to start the process. Here's what you can expect to need:
Your credit score and credit report: The higher the credit score, the lower the interest rate, so it's in your best interest to try to improve your credit score as much as possible ahead of time. This can be done by paying off any credit card balances or outstanding debts.
Information about the vehicle: The lender will need to know the make and model of the vehicle you wish to purchase so that they can have a price to then determine the terms of your car loan.
Personal and financial information: The basics like your full name, birthdate, and current address will be required as well as any information about mortgage or rent payments and outstanding debt if applicable. You may be asked to show recent bank statements as well.
A driver's license: While it is technically possible to get a car loan without a driver's license, most lenders will require one because those with licenses have been proven to be more likely to pay back their car loan.
Employment history and income: You will likely be asked about your employment history for the past three years. You will also be asked for proof of income which can be shown through notices of assessment.
Banking details: Finally, you will be asked by the lender to provide a void cheque and you may also be asked to complete a preauthorized payment form. This will allow the lender to automatically withdraw payments from your account.
The verdict: Should I get a car loan?
As long as you choose a loan that fits your budget and you make regular payments, a car loan is a great option if you don't have a wad of cash stashed under the mattress. Understanding car loan rates in Canada can be daunting, but if you keep in mind the tips and information above, you'll be able to successfully navigate the process and get a car loan for your next vehicle.
If you liked this article, you may also like: