1. Plummeting food production Food production, because it so often involves crowded working conditions, was decimated last year, both by COVID-19 shutdowns and a number of widespread outbreaks at packing plants in Canada and in the U.S., which supplies much of the country's processed food.
The lack of product triggered a sharp increase in meat prices. Statistics Canada data shows that from December 2019 to December 2020, prices for chicken, canned salmon and various beef products increased by at least 5%.
Processing plants have reopened, but many are now required to invest in technology and new processes to keep their workers safe, including more automation and new equipment that can be operated remotely.
Those innovations don't come cheap. Guess who will be absorbing the additional cost.
One way to offset higher food costs is by cutting your other expenses — like your monthly credit card bills. Paying down some of your balances is good not only for your household budget but also for your credit score. If you haven't seen your score in a while, it's easy to check your credit score for free.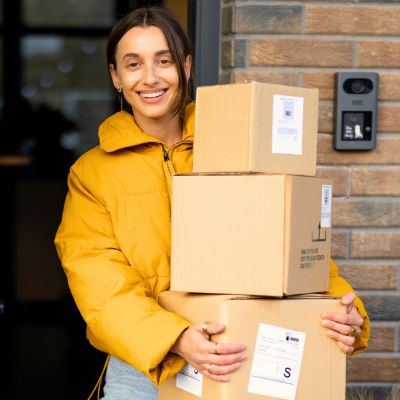 Shopping online? Let Capital One Shopping find and apply the best coupons for you. No hassle, just savings. Install now, save always.
Learn More
2. Transportation tumult The pandemic knocked food distribution off track, which has added to the price pressures you've been feeling. The United Nations Conference on Trade and Development found that global shipping dropped for the first time in 11 years during 2020.
International shipping is key to keeping Canada's grocery stores well-stocked. Data from York University identifies Canada as the world's sixth-largest food importer, while figures from StatsCan show that our reliance on imported fruits and vegetables has been on a steady climb since 2015.
Shipments from overseas and the U.S. were throttled by various COVID-19 pressures, from closed businesses to closed borders, and now supply has fallen short of demand for a number of products. And that has pushed prices higher.
Another transportation-related factor in rising food costs is a rapid increase in oil and gas prices. As Canadians decided it was safe to leave their homes again, demand for gasoline bounced back faster than oil producers could increase production.
You can hold down the cost of your own driving — and balance out the increases in food prices — by finding a better deal on your car insurance. Get rate quotes from multiple insurers and you're likely to find that you can pay less for your coverage, possibly by hundreds of dollars a year.
3. More eating at home Remember when eating at home, either because the restaurants you liked were closed or because you were working remotely, seemed like a can't-miss way to save a few bucks on food every week?
Ironically, eating more frequently at home is one of the reasons we're paying more for groceries — and scrambling to find creative ways to save and make more money.
With so many families at home for three meals a day, food consumption in Canadian households has exploded. A Nielsen survey conducted last year found 40% of Canadians were eating more food prepared at home.
A few million people eating a few extra lunches at home every week takes a monstrous bite out of the country's food supply. As food gets more scarce, there's really only one direction prices can go.
One easy way to give yourself a regular discount at the grocery store is by using an app that rewards you with cash back, like RBC's Ampli.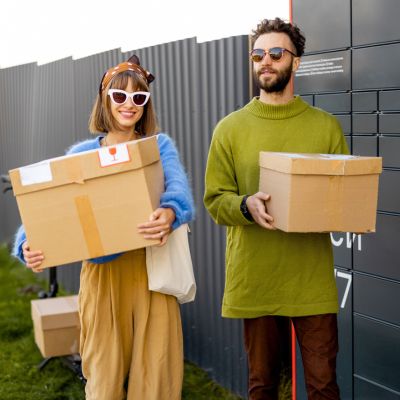 Automatically finds you the best coupons to use
Compares over 1000 merchants to give you the best price
Notifies you when your favorite items go on sale
Learn More
4. Climate change Extreme weather events and rapidly changing climate patterns also are playing roles in your rising supermarket bills.
Because our food growing season is short, a summer of extreme heat — or extreme moisture — across the Prairies, British Columbia or Ontario can seriously impact both food prices and supplies, and so can forest fires and reduced freshwater access.
"Canadian farmers will face challenges in the future dealing with unpredictable crop yields, heat-wave livestock threats, pasture availability, and pest and disease outbreaks," reads a report from researchers at Dalhousie University and the University of Guelph.
You may have an opportunity to add hundreds to your budget every month if you're a homeowner and haven't refinanced yet. Mortgage rates are still historically low, so if you work with a good mortgage broker you could find a new loan that will save you money to make up for how much more you're spending on groceries.
The outlook for food prices By this point, you're probably starving for some good news around food prices. There isn't much out there to snack on.
The world may be turning the corner on COVID-19, but food-chain instability due to surging global demand and severe weather linked to climate change will continue putting pressure on food prices over the long term.
Canada's Food Price Report says a family of four can expect to spend $13,907 on food this year — $695 more than in 2020.
"People will have to get used to paying more for food," Sylvain Charlebois, director of the Agri-Food Analytics Lab at Dalhousie University in Nova Scotia, told Bloomberg. "It's only going to get worse."
That is some truly bitter fruit. You may need to find a side income — maybe from an app that helps you earn free gift cards — just to cover your extra grocery costs.
Sponsored
Automatically apply coupon codes for free - it's kinda genius
Capital One Shopping's browser add-on automatically applies coupon codes as you shop online. It also alerts you whenever there's a better deal available from another retailer. It's absolutely free – plus it takes only two clicks to install.
Add the Capital One Shopping browser extension today and start earning discounts of up to 50% on the things you already buy. Your bank account will thank you