How these programs work When you make an online or in-store purchase through Afterpay, Sezzle, Uplift or another BNPL provider, that company will pay the retailer for your item upfront. You, in turn, will repay the provider.
Those payments might come in a few big chunks — "pay in four" is common — over a few weeks or smaller monthly payments over a longer period.
You typically don't need to go through any underwriting or a credit check to borrow money, and as long as you make your payments on time, you typically don't have to pay any extra interest or fees.
What is the BNPL provider getting out of the deal? The company usually gets a small cut from the retailer in exchange for helping them get a sale they might not have otherwise secured.
Unexpected vet bills don't have to break the bank
Life with pets is unpredictable, but there are ways to prepare for the unexpected.
Fetch Insurance offers coverage for treatment of accidents, illnesses, prescriptions drugs, emergency care and more.
Plus, their optional wellness plan covers things like routine vet trips, grooming and training costs, if you want to give your pet the all-star treatment while you protect your bank account.
Get A Quote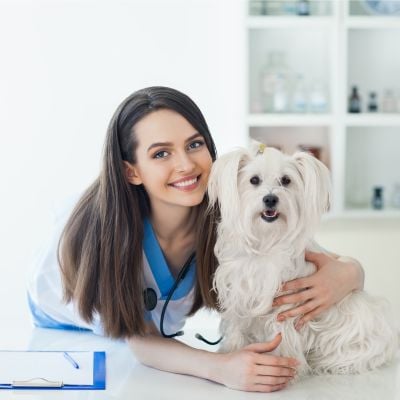 BNPL can be helpful for some As with credit cards, a BNPL plan means you won't have to hold off on important purchases just because you don't have the cash upfront. That could be especially enticing if your income stream has been disrupted during the pandemic.
But BNPL plans also have clear advantages over competing forms of credit. As long as you make your payments on time, a low or 0% interest rate will spare you from the brutal interest on credit cards, which often top 20% APR.
What's more, if your credit score or history make it difficult for you to qualify for a credit card, BNPL programs can grant access to a world of borrowing possibilities that would otherwise be closed off to you. Plenty of free services let you check and raise your credit score, but it generally takes time to see improvement.
So what's the downside? When it's easy to spend, people spend more.
In a 2020 survey by Toronto-based research company Cardify, half of shoppers said BNPL services allow them to spend at least 10% to 20% more than they would using a credit card.
Plus, each BNPL purchase is an entirely new payment plan, and not all retailers use the same providers. When you're juggling a few plans and companies at once, there's a very real risk of losing track of what you owe when and to whom.
Missing a payment due to confusion or overspending can result in a hefty late fee and may put your credit score at risk.
While some companies like Afterpay and PayBright don't charge late fees, others do. Sezzle will charge you $5 to reschedule a payment (after the first time) or $10 if you skip a payment entirely.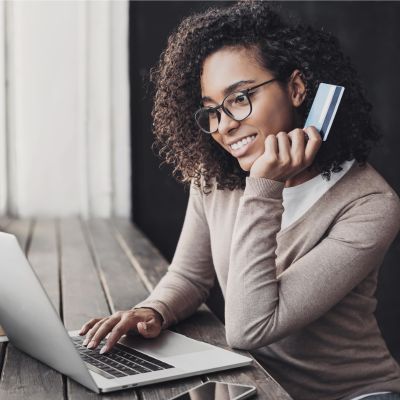 What to consider before signing up for BNPL Before you start signing up for multiple payment plans, consider a few other financial priorities:
Improving your credit score. Plenty of services and products out there can either help you achieve a good score or borrow money without one. A secured credit card can help you do both, plus earn rewards like a normal credit card.

Reduce your debt. You shouldn't switch to BNPL just because your credit card is maxed out. Carrying a high balance month after month will bury you in interest real quick. Thankfully, managing your debt doesn't have to be as cumbersome or expensive as you may have thought.
If money is tight but you have to make a big, necessary purchase in the near future, you do have a few options to earn some extra cash so you can pay upfront.
Do the hustle. If you've got a special talent or skill, why not turn what you do for fun into something you do for funds? It's much easier these days to turn your hobby into a profitable side hustle and earn the extra cash you need.

Make your savings work hard. A traditional savings account at your local bank will pay next to nothing in interest. When you're saving up for a major purchase, put your money into a high interest savings account, where you know your hard-earned coin will grow.

Get paid to shop. Find ways to maximize every dollar you spend. For example, one free program offers you real cash back — not points — every time you make a purchase at one of your favourite brands.
Correction — May 14, 2021: This story has been updated from a previous version that stated Afterpay charges late fees. While Afterpay may charge a late fee of up to 25% in other markets, it does not do so in Canada.
Sponsored
Trade Smarter, Today
With a wide variety of investment chocies, CIBC Edge makes it easy for you to trade how you want, when you want.