1. Limit how often you use your vehicle
The obvious thing to do first would be to limit the amount you drive. If public transportation is an option, consider making the switch. Yes, it may take you more time to get to work, but the savings could be considerable.
For example, let's say you need to fill up your tank once a week, and it now costs you about $100 each time. Taking public transportation instead might cost you closer to $40 a week. That's a considerable savings, and you don't need to worry about paying for parking.
Unfortunately, taking public transportation isn't an option for everyone. If that's the case for you, there may still be ways to reduce your car usage. If possible, consider walking or biking to the mall, or any activities you would usually drive to.
Carpooling is likely a lot more appealing these days, so it might be worth asking your co-workers to see if anyone is interested.
The key thing is to try to cut down the number of trips in your vehicle.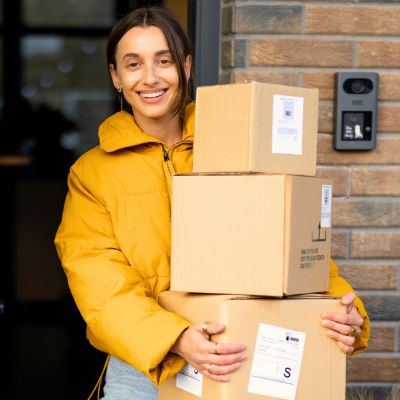 Shopping online? Let Capital One Shopping find and apply the best coupons for you. No hassle, just savings. Install now, save always.
Learn More
2. Look at driving habits and car maintenance
You can make your gas last longer by changing some of your driving habits.
For example, accelerating from a stop at a more gradual speed does increase fuel efficiency. You could also let your car coast or ease up on the gas pedal if you see that a light is turning red. Break earlier and avoid accelerating for no reason.
You could try and to your cruise control more often on highways, and keep to the right lane where traffic tends to be slower.
Some basic car maintenance could also help. Ensuring your filters are clean, removing any unnecessary cargo, and checking your tire pressure regularly can help increase your vehicle's performance.
Even removing any flags you have on your car in support of your favourite sports team can help, as it'll reduce the drag on your car.
3. Use an app to find cheaper gas
One of the most popular apps for saving on gas is GasBuddy. Once you open it, you can quickly scan a map to see how much gas costs at nearby stations. You can also search by postal code or city if you know you'll be travelling or taking a road trip shortly. These prices are generated by users who report them in real time.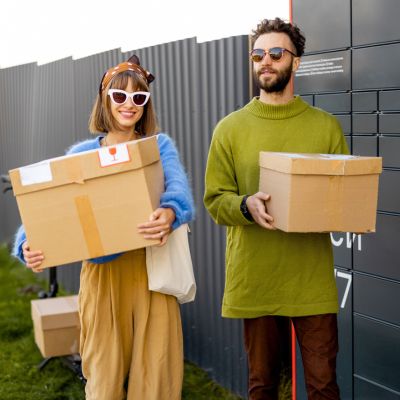 Automatically finds you the best coupons to use
Compares over 1000 merchants to give you the best price
Notifies you when your favorite items go on sale
Learn More
4. Use your loyalty points
The major gas chains have loyalty programs where you can earn rewards every time you fill up. The points you earn can later be used to get discounts on gas and merchandise.
With PC Optimum, you can now redeem 4,000 PC Optimum points for 10 cents off per litre (up to 40 litres in a single fill). Alternatively, you could redeem 10,000 points for any car wash package.
Don't forget that any points you've earned through your bank's travel rewards program could also be redeemed for gas. You could potentially redeem your points for a gas gift card or claim your gas purchases as a statement credit.
In most cases, using your points for gift cards or a statement credit is not as valuable as using your points for travel. That said, if you need some relief at the pumps immediately, it might be worth cashing in those points.
5. Use your credit cards
Many credit cards offer an increased earn rate when making gas purchases. With gas prices so high these days, you could get a fair amount back. Some of the best credit cards for gas purchases are as follows:
Triangle World Elite Mastercard - 5 cents per litre in CT Money at Gas+/Essence+ locations and participating Husky stations
CIBC Dividend Visa Infinite Card - 4% cash back on gas
TD Cash Back Visa Infinite Card - 3% cash back on gas
American Express Cobalt Card - 2 points per $1 spent on gas
Tangerine Money-Back Credit Card - 2% cash back on selected categories, including gas
While earning cash back on gas is appealing, you need to read the fine print. Some of these cash back cards pay out once a month, while others may pay out annually. Plus, you need to consider the annual fee that may come with the card.
6. Switch to an electric vehicle
Granted, switching to an electric vehicle is easier said than done. Many cars have a 12 to 24 month wait time, and though they cost more than combustion vehicles, the savings on gas could still be worth it in the long run.
For example, the Chevrolet Bolt EV has a manufacturer's suggested retail price of around $38,000 and a full charge gives you a range of about 400 kilometres. To fully charge the battery, it'll cost about $5 in electricity. That's significantly less than fueling up at the pumps.
Additionally, there are a lot of incentives available to make the switch to an eclectic vehicle. The federal government offers a $5,000 rebate on electrical vehicles with a purchase price under $45,000. Many provinces also provide additional incentives if you purchase an electric vehicle, such as $1,000 back for Ontario residents and up to $8,000 back if you live in Quebec.
Sponsored
Automatically apply coupon codes for free - it's kinda genius
Capital One Shopping's browser add-on automatically applies coupon codes as you shop online. It also alerts you whenever there's a better deal available from another retailer. It's absolutely free – plus it takes only two clicks to install.
Add the Capital One Shopping browser extension today and start earning discounts of up to 50% on the things you already buy. Your bank account will thank you