Contact your lender
If you're ever worried that you won't be able to make your mortgage payments, contact your lender right away. They don't want you to default on your home, so they'll likely present you with a few options. For example, they may allow you to skip a payment, or renegotiate your loan so you can continue to make your monthly payments.
Keep in mind that your lender won't be forgiving any of your debt. Any skipped payments will be deferred until later, while charging you additional interest for the privilege.
Unexpected vet bills don't have to break the bank
Life with pets is unpredictable, but there are ways to prepare for the unexpected.
Fetch Insurance offers coverage for treatment of accidents, illnesses, prescriptions drugs, emergency care and more.
Plus, their optional wellness plan covers things like routine vet trips, grooming and training costs, if you want to give your pet the all-star treatment while you protect your bank account.
Get A Quote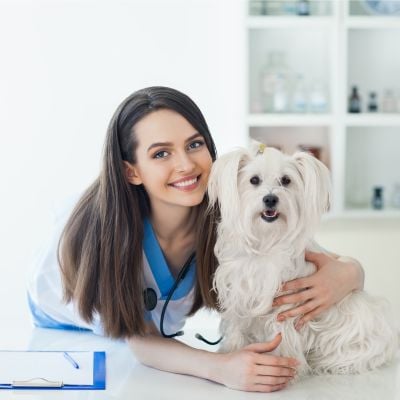 Extend your amortization
Traditionally, when people renew their mortgage, they lower their amortization (the length of time for paying off the house) at the same time. For example, if you had a five-year mortgage on a 25-year amortization schedule, your next mortgage would only be amortized for 20 years.
But with interest rates now higher than what you're used to, going with a lower amortization may not benefit you. In fact, it might make sense to extend your amortization schedule, so your monthly payments are lower.
Yes, a longer amortization would cost you more interest in the long run, but if you're worried about your monthly bills now, this is a solution to consider.
In addition, some mortgage insurance providers are now allowing private lenders to extend the mortgage term to 40 years for some borrowers. While this option keeps you in a mortgage longer, it can reduce your monthly payments and make them more manageable.
Rent and cover the difference
If you have another place to live, you could consider renting your home to offset the costs of your mortgage.
Let's say your mortgage payments now exceed your monthly income. If your monthly mortgage payments are $3,000, you could rent it for $2,500. You would pay the $500 difference out of pocket.
While this is a reasonable solution, you would still need a place to live and you may be forced to move back in with family or find some other arrangement. In addition, other expenses may come, such as maintenance or repairs.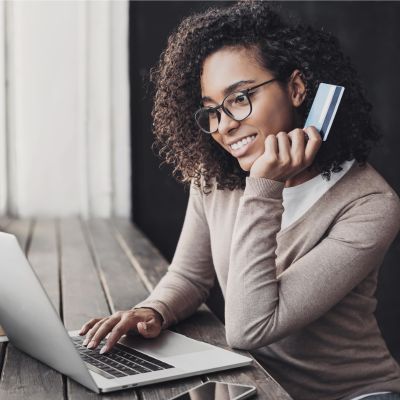 Consider a shorter term
During the last interest rate announcement, the Bank of Canada signalled that they could pause interest rate hikes as early as this month. This puts people about to renew their mortgage in quite a predicament. If they sign up for a new five-year mortgage term, they could potentially lock in when interest rates have peaked.
Ultimately, no one has a crystal ball, but if you are worried about locking in today's rate for the next five years, you could consider a shorter term of just one or two years. Your interest rate would be higher than a five-year term, but at least it's only for a couple years. If you can handle a temporary increase, you'll be able to reassess your options sooner, without having to pay any penalties when you're up for renewal.
Lock in your rate but know the penalties of breaking it
The tricky thing about interest rates is that no one really knows for sure where they're headed. If you're about to renew your mortgage and you're worried that your monthly payments will continue to rise with a variable-rate mortgage, it might be simpler to just stick with a fixed five-year term. This might cause you to stretch your budget right now, but at least you'll know for sure that your mortgage payments won't increase anytime soon.
That said, if you ever need to break your closed fixed-rate mortgage, you'll have to pay a penalty. The amount you'll pay will be either the interest rate differential (IRD) or three months interest; whatever is higher.
The IRD can be expensive since it's based on the time left on your mortgage term, plus the difference between your original mortgage interest rate and current interest rates on a similar mortgage.
Variable-rate mortgages typically charge three months interest. But this isn't the only fee you might face. Administration fees, appraisal fees and discharge fees can add to the cost.
If you are considering breaking your mortgage, ask your lender or your mortgage broker what penalties and fees they charge. You can also use an online mortgage pre-payment calculator to determine how much it would cost.
Sell your home
If the monthly payments are keeping you up at night, or you simply can't afford to keep paying your mortgage, then it's time to sell. In an ideal world, you would have already built some equity, allowing you to walk away with some profit. That said, since property values have dropped as of late, there's a chance that what you owe is more than what your home is worth.
When this happens, you'll need to pay the difference to your lender out of your own pocket. This would clearly hurt, but the short-term pain might be better than any long-term solution available.
Sponsored
Trade Smarter, Today
With a wide variety of investment chocies, CIBC Edge makes it easy for you to trade how you want, when you want.