Symple is simple Applying for a personal loan with Symple is as easy as the company's name implies.
Answering a few quick questions and you'll have a personalized rate quote in less than two minutes. Then it's just a matter of completing a short, simple online application.
Once your application's been filled out and submitted, Symple's tech takes over. You'll be presented with a loan offer in 60 seconds. Once you sign the offer, you'll receive the funds the next business day.
Symple is an online company, which works to its advantage — the services are available 24/7. If you're doing some late-night shopping and come across an item that needs to be paid for with credit, you can head over to the Symple Loans website and start the loan process with a few taps on your favourite device. You'll never have to scramble to find a location or wait for a loan officer to call you back.
Unexpected vet bills don't have to break the bank
Life with pets is unpredictable, but there are ways to prepare for the unexpected.
Fetch Insurance offers coverage for treatment of accidents, illnesses, prescriptions drugs, emergency care and more.
Plus, their optional wellness plan covers things like routine vet trips, grooming and training costs, if you want to give your pet the all-star treatment while you protect your bank account.
Get A Quote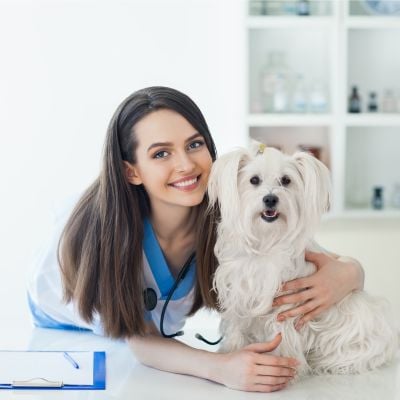 Your ticket out of high-interest debt The problem with credit cards and most personal loans isn't that they result in more debt; it's that they create more high-interest debt.
If your credit card company was charging you 9% interest instead of 19%, the cost of carrying that debt for months—or years; it happens—would be a lot less daunting, wouldn't it?
Symple's digital approach helps keep consumers' borrowing costs low. With no brick-and-mortar locations to drive up overhead, the company can offer low rates and fees and continue investing in the kind of technology that makes for a smooth loan process.
Symple's rates start as low as 5.75%. That's more than two-thirds less than the rate attached to Canada's most affordable credit cards.
Flexibility to meet your needs Symple's personal loans come with an added element that credit card companies, banks and other online lenders often fail to provide: flexibility.
When dealing with a credit card company, the terms aren't exactly up for negotiation. Symple allows you to choose the loan term—up to seven years—that best suits your budget and lifestyle.
If you're familiar with personal loans in Canada, you'll know that some lenders often prevent borrowers from paying their loans off as quickly as they'd like by charging them early repayment fees. When these fees are high enough, borrowers can wind up being locked into loans—and paying interest—for longer than necessary
Early repayment fees aren't a factor when you borrow from Symple.
"We don't want to penalize people for being responsible and putting themselves in a position where they can pay us back early," Gold says. "If we can help borrowers achieve financial stability, we see that as a win-win."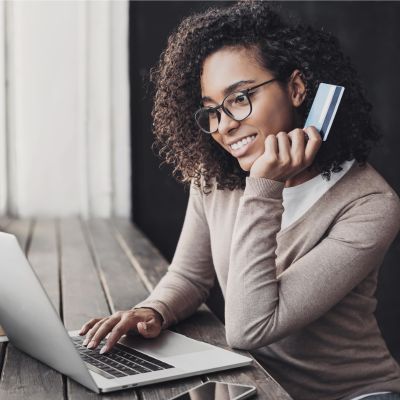 Gift yourself some certainty This holiday season, with high inflation and a nagging pandemic hanging over the country, one thing on everyone's mind is uncertainty.
If you're paying for your holiday shopping with credit cards and saddling yourself with bills that your providers are happy to let you pay off indefinitely, you're really only adding to that uncertainty. You don't know when you'll pay the balances off, or how much interest you'll wind up paying.
With a personal loan from Symple, you'll know how much your loan will cost you and when you'll have it paid off. At a time when few things are set in stone, that kind of assuredness is a gift you deserve to give yourself.
And if you still have additional items to buy during the holidays, like more presents or a well-earned winter getaway for yourself, don't forget that a personal loan can be taken out before you make your purchases. You could potentially complete your holiday shopping without leaning on your credit card at all.
Personal loans don't have to be after-the-fact solutions. They make an excellent bandaid, but a little preventive medicine may be better for your overall financial health.
Sponsored
Trade Smarter, Today
With a wide variety of investment chocies, CIBC Edge makes it easy for you to trade how you want, when you want.