Student borrowing costs in Canada The interest rate on the federal portion of student loans has been 0% since April 1. The freeze hasn't actually been passed into law by the House of Commons yet, but the National Student Loans Services Centre has already implemented the Liberals' proposed interest moratorium until March 31, 2023.
That's a significant reduction. Since November of 2019, federal student loans have been attached to an interest rate of 2.5% plus the country's prime rate. Canada's prime rate, the interest our banks charge their best customers, is currently 2.45%. That means you'd be paying 4.95% on your student loan if the moratorium wasn't in place.
It's a little different on the provincial level, where interest charges are currently quite low, but interest payments have not been paused.
British Columbia: prime.
Alberta: prime.
Saskatchewan: prime plus 2%.
Manitoba: 0%.
Ontario: prime plus 1%.
Quebec: prime plus 0.5%.
New Brunswick: prime plus 2%.
Nova Scotia: 0%.
Prince Edward Island: 0%.
Newfoundland and Labrador: N/A.
Nunavut: prime minus 1%.
Northwest Territories: prime minus 1%.
Yukon: prime plus 2%.
Unexpected vet bills don't have to break the bank
Life with pets is unpredictable, but there are ways to prepare for the unexpected.
Fetch Insurance offers coverage for treatment of accidents, illnesses, prescriptions drugs, emergency care and more.
Plus, their optional wellness plan covers things like routine vet trips, grooming and training costs, if you want to give your pet the all-star treatment while you protect your bank account.
Get A Quote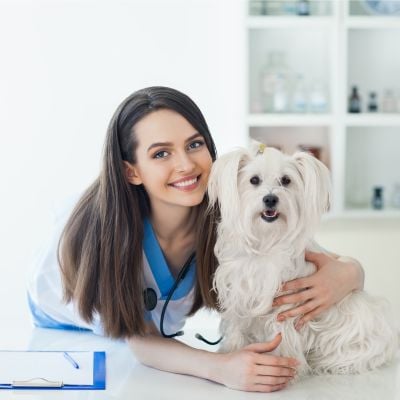 What can you do with your interest savings? With the interest charges on your federal student loan zeroed out for the next 11 months, you can reduce your monthly payment to its absolute minimum without having to worry about increasing the overall cost of your loan.
Let's say your current monthly student loan payment is $400. If you can reduce it by a quarter, that gives you an extra $100 a month to play with. You can use that money in a variety of ways that can help strengthen your financial situation.
Fund your tax-free savings account. It's not always easy to find the money to put into your TFSA. An extra few hundred dollars a month over the next year or so would allow you to accrue a decent chunk of change in that account, which can eventually help you buy stocks, bonds or innovative ETFs that pay solid returns.
Grow your Registered Retirement Savings Plan — with your employer's help. Tying up money in a long-term retirement savings account may not sound too appealing if your cash flow has been reduced to a trickle. But if your employer matches your RRSP contributions, every extra dollar you put into it is worth double. If long-term financial well-being is your goal, you can't forget about retirement.
Get on top of the rest of your debt. If the balances you're carrying are high enough, the interest on credit cards or payday loans can make your debt impossible to get out from under. That's why you should always take the opportunity to pay down your high-interest debts when you have access to extra cash.
"I always advise people who have debt to pay it off," says Dave Nugent of the investing service Wealthsimple. "High-interest debt is a no-brainer — pay off anything over about 5% before doing anything else."
If the money you're diverting from your student loan payments isn't enough to erase all of your other debts, you could consider taking out a debt-consolidation loan as a way of increasing your cash flow. Keeping up with your payments will also help improve your credit score.
Don't get too radical If you'd like to funnel some of your student loan savings elsewhere, it's important to keep a few things in mind.
First, whatever you choose to invest in should be stable. Your extra money could easily evaporate if you put it behind volatile assets like cryptocurrency or overhyped stocks and their values fall off a cliff.
"If someone takes a risk with money that they would have otherwise put toward paying down their student debt, they may regret it in the future and years to come," Jason Heath, managing director of Objective Financial Partners, told the Canadian Press.
You also need to remember that today's no-interest period is temporary. Don't get so wrapped up in your new investing adventure that you'll have trouble returning your budget back to normal once you have to start paying interest again. Those interest charges will inevitably be coming back.
And don't think that you can stop paying your student loans entirely, use all of the saved money to invest, and then somehow get back on a payment schedule without leaving some deep, ugly bruises on your credit score. You must keep making your payments.
"Your student loan repayment plan becomes part of your payment history, which is the biggest element considered when calculating credit scores," says credit reporting agency Equifax. "For many borrowers, student loans are not only an opportunity to get an education, but also to prove that you can pay back loans responsibly."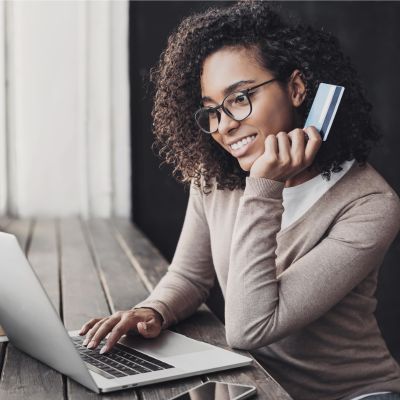 Other ways to improve your finances during COVID If you'd rather continue chipping away at your student loan at your current pace, there are still several ways you can give your budget a boost.
Mortgage rates are still far enough below historical averages that refinancing your mortgage could save you a ton of money. Rates have been trending upward this year, so if you're already late to the refi party, you may want to get a move on before they turn the lights out.
Cash-back apps seem to be all the rage these days, but a lot of them don't reward you with anything more than points. But one app actually pays you in real, Canadian dollars when you shop.
It may also be time to reevaluate what you're paying for life insurance. Finding a new policy could leave your family better protected at a fraction of what you're currently paying. When you're eventually back to paying interest on your student loans, the cash you save here can become your new seed money.
Sponsored
Trade Smarter, Today
With a wide variety of investment chocies, CIBC Edge makes it easy for you to trade how you want, when you want.