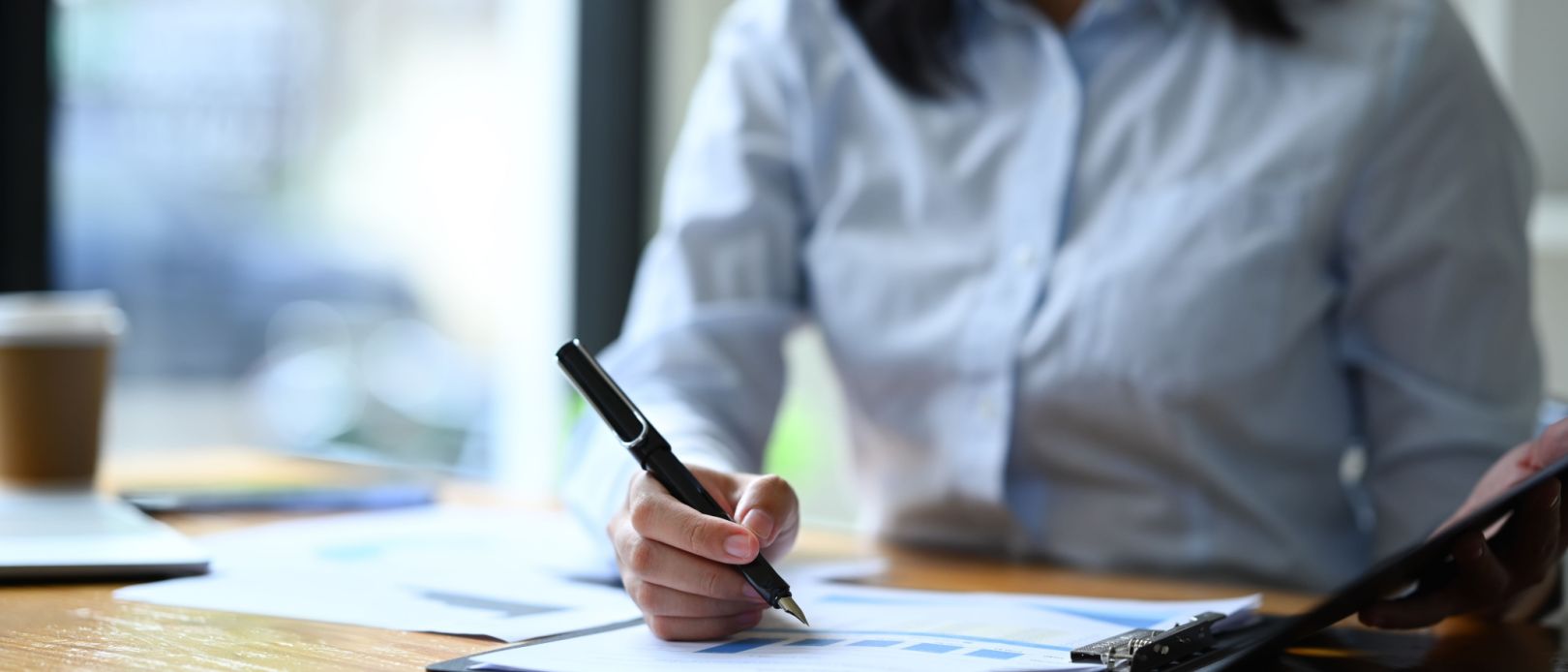 Best small business ideas for Canadians
Prathankarnpap / Shutterstock
We adhere to strict standards of editorial integrity to help you make decisions with confidence. Please be aware that some (or all) products and services linked in this article are from our sponsors.
We adhere to strict standards of editorial integrity to help you make decisions with confidence. Please be aware this post may contain links to products from our partners. We may receive a commission for products or services you sign up for through partner links.
Small businesses have a lot going for them. At their best, they can offer their owners freedom, financial gain, and prestige. Even when you take into account the investment of time, the responsibility, and the personal and financial risks, the allure of independent work life is hard to ignore. In some ways, the biggest hurdle is getting started. That includes thinking about all your small business ideas, identifying the best small business ideas for you, and mapping a plan forward. If you're considering starting a small business in Canada — whether it requires an office or can be done remotely — this article is for you.
Small business ideas for Canadians
If you're looking for a list of the best small business ideas to think about, there's no shortage. It depends on your current set of skills, where your interests lie, and whether you're willing to go back to school to get specialized training. Here are some possibilities worth pondering.
1. Monetize an existing hobby
This tops our list because you're already part-way there. These are jobs based on things you're already interested in and like to do. You just have to find ways to turn them into money-makers.
Antiques or art dealer
Thrift or vintage store owner
Professional eBay seller
2. Sell your own products
You might be a sourdough bread savant, a face mask master, or something else entirely. But if you're a creator of some kind, your products could be saleable. If you're interested in setting up an Etsy shop or your own e-commerce store, selling your goods could be a great way to make money and a simple way to get started.
Handmade soaps or beauty products
Food specialties, like preserves, cakes, and pastries
Curated gift baskets
Selling meal kits and food prep services
3. Launch your career in showbiz
If you love performing in front of people, you could make extra money in an entertainment-related pursuit.
Clown
Magician
Mobile DJ
YouTube performer
4. Assist behind the scenes
You didn't think we'd really leave the introverts out, did you? Big events like weddings, retirement parties, and business retreats only seem seamless. They're the result of a lot of people doing their jobs—and one of those jobs could be yours.
Event planner
Caterer
Photographer/videographer
5. Get back to basics
The wisdom of learning a trade didn't just become obsolete with the Internet. There will always be homes and cities, and they will always need maintenance.
Landscaper
Electrician
Plumber
House painting
Small appliance repairs
6. Sweat equity
There is always plenty of demand for a business that can provide the muscle.
Cleaners
Movers
Home stagers, decluttering/organization expert
7. Focus on fitness
Staying healthy is a huge concern for many Canadians, especially with new guidelines put in place due to COVID-19. If you can offer services in this sector, you'll appeal to a large potential customer base, especially if you're willing to take courses to get certified or licensed.
Personal trainer
Physiotherapist
Nutritionist
READ MORE: 7 steps for how to start your own business in Canada
8. Share a skill
Chances are, you're really good at some things. Maybe you'd like to start a small business coaching others and teaching them a skill. Some require certification, like high-level coaches for sports, but others don't.
Life coach
Music or art instructor
Tutor
Language teacher
9. Get local
Now might not be the time to start a travel agency, but if you're interested in showing people the best of your area, consider running tours or creating a local attraction.
Horseback riding guide
Sport fishing guide
Tour guide
Culinary, garden, or history-themed tours
READ MORE: Consider peer-to-peer loans with Lending Loop
10. Let's get digital
Some businesses don't require much if any, face-to-face interaction with the public. That's a major bonus for the real introverts in the crowd. If your product or services can be delivered digitally, you'll enjoy a large measure of location independence and ample alone time.
Writer/Editor
Graphic designer
Web site developer
Virtual assistant
11. Get paid just to live
Believe it or not, just living can be a business opportunity. When people live away from their properties or travel from their homes, they often want someone there to take care of things. You can also think of ways to make money on your real estate assets.
House or pet sitter
Property manager
Airbnb host
This is really only an overview of the small business ideas out there, but it should give you a bit of inspiration on what you could do. The opportunities are endless!
How to determine which small business is right for you
There's no one business idea that works everywhere and for everyone. Any of the above ideas are viable, but figuring out what's the best business to start involves some brainstorming. There are (at least) two parts to finding a winning idea: thinking about (1) your potential customers and their problems; and (2) what skills/expertise you can offer.
Businesses thrive by offering solutions to their customers. This means that you need to be reasonably sure people want what you're selling.
Conversely, you need to be able to deliver what you promise. It won't make much sense to start a dog-walking business if you're allergic to dogs.
Finding the convergence of those two things will go a long way to shortlisting your best small business ideas.
READ MORE: What type of business should you start in Canada?
Last word
Starting a small business can be daunting, especially in the era of COVID-19. But it's also an enormous adventure, and if you're successful, the payoff is plenty. These small business ideas should kick your brain into high gear. What comes next is up to you!
Once you've taken the first steps to start your small business, think about putting resources in place so that you can manage your biz like a boss. For starters, get a business credit card to separate your professional and personal expenses. It will make filing your tax return simpler, and you may even get rewards that you can use to support your business. Another task to tackle is to look at getting a small business loan to finance start-up costs such as equipment, office expenses, and insurance. Finally, make sure you have an organized bookkeeping system in place. That could mean using an Excel spreadsheet, subscribing to online accounting software, or hiring a bookkeeper.
READ MORE: Best business loans for small businesses in Canada