1. University of Waterloo Waterloo tied with Victoria for second place when it comes to Canada's top comprehensive schools — but has the best reputation in the nation, according to the report.
The public research university ranks highly for programs like engineering and hospitality and also for employment after graduation. And Google says Waterloo is one of its top three recruiting universities as well.
It isn't all sunshine and rainbows, however. "The campus is horrible, food sucks and the overall environment is dull. The co-op program is also not guaranteed and still people are charged over $700. I know of so many kids who still haven't got a job in their 3rd year. The academic advisers are extremely terrible," writes one Quora user.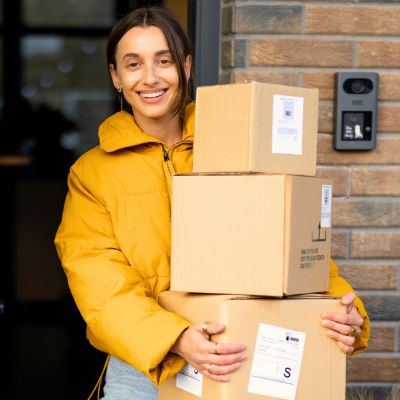 Shopping online? Let Capital One Shopping find and apply the best coupons for you. No hassle, just savings. Install now, save always.
Learn More
2. Simon Fraser University SFU might not be as widely recognized across the globe as the University of Toronto, but Maclean's considers it the country's top comprehensive school and it placed second for its sterling reputation.
It's known for offering plenty of co-op opportunities, at companies like Tesla and Google, and for being the first and only Canadian member of the National Collegiate Athletic Association (NCAA).
That said, one Redditor writes, "The mark of any conventionally 'great' school for your typical student is access to services (like mental health, counselling), party/student life (bars, on-campus events) and department-led organizations. SFU is lacking substantially in all three of these."
3. University of Guelph "Canada's Food University" was established in 1964 and is home to the Ontario Veterinary College, which has ranked first in Canada, and one of the best in the world, for veterinary medicine.
UofG, which has programs for fostering food security and environmentalism, also received top scores by the International Student Barometer for its living and learning environments and ranked first for student satisfaction by Maclean's.
Unfortunately, its location in Southern Ontario makes it less desirable for students seeking the vibrance and bustle of the big city life. "Small town and very country. If you're used to that it's fine but if you're from a city it can seem like there's nowhere to really go. The school rep isn't that great, especially since it's beginning to be seen as more of a party school now," says kittykiara36.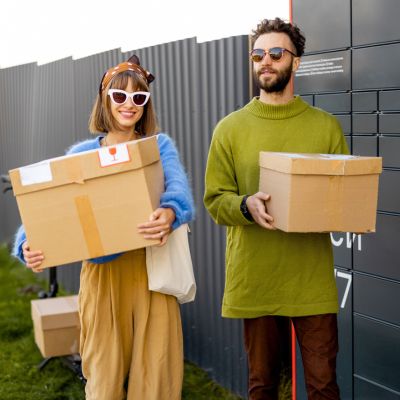 Automatically finds you the best coupons to use
Compares over 1000 merchants to give you the best price
Notifies you when your favorite items go on sale
Learn More
4. University of Victoria UVic boasts one of the top comprehensive education systems in Canada, as well as a beautiful, green campus and stunning architecture.
It ranks highly for international research collaborations and for preparing career-ready students, however the British Columbia-based school is not without its faults.
It's situated on the southern end of Vancouver Island, which means groceries and campus food are more expensive than they'd be on the mainland. And some say the university lacks adequate infrastructure and student services.
"UVic is a small university. Everyone knows everyone eventually if you get around. Some people like the small town environment, but I find it also makes it so there are barely enough people for every club/group, so exclusive cliques and politics breed easily," says Hannah Kabana on Quora.
5. Ryerson University Ryerson — which has recently made headlines for calls for a name change — was labelled a trade school and polytechnic institute for many years before gaining official university status in 1993.
Located in the heart of Toronto, the young university has often been mocked by other institutions with the nickname "Rye High" in the past. However, today, it's recognized as one of the top institutions for undergraduate research.
Its one-of-a-kind Zone Learning option helps students gain practical, hands-on experience while launching a startup and prepares them for entrepreneurship in the real world.
"The only couple things I didn't like were 1) there is no school spirit really and a commuter school isn't the same university 'experience' as somewhere like Guelph or Western. 2) Everything is so damn expensive, it's not financially wise to live here and going out is a pain in the butt since you gotta cab, commute, or … find a room to crash," explains one Redditor.
6. Concordia University Concordia calls itself a "next-generation university" for supporting research focused on current challenges and growing issues. It emphasizes experiential learning for students to gain hands-on experience and includes work-integrated, community-based and international opportunities.
Its District 3 Innovation Hub allows collaboration between students, faculty and alumni and helps build important entrepreneurial skills.
"I think the biggest cons would be the bathrooms, which are atrocious, and many students who attend are simply here because they were forced. Many lack motivation and … well, even the skills or natural talent to be attending a university," writes Azmera1 on Reddit.
7. York University Strikes aside, YorkU is recognized as a leading teaching and research institution — according to the university site, it ranks first in Ontario for global collaborative research publications and 94% of graduates get jobs within two years.
While its STEM programs aren't quite as lauded as those of Canada's other top schools, the Schulich School of Business and Osgoode Law School are two of the best in the nation.
One of Quora user Elizabeth Mccarthy's biggest complaints was York's many strikes. "Someone's always striking here. It can be the TAs, professors, students … Most recently a lot of the food workers were on strike for a long time, leaving students with less places to eat with a demand for $15/hour wage. A lot of these workers are also York students. I don't think it's fair because people purchase meal plans for about $2,500 with the expectation that they'll be able to have these options to eat all year long."
8. Memorial University of Newfoundland Newfoundland and Labrador's only university, MUN was originally established as a memorial to soldiers who lost their lives during the First World War and other conflicts.
It began as a small teachers' training school about a century ago, but currently offers over 100 degree programs. It's also one of Canada's top research universities, with over 40% of its research being ocean-related, and has a strong start-up culture.
"I have family in and around St. John's, so that helped me out. I did however still feel really isolated. I think it's just the lack of options of leaving. Once you're on the island, it's a bit of a production leaving (3.5 hours of travel to Toronto)," writes RenardRouge on Reddit.
9. Carleton University Carleton in Canada's capital offers co-op opportunities at tech giants such as Shopify and positions on Parliament Hill. Despite pulling fifth place on Maclean's list of comprehensive schools, however, it lags behind when it comes to reputation.
Carleton has a massive engineering faculty and is home to Canada's oldest four-year journalism program. However, it doesn't come with the prestige of Ontario's other post-secondary institutions and is reputed to be "easier" to gain acceptance into, with a minimum entering grade of around 80%.
"It has a vibrant campus community, with tons of clubs and activities to get involved with. The campus itself is beautiful (compared to the ugly concrete that uOttawa is made of) since it has lots of green space / is right next to the Canal and the Rideau River," writes chickiede on Reddit. "Of course, not all aspects of Carleton are the best. It has a reputation as 'Last Chance U' and for some programs, this isn't much of a stretch.
10. Wilfrid Laurier University Wilfrid Laurier ranks highly for student satisfaction and services, but its reputation as a "party school" and lower minimum grade requirements may have pushed the university closer to the bottom of the list.
That said, WLU devotes more attention to its business and economics programs and its co-op opportunities are fairly decent, according to some alumni.
RexanZ on Reddit says, "Business gets a lot of attention, especially in co-op, so if you do an arts or science co-op you feel like you're kind of swept under the rug … There are fewer class choices (although the ones we have are pretty cool, in psych at least)."
11. Université du Québec à Montréal The French-language public university ranks highly for research in human sciences and natural sciences and offers over 300 programs.
However, UQAM is reputed to include lower admission requirements compared to most other universities and sits in the shadow of several other more renowned institutions. It scored last on Maclean's list for student services, scholarships and bursaries and operating budget.
"The University of Quebec in Montreal (UQAM) does not have the prestige and reputation that McGill, Université de Montréal or Laval University in Québec City. For one, it is the 'newest kid on the block' … It is situated in the midst of downtown and does not have a campus or college 'ivied' look ... As for the education itself, the university has branched out in different cities (Trois-Rivières, Rimouski, Rouyn-Noranda, etc.) which offer some courses but not all," writes Claude Favreau on Quora.
12. University of New Brunswick The University of New Brunswick is Canada's oldest English speaking university, with stand-out programs in kinesiology and environment and Canada's sole NASA-designated Regional Planetary Image Facility.
Past students say UNB is more affordable, smaller and friendlier compared to other universities, with a great social scene, but add that the course offerings are lacking.
It also falls behind the ranks of other institutions when it comes to scholarships and bursaries and medical/science grants.
Graduate Jeffrey Barnaby on Quora writes, "They just pump first/second year courses with so much enticing stuff, then completely fail to deliver in the later courses — giving you … material that will have absolutely no use to you in the real world and making you do projects/assignments that are ridiculous."
13. Brock University Brock University in the gorgeous Niagara Region, is one of the lowest rated universities on this list when it comes to reputation, possibly due to its relaxed, laid-back atmosphere.
Over 90% of co-op graduates end up finding work with a previous employer, says Maclean's. However, the minimum entry grade across its arts, science and commerce departments is just 70% and the university invests the lowest amount of total research dollars.
Programs in education and business are believed to be better than others, such as in medicine and law.
"Brock and Goodman's reputation has grown tremendously in the past few years, however, you will still never get past people thinking just because 'you can walk and talk, you can go to Brock.' I personally have grown to be okay with this though, because it makes us the underdog," says blueeyesred on Reddit.
14. University of Regina The University of Regina actually guarantees that if a grad doesn't find a career-related job within six months, the university will pay for an extra year of tuition.
However, free schooling didn't stop Maclean's from scoring UofR lowest on its list of the nation's top comprehensive schools, particularly due to student satisfaction and reputation.
The minimum entry grades are pretty low — 65% for arts and 70% for science — and some claim higher level classes are only offered once a year in one time slot.
"The education level is pretty much average I would say. There are definitely some great professors and I loved taking their classes but on the other hand there were some professors that were clueless about what they were teaching … Once you graduate, there are less opportunities for full time jobs in the city," says Imran Jawaid on Quora.
15. University of Windsor Windsor ranked the very worst on this list for reputation — and neither the courses nor the social scene make up for it.
UofW is situated just by Ontario's border with Detroit, and the university makes use of its location by offering dual programs with American schools.
However, it's looked down upon by other educational institutions for low entry requirements — a minimum average of around 70 to 75% is considered acceptable in most departments — and the lack of nightlife and social events in the city.
"UWindsor is a school that gets very little respect outside of the Southwest Ontario (Windsor-Chatham) region. If you don't plan on living here, it will be difficult to get a job elsewhere in the province." writes DontComeHereUWin on Reddit and adds that the quality of education, student life and co-op department are poor.
Sponsored
Automatically apply coupon codes for free - it's kinda genius
Capital One Shopping's browser add-on automatically applies coupon codes as you shop online. It also alerts you whenever there's a better deal available from another retailer. It's absolutely free – plus it takes only two clicks to install.
Add the Capital One Shopping browser extension today and start earning discounts of up to 50% on the things you already buy. Your bank account will thank you