How much are we talking?
The annual average cost of caring for a puppy is around $4,600, decreasing to around $3,700 for a dog, according to the Ontario Veterinary Medical Association (OVMA). Care for a kitten is around $3,100, and about $2,500 for a cat. Those costs are more than just pet food and toys, says Kathy Duncan, director of national programs for Humane Canada.
"In the first year of ownership costs are usually higher because there are typically higher veterinary costs and startup vaccination series," Duncan says.
More from Money.ca
In 2020 alone, Canadians spent over $5.7 billion on their pets, according to the Chartered Professional Accountants of Canada. That was an increase from $5.4 billion the year before, and it's only climbing. And that's not just from inflation.
"There is a continent-wide vet shortage," Duncan says. "...and as a result prices have gone up for vet care."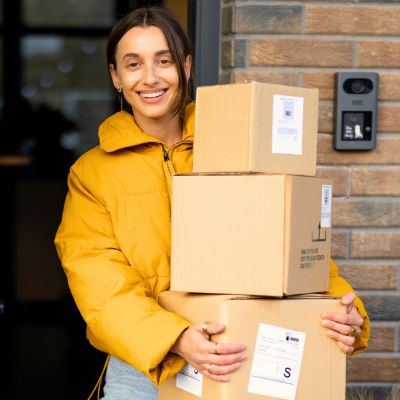 Shopping online? Let Capital One Shopping find and apply the best coupons for you. No hassle, just savings. Install now, save always.
Learn More
Do your research
Both Duncan and Brown-Bury say the best way to prepare for the coming costs is to do your research well before adoption. Costs can vary widely, so it's important to take everything into consideration before bringing a pet home.
"You need to make sure you're ready for an unexpected expense, at minimum that's an emergency visit," Brown-Bury says. "People are spending, like, $3,000 on a pure-bred puppy and that's it, they're out of funds."
An emergency visit alone can range from between $250 and $400, Brown-Bury says. Duncan has heard of young dogs needing abdominal surgery after eating a toy off the floor, and owners paying thousands of dollars as a one-time expense. That's why pet owners may want to consider pet insurance, which Duncan and Brown-Bury both have for their pets.
"Now my dog is diabetic for the rest of her life ... that money is covered 90% every time I refill her prescription," Brown-Bury says. "For me it's totally worth it."
Research of course also means looking at the breeds themselves. Does one dog live longer than others? Are they known for certain health problems? It's important to figure out how much risk you can take on before bringing a pet home.
Prevent future costs
While there aren't any hacks to bringing down costs, there are ways to prevent major expenses. This starts with annual examinations that can identify problems before they become serious, and expensive.
"Some people don't go to the vet until they're sick," Brown-Bury says. "That is going to cost you more money in the long run. If you're going to annual exams, you're going to catch things sooner."
Another way to prevent those emergency costs is by preparing for your pet before they come home. This means dog or cat-proofing your home, signing them up for training classes, and having an emergency fund. An emergency fund is crucial, particularly if you're not buying pet insurance.
The fund can also be used to pay for the other unexpected costs of having a pet. Some of the costs many owners may not consider are licensing, grooming, and local vaccines needed in your area, such as rabies.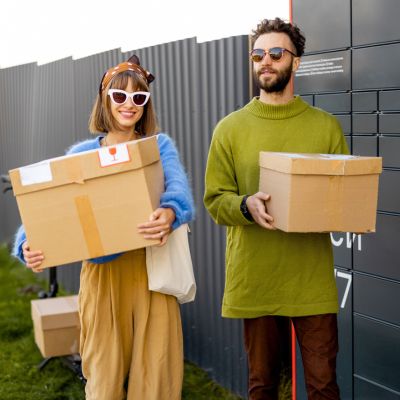 Automatically finds you the best coupons to use
Compares over 1000 merchants to give you the best price
Notifies you when your favorite items go on sale
Learn More
Know where to get help
Brown-Bury and Duncan don't think potential pet owners should be put off by the costs of pet ownership. In fact, there are programs available in some areas of Canada for low-income families that need pet support. Groups like the Farley Foundation help low-income Ontario pet owners subsidize non-elective surgery. There are also mobile spay-and-neuter clinics dedicated to helping low-income families.
Developing a good relationship with your vet can also lead to potential savings. Showing up regularly for events such as vaccines and checkups allows you to deveop a better relationship with your vet, who may be more inclined to help you out financially.
"Your vet may also have options available to you because they know you," Brown-Bury says. "They might be willing to work with you and figure something out."
So why get a pet at all?
For some, the mental benefits of having a pet can make up for the financial cost. One study found that merely watching a dog can reduce stress. Meanwhile, a decade-long study showed that having a cat can reduce the risk of heart attacks. Cat or dog, their presence can reduce stress by increasing levels of oxytocin.
And while an emergency fund is good to have, Brown-Bury says the potential for an emergency shouldn't deter you from adopting a pet at all. The important part is that future pet owners are simply prepared, and not just taking a pet home without thinking it through.
"The biggest thing that I find as a vet that people aren't prepared for is the emergency cost, but also just the realization of the long-term cost," Brown-Bury says. "And that's what you really have to be prepared for if you're looking to be a pet owner on a budget."
Sponsored
Automatically apply coupon codes for free - it's kinda genius
Capital One Shopping's browser add-on automatically applies coupon codes as you shop online. It also alerts you whenever there's a better deal available from another retailer. It's absolutely free – plus it takes only two clicks to install.
Add the Capital One Shopping browser extension today and start earning discounts of up to 50% on the things you already buy. Your bank account will thank you