1. Look for early deals
Most vacation operators already have sales going on for winter travel to sunny destinations. For example, with Air Canada Vacations, families of four can save up to $600 ($150 per person) when booking at least four months in advance.
When looking at deals, pay attention to the dates. With the Air Canada Vacations promotion, you must book by Sept. 5 for travel between Nov. 1, 2022 and April 30, 2023. If you're thinking about travelling during spring break — which is traditionally an expensive time — this is a good deal. Other promotions that come up may have a much shorter travel window that may not include the dates you're looking for.
Keep in mind that sales come and go, so it's always worth checking travel websites regularly to see what the current offers are. Some of the best places to check for deals include:
Unexpected vet bills don't have to break the bank
Life with pets is unpredictable, but there are ways to prepare for the unexpected.
Fetch Insurance offers coverage for treatment of accidents, illnesses, prescriptions drugs, emergency care and more.
Plus, their optional wellness plan covers things like routine vet trips, grooming and training costs, if you want to give your pet the all-star treatment while you protect your bank account.
Get A Quote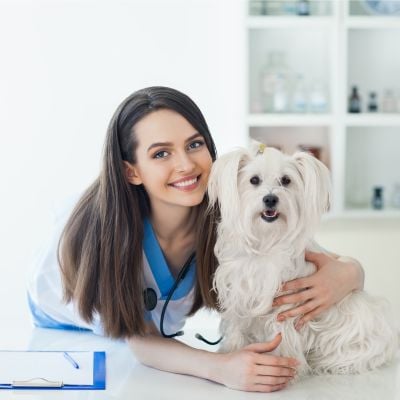 2. Be flexible
Where and when you travel can significantly affect how much you'll pay. Generally speaking, December and January are the most popular months of travel. March break, Spring break, and Easter are also busy. Since these dates have more demand, flights, hotels, and resorts typically charge more.
February is a sweet spot for travellers since you can still get a break from the cold without paying peak prices. Even tweaking your departure days could make a difference. There's a good chance that a Wednesday to Wednesday all-inclusive trip will cost less than Sunday to Sunday, even though it's at the same resort.
As for destinations, Cuba consistently offers excellent value and quality hotels. The country has some of the best beaches in Cayo Coco and Cayo Santa Maria. Mexico's Cuzumel or the Dominican Republic's Punta Cana also have a variety of resorts that are suitable for any budget.
Don't be afraid to look at major chains such as Meliá Hotels & Resorts, Hard Rock Hotels, and AMR Collection. They often have budget and family-friendly options, as well as promotions that can be found on their websites.
3. Ask friends and family
If you're thinking about heading to a resort for the first time, you'll likely get overwhelmed once you start researching. There are dozens of countries and hundreds of properties to choose from. Narrowing down your choices can be tricky, so the first thing you want to do is ask friends and family for recommendations. Nothing beats first-hand experience. Ask about things they liked and disliked. Get into specifics, such as room size, the food served, amenities, service, off-site activities, etc.
While recommendations are always great, every experience is different. For example, a family with young children likely has different wants and needs than a couple looking for a romantic getaway.
Most vacation package websites will likely have filters to help you find the best resort. Some options you have available include:
All-inclusive
Country
Price
Kids stay free
Adult only
LGBTQ+-friendly
Green hotels
Once you're presented with resort options, research them individually by checking out the websites and reading user reviews on Google and Tripadvisor.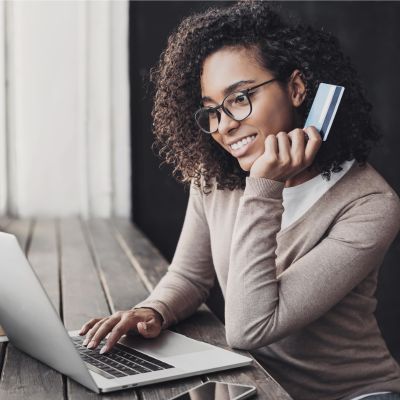 4. Use your loyalty points
If you've been collecting loyalty points over the years, now is a good time to cash them in. Some people don't realize that their loyalty points can be quite flexible. For example, you're not restricted to using your Aeroplan points just for flights. You can also use them on Air Canada Vacations — including any current promotions.
Other general loyalty programs, such as American Express Membership Rewards, BMO Rewards, and Scene+ allow you to book your travel on any website. You can then redeem your points to get a statement credit back. This is handy since it will enable you to find the lowest price possible instead of being forced to use a specific travel portal to redeem your points.
Accumulating a lot of loyalty points is easier than you think. Many travel rewards credit cards come with a generous welcome bonus that can be worth a few hundred dollars. However, you typically need to charge a minimum amount — usually between $1,000 to $3,000 — within three months of opening your account to get the bonus.
5. Look for local deals
While it's natural to look for deals via the most popular sites, it can pay to look for deals directly through tourism boards, tour operators or hotels, especially if you're thinking about a specific destination.
Belize is a great example of a trending destination that offers local deals. It is an ideal place for travellers looking for a sunny spot that combines both adventure and relaxation.
The country has a low population density, so you won't see many tourists. This is especially true when you're out on eco-adventures — such as ziplining or exploring Mayan Ruins. Also, many people don't realize that English is Belize's national language, so there won't be any communication barriers. The country doesn't really offer all-inclusive properties, but you'll have plenty of choices when it comes to accommodations.
Regardless of where you're thinking about heading, take a few minutes to look at local websites to see if there are any additional discounts. These offers don't typically get advertised widely, so you may come across some additional ways to save.
Sponsored
Trade Smarter, Today
With a wide variety of investment chocies, CIBC Edge makes it easy for you to trade how you want, when you want.