Which homes are in high and low demand? Abrams explains that the Bank of Canada's decision to lower interest rates, combined with all the pent-up demand from the early days of the pandemic, is spurring most of the current activity.
That said, lower prices may be on the horizon for some types of homes.
"The AirBnB economy continues to decline, and we are in a period of reduced immigration with fewer students renting in major cities," he says. "That has led to more volatility in the condo market than in years past and dips possibly to come in the next few months as mortgage deferrals come to an end and rental units hit the market."
Justin Thouin, founder of rate comparison site LowestRates.ca, adds that a prevailing desire for more space has driven buyers out of dense city centres, resulting in condo prices coming down from February peaks.
"Single-detached housing across the country, and especially in the hot cities of Toronto and Vancouver, has continued to do well as individuals and families look for more space," says Thouin. "The pandemic has many Canadians working from home, and so naturally what we once perceived as a place for living now needs to also double as a place where we work."
Features like backyards are also in greater demand, since many Canadians can't travel for the foreseeable future.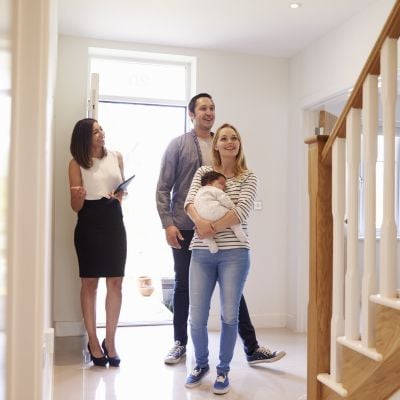 Whether you're hunting for a new home or looking to refinance your mortgage, knowing how much your new loan might cost you is critical. Use our handy mortgage calculator to help you understand what your payments could look like.
Get Started
What areas are in high and low demand? "The housing market is expected to stay hot for the remainder of 2020," says Michelle Campbell, mortgage broker for AMP Mortgage District Inc, pointing to the buzz in the Toronto, Montreal, Ottawa, Niagara, Guelph and Moncton areas.
"Some areas that are still affordable and worth looking into are London, St. Catharines, Windsor, Thunder Bay, Kingston, Cobourg, Orillia, Edmonton, Saskatoon and Saint John, N.B."
Whether you end up looking in a higher- or lower-priced area, carrying your loan is easier than ever thanks to today's record-low mortgage rates. It may not get any easier than this, however.
With the Bank of Canada's recent decision to stop buying mortgage bonds en masse, Campbell says, it's fair to assume that mortgage rates have hit their lowest point for the near future.
So is now a smart time to buy? "There is a classic real estate adage that says, 'The best time to buy was yesterday,'" says Abrams. "Many people talk about waiting for the bubble to pop, and prices to drop, but we have continued to see a bull real estate market in Canada for nearly 10 years."
His advice: "If buying a home is important to you, and you are ready to buy, with the low-rate environment we have today, this could be a great time to buy a home as your monthly interest payments will be lower."
The main question then becomes whether to go for a fixed or variable mortgage.
Abrams suggests that if buyers can find a good deal for variable, such as prime-minus-one, this would be a smart choice as the Bank of Canada has suggested it won't raise rates until at least 2023. On the other hand, he says, buyers should still consider fixed to lock in one of today's extraordinarily low rates.
"I think in the end it's important for consumers to ask their broker or lender about how much money they'll save going with variable mortgage versus a fixed mortgage," he says. "The savings can often be thousands of dollars a year. Once you know that, you can ask yourself about your risk tolerance. Sometimes peace of mind is worth more than the savings."
The advisers at Abrams' brokerage, Homewise, can help you run the numbers and will negotiate on your behalf with more than 30 big banks and other lenders to find the best mortgage available.
The service is completely free, and you can apply online within a few minutes:
Sponsored
You're 5 minutes away from the best mortgage
Searching for your perfect mortgage shouldn't be hard. Homewise is an online brokerage that will negotiate on your behalf with more than 30 big banks and other lenders, completely free, and it only takes five minutes to apply.
If you're in the market for a new mortgage, or if you're looking to refinance before interest rates rise again, go to Homewise now and answer a few simple questions to get started.