Don't be turned off by their size, either; it's pretty amazing what you can fit into less space!
Modern condo boast an impressive array of amenities, too. Aside from gyms, pools, and saunas, newer condos are making sure to include daycares, dog spas, human spas, and even fully decked-out playrooms for kids! It's a pretty great time to be getting into the condo game.
Living in a box in the sky isn't for everyone, but millions of people are happy to call condos home. If you're thinking about buying one yourself, check out these helpful tips and pitfalls to avoid.
1. Do your homework
If you haven't heard any condo horror stories, you probably don't get to read the paper or watch the news very often. There are countless cases where a builder or a condo board made mistakes that cost their residents a lot of money.
If you're waiting for your condo to be built, then make sure to choose a reputable builder who can deliver the building more or less on time (although realistically, construction is never finished "on time" in the normal sense of the word). Get your hands on any condo reports you can. Check with builders' warranty companies and learn more about the builder and developer's history.
If you're buying an existing unit, then check out the capital reserve report from the condo board to see whether you'll be on the hook to pay for major capital expenses anytime soon. Sometimes boards will have long-standing plans to make major upgrades, so you'll want to be aware of those before you buy.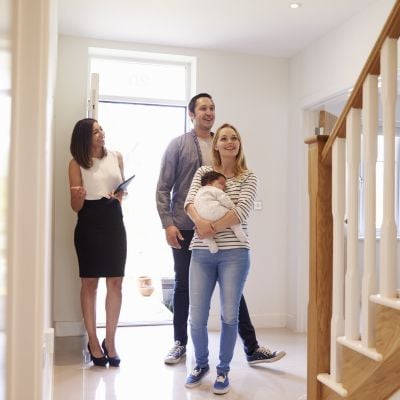 2. Don't get blinded by fancy presentations
When you go to the sales office and check out the model unit, make sure you keep your emotions in check. The sales staff are there to make a sale – it's right in their job title! They want to make your condo living future seem like the life of an international playboy or a wealthy tycoon.
Don't be fooled by fancy finishes in the model unit. Yours won't look that great unless you invest in the top-of-the-line finishes (which would make the condo far more expensive to buy than "starting from" number on the billboard), expensive furnishings, and a daily cleaning service.
Consider how you would use the space. Is there room for your office? Your out of town guests? Is the tub or shower big enough to wash your dog? Does the building even allow dogs? Keep it real.
3. Know the Carrying Costs
You probably already understand that you'll need to pay for the condo, but do you know what it will set you back each month? Condo fees can be sneaky, especially when the builder pays for extra amenities like gyms, pools, and patios.
Utilities and insurance are often much cheaper in a condo compared to a house, but you still want to know the all-in price before you make any decisions. Ask your realtor for a history of the utilities bills, estimated insurance costs, and the condo fee schedule.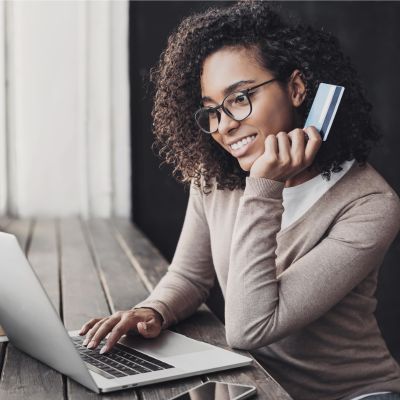 4. Beware of Bargains
When a condo building needs a lot of work, people are often quick to sell. Why stick around when the massive tab for a new roof, elevator, or parking lot will hit your doorstep in a year or two? It's easy to sell your unit at a slight bargain and leave the bill for the new owner.
Don't be fooled if you see a unit for sale that is too good to be true. It takes diligence and a keen eye to find the right deal. Make sure you understand the condition of your unit and the building as a whole before you proclaim a deal "too good to pass up."
5. Ask about Short-term Rentals
With the prolific growth of AirBnB and other short stay rental apps, it's easier than ever to make money from a condo unit that sits empty. This popular app causes real headaches for condo unit owners and their condo boards.
A never-ending parade of partying bachelors, reunion weekend revellers, and raging party people will impact your peace and quiet. On the flipside, you need a rental-friendly condo board if you want to use your unit to make money with sharing apps or short-term rentals.
Many condo boards are banning AirBnB from their buildings – it's easy to see why when you hear the horror stories.
6. Use a Realtor
Buying a condo can be a lot simpler than buying a home, but that doesn't mean you should DIY. A good realtor will get the lowest price with the smoothest process. He or she will act as your advocate and fight to protect your interests as the buyer.
Also, a talented realtor will help you navigate the market and avoid the rocky shores of bad deals, bad builders, and bad neighborhoods. Realtors work hard to earn their commission, and you'll thank your lucky stars that you have one in your corner if anything goes awry during the closing of the deal.
7. Be Wary of Preconstruction
Preconstruction purchasing is often a great way to save money on a newly-built condo unit. You usually get a lot more choice when it comes to finishes, unit layout, and floor number. Builders have an incentive to lock you into a deal before the building gets built.
They often use the presale income as collateral to get a bigger loan on better terms for the bank. Since you're paying a portion of the cost upfront, they don't need as much loan funding to get the project done.
So, what's the problem with all this? Accidents happen, and your deposit might not be protected if the developer goes bust or the project is abandoned. Many jurisdictions have consumer protections to avoid preconstruction losses, but most do not.
Learn about your local laws, and don't rely on the sales staff to tell you the truth about preconstruction deposits.
Deciding to make a condo your home can be a fantastic choice whether you're a first-time buyer or you're downsizing from a house. With their impressive amenities and often great locations, modern condos are redefining what it means to enjoy the comforts of home.
But as with all real estate transactions, it's best to be prepared and know the drill before you get involved in negotiations. Just keep these tips in mind and don't forget to get a great broker who can advise you and keep tabs on the fine details.
Condos are all about living large in a small space.
Sponsored
You're 5 minutes away from the best mortgage
Searching for your perfect mortgage shouldn't be hard. Homewise is an online brokerage that will negotiate on your behalf with more than 30 big banks and other lenders, completely free, and it only takes five minutes to apply.
If you're in the market for a new mortgage, or if you're looking to refinance before interest rates rise again, go to Homewise now and answer a few simple questions to get started.