Transportation
Depending on your commuting needs, transportation costs can explode when you move to a small community.
Getting by on a single car and mass transit may be workable for a family that lives in Toronto, but if that family moves to Cobourg, some 120 km to the east, and both parents have to make the hour-long commute to the city each day, that might require a second car purchase. You'll have to fill your car(s) with increasingly expensive gasoline, too.
"Living an hour outside of the city, a car is a large added expense that is needed," says Dan Plowman, who leads Oshawa, Ont.-based Dan Plowman Team Realty. "Wear and tear on your vehicle, fuel costs, finance payments and regular maintenance are just a few of the added costs."
If you're fortunate enough to nab a home on a commuter line like Ontario's Go Transit or British Columbia's West Coast Express, you may be able to avoid the additional vehicle and fuel costs, but you still need to calculate how much your rides will run you each month.
If you live in Orangeville, for example, and take the Go bus to Toronto's Union Station, that'll cost you $13.75 each way. If you're taking five round trips each week, that's more than $550 a month, although you can knock off a couple of bucks each way if you pay with your Presto card.
More: How large a car loan should you take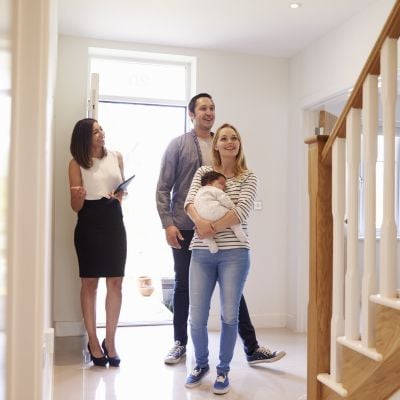 Whether you're hunting for a new home or looking to refinance your mortgage, knowing how much your new loan might cost you is critical. Use our handy mortgage calculator to help you understand what your payments could look like.
Get Started
Insurance
We might perceive life to be more risky — and therefore more expensive — in the city, but insurance companies don't necessarily see it that way.
Because fire and emergency response crews typically use fewer resources to cover greater distances in rural areas, insurance companies often charge more for home insurance there than in major cities.
The average cost of insuring a home in the Windsor-Essex or Sudbury regions of Ontario, for example, currently comes in around $2,000 per year. It averages less than $1,400 in most parts of Greater Toronto.
While B.C. and Ontario do have the country's highest home insurance premiums, according to the Insurance Bureau of Canada, they are followed closely by Alberta, Saskatchewan, Newfoundland and Manitoba. Extreme weather and relatively high crime rates in these provinces help keep upward pressure on insurance rates.
More: Does your credit score affect your car insurance rate in Canada
The cost of remoteness
When a town's business community is small, the lack of competition means businesses and skilled tradespeople may not need to undercut each other to the same extent they would in the city.
That could result in you paying more for car maintenance or home repairs. And if you move to one of the many areas that saw childcare facilities reduce staff or shut down during the pandemic, you may also be looking at higher monthly fees to put your kids in daycare.
Being in a farm or cottage property might also mean making use of your own septic system. Septic systems don't cost that much to maintain — credit counsellor Sandy Lyons says one might require "a few hundred dollars" annually — but replacing one can cost tens of thousands.
It's important to remember that, as a homebuyer, it's your responsibility to budget for most of these costs. Just because your mortgage broker says you can afford a loan of a certain size doesn't mean they've baked in all the additional costs you may have to pay once you've relocated.
"These costs are not accounted for by the lenders when qualifying the borrower for mortgage financing," says Dalia Barsoum of Streetwise Mortgages in Woodbridge, Ont. "The lenders take into consideration the property taxes for the property being acquired and an allowance for utilities based on the square footage."
More: How not to get ripped off when buying a home
Opportunity costs
Christopher Alexander, president of Re/Max Canada, feels there's another type of cost — an opportunity cost — homebuyers need to be honest about when leaving the city.
This one won't show up in your balance sheet, but it still deserves careful consideration: Will you and your family be happy living in a rural environment long-term?
"My experience has been that people's lifestyle needs and wants don't change overnight. So if you're used to an urban setting — you're walking everywhere, you've got entertainment options and restaurant options — and then you move to the country, where your closest destination is a 25-minute drive, that's a big adjustment to make," Alexander says.
Sacrificing the amenities you've grown used to may not seem like a financial calculation, but if the charm of your small town wears off and you crave a return to the city after a few years, you could be buying in a more expensive market than the one you left — and trying to sell in one that may not possess the same mojo it had at the height of the pandemic.
"I think a lot of people who made these decisions in 2020 and '21 are going to start to realize the gravity of them, probably in the latter part of '22 and '23," Alexander says. "And I think we'll see another shift. People are going to be mobile again, and looking at potentially going back to where they came from."
Sponsored
You're 5 minutes away from the best mortgage
Searching for your perfect mortgage shouldn't be hard. Homewise is an online brokerage that will negotiate on your behalf with more than 30 big banks and other lenders, completely free, and it only takes five minutes to apply.
If you're in the market for a new mortgage, or if you're looking to refinance before interest rates rise again, go to Homewise now and answer a few simple questions to get started.