Have steady income
Unless you have a ton of cash on hand, you'll need a mortgage to buy a home.
Whether you're a full-time employee or freelance, how much of a mortgage you'll qualify for depends on your income. Generally, the more you make, the more you'll be eligible for.
Generally, lenders want to see that you've had a job with the same employer for at least 12 months. This is important to lenders because they may not want to take a risk on someone that just got a new job and has a chance of not passing the probation period. Having steady employment gives lenders peace of mind.
In the case of freelancers, small-business owners or self-employed individuals, lenders want to see consistent income. They would qualify you based on the income listed on your CRA notice of assessments from the last two to three years.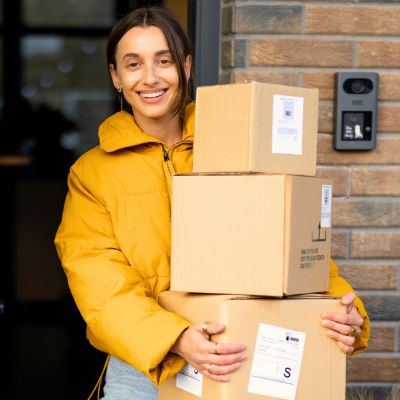 Shopping online? Let Capital One Shopping find and apply the best coupons for you. No hassle, just savings. Install now, save always.
Learn More
Improve your credit score
Your credit score is listed as a number between 300 and 900. The higher your number, the more creditworthy you are. This number matters a lot to lenders since it's a quick way to determine how likely you are to repay loans.
If your credit score is in poor standing (below 660), you may have difficulty getting approved.
Lenders may see you as a risk. They may deny you loans, or only be willing to provide you loans with unfavourable terms, such as a high interest rate.
Before applying for a mortgage, try to improve your credit score by paying down debt and limiting your credit usage. Keep in mind that your credit score won't improve overnight. A meaningful increase may take months or even years.
Save for a down payment
You need to have a down payment to qualify for a mortgage when buying a home. How much you need will depend on the purchase price of your home.
$500,000 or less purchase price - 5% down payment required
$500,000 to $999,999 purchase price - 5% down payment required for the first $500,000, 10% for the portion above $500,000
$1 million or more purchase price - 20% down payment required
Any mortgage with less than a 20% down payment is considered a high-ratio mortgage. A high-ratio mortgage would require you to get mortgage default insurance, which is 2.8% to 4% of the mortgage amount.
Saving more money, ahead of house hunting, means your monthly payments will be lower. However, when real estate prices rise, your savings rate may not outpace the year-over-year increases.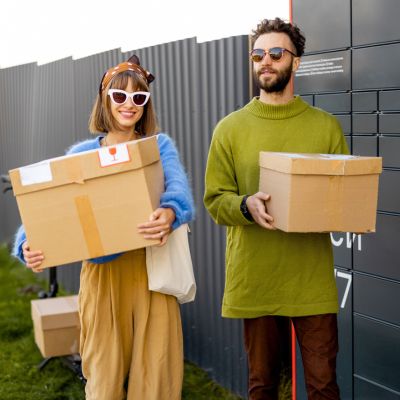 Automatically finds you the best coupons to use
Compares over 1000 merchants to give you the best price
Notifies you when your favorite items go on sale
Learn More
Become familiar with government incentives
A few different government incentives can help first-time home buyers achieve their goals.
The Tax-Free First Home Savings Account (FHSA) is being introduced in 2023 and is arguably the biggest help. Those looking to buy a home can contribute $8,000 a year to their FHSA, up to a total of $40,000. Contributions provide a tax deduction and any interest or capital gains earned are tax-free.
There's also the Home Buyers' Plan (HBP) that allows you to withdraw up to $35,000 from your Registered Retirement Savings Plan (RRSP) for the purchase of your first home. This applies to each buyer, so couples buying together could access up to $70,000. If you use the HBP, you need to repay what you withdrew over 15 years.
Another program to consider is the First Time Home Buyer Incentive (FTHBI). With this program, the government will provide you with up to 10% of the purchase price. This would increase your down payment amount, which would lower your monthly payments. However, the government would take a share of your home's equity. For example, if the FTHBI provides you with 5% of the down payment, the government gets 5% when you sell your home.
Get pre-approved for a mortgage
Getting pre-approved for a mortgage is arguably the best way to prepare for homeownership. During this process, lenders would formally run your numbers and verify your details. They'd look at your income, down payment, credit score, outstanding debt, and more.
Based on that information, they'd be able to provide you with an amount and the interest rate for a mortgage. This is vital as you'll now know exactly how much you'll be able to afford. Best of all, lenders can typically hold the rate offered for 90 to 120 days, so you can search for a home within your budget knowing that you have the financing secured.
It's worth noting that a pre-approved mortgage is different from a pre-qualification. With a pre-qualification, lenders aren't verifying any of your information. It's simply a quick way for them to tell you how much you'll roughly be approved for. Since pre-approvals are more formal, you're getting a guarantee that the funds will be made available to you.
Create a realistic budget
Getting pre-approved for a mortgage is great, but it doesn't factor in every expense. Therefore, it's a good idea to create a budget that factors in all of your expenses and goals. For example, you may want to include the cost of raising children, vacations, and retirement savings.
By factoring in these expenses in advance, you can budget accordingly. That might mean that your actual maximum affordability is below how much your lender is willing to provide you in the form of a mortgage.
Remember, mortgage lenders only calculate things on the basis of whether you can make your monthly mortgage payments. They're not considering any other goals you have. The last thing you want is to be house poor.
Sponsored
Automatically apply coupon codes for free - it's kinda genius
Capital One Shopping's browser add-on automatically applies coupon codes as you shop online. It also alerts you whenever there's a better deal available from another retailer. It's absolutely free – plus it takes only two clicks to install.
Add the Capital One Shopping browser extension today and start earning discounts of up to 50% on the things you already buy. Your bank account will thank you