Building insurance vs tenant insurance
While the place you live will have its own building insurance, this won't necessarily protect your own personal dwelling.
Typically, building insurance covers the larger property itself and common areas. For instance, if you live in an apartment building, the building's coverage would protect the hallways, foyers, elevators and structure of the space. If a pipe bursts in the building, any damage done by the flood could be covered, but the coverage wouldn't extend to your possessions.
Similarly, any injury that occurs in the common areas would be covered by the building's insurance, but if an accident or injury occurred in your unit, it would not apply. That is where tenant insurance comes in.
Tenant insurance can also protect you in the event that you are found liable for damage to the building itself. For instance, if you're bringing a new couch into your unit, and damage the railing in the staircase, your tenant insurance might cover you for any such damages.
While tenant insurance isn't necessarily required by law, some buildings require renters to have it. This is good practice on their part, as they want to ensure that they're taking steps to protect their investment.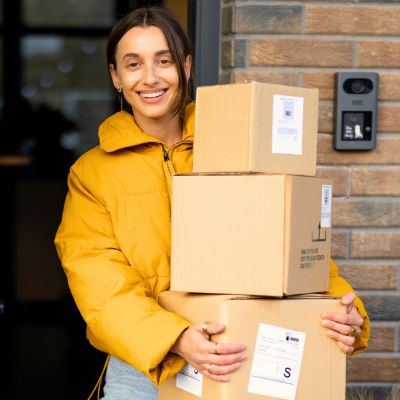 Shopping online? Let Capital One Shopping find and apply the best coupons for you. No hassle, just savings. Install now, save always.
Learn More
What type of coverage do you need?
You typically have two options for tenant insurance. The first, all-risk insurance, covers your residence from all damages except for named exclusions.
Named exclusions are things omitted from your policy, as determined by the insurance provider. Your policy might list theft, fire and wind damage, but omit water damage. Be sure to speak with your provider to have a clear idea what your coverage does and does not include.
The second type, named peril, will protect you from only the listed "perils" and not any exclusions. Typical perils include things like fire, theft and wind damage. You can usually purchase any additional coverage you may need as a "rider" or "endorsement" to your policy.
Riders are supplemental coverage you pay an additional fee for. If your policy doesn't include coverage for flood damage, you would be able to purchase the add-on to protect you from this.
Some insurers also offer specific tenant policies for students. These policies are useful if you rent a residence with other students.
Medical payments
In addition to perils, your coverage can include voluntary medical payments if you or a guest suffers an injury while on your premises. Additionally, you can get voluntary property damage, which covers unintentional damage that you cause to property.
Your personal possessions are also covered by your insurance. It's a good idea to catalogue these items — especially valuable possessions — once a year to ensure an up-to-date record is kept. Your insurance can also cover another individual's property that you're in possession of it if becomes damaged.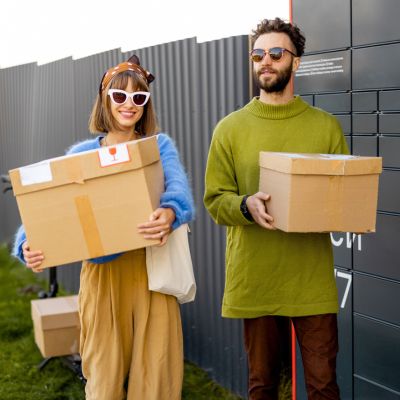 Automatically finds you the best coupons to use
Compares over 1000 merchants to give you the best price
Notifies you when your favorite items go on sale
Learn More
The cost of tenant insurance
There are a few factors that determine the cost of tenant insurance. The size of your dwelling, neighbourhood, value of your possessions and the age of the building are some of the elements that affect the price. But because you're not insuring the whole building, just your unit, tenant insurance is often inexpensive. In Ontario, the average range is $300 to $360 a year.
Speak with an insurance provider to receive an accurate quote regarding the cost to insure your residence. Most insurance providers also provide easy-to-use online calculators to help you determine the cost.
What you might not know is covered
Tenant insurance often covers a number of additional items you might not be aware of.
If you are forced to relocate from your residence due to an insured peril, you can be eligible for additional living expenses. In these cases, your insurance will help you with the cost of moving, hotel and storage expenses.
If you travel around by bicycle, the great news is that your chosen mode of transportation is also covered. Be sure to include your bike when cataloguing your possessions and make note of its serial number. You might also want to register your bike with a free service like Project 529.
If you have a specialized or very expensive bike, you might want to purchase a separate bicycle insurance policy for your bike. Speak to your provider to find out if they offer it.
Protections outside of the home
Another benefit of tenant insurance is that it extends to your personal property even when it's at another location. So when you're out with your cellphone or laptop, and it gets stolen or damaged, then your tenant insurance will still apply to it.
If you own a vehicle and you have personal possessions inside of it, they will be insured under your tenant insurance as well. Your vehicle doesn't even need to be parked on your property —it will be protected wherever it is located.
Your tenant insurance can also extend to protect any item that you have to temporarily keep in a storage unit. This protection may be more limited in scope, for instance only protecting against theft and not damage after a certain period of time.
How do you get reimbursed?
When you purchase tenant insurance, be aware that there are two typical ways that you may be reimbursed for any damages or loss.
Actual cash value is the true value of an item, such as the cost of your computer minus any depreciation that would have occurred.
Replacement cost value is insurance that will cover what it would cost to purchase a new or similar item in the current market. Often replacement cost value is higher than actual cost value, so policies that provide this coverage are more expensive.
Even if it's not required by your landlord, tenant insurance is a great protection to have for your residence and your possessions. You'll want to speak to your insurance provider to determine what type of policy is right for you, but the peace of mind you'll get is often worth the low price of the insurance.
Sponsored
Automatically apply coupon codes for free - it's kinda genius
Capital One Shopping's browser add-on automatically applies coupon codes as you shop online. It also alerts you whenever there's a better deal available from another retailer. It's absolutely free – plus it takes only two clicks to install.
Add the Capital One Shopping browser extension today and start earning discounts of up to 50% on the things you already buy. Your bank account will thank you