Know your deadlines
There are a few different tax deadlines you'll want to make sure you're aware of:
May 2, 2022: The deadline for personal tax returns. Note that this deadline typically falls on April 30, but since that's a Saturday this year, it was moved to May 2.
June 15, 2022: The deadline for self-employed individuals. Note that any taxes owed are due by April 30, 2022.
If you owe taxes and file past the deadlines, the Canada Revenue Agency (CRA) will charge you a penalty of 5% of your balance owing. There's an additional fee of 1% for each full month you file after the due date, up to 12 months.
Also, note that the Registered Retirement Savings Plan (RRSP) contribution deadline for the 2021 tax year was on March 1. Any contributions made after that date can be applied when you do your taxes next year.
Unexpected vet bills don't have to break the bank
Life with pets is unpredictable, but there are ways to prepare for the unexpected.
Fetch Insurance offers coverage for treatment of accidents, illnesses, prescriptions drugs, emergency care and more.
Plus, their optional wellness plan covers things like routine vet trips, grooming and training costs, if you want to give your pet the all-star treatment while you protect your bank account.
Get A Quote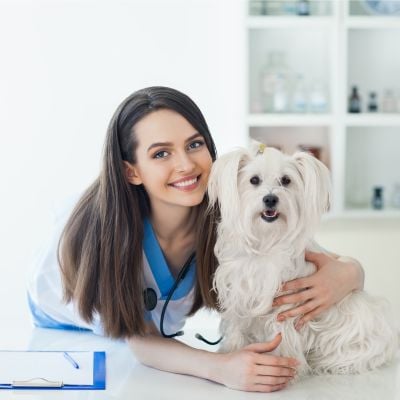 Gather your tax documents
You'll want to ensure that you have all of your documents in order, including:
Notice of assessment from your previous tax return
Income T-slips (T4s, T5s, etc.)
Records of any additional income, such as self-employment
Tax receipts including charitable donations, childcare, monthly transit passes, and medical expenses
RRSP contribution slips
Home Buyers' Plan and Lifelong Learning Plan repayment amounts
Records of expenses if self employed
All of your tax slips should be available by the end of February, so if you're missing anything come March, be sure to look into them. Filing your taxes is a lot easier if you have your documents organized.
Contribute to your RRSP
If you can afford it, one of the easiest ways to lower your tax burden is to make an RRSP contribution. For every dollar you contribute, your taxable income is reduced by an equal amount.
For example, let's say your tax bracket has you paying 40% in taxes. For every dollar you contribute to your RRSP, you'd get 40 cents back. If you then took your tax refund and invested it into your RRSP, you could both reduce your tax burden and increase your savings every year.
Don't forget to check your previous year's notice of assessment to confirm your maximum RRSP contribution room. You don't want to exceed that amount as there's a tax of 1% per month until you withdraw the excess amount.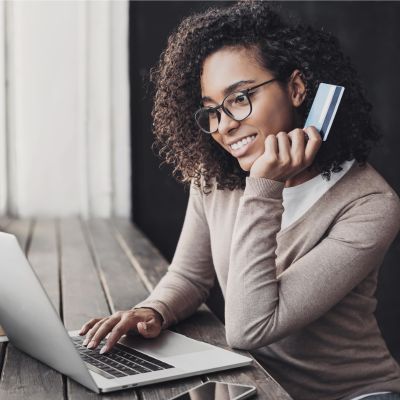 Claim your home office expenses
When Canadians started working from home in 2020 due to the COVID-19 pandemic, the Canadian government made a temporary change to how you could claim home office expenses.
A flat rate of $2 a day, up to a maximum of 200 days ($400 total) was introduced for employees who had to work from home. For the 2021 tax year, that amount was increased to 250 days, so you can claim up to $500.
Note that you can still use the detailed method that allows you to claim additional amounts, but you'd have to fill out T777S or Form T777 and get your employer to sign Form T2200S or Form T2200.
Self-employed individuals or those who started a side hustle may also claim additional expenses, but they have to keep detailed records and receipts.
Don't forget about the digital news subscription tax credit
The digital news subscription tax credit has been around since 2019, but not many people are aware of how it works. It's essentially a non-refundable tax credit for amounts paid by individuals to a qualified Canadian news organization.
The qualifying expense would be the amount you paid for your digital news subscription. The maximum credit is calculated by multiplying the lowest personal income tax rate by the total amount you paid for all qualifying subscriptions in the year, up to $500.
Focus on credits and deductions that are available now
Recently, the Ontario government announced plans for a temporary Ontario Staycation Tax Credit. Ontario residents may be able to claim 20% of their eligible accommodation expenses up to $1,000 as an individual or $2,000 if they have a spouse. That would work out to $200 and $400, respectively.
Keep in mind that this tax credit is only available for the 2022 tax year and hasn't been legislated yet, so there's no guarantee that taxpayers will actually see it. Plus, this is a tax credit, so you need to spend money to get it.
If you're worried about your tax burden, you're better off focusing on things that will help you now, such as RRSP contributions.
Always file your taxes on time
"It is important to file your tax return on time even if you can't afford the tax bill," says Watkin. "Not only may you become eligible for government programs such as the GST/HST credit and Canada child benefit, but you'll also avoid any late-filing penalty fees."
Don't stress if you think you owe back taxes. Any credits or refunds that are owed to you by the CRA can be applied towards outstanding amounts owing. Even if you can't afford to pay any taxes you still owe, the CRA will work with you to set up a payment arrangement.
Basic tax returns can be done quickly online for free. If you have a more complex tax situation, you may want to consider purchasing deluxe or premier tax software.
Alternatively, you could work with an accountant or tax preparer if you're looking for a little more hands-on help.
Sponsored
Trade Smarter, Today
With a wide variety of investment chocies, CIBC Edge makes it easy for you to trade how you want, when you want.