RRSP contributions
Contributing to your Registered Retirement Savings Plan (RRSP) is one of the easiest ways to reduce your taxable income. For every dollar you contribute, your taxable income is reduced by an equal amount. For example, let's say you've earned $50,000 the previous year and you made a contribution of $5,000. Your taxable income would drop to $45,000 and you'd be taxed accordingly.
Assuming you don't have a pension adjustment, your RRSP contribution room will always be 18% of your previous year's income. That means you won't have any space until you file your first tax return. Don't worry if you can't max out your RRSP. Any unused contribution space from previous years gets added to that for your total contribution room for the current year. In other words, your RRSP space will keep growing until you use it.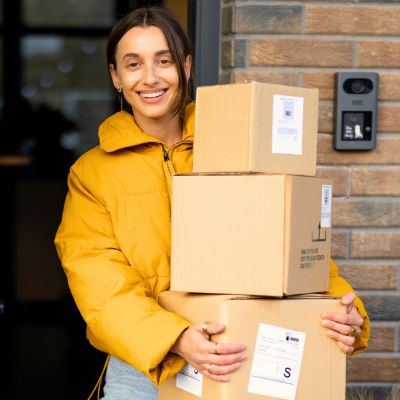 Shopping online? Let Capital One Shopping find and apply the best coupons for you. No hassle, just savings. Install now, save always.
Learn More
Charitable donations
Donating to charities gives you a non-refundable tax credit. However, this only applies to registered charities that provide you with a receipt. Without a receipt, you can't claim your donation. Getting a receipt isn't always guaranteed, as some charities may have set criteria. For example, they may only issue a receipt for donations of $100 or more.
GST/HST Credit
The goods and services tax/harmonized sales tax (GST/HST) credit is available to individuals and families with a low income. The quarterly payment is meant to offset the GST and HST you pay on goods and services. What's great about this GST/HST credit is that you'll automatically be considered for it when you file your taxes.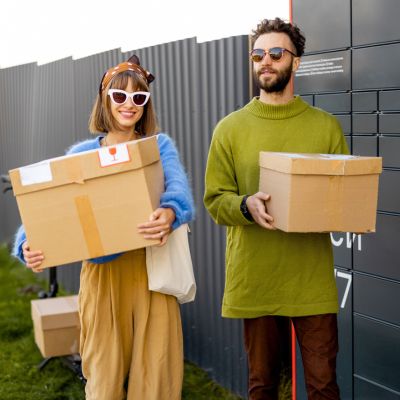 Automatically finds you the best coupons to use
Compares over 1000 merchants to give you the best price
Notifies you when your favorite items go on sale
Learn More
Medical expenses
Medical expenses that aren't covered by insurance can quickly add up. Fortunately, some medical expenses may be eligible for tax credits including:
Prescriptions
Amounts paid to public or licensed private hospitals
Private medical insurance premiums
Dentures and dental implants
Prescription glasses or contact lenses
Fertility treatments
Bathroom aids such as grab bars and grips
Hearing aids
Laser eye surgery
Wheelchairs
You can claim medical expenses even if they weren't paid for in Canada. However, you can only claim the costs you or someone else were not reimbursed for. In addition, you would need receipts and possibly a detailed breakdown of the expenses provided by your health-care professional to make a claim.
Tuition tax credits
You can claim tuition credits if you're enrolled at a designated educational institution in Canada at the post-secondary level. Some schools outside of Canada may also qualify if you're a full-time student.
As a non-refundable credit, your tuition amount would offset your federal and provincial tax bills. Since many students typically don't have huge tax obligations, the tuition credits often eliminate any taxes owed. In addition, if you don't use the full amount of your credits, they can be carried forward to a future tax year. Alternatively, they can be transferred to a parent, grandparent, spouse, or common-law partner.
Work from home expenses
In 2020, the Canada Revenue Agency (CRA) introduced a temporary flat rate method to claim work from home expenses. The original credit was $2 a day, up to a maximum of 200 days. However, for the 2021 tax year, the total number of days allowed was increased to 250, so you can claim up to $500.
To be eligible, you must have worked more than 50% of the time from home for at least four consecutive weeks in 2021. Note that you can claim more than that amount, including electricity, internet access, etc. However, you would have to use the detailed method, which requires some paperwork from your employer.
Home buyers' amount
First-time home buyers are eligible for the home buyers' amount (HBA). This non-refundable tax credit applies to individuals and couples that purchased a qualifying home in Canada in the previous year. You can claim up to $5,000.
Moving expenses
If you had to relocate more than 40 kilometres for work or full-time studies, you can claim eligible moving expenses including:
Travel costs
Movers
Storage costs
Fees for replacing your documents
Temporary living expenses
Costs of cancelling a lease
Real estate commission
Mortgage penalties
Although you're not required to submit receipts to make a claim, you do need to keep them if the CRA asks you to provide proof of your expenses.
Canada Child Benefit
Parents will want to become familiar with the Canada Child Benefit (CCB) since it's a monthly tax-free payment. This payment is aimed at helping families with the cost of raising their children under the age of 18.
The maximum you can receive from the CCB is $6,833 per child, per year. That said, the CCB is aimed at helping low to moderate-income families. Households that have a high income may not qualify.
Child-care expenses
Any fees paid to daycares, nursery schools, caregivers, and even day camps and day sports can be claimed as a tax-deductible child care expense. The parent in the lower tax bracket must claim this tax deduction.
To make a claim, you must work, run a business, or go to school. Plus, your child must live with you. Nannies and relatives under the age of 18 would not qualify as a child-care expense.
You can claim $8,000 for each child under the age of seven at the end of the year. For each child over six years of age at the end of the year and under 16 years of age at any time throughout the year, you can claim up to $5,000 in child-care expenses.
Don't stress out
There's no need to worry about every single tax deduction and credit available. If you use tax software, it'll usually look for or prompt you about all possible deductions. This will ensure that you're getting the maximum refund each time.
Sponsored
Automatically apply coupon codes for free - it's kinda genius
Capital One Shopping's browser add-on automatically applies coupon codes as you shop online. It also alerts you whenever there's a better deal available from another retailer. It's absolutely free – plus it takes only two clicks to install.
Add the Capital One Shopping browser extension today and start earning discounts of up to 50% on the things you already buy. Your bank account will thank you