What taxes do you pay in Canada?
In Canada, you are required to pay both the federal income tax and the provincial (or territorial) income tax of your place of residence.
The federal income tax rate is consistent across the country, but as the name suggests, provincial and territorial rates can vary depending on where you live.
The amount of tax you pay is based on your income for the tax year. The money collected goes toward paying for things like education, health care and other services.
In Canada, you must file taxes if you lived and worked in Canada the previous year.
No matter your income level, if you don't file your taxes, you will be unable to access various tax credits and benefits. For instance, you won't be able to take advantage of the Canada child benefit or the GST/HST benefit if you don't file your federal income tax.
You should also file your taxes if:
You are splitting pension income with your spouse or common-law partner
You are required to repay all or part of your employment insurance (EI) benefits, your old age security (OAS) benefits, or your Canada recovery benefit (CRB)
You have to contribute to the Canada Pension Plan (CPP)
You have self-employment income or other eligible earnings on which you pay EI premiums
You have tax credits from things like tuition or investments you want to carry forward to other years
And of course, if the CRA has requested that you file a return, you have to do so.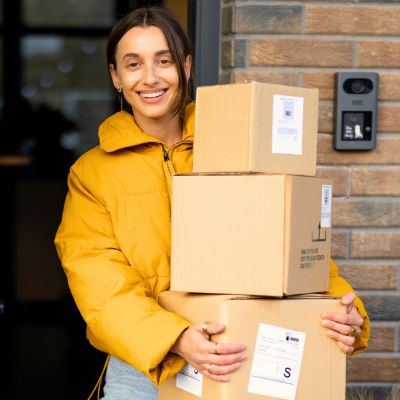 Shopping online? Let Capital One Shopping find and apply the best coupons for you. No hassle, just savings. Install now, save always.
Learn More
What are the federal tax brackets in Canada?
Each year, the income tax brackets change. The changes are due to adjustments that account for inflation and other economic factors.
Here are the tax brackets for the 2022 tax year (for taxes due May 1 2023):
15% for $50,197 or less
20.5% for $50,197 to $100,392
26% for $100,392 to $155,625
29% for $155,625 to $221,708
33% for more than 221,708
If you made $62,000 in 2022, your federal income tax would look like the following:
15% on the first $50,197, or $7,529.55
20.5% on the next $11,803, or $2,419.62
The total amount of federal tax payable: $9,949.17
What are the provincial and territorial tax brackets in Canada?
In Quebec, you must file two separate returns: one for federal tax and one for provincial. In all other provinces and territories the taxes are submitted together.
Here are the provincial and territorial income tax rates for 2022
Province/Territory
Provincial/Territorial Tax Rate
Alberta

10% for $134,238 or less

12% for $134,239 to $161,086

13% for $161,087 to $214,781

14% for $214,782 to $322,171

15% for $322,172 and over

British Columbia

5.06% for $43,070 or less

7.7% for $43,071 to $86,141

10.5% for $86,142 to $98,901

12.29% for $98,902 to $120,094

14.7% for $120,095 to $162,832

16.8% for $162,832 to $227,090

20.5% for $227,091 and over

Manitoba

10.8% for $34,431 or less

12.75% for $34,432 to $74,416

17.4% for $74,417 and over

New Brunswick

9.4% for $44,887 or less

14.82% for $44,888 to $89,775

16.52% for $89,776 to $145,955

17.84% for $145,956 to $166,280

20.3% for $166,281 and over

Newfoundland and Labrador

8.7% for $39,147 or less

14.5% for $39,418 to $78,294

15.8% for $78,295 to $139,780

17.8% for $139,781 to $195,693

29.8% for $195,694 to $250,000

20.8% for $250,001 to $500,000

21.3% for $500,001 to $1,000,000

21.8% for $1,000,000 and over

Northwest Territories

5.9% for $45,462 or less

8.6% for $45,463 to $90,927

12.2% for $90,928 to $147,826

14.05% for $147,827 and over

Nova Scotia

8.79% for $29,590 or less

14.95% for $29,591 to $59,180

16.67% for $59,181 to $93,000

17.5% for $93,001 to $150,000

21% for $150,001 and over

Nunavut

4% for $47,862 or less

7% for $47,863 - $95,724

9% for $95,725 - $155,625

11.5% for $155,626 and over

Ontario

5.05% for $46,226 or less

9.15% for $46,227 to $92,454

11.16% for $92,455 to $150,000

12.16% for $150,001 to $220,000

13.16% for $220,001 and over

Prince Edward Island

9.8% for $31,984 or less

13.8% for $31,985 to $63,969

16.7% for $63,970 and over

Quebec

15% for $46,295 or less

20% for $46,296 to $92,580

24% for $92,581 to $112,655

25.75% for $112,656 and over

Saskatchewan

10.5% for $46,773 or less

12.5% for $46,774 to $133,638

14.5% for $133,639 and over

Yukon

6.4% for $50,197 or less

9% for $50,198 to $100,392

10.9% for $100,393 to $155,625

12.8% for $155,626 to $500,000

15% for $500,001 and over
To demonstrate, if you made $62,000 in 2022 and lived in Newfoundland, you would pay the following in provincial income tax:
8.7% on the first $39,147, or $3,405.79
14.5% on the next $22,853, or $3,313.69
The total provincial income tax owing would be $6,719.48
When combined with the federal tax of $9,950.40, the total amount payable in taxes would be $16,669.88.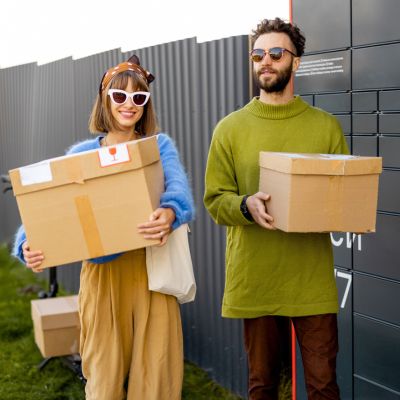 Automatically finds you the best coupons to use
Compares over 1000 merchants to give you the best price
Notifies you when your favorite items go on sale
Learn More
How to reduce your taxes
The less you have to pay in taxes, the more income you get to hold on to.
There are various ways to reduce the amount you might owe. Everything from RRSP contributions, to charitable donations, to medical expenses can be deducted.
One deduction that is automatically applied when you file your taxes is the basic non-refundable tax credit, or personal amount.
The basic personal amount for the 2022 tax year is $14,398. Taxpayers are allowed to claim 15% of their non-refundable tax credits. In the case of the basic personal amount, this means that you can reduce your taxes payable by $2,159.70 (15% of $14,398).
For example, if you make $62,000 a year, your federal income tax payable is $9,950.40. When you deduct 15% of the personal amount, the amount payable is reduced to $7,790.70
Every province and territory has their own tax credits. These can be used to reduce the amount of tax that you might owe, or increase the refund you receive. To find out more about the credits available, consult your province or territory's website.
Sponsored
Automatically apply coupon codes for free - it's kinda genius
Capital One Shopping's browser add-on automatically applies coupon codes as you shop online. It also alerts you whenever there's a better deal available from another retailer. It's absolutely free – plus it takes only two clicks to install.
Add the Capital One Shopping browser extension today and start earning discounts of up to 50% on the things you already buy. Your bank account will thank you