Upfront costs
The costs that Canadians are likely to think of first are those of the EV itself, along with charging costs. EVs are known to be pricier than their internal combustion engine counterparts. In some cases, it can be a difference of tens of thousands, says Wilkie Kam, portfolio manager and senior investment advisor for BMO Private Wealth.
"My business partner bought a Tesla Model Y, which is I'd say an equivalent of a gas car to possibly a Mercedes SUV," Kam says. "That will cost you about $60,000 all-in at a base model, and a Tesla Y will be about $80,000 all-in."
Yet it's pretty clear that the cost of gas versus electric to power your car is a lot less. This is true even if you're using supercharger stations, where a premium is paid to charge your car in less than an hour. This is what Blay found after owning both an electric and gas vehicle the last year.
"If you're going to go to superchargers, it's not as cheap. It's definitely cheaper at home," says Blay, speaking from London, Ont.
"The goal isn't to fill up, it's to just get to the next destination or home to charge your car and get home."
At home is where the cost savings really come in. Blay usually charges his car overnight when it's cheaper, spending $22 over the last 30 days on charging his vehicle. The equivalent in gas would have been $178, he says, a savings of $155.
"If we look at the initial outlay of about $20,000...you break even over about five or six years," Kam says, for drivers who drive about 20,000 kilometres per year.
For Blay, this cost was also cut from a $5,000 rebate from the Ontario government. The rebate is no longer available, but there are still other incentives Canadians can look into when considering an electric vehicle, Kam says.
Unexpected vet bills don't have to break the bank
Life with pets is unpredictable, but there are ways to prepare for the unexpected.
Fetch Insurance offers coverage for treatment of accidents, illnesses, prescriptions drugs, emergency care and more.
Plus, their optional wellness plan covers things like routine vet trips, grooming and training costs, if you want to give your pet the all-star treatment while you protect your bank account.
Get A Quote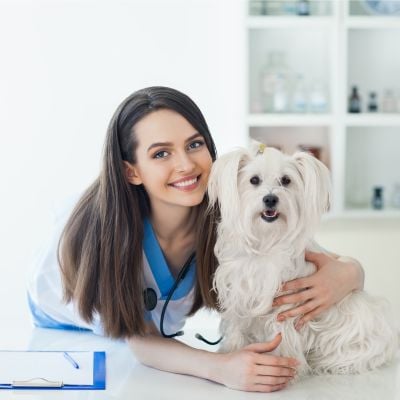 Hidden installation costs
It's not all good news though. Both Blay and Kam warned that there are some hidden costs to consider before buying an EV. And this could come into play as soon as you drive your car home.
"The car doesn't come with a charging cable or a charger, and that will cost quite a bit for a model basic charging cable at about $260," says Kam. "You'll also want a charger...a level one will be about $400 or $500, all the way up to about $60,000 for a level three charger."
This comes down to your own lifestyle preferences. A level one charger will usually charge an EV in 11 to 20 hours, whereas a Level 2 between three and eight hours. The level three charger, used at supercharger stations, will charge in less than an hour.
For Blay, he found a level two 240-volt charger was enough to charge his Tesla overnight. The installation was about $100, and then he had to make sure his electrical panel could support it.
What about insurance?
There's also insurance and maintenance to consider, with insurance companies still wary about EVs. In British Columbia, where Kam lives, there is about a $600 annual difference in deductible between a Tesla Model Y and a comparable Mercedes SUV, according to Kam.
An online calculator, comparing a 2022 Tesla Model Y to a 2022 Mercedes-Benz GLA250, gave insurance estimates of $1966.07 and $1009.55 respectively. This is with an insured date of 2010, a 1991 birthdate and no record of accidents for both vehicles. However, rates can decrease or increase based on factors such as age, postal code and driving history.
Aside from insurance, the EV battery can also result in additional expenses.
"If there's a problem with the battery, it can be really costly and you may have to wait a long time to fix it, and that's a higher insurance cost and higher deductible," Kam says.
Yet Kam also added that maintenance in electric cars on the whole is far lower, because there are fewer parts. This is what Blay found as well with his own vehicle, only having to refill washer fluid and change his tires.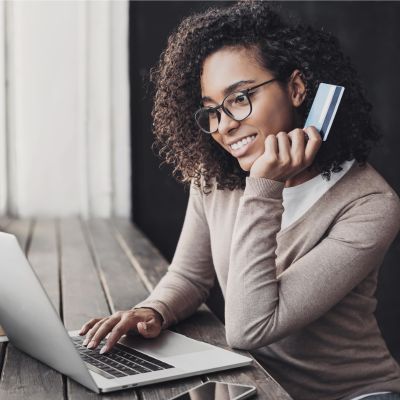 Bottom line
Canadians should certainly consider EVs as the world shifts away from gas models. And right now looks like a great time. While depreciation is likely to be faster for these cars, Kam says right now we're not seeing that thanks to supply-chain disruptions.
"For a car that is expected to have a higher depreciation, leasing costs will go up so I don't think car dealers will have a free lunch for everyone if they're expecting the car will depreciate more in value," Kam says.
As for Blay, he couldn't be happier with his choice, and says he's likely to trade in his other gas vehicle for an electric model when the time comes.
"I've had nothing but positives in my experience," Blay says. "It's a fun car to drive. It's a fun experience."
Sponsored
Trade Smarter, Today
With a wide variety of investment chocies, CIBC Edge makes it easy for you to trade how you want, when you want.