How is a high-interest savings account different from a regular savings account?
While they offer better interest rates than a regular savings account, HISAs also tend to come with more restrictions or conditions.
Some common conditions to look for when choosing a high-interest savings account include account minimums. For example, interest might only be calculated if your account has a minimum balance, such as $5,000.
There are also withdrawal conditions, where there are a limited number of free withdrawals per month. Any extra ones will lead to a charge. There are also transaction fees, which may be waived depending on your balance. Again, any conditions and fees associated with your HISA will vary from institution to institution.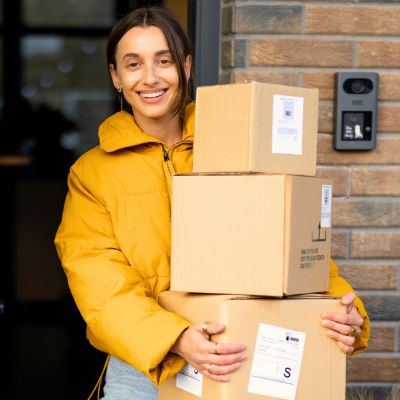 Shopping online? Let Capital One Shopping find and apply the best coupons for you. No hassle, just savings. Install now, save always.
Learn More
Best high-interest savings accounts of 2023
Canadians have a lot of high-interest savings account options to choose from. Most financial institutions offer them, but that doesn't mean all HISAs are equal.
These are our picks for the best high-interest savings accounts in Canada right now.
Best HISA for unlimited transactions
Regular interest rate: 2.50%
Promotional interest rate: None currently
Minimum account balance: None
This online-only bank falls under Equitable Bank. With no physical locations, it doesn't have to worry about the same overhead costs as brick-and-mortar financial institutions so it's able to pass those savings on to customers.
EQ Bank's Savings Plus Account currently has an interest rate of 2.50%.
This is one of the best non-promotional interest rates in Canada right now. Not only do you get a good rate, the Savings Plus Account also comes with many more advantages, and very few conditions.
Beyond making you money, you will pay no monthly fees and there's no minimum balance to maintain. Account holders also have unlimited transactions and free electronic fund transfers, mobile cheque deposits and bill payments. Unlimited free Interac transfers are also included.
There is, however, a maximum balance that your account can hold, which is now $200,000. Interest is calculated daily and paid monthly into your account.
This combination of a high interest rate and limited conditions makes EQ Bank one of the top recommended best high-interest savings accounts in Canada.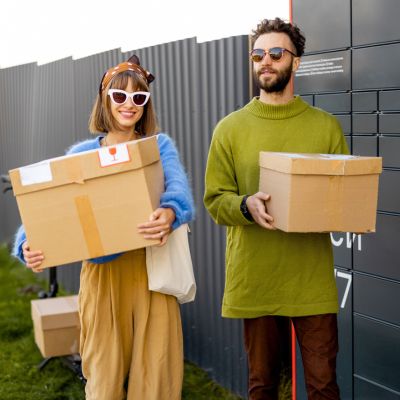 Automatically finds you the best coupons to use
Compares over 1000 merchants to give you the best price
Notifies you when your favorite items go on sale
Learn More
Best HISA for regular high interest rates
Motive Savvy Savings
Regular interest rate: 4.100%
Promotional Interest rate: None currently
Minimum account balance: None
A popular online-only bank in Canada, Motive Financial comes on strong with a 4.100% regular interest rate for their HISA, the Savvy Savings Account. Keep in mind this is the regular rate, not a promotional rate and there is no minimum account balance required. That puts Motive Financial on top when it comes to the best HISA rates in Canada.
There are no monthly fees and account holders have access to an unlimited number of deposits. While there's 4.100% interest, the Motive Financial Savvy Savings account comes with some limitations. The account only allows two free monthly withdrawals. Any additional withdrawal transactions will cost a hefty $5 each. However, this is a savings account we are talking about, not a chequing account, and that 4.100% rate makes it one of the best HISAs in Canada.
Account holders should note that the 4.100% interest rate is only valid on balances up to $5,000,000. After which the rate drops down to 0.5%.
Best HISA account for perks
Regular interest rate: 0.5% interest, plus 1% cash back on select purchases
Promotional interest rate: None currently
Minimum account balance: None
KOHO has become incredibly popular since its launch, thanks to higher interest rates and low fees/limited conditions. They aren't just another online bank, but a Canadian technology company that offers a lot of added perks.
KOHO is a free downloadable app that allows Canadians to manage their money easily, and earn interest. It's like a chequing account with the perks of a credit card. So, how does it work? The app connects with a pre-paid Visa card, so you can budget, spend, and save at the same time. Once your account is set up, you can load it with an e-transfer. You can also add your paycheque to your KOHO Card.
From there you can use the card to pay for pretty much anything from your lunch, to your bills.
We like the KOHO Easy plan because of the added perks, on top of earning interest. Once direct deposit is set up, you will start to earn 0.5% interest on your balance. The bonus comes when you use your KOHO account to purchase groceries or pay bills. Then you'll earn 1% cash back.
KOHO also does not charge for Interac e-Transfers, electronic fund transfers for your bank, or ATM withdrawals (within the KOHO ATM network). Additional perks include access to plenty of budgeting tools, and the ability to set up automated savings.
KOHO isn't a traditional HISA but the interest rate, no fees, and additional benefits make it worthy of a spot on this list.
Best no-fee HISA account
Motusbank Savings
Regular interest rate: 2.50%
Promotional interest rate: None currently
Minimum account balance: None
Motusbank is an online bank that falls under Meridian Credit Union, which is one the largest credit unions in Canada. Motusbank offers plenty of financial products and their HISA option, Motusbank Savings, is a great pick for those looking to save.
Not only is the regular interest rate of 2.5% one of the higher offers in the market, but Motusbank Savings also charges zero fees, no minimum account balance, and unlimited debit purchases and withdrawals. Sending Interac e-Transfers, however, does incur a fee of $1.25 per transfer.
While Motusbank might not be a household name when it comes to banking in Canada, it's one worth keeping an eye on. With very competitive interest rates, no daily baking fees, and added bonuses, Motusbank has earned its spot on this list of the best HISAs in Canada.
Best HISA to watch in 2023
Regular interest rate: 2.25%
Promotional interest rate: None currently
Minimum account balance: None
Founded in 2019, Neo Financial is catching attention with its cash-back credit card, the Neo Card, and high-interst savings account Neo Money.
Most financial situations have their HISA separated from their other savings accounts, The Neo Money account is Neo Financial's only high-interest savings account option. Aside from the 2.25% interest rate, there are also unlimited free transactions, and no minimum deposit requirements.
The offerings of this account are pretty basic compared to some of the competitors, but Neo Financial could be a good choice if you have simpler needs. If you are just looking for a basic account with a good interest rate, it's worth considering.
Best HISA promotional rate
Regular interest rate: 0.40% up to %500K, 1% for $500K to $1M, 5.25% for above $1M
Promotional interest rate: 5.25% for five months, on deposits up to $1M, $400 cash bonus after five months, ends July 31, 2023
Minimum account balance: None
While the normal interest rate for Simplii Financial's HISA isn't the most impressive at 0.40% for balance under $500,000, this financial institution is known for having some great promotional rates. While promotional rates aren't good for long term savings, if you are only saving up money for a couple of months before you are planning on making a large purchase, then the promotional rate can be worth taking advantage of.
At the time this article was written, Simplii Financial is running a promotional rate of 5.25% until July 31, 2023. That's more than double EQ Bank's rate which can add up pretty quickly if you are looking for a place to park your money for a few months.
Like many of the other options on this list, Simplii Financial's HISA has no minimum balance requirement and no monthly or transaction fees. So, keep an eye out for those promotional rates and take advantage if the timing is right.
Best tiered-interest HISA account
Scotiabank MomentumPLUS Savings Account
Regular interest rate: 1.40%; 0.90% for 180 days; 1% for 270 days; and 1.25% for 360 days.
Promotional interest rate: 240% welcome bonus interest rate on eligible deposits for the first five months
Minimum account balance: None
With some high-interest savings accounts, you'll be offered different interest rates depending on how much money you have deposited, and how long you keep it there. These are called tiered-interest accounts.
Scotiabank's MomentumPLUS Savings Account is one of our favourites because the longer you leave your money untouched, the more it will earn. The regular interest rate is 1.40%, on top of which you can earn a premium period interest rate of 0.85% for the first 90 days and increases up to 1.25% for leaving deposits untouched for 360 days. This makes it ideal for those medium-term goals like saving a down payment for a house, a vacation or a renovation.
Again, since it's a big bank, the Scotiabank MomentumPLUS doesn't necessarily offer the best rates when it comes to HISAs. But their tiered interest strategy is certainly appealing to some clients looking to save money and earn some interest.
More high-interest savings account options
Despite not making our best-of list, it's worth taking a look at what the other Big Five banks offer for HISAs.
TD ePremium Savings Account
Regular interest rate: 1.70%
Promotional interest rate: None currently
Minimum account balance: $10,000
TD ePremium Savings Account offers 1.70% interest on balances over $10,000. There is no monthly fee and you have unlimited online transfers. However, other fees associated with this account include the following: Given the large minimum balance, as well as the associated fees for some transactions, it's best to keep this account strictly as a savings account to avoid any additional costs.
CIBC eAdvantage Savings Account
Regular interest rate: 0.40% up to $10,000, 0.60% up to $25K, 1.40% for 25K to 100K, 1.60% for 100K to $500K, 1.80% for 500K+
Promotional interest rate: None currently
Minimum account balance: $0
CIBC offers a 0.40% regular interest rate with their eAdvantage Savings Account. When you contribute at least $200 a month (to a maximum of $200,000) you receive an additional 0.50%. There's no fee for the account, but each transaction comes at a cost of $5.
BMO Savings Builder Account
Regular interest rate: 0.50%
Bonus interest rate: 2.50% if you meet monthly deposit requirements
Minimum account balance: None
The BMO savings builder account is a free account that provides a base interest rate of 0.50%, with a bonus interest rate up to 2.50%. To qualify for the bonus interest rate, you must increase your monthly balance by at least $200 each month (up to $250,000).
You receive one free transfer out of the account per month, but after that each transaction will cost you $5.
Royal Bank High Interest eSavings Account
Regular interest rate: 1.60%
Promotional interest rate: None
Minimum account balance: None
RBC offers a HISA with a current standard interest rate of 1.60%. There is no monthly fee, and you can transfer money from the HISA to another RBC account in your name for free. Included in the account is one free RBC ATM withdrawal per month. Additional transactions cost $5 per month.
A chequing account alternative
While high-interest savings accounts are common, high-interest chequing accounts are pretty rare in Canada. Still, we thought it worth noting a chequing account option.
Tangerine No-Fee Daily Chequing Account
Regular interest rate: 0.01% for balances up to $49,999.99; 0.05% for balances from $50K to $99,999.99; and 0.10% for balances of $100K or more.
Promotional rate: New clients who want to open a chequing account and savings account can use promo code EARNMORE and earn up to $400 cash back and a 5.25% savings rate in a savings account for five months.
Minimum account balance: None
Tangerine is an online bank known for their low fees and free accounts. One of those accounts is the Tangerine No-Fee Daily Chequing Account, which allows for free daily transactions and pays you interest on every dollar in the account. You'll earn interest of 0.01% to 0.10% depending on your balance.
The no-fee account includes unlimited debit purchases, bill payments, and pre-authorized payments. You also have free and unlimited Interac e-Transfer transactions.
The interest rate may not be that high, but check their site for any promotional rates they may be offering.
Sponsored
Automatically apply coupon codes for free - it's kinda genius
Capital One Shopping's browser add-on automatically applies coupon codes as you shop online. It also alerts you whenever there's a better deal available from another retailer. It's absolutely free – plus it takes only two clicks to install.
Add the Capital One Shopping browser extension today and start earning discounts of up to 50% on the things you already buy. Your bank account will thank you