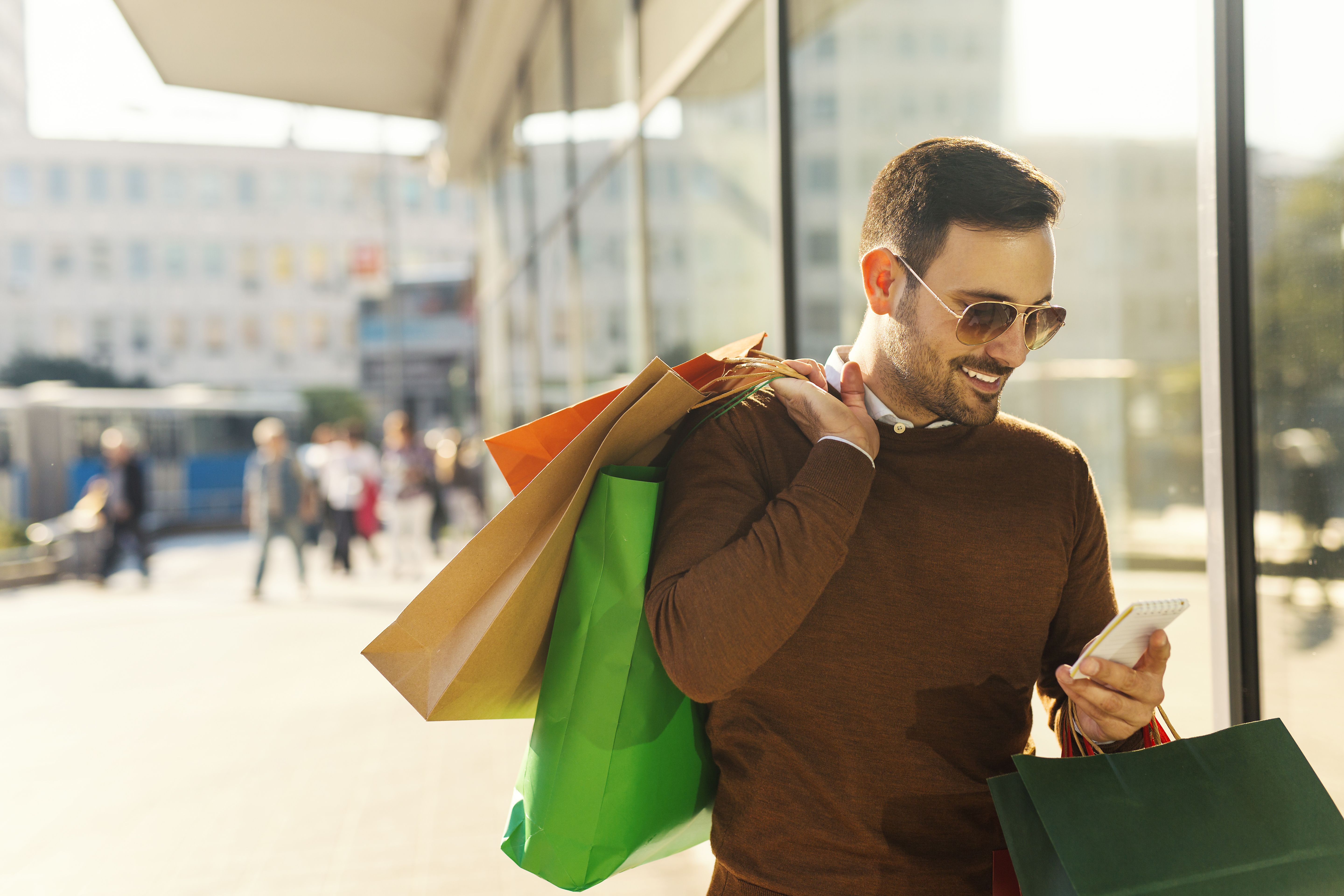 Best savings accounts at Scotiabank Canada
Jelena Zelen / Shutterstock
We adhere to strict standards of editorial integrity to help you make decisions with confidence. Please be aware that some (or all) products and services linked in this article are from our sponsors.
We adhere to strict standards of editorial integrity to help you make decisions with confidence. Please be aware this post may contain links to products from our partners. We may receive a commission for products or services you sign up for through partner links.
Money.ca is proud to be the go-to authority for Canadians who want to save money and earn the best benefits possible from their credit cards, and we will continue to work hard to be Canada's number one destination for all things credit card related.
That said, we believe our readers can apply their bargain-hunting mindset to other aspects of their financial well-being, and we plan to expand our focus to include other opportunities where Canadians can save, starting with the savings accounts offered by various Canadian banks.
About Scotiabank Savings accounts in Canada
Canada's third-largest bank, Scotiabank, began life in Halifax, Nova Scotia in the 19th century. It now offers a whole range of banking products to Canadians across the country, including 7 different savings accounts. Each account has its own benefits and advantages, depending on whether you're looking for tax-free, high-interest, easy savings, or other features in your ideal savings account. Read on for our guide to the best Scotiabank savings accounts.
The different Scotiabank Savings Accounts Interest Rates
Scotiabank savings accounts
Special feature
Best Scotiabank savings accounts
We can't definitely state which is the best Scotiabank savings account, because there's no one savings account that's ideal for every Canadian. Your tax situation, the amount you want to save, and how long you're willing to lock your money away all make a difference to your choice of the best Scotiabank savings account for your needs. We can, however, give you the information you need to decide which Scotiabank savings account is best for you.
Scotiabank tax-free savings accounts
Scotiabank provides two tax-free savings accounts to choose from.
Scotiabank tax-free savings account
The Scotiabank Tax-free savings account is a versatile savings vehicle that can hold a variety of different types of savings—investments, savings accounts, GICs, mutual funds and more. You can put your annual tax-free savings contribution in any combination of accounts, funds, or investments. It gives you flexibility to choose your level of risk, you can withdraw funds at any time, and return them without using up your current TFSA allowance. If you use it for low-risk savings, the interest rate is low, but you can obtain a higher rate of return if you diversify into other investments.
Scotiabank Savings Accelerator account (TFSA)
If you're looking for a savings-only tax-free account, the Scotiabank Savings Accelerator (TFSA) has a much higher interest rate. There's no monthly fee, and you can make unlimited free transfers to other Scotiabank accounts using Scotia mobile banking, online banking, or via the customer contact centre. All other transactions cost $5 each time.
Scotiabank high-interest savings account
Scotiabank presents two high-interest savings accounts – the MomentumPLUS Savings Account and the Savings Accelerator account. Both accounts have no monthly fees and unlimited free self-service transfers to other Scotiabank accounts. The difference lies in their approach to savings.
Scotiabank MomentumPLUS savings account
If you have a low balance or you're happy to lock your money away for long periods of time, the MomentumPLUS Savings Account is probably your best choice. You'll earn a base rate of 1.50% interest on any balance amount—there's no minimum balance.
Scotiabank Savings Accelerator account
If you have a larger amount to save and want to keep it accessible, the Savings Accelerator could be a better option. Earn a competitive interest rate on your money as it grows, with no monthly account fee. It's worth noting that this account is available as a tax-free plan (as described above), but the MomentumPLUS account is not.
Scotiabank easy savings account
Scotiabank Money Master Savings account
To be honest, the only significant advantage to the Scotiabank Money Master savings account is that it makes it easy for you to save. That's because you need a MoneyMaster account in order to use Scotiabank's Bank the Rest® savings program.
Whenever you make a purchase with your Scotiabank debit card, Scotiabank's Bank the Rest® will automatically round up the amount to the nearest $1 or $5 (you can choose which amount). The extra amount is sent directly to your Money Master account to earn interest for you. The interest rate you'll get is pretty low but there is no monthly fee for this account and unlimited self-service transfers to other Scotiabank accounts. That means you could use your Money Master account just to participate in the Bank the Rest® program, and then transfer your Money Master balance to a high-interest savings account every month.
Scotiabank foreign currency savings accounts
Foreign currency savings accounts give you a place to accumulate foreign currency until you need to use it. Aside from serving as a depository for foreign cash, they might also come with other perks like commission-free transfers. Interest rates are typically low, but you do save money you'd otherwise lose if you transferred your balance into CAD and then back again into US dollars or Euros.
Scotia U.S. dollar daily interest account
Scotiabank's U.S. Dollar Daily Interest Account has a monthly fee of just $1 USD per month. It's waived for seniors or if your account balance stays above $200 USD. You can get bank drafts in US dollars without commission, easy online transfers between US and Canadian dollar accounts, and 2 free debit transactions per month. Additional transactions cost $1.25 each. Interest is only paid on balances above $1,000, maxing out after you break $10,000 or more.
Scotiabank Euro daily interest savings account
You'll need a daily balance of €200 or above to waive the monthly fee of €1, but the Scotiabank Euro Daily Interest Savings Account account is entirely free for seniors. Interest are tiered based on your balance. Two free teller-assisted withdrawals are included each month, with additional transactions costing €1.25 each time.
You can use the savings calculator below to figure out how much you'll save over time with the interest rates offered by these Scotiabank accounts. Or you can start by entering the goal savings amount you have in mind and then input one of these interest rates to learn how much you'll need to save each month to reach that goal. Read this article if you'd like to learn more about how the calculator works.
Simple savings calculator
[Skip to Content]
Savings Goal Calculator
Planning a sabbatical? Saving for a down payment on a house? What will it take to reach your financial goal? This calculator helps you find out. Enter in your savings plan and view graphically your financial results. Click the report button to get more information about your plan, and what you can do to help ensure that it is on track.
---
© Wise Publishing, Inc. | by: Money.ca ™
Benefits of savings vs chequing
They might both be bank accounts, but savings accounts and chequing accounts have very different purposes. It's best to have both a chequing account and a savings account in order to ensure a balanced financial life.
Savings accounts exist to help you accumulate more money. You usually won't have to pay any fees to use the account, and you can earn high rates of interest on the money you deposit. A savings account is not intended as a mechanism for taking care of regular expenses. The idea is to put money in and keep it there for as long as possible, so that it can earn maximum interest.
Chequing accounts are everyday accounts. Many chequing accounts charge monthly fees, and they provide very low interest rates—if any at all. But that's ok, as chequing accounts are generally intended as accounts to receive a paycheck, pay bills, and make regular purchases. Most chequing accounts come with a debit card to make it easier to buy things in stores and online.
Other Scotiabank products
Scotiabank's financial products don't end with savings accounts. You can select from a wide range of financial services with Scotiabank, such as different chequing accounts and an array of credit cards. Scotiabank credit cards include rewards cards, cashback cards, lifestyle cards, and credit cards with low interest rates and zero fees. This makes it easy to connect up all the parts of your financial life—everyday financial services, rewards, credit cards, and savings—under the same umbrella system.