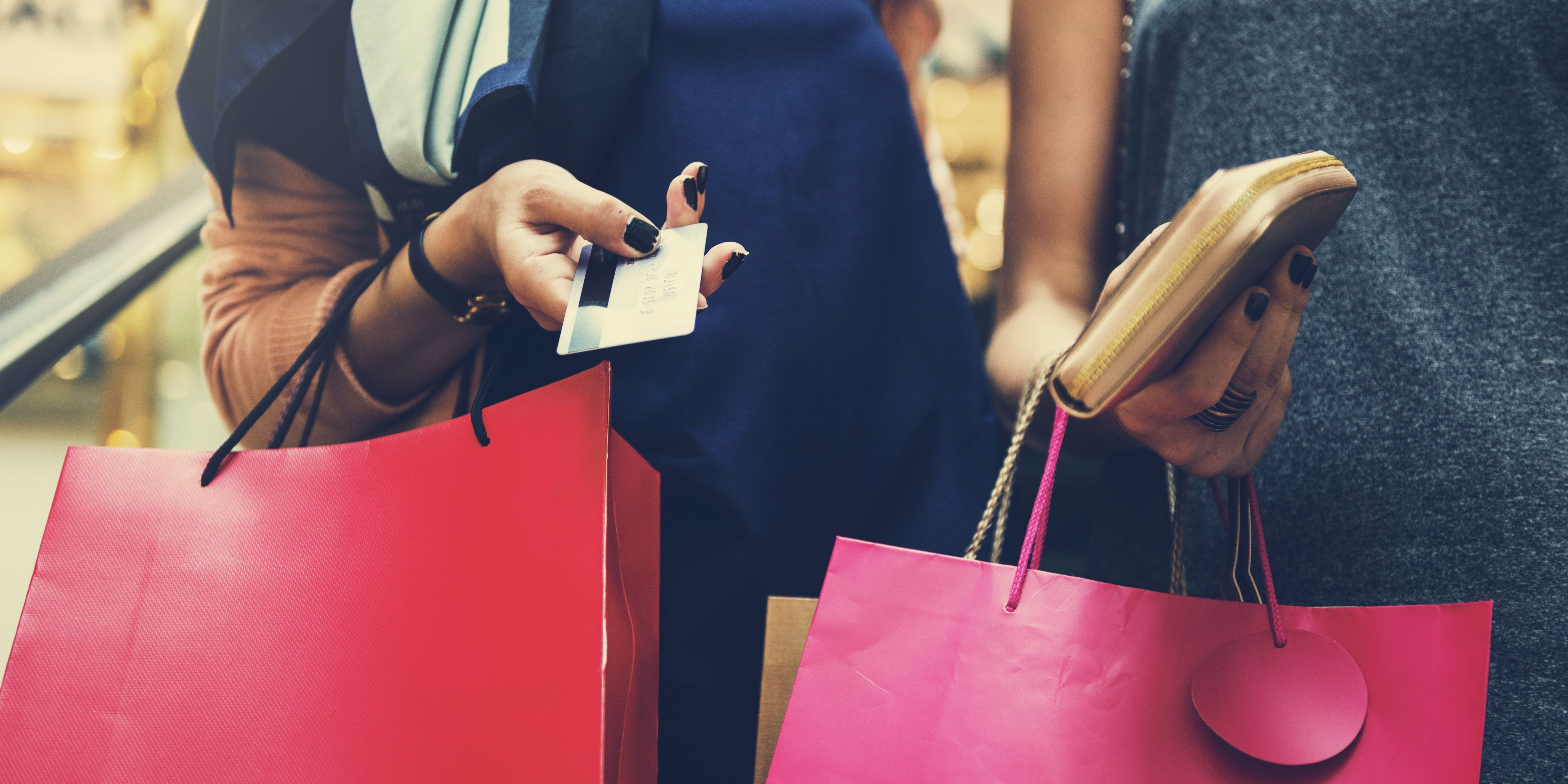 Your 2023 credit card strategy
Rawpixel.com / Shutterstock
We adhere to strict standards of editorial integrity to help you make decisions with confidence. Please be aware that some (or all) products and services linked in this article are from our sponsors.
We adhere to strict standards of editorial integrity to help you make decisions with confidence. Please be aware this post may contain links to products from our partners. We may receive a commission for products or services you sign up for through partner links.
Editor's note
Advertisers are not responsible for the contents of this site including any editorials or reviews that may appear on this site. For complete and current information on any advertiser product, please visit their Web site.
Editor's Note
Advertisers are not responsible for the contents of this site including any editorials or reviews that may appear on this site. For complete and current information on any advertiser product, please visit their Web site.
Credit cards don't often figure into New Year's resolutions, but they can fund your bucket-list trip, help you pay down debt and meet any other financial goals you have for 2022.
Whenever the New Year rolls around, many people are focused on making financial resolutions. Every year, people pledge to pay down debt, save more, and make more money. These goals are commendable, but often people abandon their intentions by February because they haven't made much progress or haven't come up with an actionable plan.
However, most people don't think of credit cards as tools that can actually help them pay down debt and save money. As consumers, you have direct control over which credit cards end up in your wallet. Every credit card has a different purpose, so if you use them strategically, they can be rewarding in more ways than one. Rather than make resolutions, challenge yourself to create a credit card strategy for the upcoming year.
Edit your credit
Right after you've paid off your holiday bills, look at all the credit cards you have and see which ones you're actually using and which ones can be cancelled or replaced. The obvious cards to get rid of first would be the ones you don't use often. There's not much point in hanging onto those cards if they're not doing anything for you.
In an ideal world, every credit card you have is working for you in some capacity. Some people will get a new credit card just for a specific benefit such as travel insurance or mobile device insurance. But perhaps you signed up for a Costco credit card, but you no longer shop there anymore. Or maybe you signed up for a BMO Rewards credit card, but now you prefer to use HSBC Rewards instead. People go through changes all the time, and switching or cancelling your credit cards is no different from switching your cell phone service provider.
It's not just cardholders who may have gone through changes. Credit card providers occasionally update their products. Maybe there's a new credit card out there with a higher earn rate than your current cashback credit card. If what you're getting is no longer benefiting you, or there's a better offer available, why not make a change?
Read more: The best credit cards in Canada
Chip away at your credit card debt
Just as easily as credit cards can get you into debt, they can also help you get out of it.
Let's assume for a second that you've overspent and you know it. The first thing you should do is lower your credit card limit and take the card out of your wallet. You'll also want to remove it from your digital wallet. With this card out of sight, you won't be spending more and you can start focusing on your debt repayment.
The next step is to sign up for a balance transfer credit card. When applying for one of these cards, you're allowed to transfer an existing balance on your credit card over to the new card. This can work to your advantage since many balance transfer credit cards have favourable terms. For example, some cards like the CIBC Select Visa* Card offer 0% interest for up to 10 months† on any balance transfer performed. Some balance transfer credit cards charge a fee for this option, but it'll still likely be much lower than the regular purchase interest rate on your old credit card.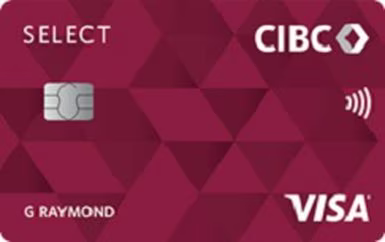 Many low-interest credit cards also come with a balance transfer option. When your balance transfer promotional period ends, your interest rate would go up. However, since you signed up for a low-interest credit card, you'd be paying less interest compared to before. It's a win-win situation.
†Conditions apply
Quebec Residents – Learn more about this CIBC product here.
Résidents du Québec – Pour en savoir plus sur ce produit CIBC, suivez ce lien.
Go prepaid
Despite the benefits of balance transfer and low-interest credit cards, they're still giving you access to credit. If you're worried about overspending again, you could consider switching to a prepaid credit card. By doing this, you can only spend what you've loaded onto the card. In other words, it's impossible to go into debt.
Read more: The best prepaid credit cards in Canada
Fund your dream trip
Travel may not have been top of mind for many people during the pandemic, but it pays to start thinking about your vacation plans for the New Year. Many of the best travel rewards credit cards in Canada have incredible sign-up offers and benefits that can make your next trip amazing.
For example, there are multiple Aeroplan credit cards available. Consider getting one of these cards if you plan on flying soon since the welcome bonus is usually quite generous and you may get free airline benefits such as free checked bags.
To really make your dream trip happen, you might also consider signing up for multiple Aeroplan credit cards. If you're able to meet the minimum spend requirements for each card, you could quickly rack up the points—points that could then be used on a business class flight for your luxe getaway.
There are multiple credit cards out there that earn you travel rewards, either through specific airlines or with a general rewards program. TD Rewards is a good example—the points you earn can later be redeemed for travel via Expedia for TD. Since Expedia has everything from cruises to rental cars, you can use your points for just about any travel expense.
Read more: The best travel rewards credit cards in Canada
Maximize your spending
One big mistake that people make is to just use whatever credit card they have to make purchases. While it's true that you'll be earning some rewards, you can really maximize your return by matching your spending habits with the credit card issuer's reward structure.
Many of the best credit cards in Canada have increased earn rates for specific categories. For example, there are dining credit cards that give you more points or cashback on restaurants, food delivery, and even groceries. If eating out and groceries are your largest monthly expense, then it just makes sense to get a card that gives you additional rewards whenever you spend on those categories.
Keep in mind that it's unlikely that you'll find a single credit card that perfectly matches your spending habits. To earn ultimate rewards, you may need to get multiple cards. Of course, that only makes sense if the rewards you're getting are worth more than any annual fees that you're paying.
That's where no annual fee credit cards come in. The rewards you get may not be the greatest, but there might be a card that gives you an increased earn rate in categories that you're interested in.
If you're intimidated by the idea of managing multiple credit cards, you can always make life easier for yourself by labelling your credit cards to remind yourself of which ones to use at specific merchants.
Read more: Best rewards credit cards in Canada
Chase the best offers
The pandemic has created a bit of chaos for credit card providers since many people weren't spending as much as they used to. This is actually a good thing for consumers as some of the incentives to sign up for a new card have never been better.
If you research the credit card offers in Canada, you'll likely come across multiple welcome bonuses that are worth hundreds of dollars in travel rewards. Don't worry if you're not interested in travel, cashback credit cards have also gotten in on the action with sign-up offers worth up to 15% in cashback.
The catch is, these bonus rewards are typically tied to a minimum spend requirement that has a time limit. For example, you might need to charge at least $3,000 to your credit card within the first three months of signing up.
Reaching that minimum spending requirement might seem difficult. However, it helps to be aware of any major upcoming expenses, like payments for your home and auto insurance, or renovations you may be planning this year. Timing a new rewards card sign-up with a big life expense can help you take advantage of any generous sign-up offers available.
It's also worth mentioning that these bonuses are always changing. Sometimes the offers are higher than what's usually available. If you see a bonus that seems higher than usual, it could be beneficial to sign up right away.
Read more: The best credit card offers in Canada
Make more money
Making more money is a common financial resolution for many people. But unless you're planning on getting promoted or picking up a side hustle, you're not going to be making any extra cash.
Instead of waiting for money to fall from the sky, why don't you give yourself a raise? By getting one of the best cashback credit cards in Canada, you'll guarantee that you're getting paid every time you make a purchase. With cashback rewards, you don't need to worry about destinations and taxes as you do with travel rewards cards. Cashback puts money back in your pocket.
Read more: The best cashback credit cards in Canada
While cashback cards are great, there are still some things to be aware of. Some rewards cards offer a better sign-up offer than others, so always check for the latest promotion. When you get your cashback can also vary between cards. Many cashback credit cards only pay out once a year, while a few give you your cash every month. It's also worth noting that some cards only give you your cash back when you meet a minimum spending threshold.
Final word: Pay back your credit card bill in full
Having the perfect credit card strategy is great in theory, but it can go downhill fast if you take on more than you can handle. It doesn't matter what your goals are or what benefits you're getting, if you're not paying off your entire bill, any reward you might be offered won't be worth it since you'll be paying interest charges. Sometimes, the best credit card strategy could be avoiding credit cards altogether.
Read more: How many credit cards should you have?