Applying for credit cards affects your credit score
Many people don't like the idea of applying for multiple credit cards because it could affect your credit score. Whenever you apply for a new card, your credit score will take a hit of five to 10 points.
Even though having multiple credit cards is okay, you should spread out your applications, so your credit score has time to recover from any hits.
This is especially important if you plan on applying for a major loan, such as a mortgage, shortly. Lenders don't like it when you're trying to access credit frequently, as it could be a sign that you're having issues with managing your money.
More from Money.ca
Having a good credit score is essential, but if yours is already in good standing, a minor decrease likely won't make a difference in the long run. Plus, if you're not maxing out your cards and paying your bills in full by the due date, your credit score will go back up eventually.
If you know you can manage your cards well, you shouldn't worry about having multiple cards. However, if you have a history of overspending or debt, you may want to limit the number of cards you have.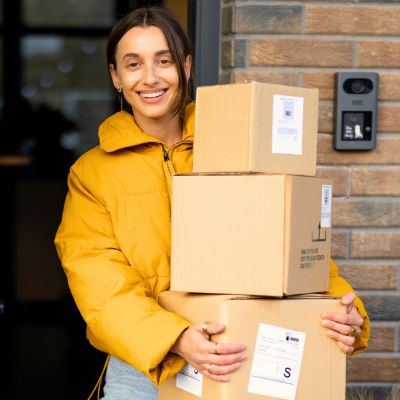 Shopping online? Let Capital One Shopping find and apply the best coupons for you. No hassle, just savings. Install now, save always.
Learn More
Have at least two credit cards
As a general rule, having at least two credit cards is ideal. Designate one as your primary card and the other as your backup card.
Ideally, you want your backup card from a different credit card network. For example, if your primary credit card is an American Express, having a Visa or Mastercard as your secondary card is ideal. Some people will even get one from all three, so they're covered if a retailer only accepts one type of card.
Maximize your rewards
For many people, the case for having multiple credit cards comes down to maximizing the rewards you can earn. Many credit cards offer an increased earn rate on specific categories such as groceries, gas, streaming services, and travel. However, no single credit card gives you a high earn rate for every category. That's why some people prefer to have multiple credit cards.
For example, the American Express Cobalt Card gives you five points per dollar spent on food and drinks, which includes restaurants and grocery stores. Then there's the Scotia Momentum Visa Infinite Card that gives you 4% cash back on recurring bills and 2% on transit purchases. Finally, you could round that up with the Tangerine Money-Back Credit Card that gives you 2% cash back in up to three categories of your choice.
That combination of credit cards could easily help you maximize your return in quite a few merchant categories. Plus, you'd have one card from every network.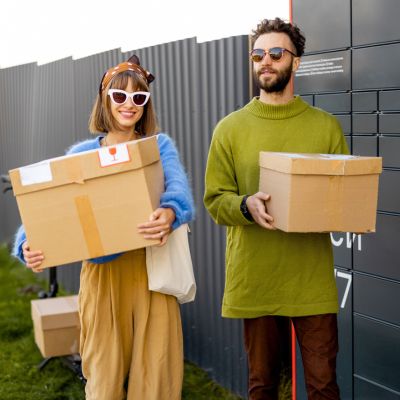 Automatically finds you the best coupons to use
Compares over 1000 merchants to give you the best price
Notifies you when your favorite items go on sale
Learn More
Get multiple credit cards for specific needs
Another reason you might consider getting multiple credit cards is for the specific benefits that they offer. For example, the Triangle World Elite Mastercard has no annual fee and comes with a Roadside Assistance Gold Plan. If you were to purchase a roadside assistance plan, it would cost you about $100 a year, but it's free with some credit cards.
Another example is the Wealthsimple Cash Card. It has no foreign transaction fees on purchases and ATM withdrawals. Most credit cards charge a 2.5% fee when you make a purchase in any currency that's not Canadian dollars. If you were to use your debit card at a foreign ATM, your financial institution may charge you up to a 3.5% fee. With the Wealthsimple Cash Card, you avoid those fees. Plus, this is a prepaid credit card, so there's no hit to your credit score if you apply.
You should also consider where you shop and if they offer a credit card. For example, if you regularly buy your groceries at Loblaws-owned stores, you could apply for a PC Financial Mastercard, since it allows you to earn PC Optimum points on every purchase. Those points could later be used to redeem free groceries and merchandise.
When you should only have one credit card
Although having multiple credit cards clearly has its advantages, there's nothing wrong with having a single credit card. That said, if you're going to carry only one credit card, you'll want to make sure it's the right one.
Ideally, you want to choose a credit card that lines up with your spending or goals. So pick between travel rewards or cash back. You'll then want to determine if you're going to pay an annual fee or not. Generally speaking, credit cards with an annual fee come with better benefits.
Anyone who's worried about controlling their spending should also only have one credit account open. Even if you're not charging much or anything at all to your card, you'll still be able to build your credit score. If keeping the credit card could still tempt you to spend, just put it in a box at home so it's out of sight and out of mind.
Make sure you manage your cards well
Regardless of how many credit cards you get, managing them is the most important thing. By paying your bills on time, you'll keep your credit score in good standing.
If you find that keeping track of multiple due dates is difficult, you could set up automatic payments via your online banking portal. Or you could call your credit card providers and ask them to adjust the billing cycle, so they all end on the same date.
And if you're struggling to keep those credit cards paid, it's time to look at making a budget.
Sponsored
Automatically apply coupon codes for free - it's kinda genius
Capital One Shopping's browser add-on automatically applies coupon codes as you shop online. It also alerts you whenever there's a better deal available from another retailer. It's absolutely free – plus it takes only two clicks to install.
Add the Capital One Shopping browser extension today and start earning discounts of up to 50% on the things you already buy. Your bank account will thank you