Burnout leading to career sacrifice
Jelena Zikic, an associate professor with York University's school of human resource management in Toronto, says the pandemic has both highlighted and amplified the issue of burnout.
"All of a sudden, our lives had to be managed simultaneously in the context of our home," says Zikic. "All the stressors and challenges of regular day-to-day home life are put on top of work demands."
The pressures of the pandemic inspired Zikic to start exploring a new research topic: career sacrifice.
"Career sacrifice, in a nutshell, is a conscious giving up of certain career goals and plans," says Zikic. "It's sort of like a decision-making process that we go through and end up with a decision to forego certain plans."
The problem, Zikic adds, is that making a career sacrifice or addressing burnout in general requires the person to be aware that they're running on fumes — which unfortunately, most people aren't able to consciously perceive when they're deep in it.
Unexpected vet bills don't have to break the bank
Life with pets is unpredictable, but there are ways to prepare for the unexpected.
Fetch Insurance offers coverage for treatment of accidents, illnesses, prescriptions drugs, emergency care and more.
Plus, their optional wellness plan covers things like routine vet trips, grooming and training costs, if you want to give your pet the all-star treatment while you protect your bank account.
Get A Quote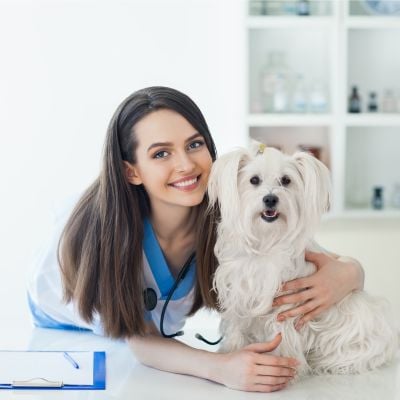 Looking for the signs of burnout
Zikic says the tell-tale signs of burnout are when you notice work stress has begun to seep into other aspects of your life. If you're constantly tired and feel like you can never catch up on your tasks, it's time to hit pause or think about what you can move off your plate for now.
Before she left her corporate job to start her financial blog and advice business, Jessica Moorhouse, Millennial money expert and a financial counselor in Toronto, was experiencing extreme burnout.
"I used to rationalize it like, 'Everyone drinks like this because I work in a law firm,'" says Moorhouse. "This was the culture. You know, life is hard, and I just have to get used to it."
It wasn't until someone else pointed out that the level of anxiety she was experiencing and the ways she was coping with it weren't normal that Moorhouse realized she needed a change.
But being able to make that change took work. Moorhouse started building out her "F-off fund," to make it possible to make the leap to something more fulfilling.
"When I look at what I was spending my money on the last couple months before I handed in my notice, it was obvious if anyone saw it like, 'Okay, this girl is not happy with her life and her job,'" says Moorhouse.
"I was spending on … anything that would give me a little bit of a rush or something to look forward to."
By cutting back on those extras and tightening her budget, Moorhouse was able to save more sooner so she could make the leap when it was no longer tenable to stay where she was.
Shifting your focus to the future
Both Moorhouse and Zikic encourage anyone who is noticing signs of burnout to reach out to their support system. Whether that means giving your employer a heads up about how you feel, leaning on family and friends or talking to a counselor, expressing your feelings to someone else can offer relief.
Zikic suggests doing some internal exploration: what's draining your energy compared to what's giving you energy? If you can, take 15 minutes to detach from work and take a walk to clear your head.
If that's not going to cut it, Moorhouse adds it's okay to pull back like taking a lower-paying job that reduces your stress. Culturally, that might be seen as a kind of failure, but she urges people to consider what they're giving themselves rather than taking away — whether that's more time for family and friends, peace of mind or just a necessary break.
"Life is long," says Moorhouse. "Sometimes it's hard for us to think of the future. But for me … I'm in such a better position now than I could have been if I kept on that path that I was going. It's hard to see the future until you're there."
She understands it might be disappointing that there's no quick fix for burnout. But even if there was, without getting to the root of the problem, any simple solutions would just be temporary fixes.
"You have to go deep before you can actually get to the actionable part," says Moorhouse. "You need to find out the why before the how."
"The alternative — continuing on the path that you're on — is going to mean more burnout … where you really do have to take time off work, but now you can't afford it because you didn't do any steps to kind of make a safety net for yourself."
Sponsored
Trade Smarter, Today
With a wide variety of investment chocies, CIBC Edge makes it easy for you to trade how you want, when you want.