Compare the best business insurance quotes in Canada in 2023
Rawpixel.com / Shutterstock
We adhere to strict standards of editorial integrity to help you make decisions with confidence. Please be aware that some (or all) products and services linked in this article are from our sponsors.
We adhere to strict standards of editorial integrity to help you make decisions with confidence. Please be aware this post may contain links to products from our partners. We may receive a commission for products or services you sign up for through partner links.
If you are a business owner, then getting business insurance should be on your mind. But what does business insurance cover? Where can you find commercial business insurance and other types of policies? How can you ensure that you're getting the best deal? Read on to learn how to get the best business insurance quotes in Canada.
Top insurance companies for business insurance
There are ample business insurance providers in Canada, which can make choosing feel overwhelming. To make things easier, we've tested a range of different options and landed on the four best companies that offer business insurance. Some are search engines that offer multiple quotes to compare, which allows Canadian business owners to find the best business insurance suited to their needs. These are our picks for where to find the best business insurance quotes in Canada.
Best business insurance company for freelancers and self-employed professionals
APOLLO Insurance

APOLLO Insurance specializes in affordable business insurance (as well as renter's insurance). It offers multiple types of business coverage: general liability, professional liability, non-profit directors and officers insurance and contents and equipment insurance.
Unlike insurance comparison platforms, APOLLO Insurance actually sells insurance online directly to the customer. The application process is extremely easy to follow and is streamlined so that you can have insurance in under 5 minutes. Unlike other insurance providers that make you call in to speak to a broker before you can actually buy coverage, APOLLO lets you buy your insurance 100% online.
The company also offers very customizable coverage and deductible amounts. Especially ideal for freelancers and the self-employed, APOLLO Insurance sells coverage to a large spectrum of small business operators, including fitness instructors, copywriters, beauticians, barbers and more. Read our comprehensive review.
Learn more about APOLLO Insurance
Best business insurance comparison site
InsuranceHotline.com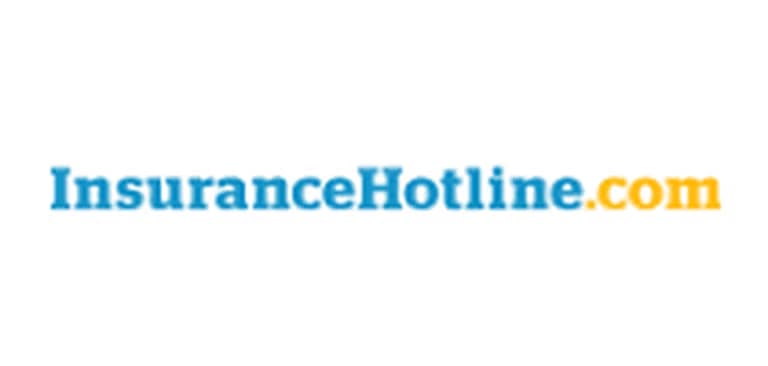 InsuranceHoteline.com is another free site that makes it easy to find and compare business insurance providers. This company started back in 1994 and has since provided more than 4 million quotes to Canadians looking for the best insurance prices.
InsuranceHotline.com boasts on its website that it can provide you with quotes in a very speedy 5 minutes or less. Another big advantage is that the system helps you find discounts and savings opportunities you may not have known about. The downside to InsuranceHotline.com is that you can't actually complete your purchase online. You need to call to speak with an insurance broker. Though the online aspect is quite fast, the entire process takes longer since it can't all be done online.
Best online full-service business insurance broker
EasyInsure.ca

EasyInsure.ca is Canada's first full-service online insurance broker. It started in 2007 and is operated by Belyer Insurance limited. Today, they are one of the fasted growing insurance brokerages in Canada. In a short time, it has built a reputation for offering a broad suite of commercial insurance products.
Like the others on this list, there's no charge to use EasyInsure.ca. That said, reviews have been mixed about the customer service. Several users said it was difficult connecting by phone and getting a callback. However, those that do manage to get through report being happy with customer service.
Best business insurance company with excellent customer service
Zensurance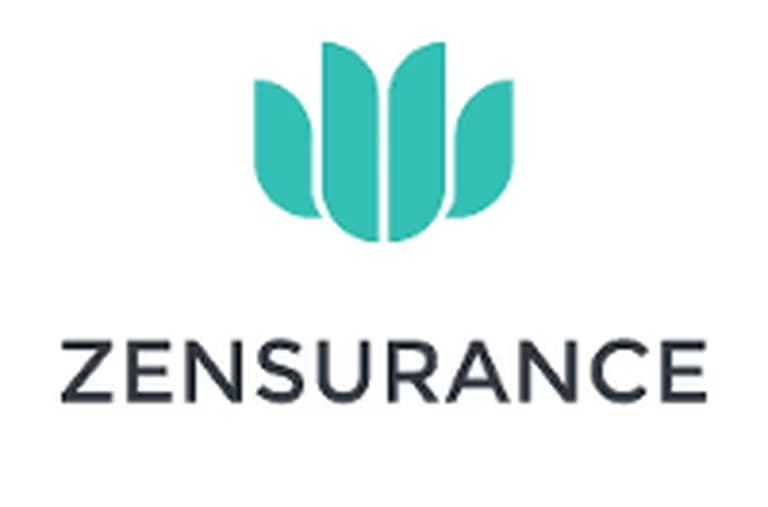 While the other businesses on this list offer all types of insurance (including business and commercial insurance), Zensurance has a more narrow focus and specializes in business insurance. It offers 24/7 online services and allows you to compare quotes from more than 50 of its insurance partners.
The company is fairly new to the game, but it has quickly become known for its competitive rates. Since it offers only business insurance, employees have a reputation for being very helpful and knowledgeable on the subject. Several users have mentioned having issues trying to explain their needs to other insurance companies who offer a variety of insurance services, but stated that Zensurance knew exactly what they required and provided excellent customer service.
Types of business insurance
There are a few different types of business insurance in Canada. Not all of these will apply to your business and some are more specialized than others, but it's good to know what options are available since your needs may change in the future. The types of business insurance may include:
Commercial property insurance – to protect the physical assets (e.g. building or equipment) of a business against loss or damage from a diverse range of causes.
Commercial general liability insurance– to protect against accidents or damage caused by employees, products, or injuries at your place of business.
Professional liability insurance – coverage for any negative consequences of a professional's service and/or advice.
Commercial auto insurance – suited to businesses that rely heavily on vehicles to transport people/products. Coverage kicks in for damages and repairs.
Cybersecurity insurance – cover multiple scenarios, including hacking incidents and ransomware where files are withheld.
Directors and officers (D&O) liability insurance– for senior execs who fail to meet their duties and potentially face lawsuits.
Crime insurance – protection against any financial losses as the result of an employee who steals or commits fraud.
Key person insurance – money to hire and retrain someone new, if an employee integral to your business gets sick or is unable to work.
Business interruption insurance – compensates for lost revenue if your business must close temporarily, due to unforeseen circumstances like a flood or fire.
All of these can play an important role depending on the nature of your business, but commercial insurance is the one type that you really don't want to skip if you have any physical assets.
Why get business insurance?
Commercial insurance is essentially property insurance for your business. This will cover you for any disaster-type events such as flooding, fires, or physical damage caused by a storm. It will also cover any damage from vandalism or theft. The key with commercial insurance is to make sure you have all the essentials covered, but don't overpay.
How to compare business insurance quotes
Getting business insurance may seem challenging but it doesn't have to be. There is no need to visit an insurance broker in person or to even make a phone call — you can get commercial insurance online using your computer, tablet, or mobile device. You can compare quotes from the comfort of your own home when it suits you, without any pressure. Getting commercial insurance online also allows you to compare prices to ensure that you are getting the best deal from an insurance provider.
Online search platforms, such as those listed at the beginning of this article, make it really easy to compare multiple quotes at once. All you need to do is enter your information as requested and the platform will provide you with several options to choose from. From there, you can easily compare and make a decision.
How to save on business insurance
Take your time and compare quotes using a search engine like InsuranceHotline.com.
Assess your business and look for ways to prevent losses. This includes planning for potential disasters and workplace safety. Having these protocols in place can help reduce rates as well.
Depending on the type of insurance you need, you may also be able to find better deals when packaging multiple types of coverage together purchased from a single provider. Don't hesitate to ask for a discount on bundling.
Choosing a higher deductible will also bring down your rate.
If your business belongs to a professional organization (like CPA Canada for chartered accountants), or if there is one available to join, you may be able to take advantage of a lower group rate on insurance.
How much commercial insurance do you need?
Over or under-insuring your business is a common problem when it comes to commercial insurance. Commercial insurance should cover everything physically essential to your business both inside and outside, not just the building itself. You'll also want to make sure you include important items within the building, like computers or specialized equipment, and anything outside the building as well, like signage.
The bottom line
Business insurance may just seem like another expense, but the peace of mind alone is worth it. After all, this is your livelihood and you should do everything you can to protect it. Plus, with so many great sites to search out quotes and providers, finding the right commercial insurance for your business is fast and easy.